New artist collaboration comprises unisex lightweight jersey, a pair of socks and matching cycling cap so passionate cyclists can express their own personality on the bike and most importantly have fun with every ride
IRIS is not just any apparel brand!
As you know we have some history with Iris as a person, but also I-Ris as a cycling apparel brand.
Just recently we released our joint venture project The Lynx Trail Bikepacking Route with Chiara Terraneo and LIFE Lynx.
This Project was only possible with our collaboration jersey. The Escape technical T-shirt Gravgrav was designed by artist Chiara Terraneo and the revenue through sales was donated to create the Lynx Trail. It is needless to say that we don't end up with a pure work relationship with Iris. She is one of the most powerful, energetic women I've met and her mind and ideas are stunning. It has developed to be a friendly relationship ever since.
IRIS has high values and goals:
Developing cycling gear tailored for female cyclists
Being a sustainable brand (she goes all the way, even in her packaging!)
Bringing colorful refreshing designs off the beaten path and very rare in the cycling industry!
Supporting causes like environmental protection and rewildering
Supporting artists and their work.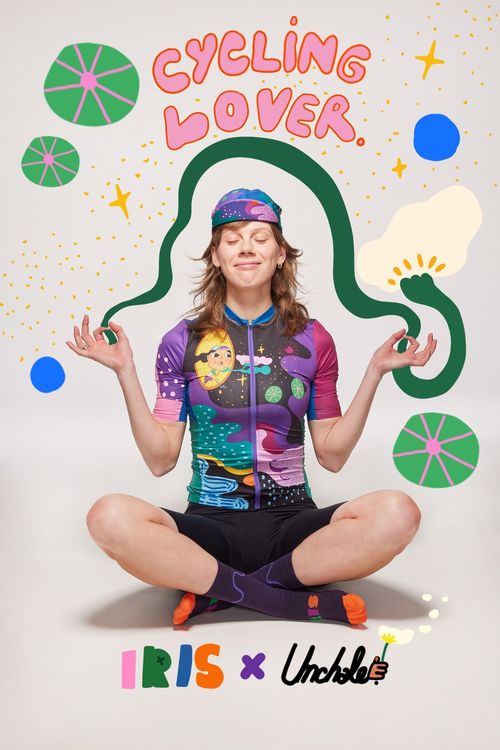 IRIS artist collections
IRIS has been doing artist collaborations for a while now and (if you are in the right cycling bubble) has gotten quite a strong representation with her colorful jerseys on events and in large group rides.
Not only does it bring color to the often a bit dusty cycling world, it also supports artists and pushes their artwork to new artwork. Chapeau!
"Cycling Lover" collaboration with Bangkok-based artist Unchale Khakkana
The most recent installment of IRIS' popular artist collaborations enhances the bold, colourful and playful style that resonates with this much loved brand's identity.
Utilising IRIS' expertise in cycling and Unchale's artistic talents, the duo have carefully crafted a collaboration that refuses to compromise on performance or style.
The new unisex lightweight jersey combines bold aesthetics with outstanding technical features whilst paying close attention to construction details. Made using super-soft Italian polyester the jersey also benefits from a tailored race cut, low profile collar, full length zipper, and water resistant pockets ensuring premium fit, functionality and performance.
Complementing IRIS' most recent 'Postcards from Everywhere' collection, this latest collaboration will certainly turn heads keeping all eyes on anybody wearing it.
Iris Slappendel, Founder IRIS, said of the collaboration: "We're simply fans of the work of Unchale Khakkana and are stoked to collaborate. The Bangkok based artist has a very bold, colourful and playful style that resonates with the IRIS identity, but is so different at the same time."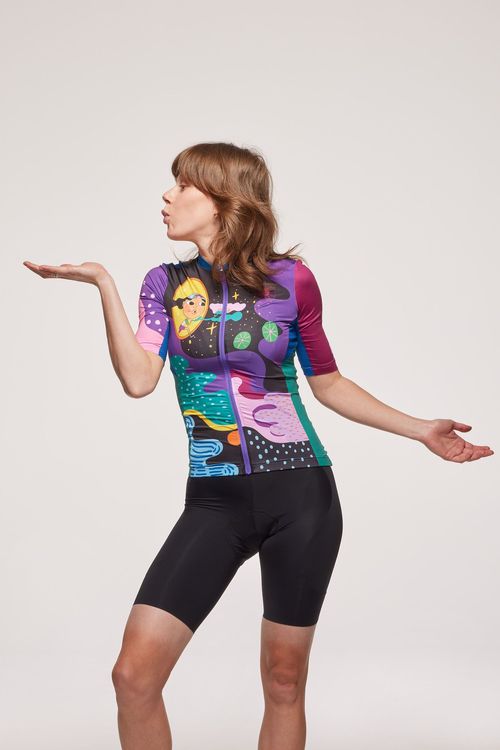 Jersey Key Features
Tailored race fit intended to be worn close to the skin
Low-profile collar for comfort and aerodynamic fit
Super-soft and comfortable Italian polyester allows for perfect freedom of movement
Micro-mesh back panel for enhanced breathability
Open Cell Mesh fabric in the armpits to provide even more ventilation where you need it most
Full-length YKK zipper with camlock puller
Three back pockets, including a water resistant zip pocket for valuables
Silicone waist gripper
OEKO-TEX 100® and Bluesign® certified fabrics
Made in Europe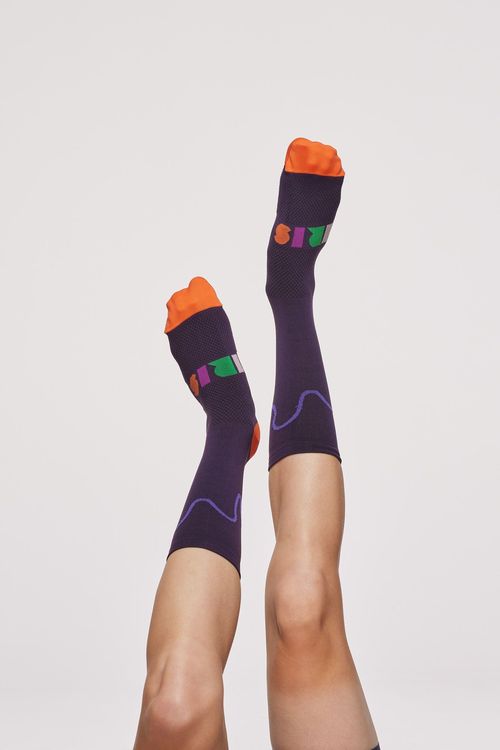 Socks Key Features
Technical mesh for added breathability
Anti twist and ribbed arch compression band to keep sock in place
18cm cuff
Made in Italy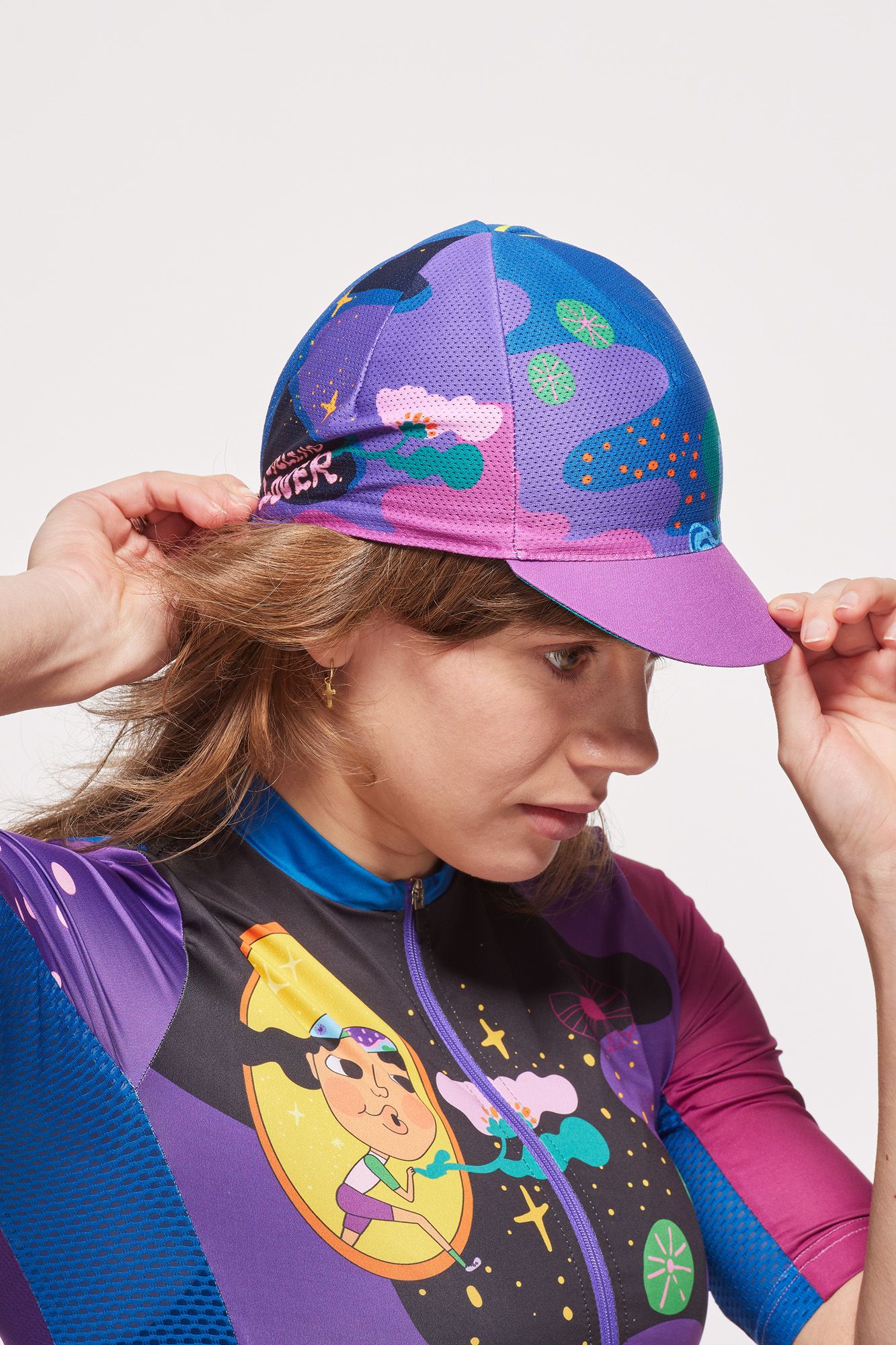 Cycling Cap Key Features
Four panel design
Antibacterial liner tape for greater comfort
Breathable and windproof cotton/polyester mix
Made in Italy
One size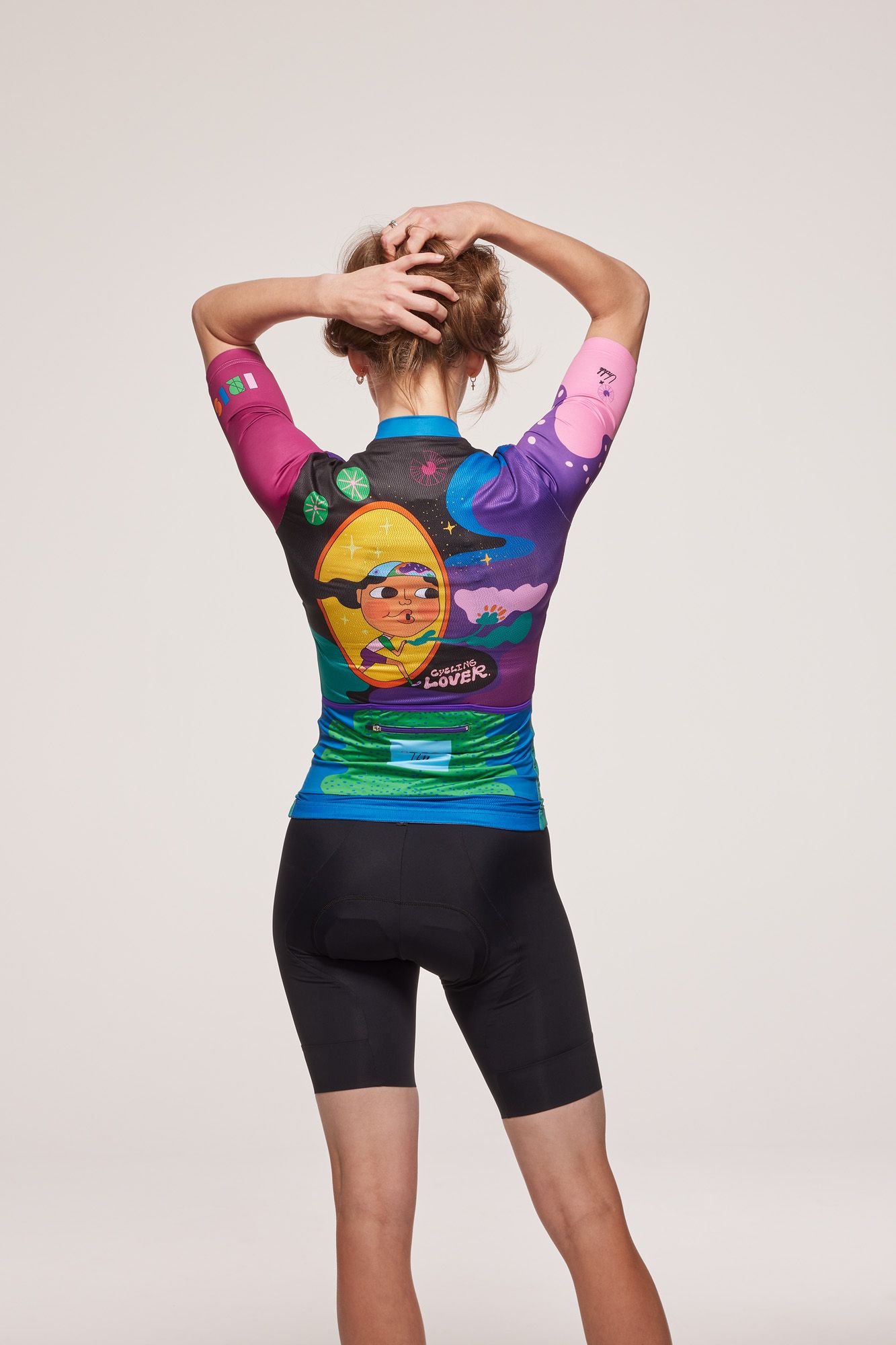 Pricing and availability
The Cycling Lover unisex jersey is available in 8 different sizes (XXS, XS, S, M, L, XL, XXL and XXXL) priced at €135
The Cycling Lover cap is available in 'one size fits most' priced at €20
The Cycling Lover socks are available in 2 different sizes (35-39 and 40-45) priced at €17.50
To find out more information visit: https://www.i-ris.cc/