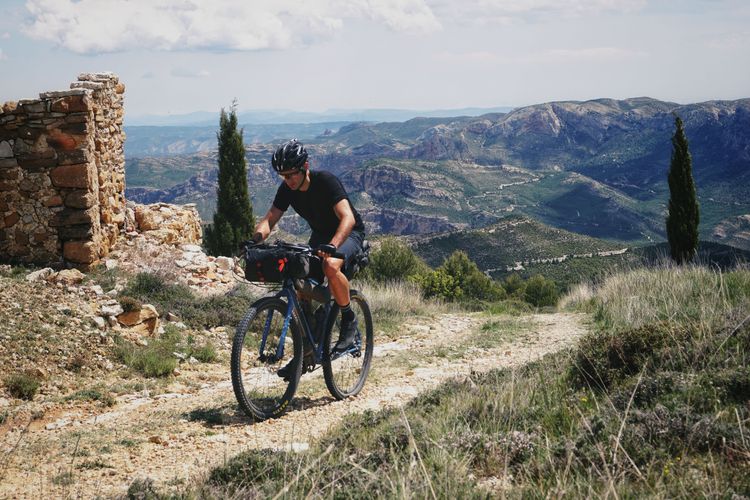 MontañasVacías
BikepackingTrip
The main objective of MontañasVacías (empty mountains) is to raise awareness about Spanish Lapland through an off-road bikepacking route (or MTB touring, whatever you call it…) taking Teruel as starting and finishing point. Runs through the Montes Universales, Sierra de Javalambre and Sierra de Gúdar, mostly by forest roads and double tracks in good condition. Even so, it isn't strictly a route designed for gravel bikes, but neither is a MTB route in a pure sense. The right choice of bike and gear is part of the game.
Descrizione del percorso
Concept
Whatever bike you choose, there will be points where you will find its limits, but always by technically easy gravel roads, and fleeing as much as possible from asphalt.
If you choose light and fast gravel tyres, maybe you will find a couple of short hike-a-bike sections, and if you use a pure MTB, some fast gravel roads can be very long. Adventure. 40 – 42 mm tyres can be a good minimum, and about gearing… as low as you can.
Without any doubt, my two main inspirations for this route are the CAT700 and the Torino-Nice Rally, both with the same philosophy of searching the man vs machine challenge. It was precisely preparing them when I discovered most of the sections of this route.
However, unlike both, MontañasVacías can be considered as an "open route", without a specific date. You choose when to do it and with whom, but with all that bikepacking philosophy I have experienced in both events, about adventure, friendship, travel, long distance, culture, gastronomy, etc.
In a lot of people that I've met all this time I've perceived the need for discovering new routes, new places, new people with the same concerns, new excuses to gather your old buddies, or, why not, a solo challenge. This route is born as a response to this need.
And I think that this can be achieved through a permanent itinerary, for free, and not in the other corner of the world.
Route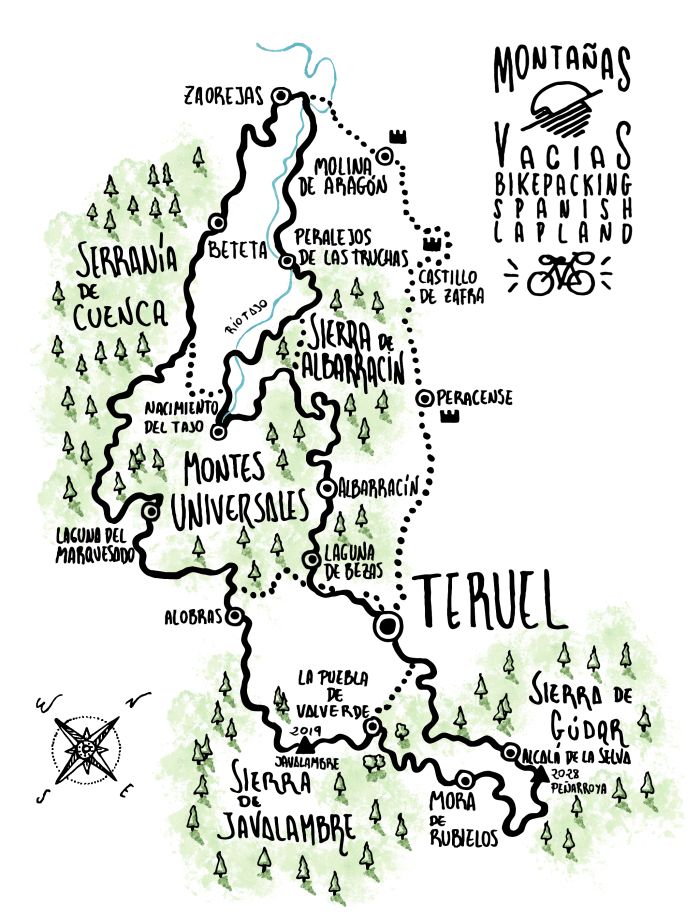 Before detailing some of the places you will find, I want to highlight one, common to the whole route: the sky: You will pedal under one of the cleanest skies in all of Spain. The population scarcity and the small number of airlines that cross these territories cause minimal light pollution so you will enjoy breathtaking night skies (here you can take a look at a map of light pollution and here you can get an idea of the density of air traffic).
So, if you have a chance, stay some nights under the stars, you will not regret!
MY HOMELAND HAS NO SEA, BUT WHEN THE SUN SETS ON THE CLEAR DAYS OF CASTILE, I SEE A DEEP OCEAN MARKED WITH STARS, CROSSED BY A TRAVELLING MOON AND A COHORT OF WANDERING PLANETS AND SHOOTING STARS.
EL CIELO DE MI TIERRA ES NEGRO. JAVIER BUSSONS
Let's go!
SIERRA DE ALBARRACÍN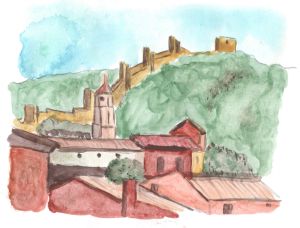 We will depart from the charming city of Teruel, do not forget to get lost in its historic centre and have a drink in the Plaza del Torico.
After about thirty kilometres we reach the Laguna de Bezas and Peña de la Cruz, two perfect places to whet your appetite and get an idea of ​​the landscape we will have along this first part.
Albarracín. Always in the top ten of pretty villages in Spain. To enjoy the best views we will follow the Camino del Cid for a few kilometres. You may have some short hike-a-bike steps if you go with light tyres, nothing important, but it'll be worth it, you can be sure.
Now we set course towards the source of the river Tajo.
EL TAJO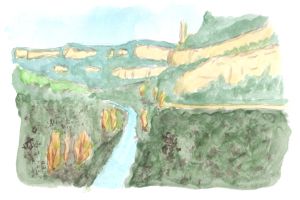 El Nacimiento del Tajo / The Source of the Tajo. Modest start for a river that runs majestically throughout the Iberian Peninsula for a thousand kilometres. Even so, a place full of symbolism.
At this point, a shortcut (atajo) through the port of Cubillo would allow us to link with the intermediate part of the stage through the Serranía de Cuenca.
Returning to our river Tajo, during the next hundred kilometres we won't get far from it. Though the source is located in the province of Teruel, all the rest of this sector will run through the province of Guadalajara.
In Puente de San Pedro we say goodbye to this river, why not, with a bath in its icy waters.
At this point we will decide if we return to Teruel by the Atajo de los Castillos (shortcut of the castles: Molina de Aragón, Zafra, and Peracense), in a more affordable route, or continue our effort to add meters of altitude, towards the Serranía de Cuenca.
SERRANÍA DE CUENCA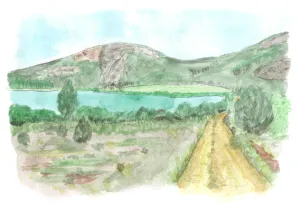 After some kilometres through the province of Guadalajara, shortly before Valsalobre we will enter the province of Cuenca, head in the middle of the Serrania. We will discover La Laguna del Tobar, and we will pedal through infinite pine forests.
We will manage our reserves, from Beteta to Beamud or Valdemoro-Sierra, 75 kilometres later, we will not find any place to satisfy our hunger. That's the Spanish Lapland.
SIERRA DE JAVALAMBRE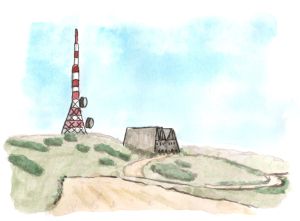 We will tread again soil of the province of Teruel shortly before Alobras. Just at that point, another shortcut would take us back to the finish point in Teruel, passing by Jabaloyas and Tabernillas pass, but since we are already here, we'll continue towards the Javalambre mountain range.
This section includes another of the sectors that will test our reserves, with almost 70 kilometres through the entire Javalambre massif with no place to get food. We could only find food if we booked a place in the "Rabadá y Navarro" refuge, descending five kilometres out of the track when we get to the ski station. In any case, at the end of the descent to La Puebla de Valverde, we'll be enlightened by the sight of a service station with a small supermarket, which we will use to fill up reserves for the last sector.
SIERRA DE GÚDAR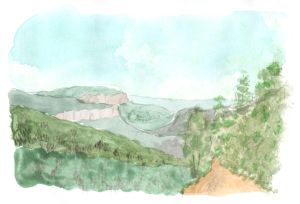 La puebla de Valverde, Mora de Rubielos, Linares de Mora, Alcalá de la Selva … It seems that at this final stage we'll always have places nearby to calm our appetite. Also, that we have left behind the most depopulated stretches. But we won't relax, we still have another 3000 meters of altitude ahead.
In this section we will reach the maximum elevation of the whole route, the Peñarroya peak, at 2028 meters, next to the Valdelinares ski station.
From there, we will go down to Alcalá de la Selva, we'll eat something there, and step by step we will head towards the Sierra de Camarena, the last stumbling block of the route, from where we will finally descend to Teruel.
Whatever route you have chosen, be it the complete one, or a weekend loop, I hope it was useful to get a little idea about the situation of this dying territory, that desperately seeks a solution, a future, an emergency treatment that prevents it from falling into oblivion in a few years.
But also, I hope you have enjoyed a landscape and a route that fits perfectly to this philosophy of travel, and that possibly a squirrel could still complete without getting off a tree*.
*There is a classic Spanish legend that says that in ancient times, a squirrel could cross the country by jumping from tree to tree.