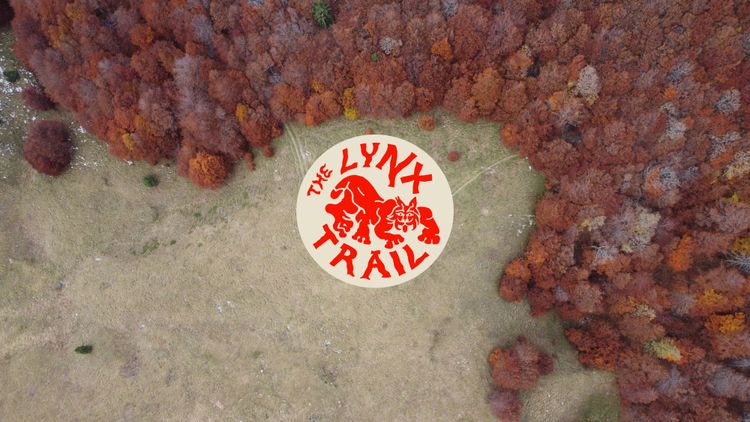 The Lynx Trail
BikepackingTrip
A bikepacking mission to save the lynx! Have fun, ride your bike, protect the lynx, learn about carnivores! Bikepacking is combining riding your bike with exploring nature. We ride through nature, learn about it and get in touch with it while taking time off from our everyday lives.
Descrizione del percorso
The Lynx Trail Bikepacking route leads you from the DINA Pivka Center of Large Carnivores to the Adriatic Sea into the vibrant city of Rijeka. Crossing the remote karst landscapes of the dinaric mountains, thick forests, seasonal lakes all the way to the sea, you will learn about the carnivores in the area and take on small quests to fulfill your mission to save the lynx!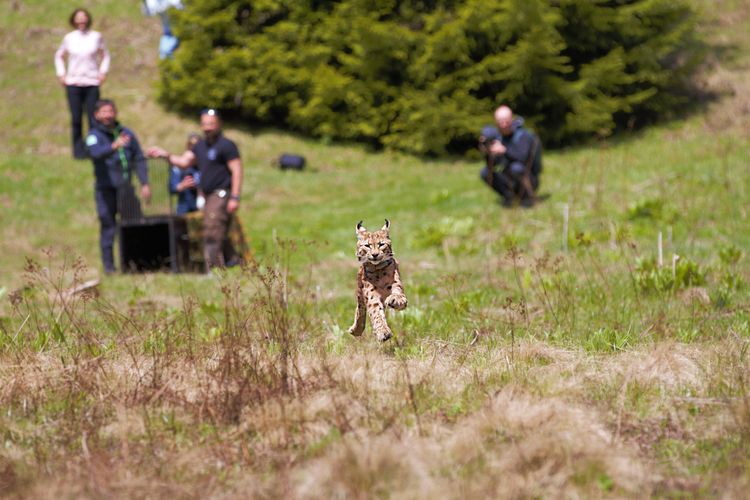 An educational bikepacking adventure
The Lynx Trail is a bikepacking loop designed for Mountainbikes and we recommend to take it on in 4 days. (While you can split it up further, e.g. stopping at the Croatian border as well.) You will find plenty of resupply and lodging on the way, so if you want to do it quicker or take more time, feel free to adapt the stages to your needs!
While you can just ride the route with the GPX track and enjoy the beautiful karst mountains of Slovenia and Croatia, the Lynx Trail is best enjoyed if you buy the starter package at the DINA Pivka Center of Large Carnivores. The Lynx Trail will offer an interactive, educational experience and we took great care in making this more than just a bike ride.
Follow along for all the details and our route description.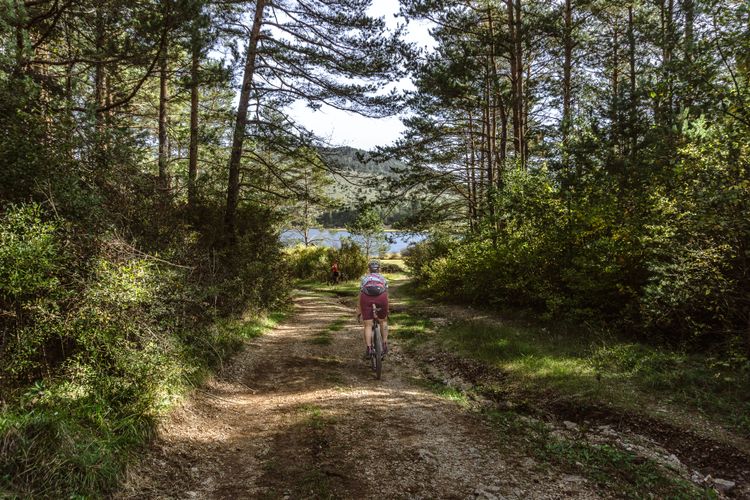 Who is behind the Lynx Trail?
Originally independent cycling apparel company I-RIS.cc, artist Chiara Terraneo and the european cycling community gravgrav.cc planned a very simple project:
Design a jersey that features drawings of lynx and sell them to donate money to a good cause. The Escape Technical T-Shirt, designed by Artist Chiara Terraneo was born and we only had to find a good cause to donate to. It took us longer than we thought it would, but finally we found LIFE Lynx.
LIFE Lynx have the goal of preventing the Extinction of the Dinaric-SE Alpine Lynx Population Through Reinforcement and Long-term Conservation. Instead of just taking our donation, LIFE Lynx offered to work on a special project. The Lynx Trail was born!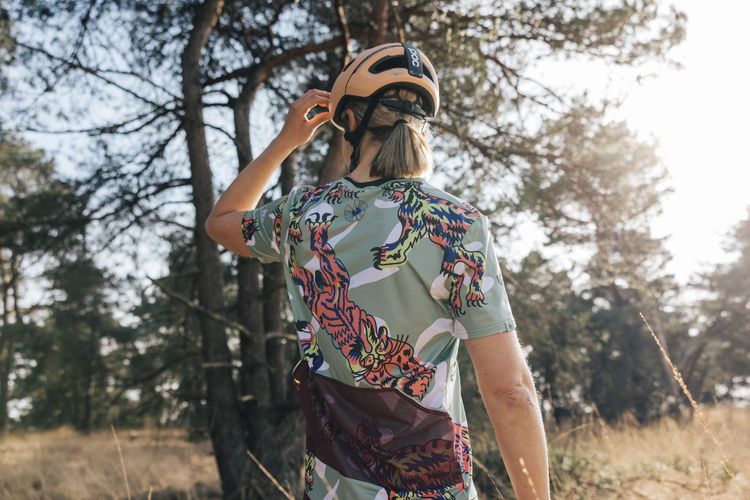 Start and starter package
Starter packages are available from the 6th of May at the DINA Pivka Center of Large Carnivores for 30€.
The trail is rideable from 8th of April to the 4th of October. In winter some areas will be covered by snow and trains will not have bike compartments.
Included in your starter pack:
a small bag made of X-Pack material for your future bikepacking adventures
Mission Brevet Card
Lynx Trail Mission Patch
Your Brevet Card permits you to cross the Risnjak National Park until Bela Vodica (You will have to buy a ticket in Bela Vodica at the official entrance! Check their opening times!)
some small goodies to show you are one of us
And of course an entry to the DINA Pivka Center of Large Carnivores is also included, so you can learn all you need to know about the large carnivores in the Dinaric mountains before you head out for your bikepacking adventure on the Lynx Trail.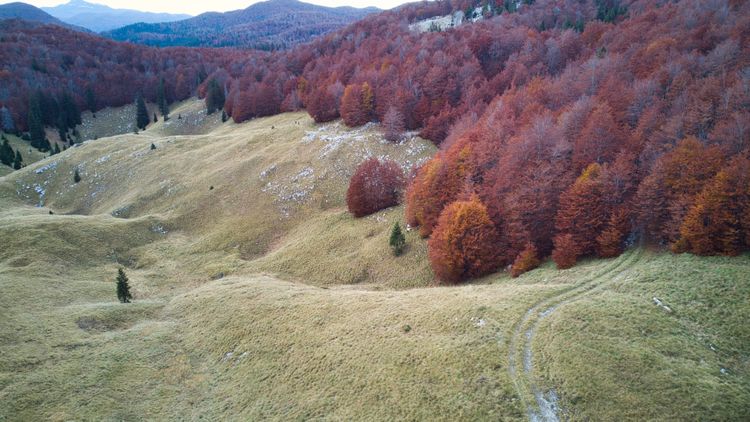 Getting to and from the Lynx Trail
The Lynx Trail is truly placed in a remote setting, however we are taking great care in providing options to arrive and leave by public transportation.
Arriving from Rijeka
There are trains 2 times a day, in the morning and in the evening from Rijeka to Ljubljana. Pivka is a direct stop. The trains should have bike spaces from Easter through to early October. However, please check with the railway company for availability of bike spaces and reservation of tickets. After your adventure on the lynx trail you can take the same train to get back to Pivka if you need to get back to the start!
You can find information about ticket prices and booking here:
https://potniski.sz.si/en/rijeka/
Arriving from Ljubljana
The same train that connects Pivka with Rijeka goes all the way through to Ljubljana! There are multiple connections a day from Ljubljana to get to the starting point in Pivka. The trains should have bike spaces from Easter through to early October. However, please check with the railway company for availability of bike spaces and reservation of tickets.
You can find information about ticket prices and booking here:
https://potniski.sz.si/en/rijeka/
Arriving from Trieste
From Trieste or even Udine you can arrive by train as well! However, please check with the railway company for availability of bike spaces and reservation of tickets. There is more than one connection however we will leave you with this information and timetable for possible connections:
https://potniski.sz.si/en/trieste-trieste-airport-ronchi-udine/
Departing from Rijeka
From Rijeka you will have plenty of opportunities to take trains to larger European cities. We have listed some connections for the arrival already, however you will find even more connections to large cities from here:
https://prodaja.hzpp.hr/en
Private Shuttle
There is a company located in Ilirska Bistrica (Slovenia) which operates a shuttle van which has 8 + 1 seats and an open trailer for 9 to 10 bikes. The name of the company is Renato Barbiš s.p. and their telephone number is +386 41 642 604.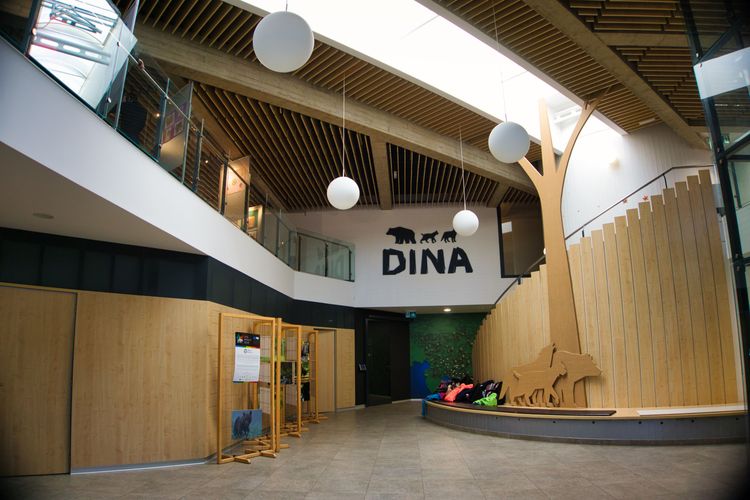 Day 1 - From DINA Pivka to Sviščaki
You will start at the DINA Pivka Center of Large Carnivores where you can buy your start packages and take on your first challenge before the ride. Please check for the opening times of the DINA Pivka Visitor Center online, as the opening hours vary between seasons.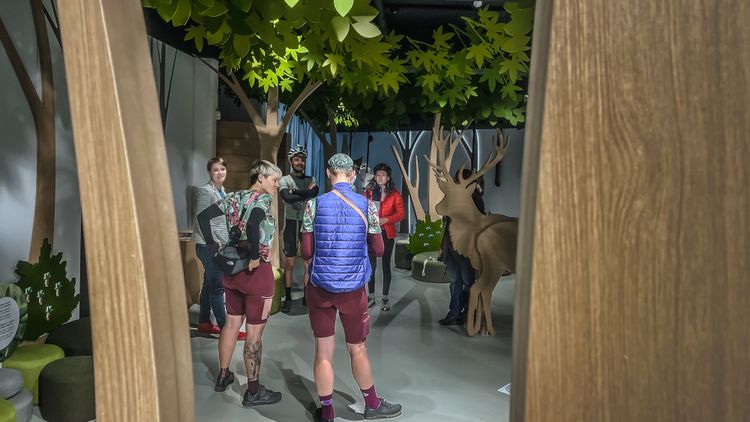 From the visitor center it only takes a bit more than 2 kilometers and we arrive at our first highlight on the route. The Pivka Ecomuseum for seasonal lakes will tell you all you need to know about the landscape you are about to enter. This stop is not necessary, but well recommended!
We leave the asphalted roads and embark into a unique landscape of forests and green hills. One of the natural highlights might abruptly stop you on the route… or you might not even realize they are there. Check for the seasonal lakes at Kilometer 4 and open your mission briefing to fulfill your Mission.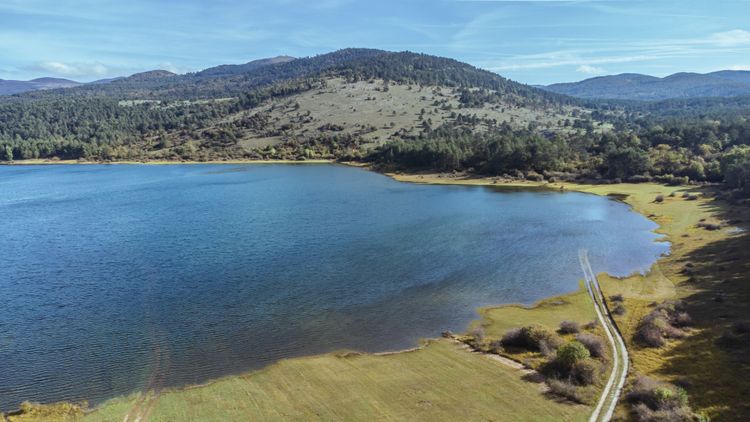 And if you are stuck with the road going into the water, don't panic. A few meters back up you will find a path that leads around the lake.
Up and down, through a wavy landscape with some farmlands we continue our ride. The small village of Bač will provide some options for resupply, before we venture into the wild karst landscapes once again.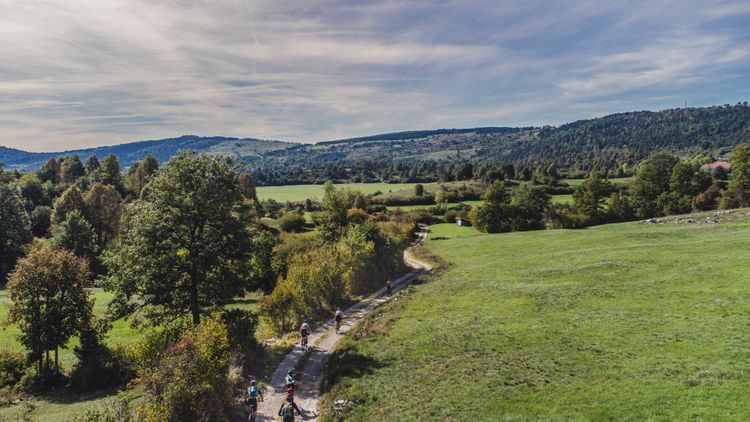 Soon we are working hard on a steep climb. It is fairly long and will be your biggest challenge of the day. However, we didn't put this into the route without any reason. On top you will find an amazing 360 degree view. Time to check your mission briefing and find your next mission.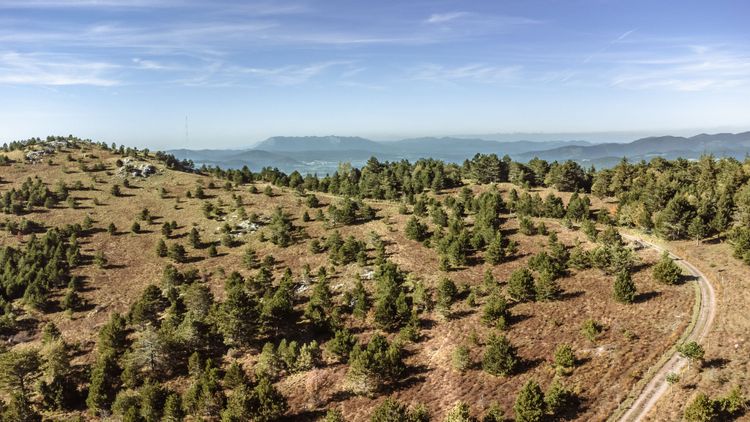 After a short break we continue our ride through stunning panoramas before we enjoy a short downhill and continue to ride uphill on gentle slopes towards Sviščaki. In Sviščaki you can find acommodation and get food at the Planinski Dom na Sviščakih.
Please contact Planinski Dom beforehand for room and food reservations, their email is cosi[email protected] and their telephone number +386 51 219 799.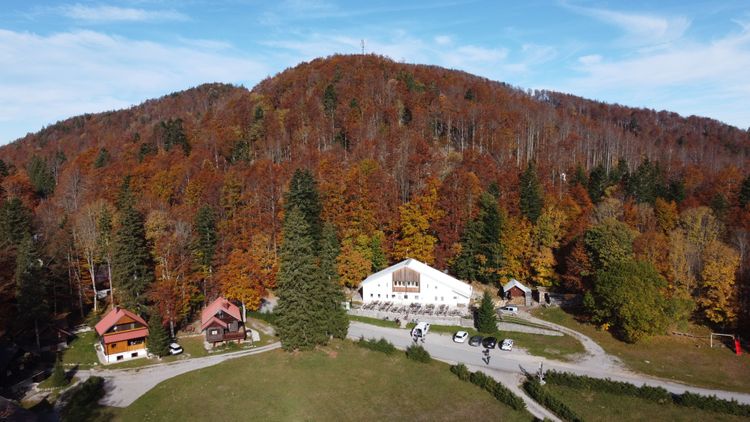 Day 2 - From Sviščaki to Veliki Dom Platak
On the second stage you will cross the border to Croatia and explore the deep and remote forests of the Dinaric Mountains.
We start on perfect, white gravel roads that lead us to the border with Croatia. Take it easy, enjoy the views. Only a few kilometers until our first highlight of the day! In Mašun you can not only find a small rustic café if you're in need of resupply, you will also find the Mašun forest house. If it is open we recommend visiting it.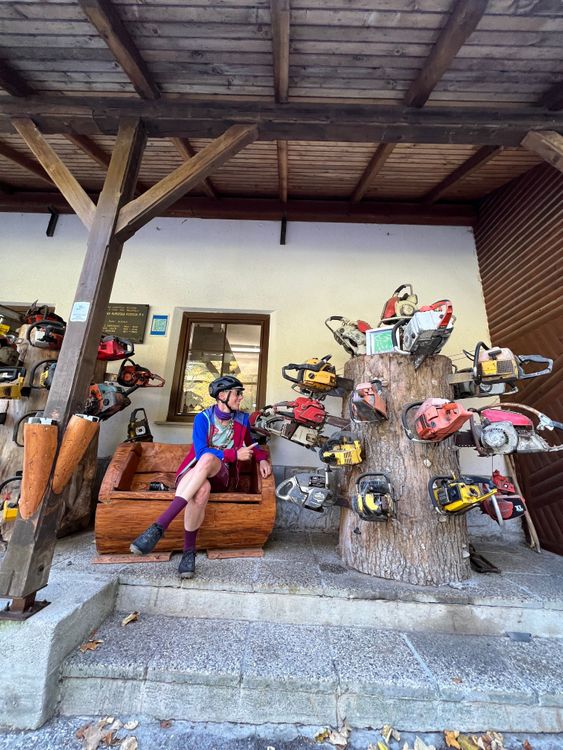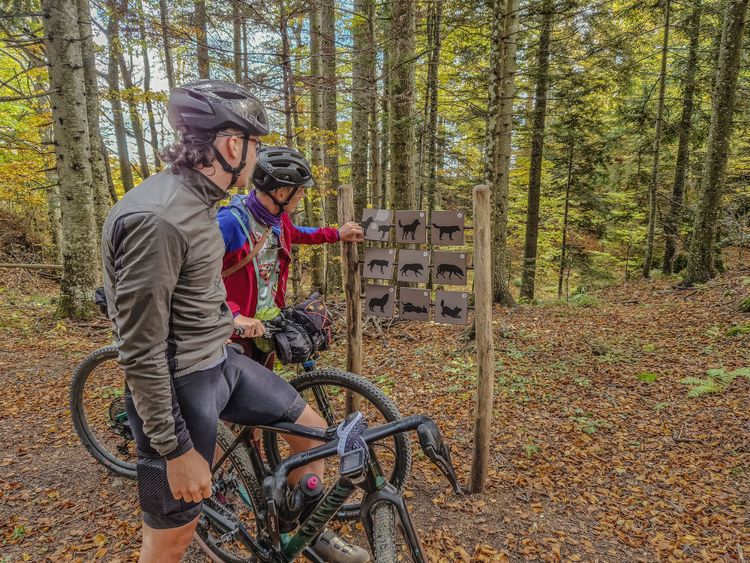 Right next to the Forest house you can find the forest learning trail. It will not take long and will give you a great view on Mt. Snežnik. One of the highest mountains in the area.
Check your Mission Briefing card for your next mission.
Now we continue towards the Croatian border. In the villages near the border you will be able to find some resupply again.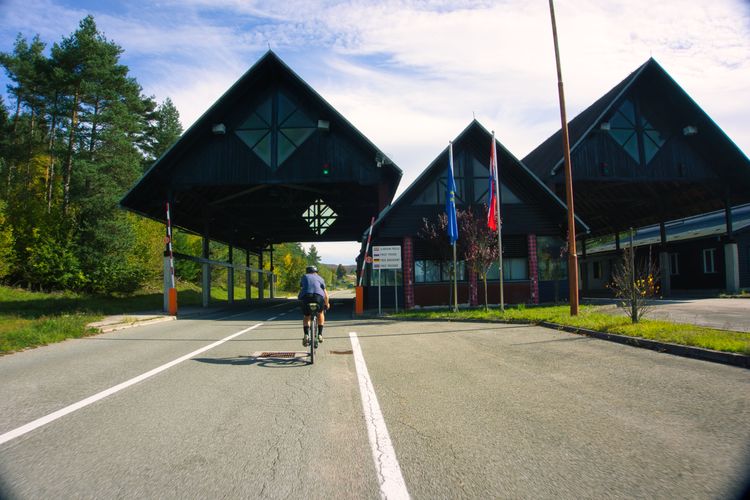 You will now reach the border to croatia which is a good chance to split day two in two shorter days in case you don't feel capable to do the long climb to Platak from here. Babna Polica in Slovenia and Prezid in Croatia offer possibilities for camping as well as some guest houses.
After the border crossing you will head straight up a steep and long climb. Suddenly we are in the wild again. In near silence we can enjoy the deep forest landscape and venture into one of the most remote parts of the Lynx Trail!
Time to check your Mission Briefing again! It's a busy day.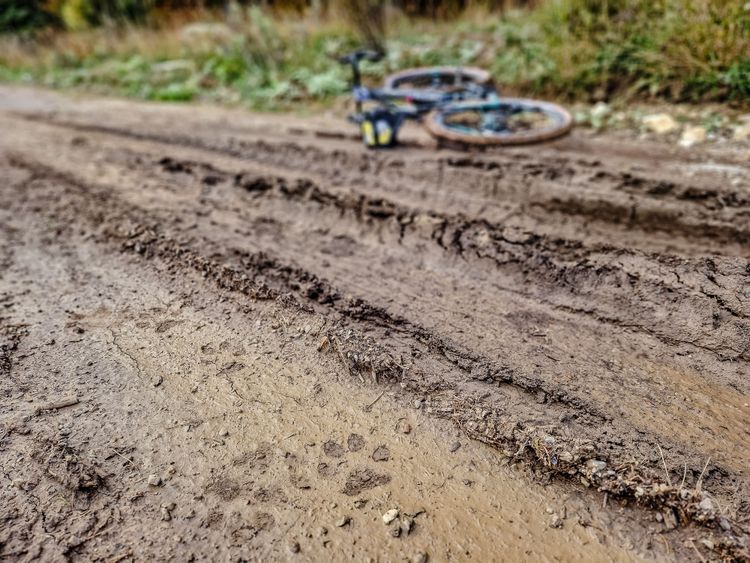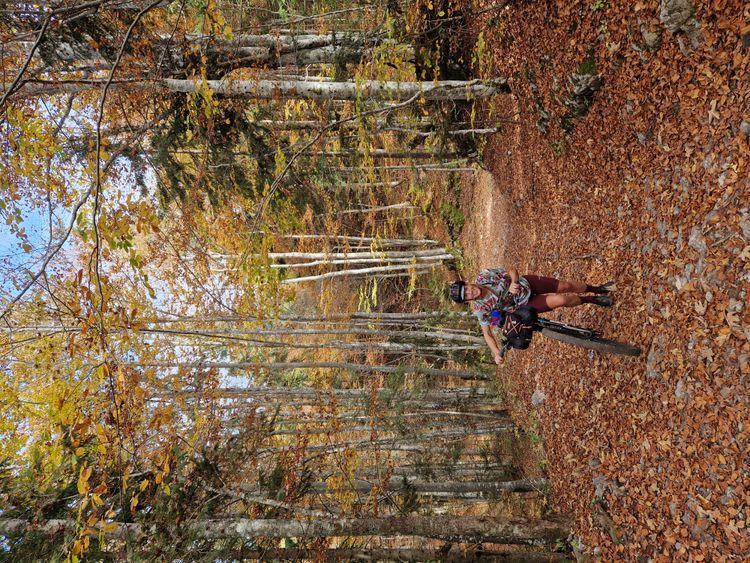 Near the top of the climb you will find a small unmanaged shelter. On the outskirts of Risnjak National Park we make our way to the small Mountain village of Platak. Don't miss the turn with the last big climb of the day. We put some nice and flowy singletrail in for you. The views and the fun trail were too good to keep them from you!
From the top you can nearly enjoy a descent all the way to Platak.
Please be aware that we are being told the downhill has degraded a lot with the rain and will be very bumpy and slow to ride (or push).
This will surely be one of the stretches where you will appreciate a MTB!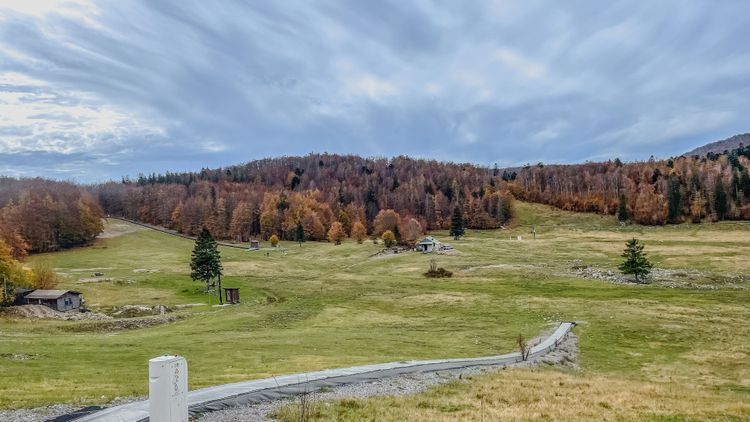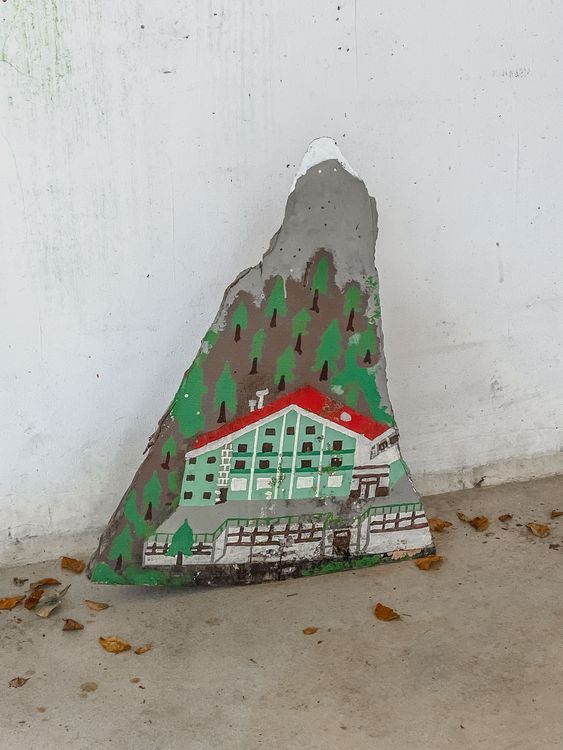 In Platak we can recommend staying at one of the huts. You will get food, drinks and lodging there. Veliki Dom Platak is directly on the route and our recommendation for a stay in Platak. Please arrange reservations for food and accommodation beforehand.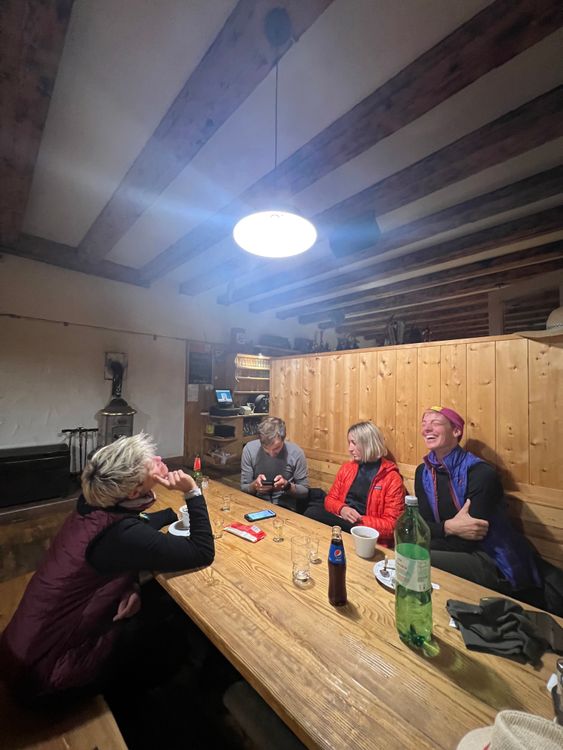 Day 3 - Veliki Dom Platak to Fužine
The third day on the Lynx Trail will take you through the deep forests and karst Mountains of the National Park Risnjak all the way to the lake Fužine, where you will be treated with some flowy singletrail along the lake Lokvarsko jezero!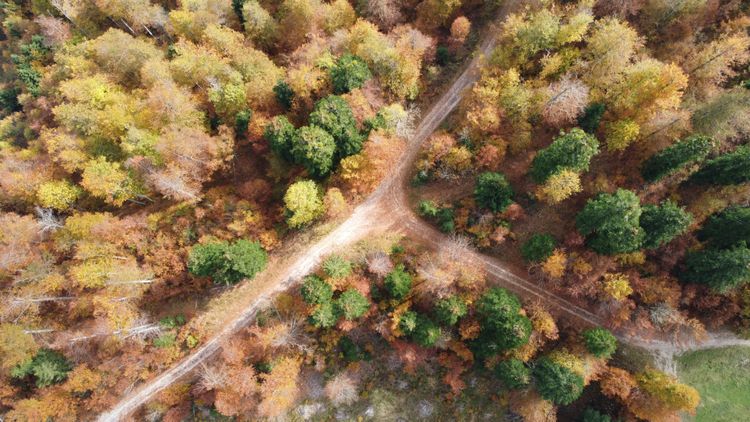 Please remember you need to buy a ticket in Bela Vodica when you arrive there! With your Lynx Trail starter pack you are only allowed to cross through the Park from Platak to Bela Vodica.
There will only be a short warmup from Veliki Dom Platak and we start climbing into the remote Risnjak National Park directly. Be sure to pack snacks and sufficient water supplies, as there will be no resupply before Bela Vodica!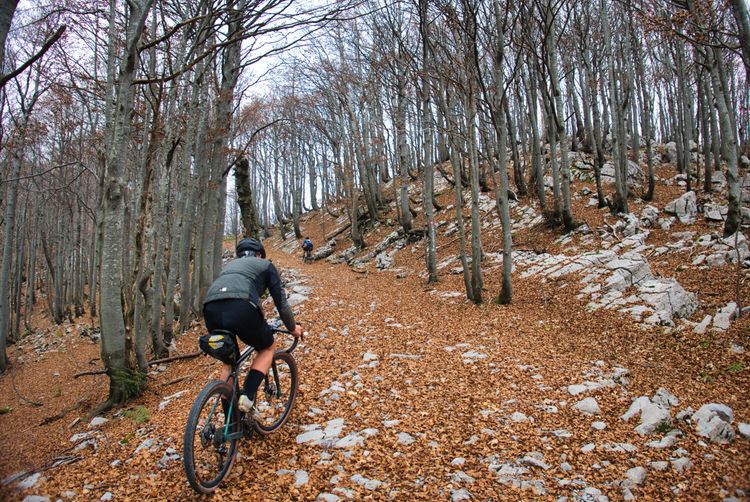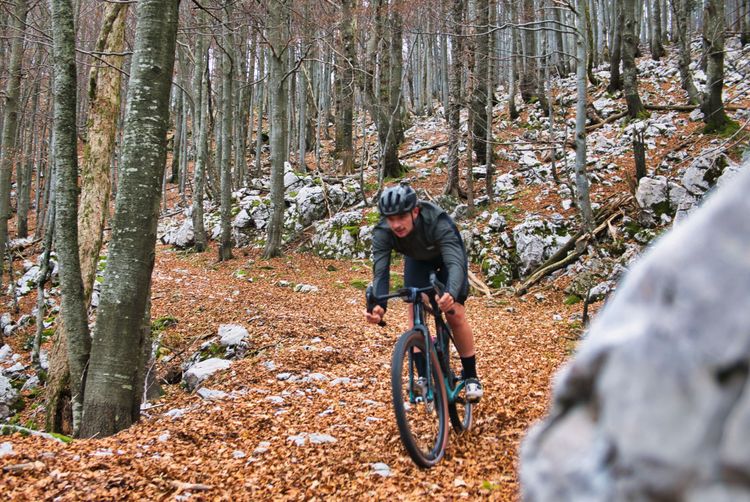 The climb is steep and you will find a rocky surface. You need to earn your way into the Park. On a Mountain Bike with wide tires this should not be any problem for you and you will be rewarded with a long, although rocky, descent to the heart of the national park.
You will find a beautiful remote valley surrounded by mountains at the bottom. A few huts and buildings remind us that hunters and other personnel come out to take care of the park here. They will however be most likely uninhabited.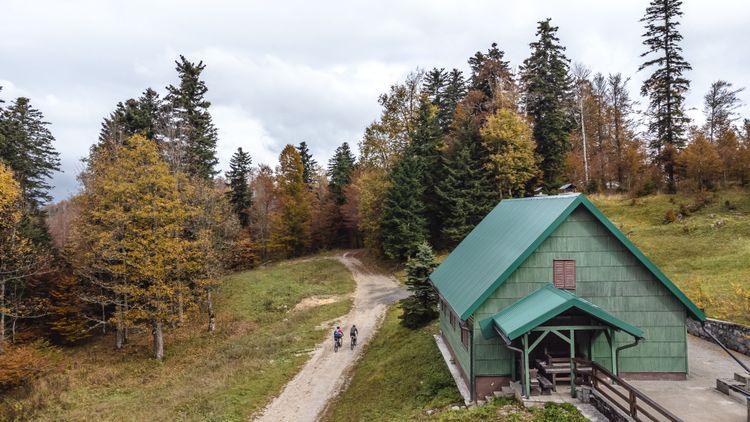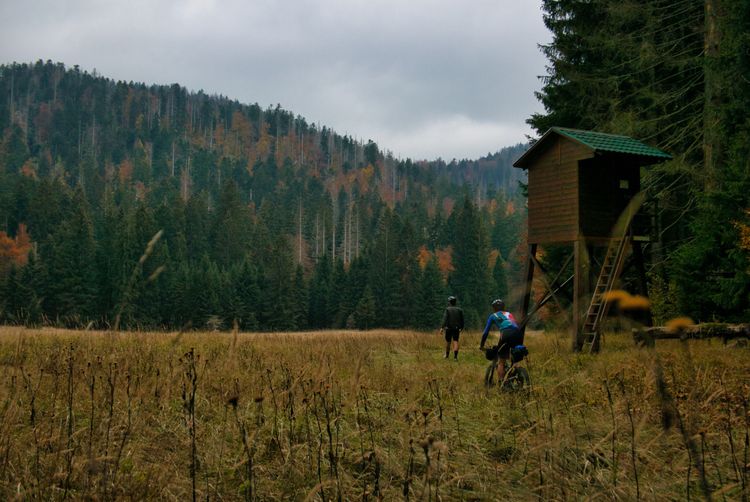 You made it to the core of the park, the home of lynx in the dinaric mountains! Look around. Can you spot places where lynx would rest and watch for prey to come by?
Soon we arrive at an asphalted road and follow it for a short distance before we turn into the forest again towards Bela Vodica. In Bela Vodica you will find the main entrance to the park. It is a good opportunity to get some food and drinks and use the small hut at the entrance to get some information about the lynx. The small hut is also where you can buy your ticket for entering the park! Check your Mission Briefing for your next mission.
And if we already turned you into a lynx fan, the park entrance is your opportunity to get some lynx merchandise. 😜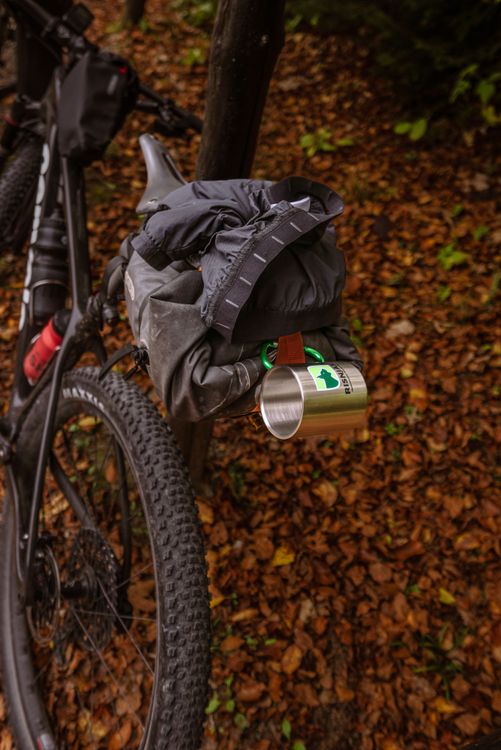 Another climb awaits us and once again brings us deep into the National Park. Soon we can rush downhill towards the Lokvarsko jezero lake. Here things become technical.
At the beginning steep and technical then flowy and fun you will go along the lake on a single trail. The trail is rated S1 and should not pose any problem for you on a Mountainbike.
Enjoy the scenery and the views on the lake!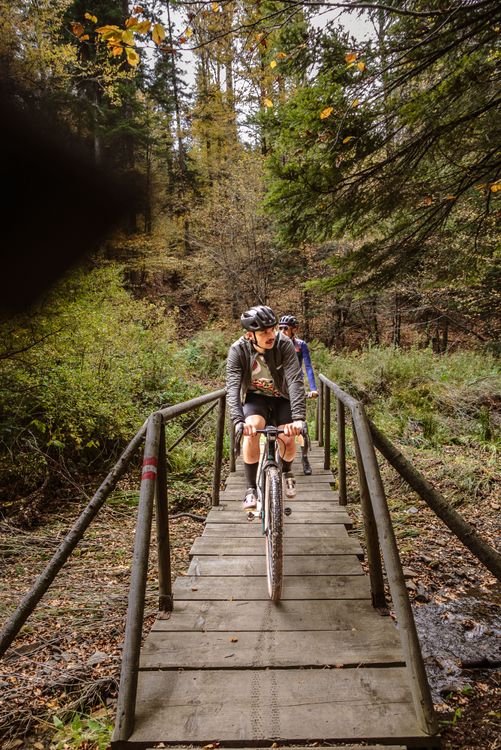 There is one last steep ramp left before we arrive at the Fužine lake. At the end of Lokvarsko jezero we will come past the dam. It's worth taking the detour and taking a picture here.
Now we can take the fast downhill into the village where we go off-road for a short bit again. Soon we come on a small asphalt road. It's very steep but also our only way to get over the motor way. You will be rewarded with a fast and fun downhill towards Fužine on the other side.
In Fužine you will be able to find resupply and lodging again before we finally make our way to the sea!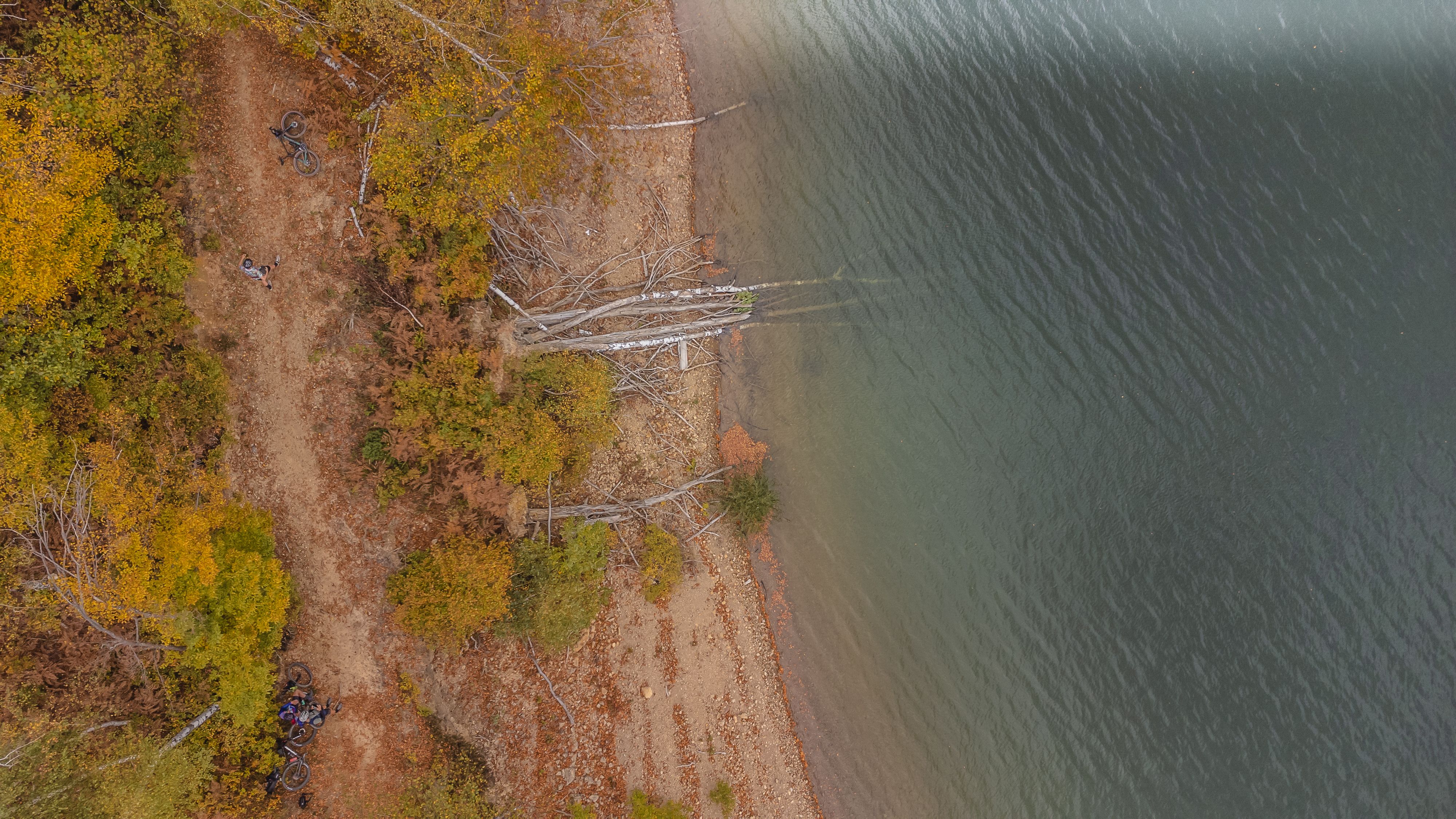 Day 4 - From Fužine to Rijeka
You nearly made it! You passed the seasonal lakes, the deep forests and karst mountains and now it's basically all downhill to the beautiful adriatic sea. Some views are of course included.
On small roads we had south out of Fužine, before we head off the tarmac, up to Klašnica and Zebar peak. At Zebar you get a stunning view of the Adriatic Sea.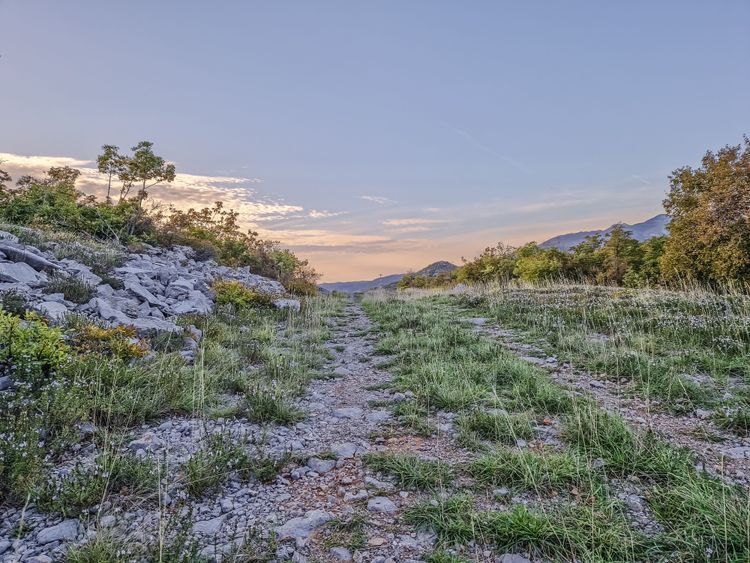 Take a deep breath and enjoy it. You rode your bike from the mountains to the sea! And the best thing? It's all downhill from here.
First on quiet paths then, where possible, on small paths and side roads we guide you into the vibrant city of Rijeka, all along the seaside of the Adriatic Sea!
The route ends at the train station and you will have plenty of options for accommodation, food, drinks and of course trains to get back home.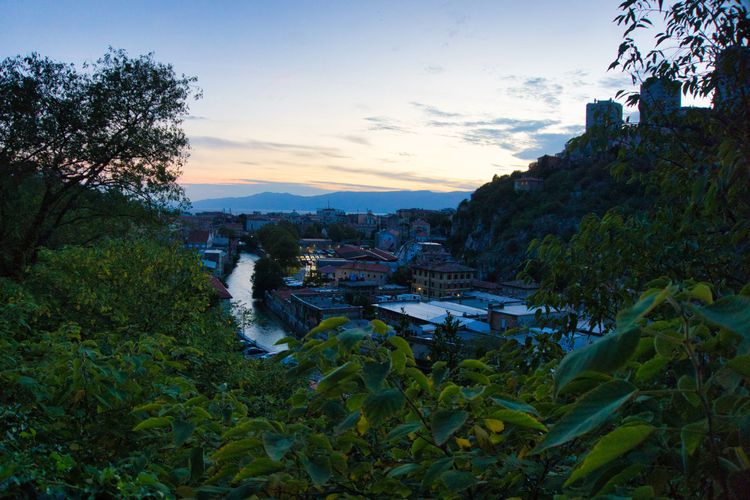 Congratulations! You have mastered the Lynx Trail. And hopefully you learned a lot about the Lynx and other Flora and Fauna in the Dinaric Mountains. You can wear your Lynx Trail Mission Patch with Proud and we are looking forward to hear about your stories from the trail!
Tell us about your mission to save the lynx!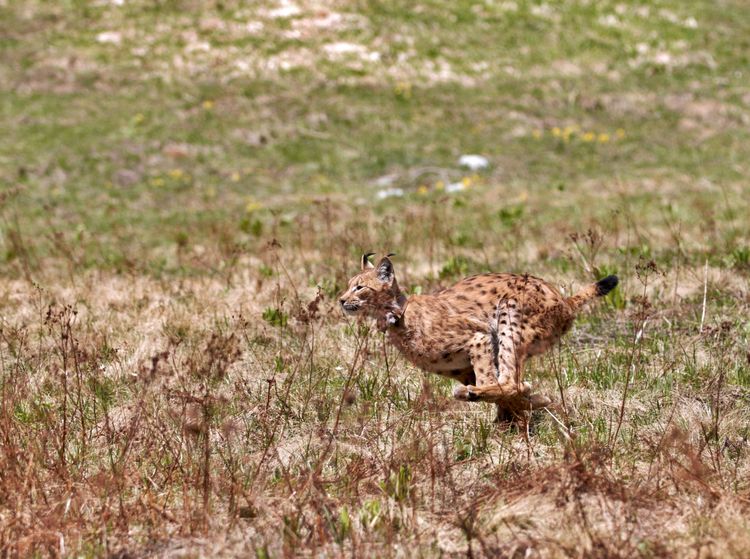 Together we can save the lynx! Tell us about your ride, show others what you discovered while riding through the dinaric mountains. It is worth checking out the stories of other riders as well as the landscape on the lynx trail, as it is constantly changing with the seasons! Maybe someone actually saw a lynx?
We would love to collect your rides in a collection on komoot and report about the most amazing rides from the community.
For telling us about your stories, having them featured in our seasonal recap and to check on other riders stories, please use the following channels, accounts and hashtags: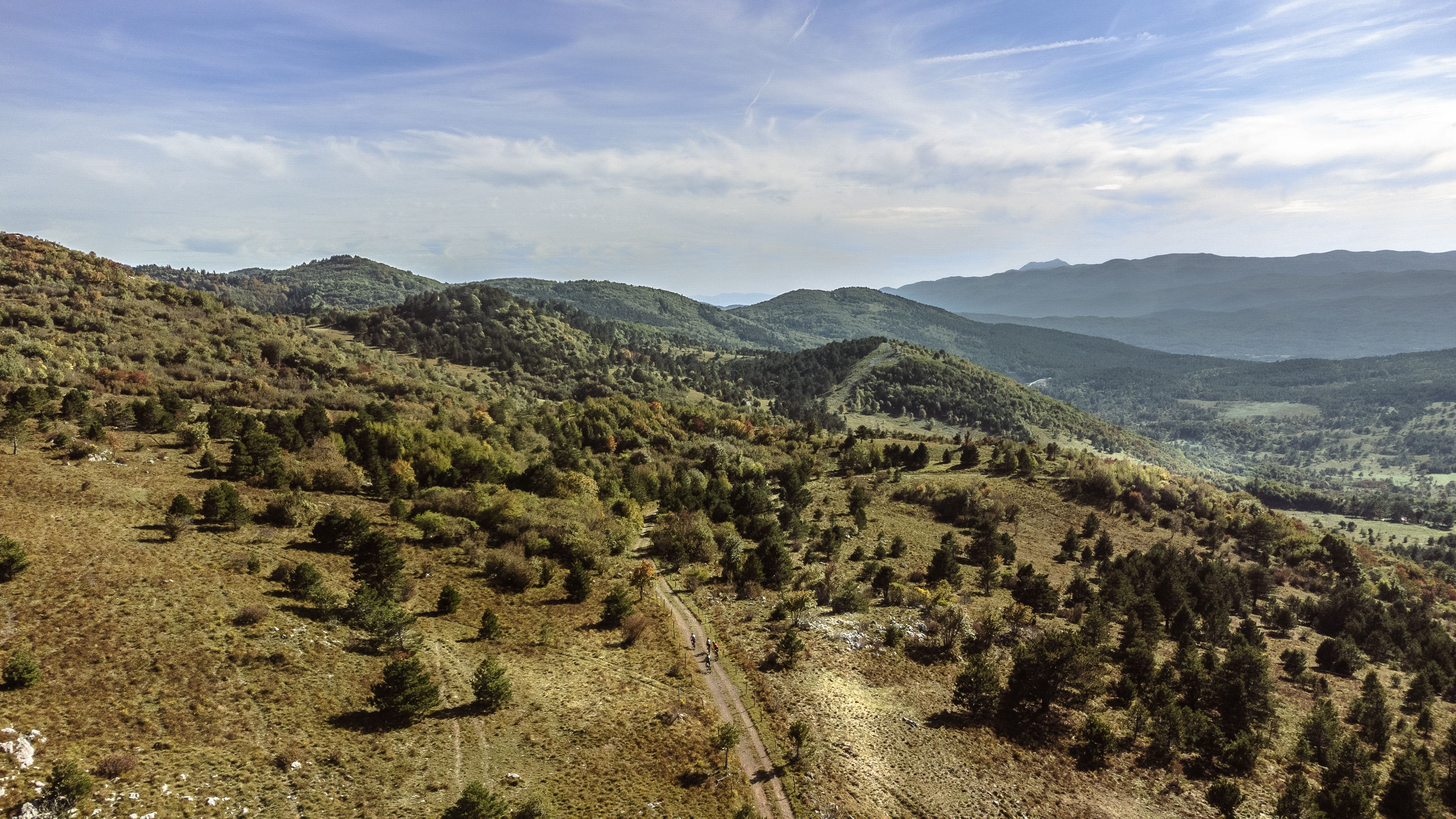 Tell us about your ride on Instagram
@life.lynx @gravgrav @i_iris.cc @thelynxtrail
#lynxtrail #rideandrewild