I want to speak straight with you, friends: it doesn't really bring you anywhere to be picky when buying your first bicycle. Lots of people hesitate way too much before going ahead with the deal. All you need is a good looking bike of your size, that satisfies your needs (commute, road cycling, mountain biking or more). The truth is that every person who is going to buy their first brand new ride doesn't actually have a comparison with any other bike, which is a good point! You can just start approaching this beautiful activity without getting crazy about finding the perfect tool to express your watts and also not risking to waste big money on what doesn't really satisfy you.
It's quite different when cycling becomes part of your routine and you decide to change, or buy a new bicycle. Most of the people usually begin riding with a road bike. A basic one or second hand, but still an amazing machine that leads you through the first adventures. The enthusiasm is constant and it flows really quickly during every ride until you start doing bigger rides, harder climbs and it feels like you might need something more, or something different.
I've been riding a cheap mountain bike for ages, climbing all the highest hills around here even in winter time. I also used it for touring and exploring when I spent the summer season in Malta. After experiencing almost every situation with it (and also because it was falling to pieces), I really felt like changing and I started looking for an entry level carbon road bike, a Wilier Izoard that I also used during my first bikepacking experiences.
My new Galetti Terra
Now, after 7 years of riding and more than 100.000 kilometres spent on the saddle, my main bicycle is a gravel bike and it's a custom handbuilt steel bike called Galetti "Terra".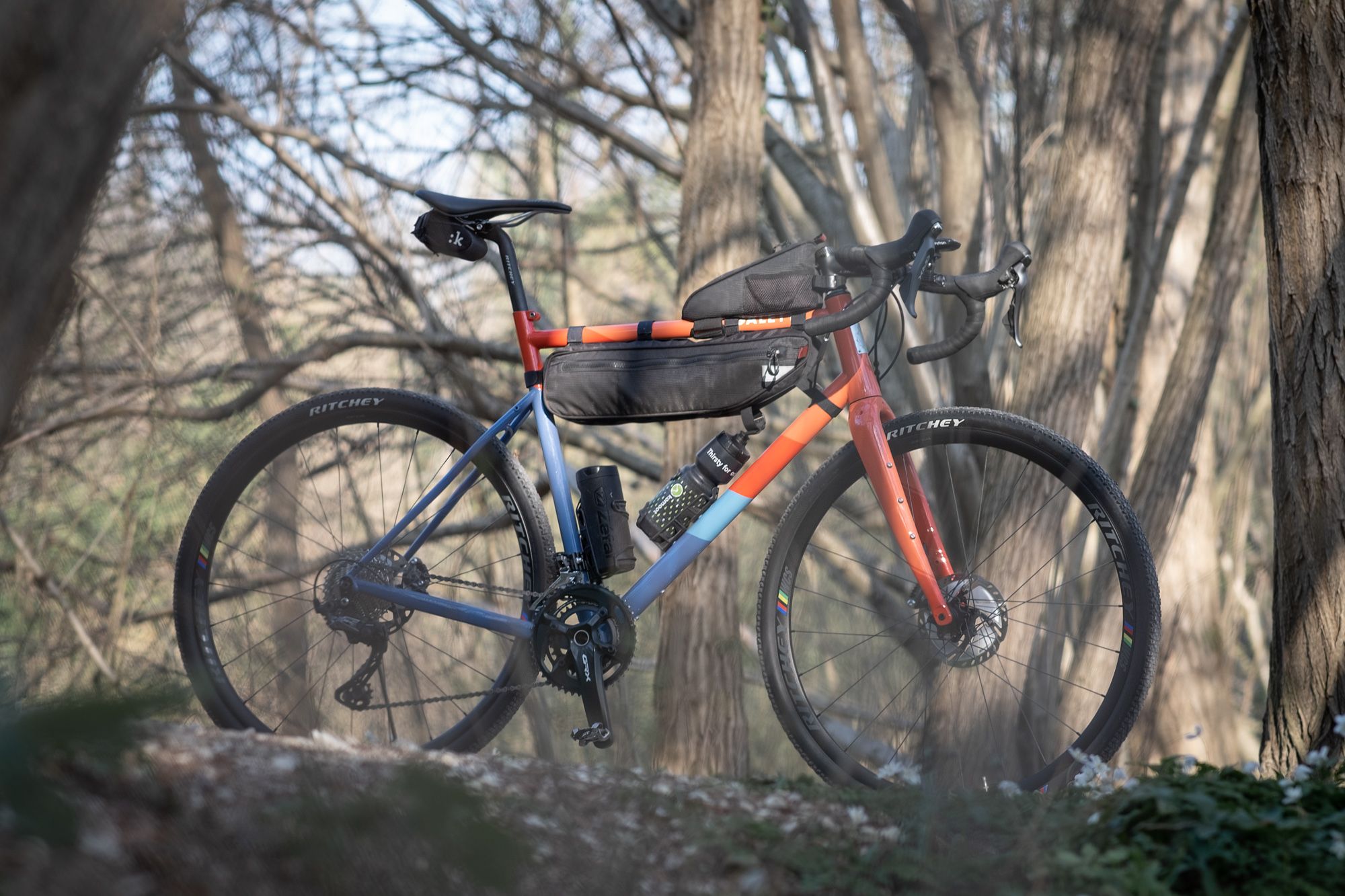 Cicli Galetti is a local brand based in Cittadella (Italy), born in Milan in the early twenties it moved to the Veneto region after being sold in 1973 and finally became what the company currently is in 2001. I was really enthusiastic when Max wrote me asking to become their brand ambassador, offering me to get a custom bike tailored to my specific measures.
Terra is a bicycle that is easy to ride, able to absorb the roughness of the ground in a surprising way. The steel frame is made by a set of Columbus tubes: Spirit HSS and Columbus Life combined with an integrated oversize headset from Columbus itself.
This frame can be set up for 1x single or 2x double chainring drivetrains and can accommodate wheels with tires up to 700C x 48mm or 27.5 x 2.20 ".
The brake and gear cables are integrated inside the down tube for greater aesthetic cleanliness. The bottom bracket features the new threaded T47 standard which gives more rigidity than other frames. The rear dropouts are made from billet stainless steel.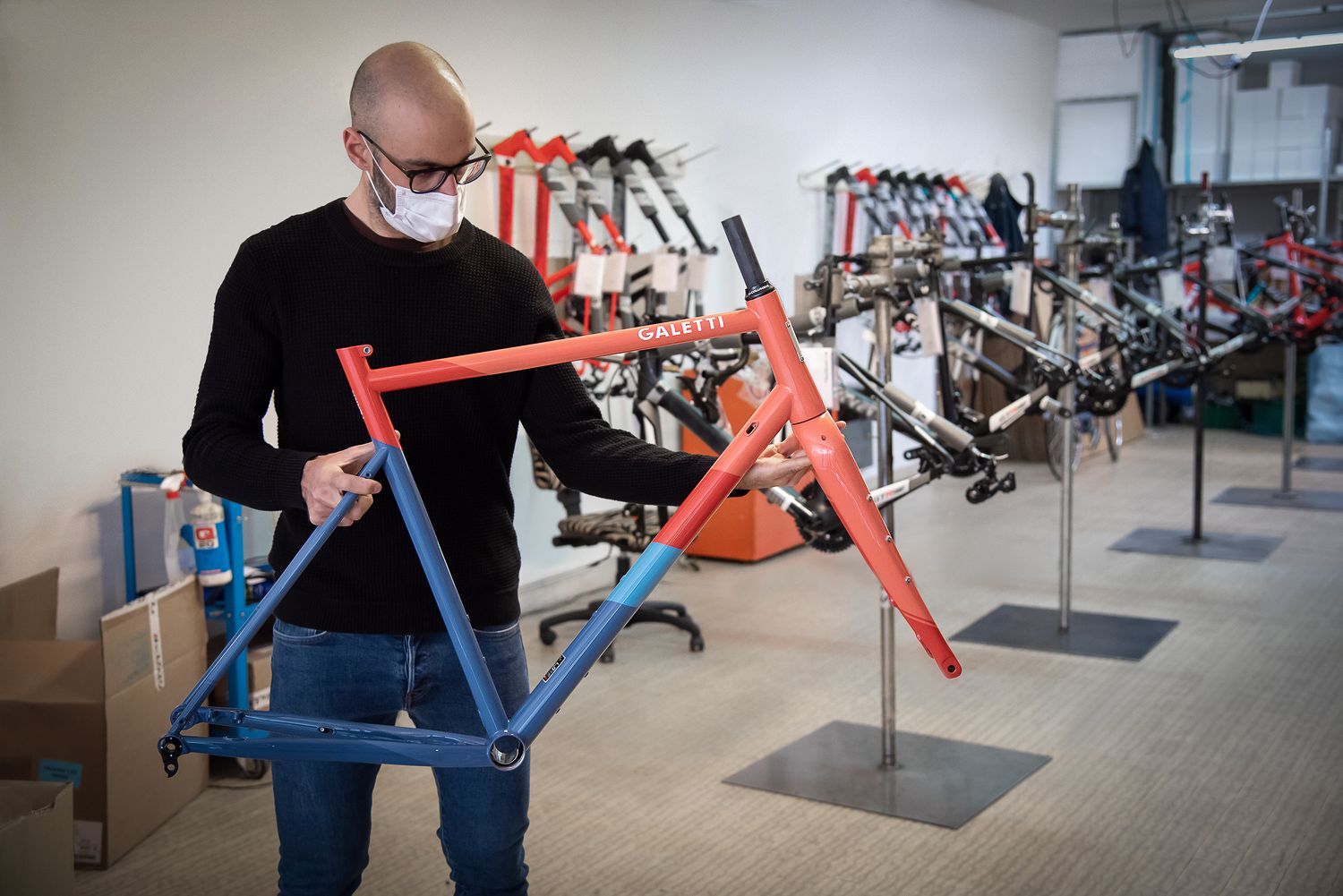 It's a solid frame but quite lightweight: 1760 grams for the medium size.
Where I live, in Bassano del Grappa, we are surrounded by a heterogeneous territory that mixes fast dirt roads, single country tracks, stones along the Brenta bed, paths in the hills on the slopes of the Venetian Pre-Alps and, just above the climbs of the Grappa massif and the Asiago plateau. This vehicle is able to be driven in the widest variety of terrains, just like the ones we find outside our front door.
I had the possibility to choose my favourite colours for the painting and together with Max we were able to take all the measurements to build my personal steel frame from scratch.
We decided to use a Shimano GRX810 groupset with a 2x11 shifting combination. The chainset is 48-31 and the cassette 11-34 in order to give me both agility for steep climbs and strength for the flat gradients.
We built the bike with Ritchey WCS components which are amazing both in terms of design and quality.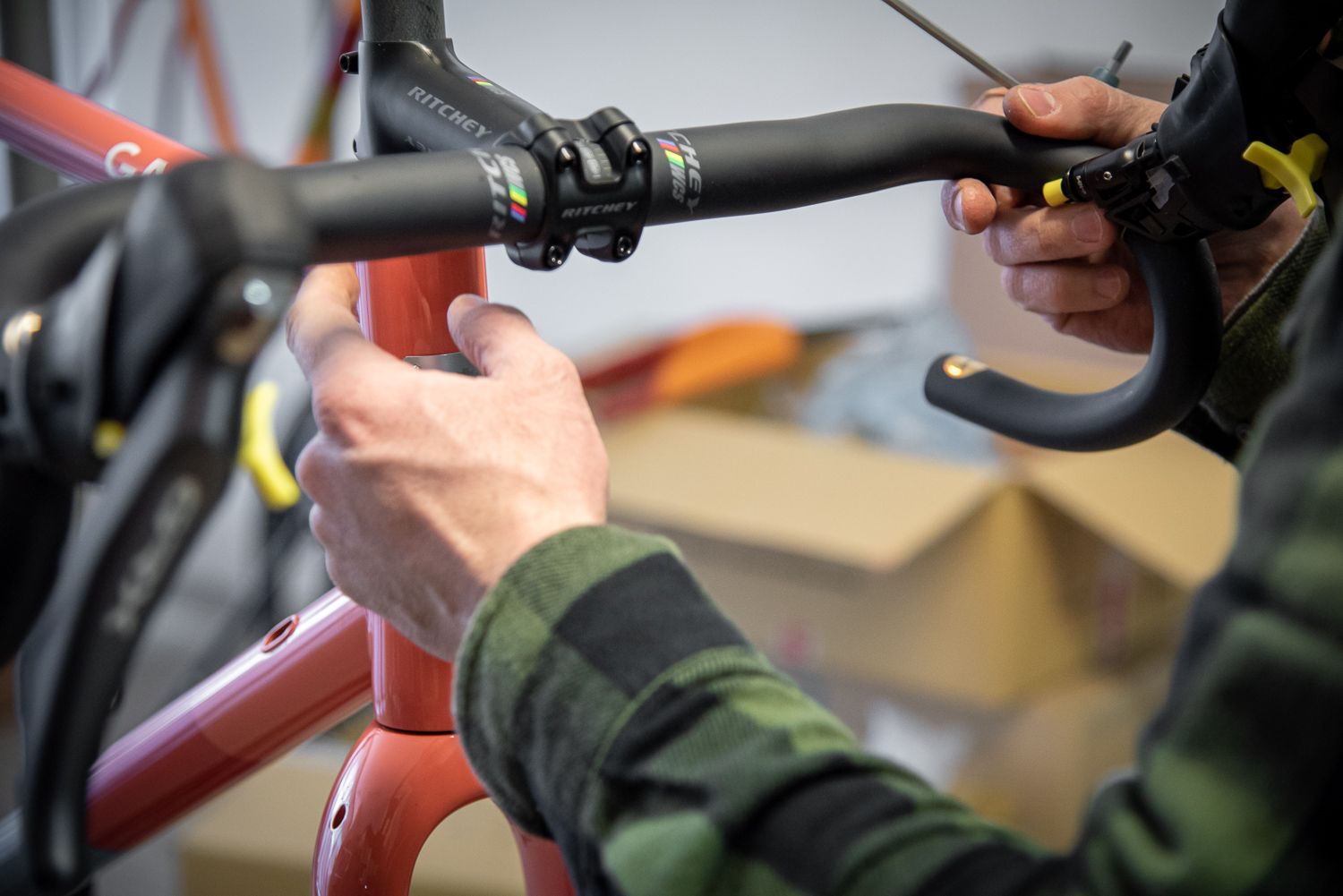 I already rode all the type of surfaces with my Galetti Terra and I must say it's a complete satisfaction to use the custom bike that we made to face all the demanding off-road events that I will hopefully ride this year such as Tuscany Trail, Italy Divide and Badlands!