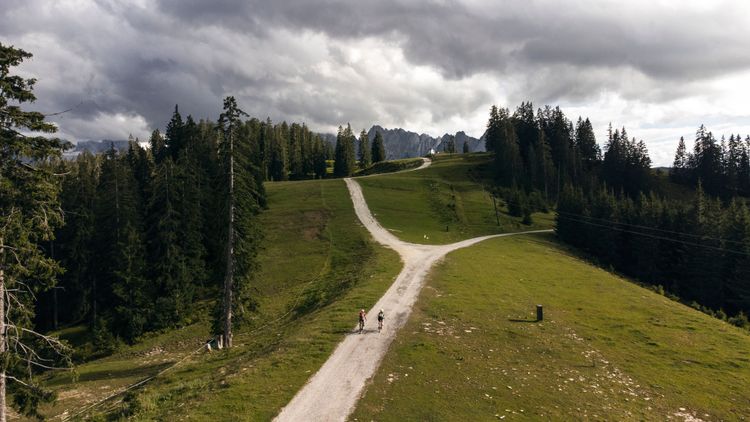 Hornspitz figure eight
DayTrip
This tour to the Hornspitz will demand everything from you! A short hike-a-bike and many meters in altitude make this tour a real adventure. You should definitely do it! Not everyone gets the brilliant views of the Gosaukamm and the Dachstein massif and we have also included a magnificent alpine hut to stop at!
Descrizione del percorso
Tour start in Gosau
We start in the center of the tranquil village of Gosau. There is no train here. The nearest train stations are Obertraun, Bad Goisern and Golling an der Salzach. But there is also a bus connection here. Please ask here if you are allowed to take bicycles with you. Of course, it is also very easy to get there by car and there are plenty of parking spaces in the center of town.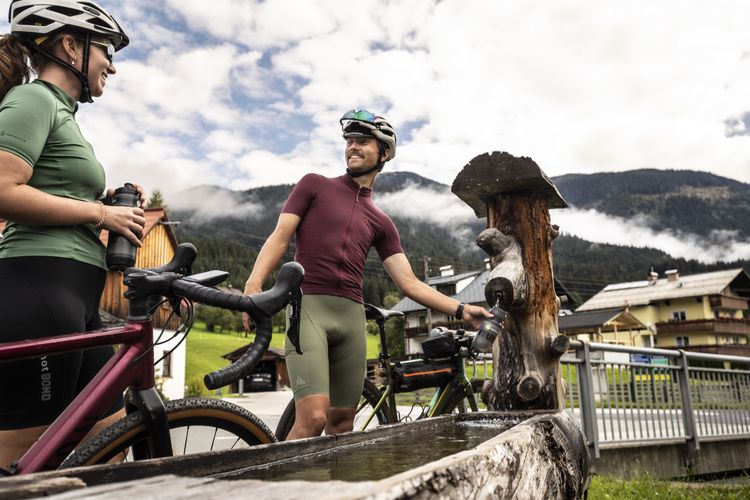 We don't waste much time and start directly with a good climb. We ride northwards on an excellent gravel path upwards and thus avoid the main road. At the top, you can expect a first taste of the panorama that awaits us at the top of the Hornspitz!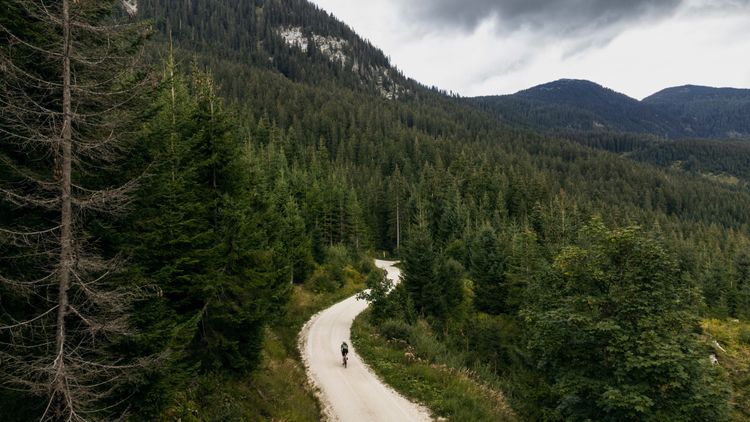 Steep ascent to the Hornspitz
As a reward, there is now a short descent on a perfect gravel road. After a short stretch of asphalt, we turn onto the next ascent to the Hornspitz. At the beginning, still with a gentle ascent and with a good surface, we soon turn onto a very steep gravel road, which runs parallel to the ski slope.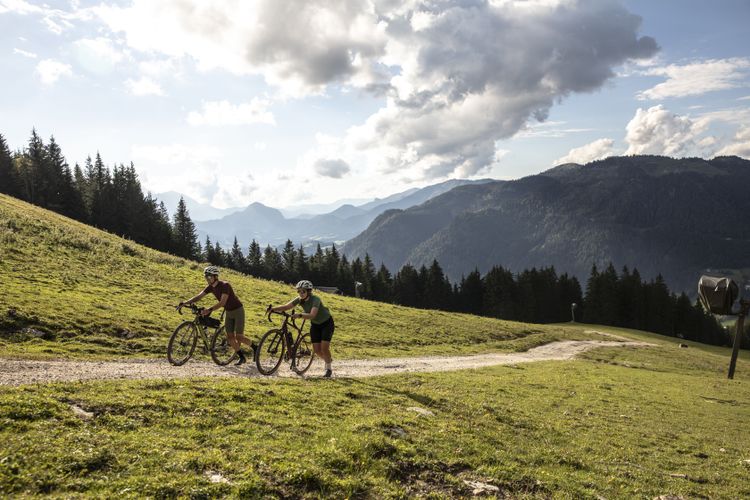 You guessed it: Here we have to dismount and push our bikes. But it doesn't take long until we are at the top and this way we can enjoy the view more anyways.
At the top we arrive at the summit station of the ski lift and can enjoy a brilliant view on the Gosaukamm and the Dachstein massif. We ride along a long road towards the mountains before turning left.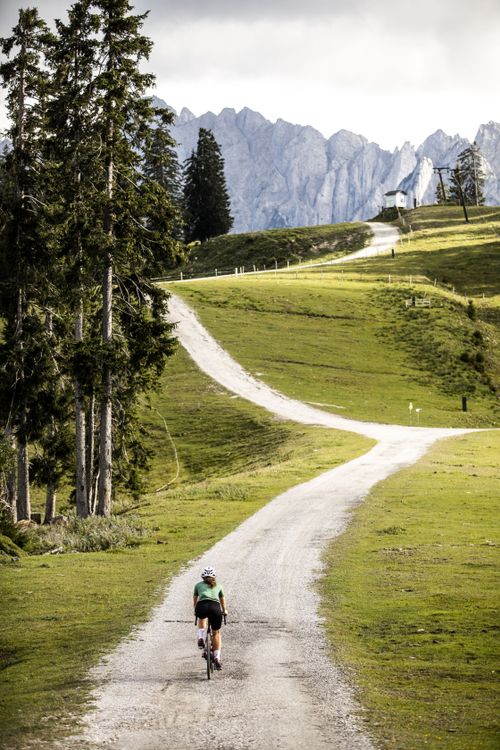 Via Zeishofalm back to Gosau
We ride down a steep descent for a short stretch before arriving at the Zeishofalm. You must be hungry and thirsty! Here you can get everything your heart desires! The traditional alpine hut is also beautiful to look at.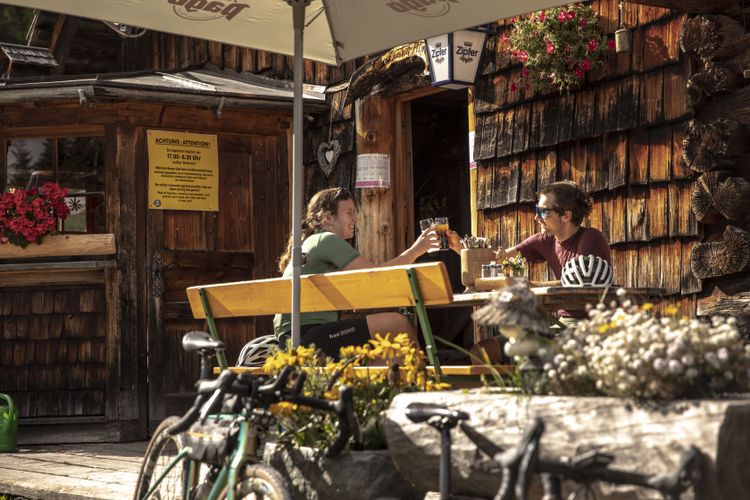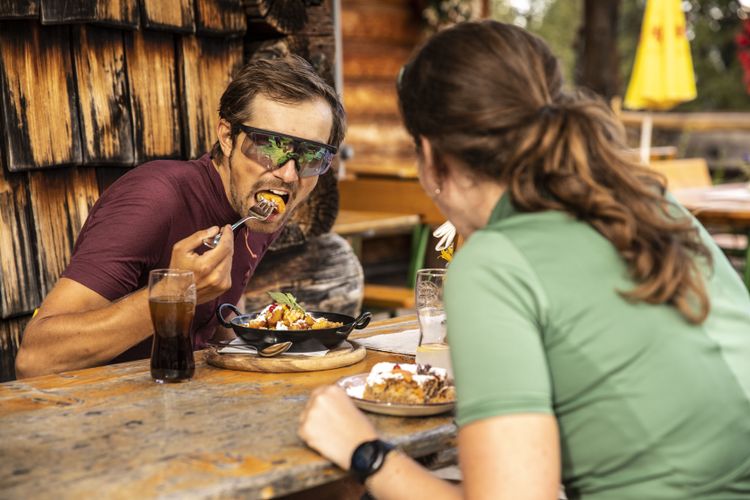 After you have refreshed yourself and recharged your batteries, we can now relax and descend the forest road and come out on the asphalt road in the direction of Gosau. From here we can quickly return to Gosau via the road without any detours.