If you don't know Allan we definitely think you should. Once you start a conversation with him you will simply not get out of it anymore. The "Unicorn" as he is called by the community describes himself as a chatty man. I got to experience this first hand, as I feel I have learned A LOT about Allan's life during our short chats during this year's Silk Road Mountain race. Why do we think you need to learn about him? Allan is one of the only openly gay male athletes in competitive bikepacking world. (Please speak up if you are reading this and we missed you as another role model!) He also started the brand Gay's Okay cycling from and for LGBTQ cyclists. The interview with Allan lasted a whole evening and could have easily lasted even longer. Allan is easily one of the most charming and funniest characters you can find in the world of cycling. We hope you enjoy the interview as much as we did.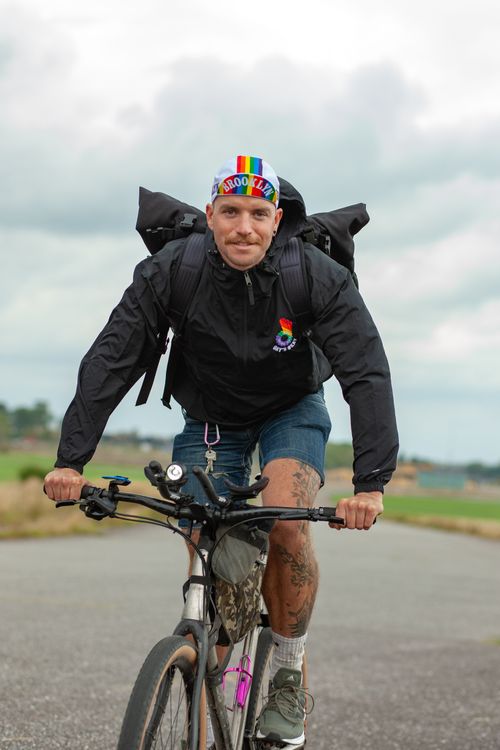 Who is Allan Shaw? What are you doing in your life?
Who is Allan? That sure is a good question. I would say I'm a cyclist, a bike messenger, a photographer and definitely a traveller. In fact I've been doing this for over 10 years. I currently live in Mexico City with my partner and I'm the founder of Gay's OK Cycling. Oh, and I'm still remotely involved with a bike messenger company in Copenhagen.
I really think bike messengers are way more progressive compared to the rest of the cycling world
Most people might know you as a bike messenger. How did you get into that?
Well, I guess I always rode a bike. I grew up in a small Scottish village and that's how we got around. I got my first fix of the bike messenger culture in Glasgow. I was a photographer and into all things lifestyle so of course bike messengers drew my attention. And then I got my work visa for Canada and as soon as I arrived I picked up a job and earned my rent by being a bike messenger. And that was it: I was finally paid for riding bikes. YAY! On the other hand photography became a thing I only did for fun.
After my Visa ran out I did a bike tour to Mexico and guess what? I became a bike messenger in Mexico City.
Until now I have been a courier in 10 or 11 different cities.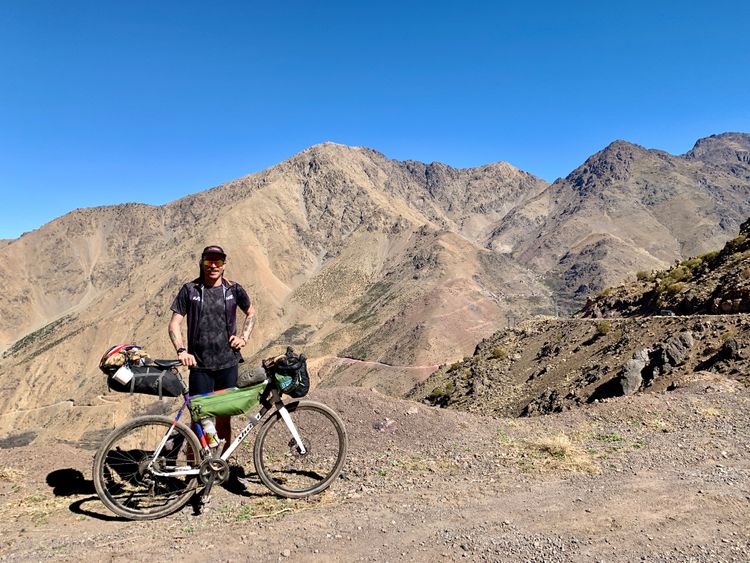 Why is it so special to be a bike messenger?
Bike messengers really are a worldwide community. It's a job where you experience your city from the constantly moving perspective of your bicycle. As a bike messenger you see and feel a city differently, I would say in a more intimate way. To me being a bike messenger is a portal to the world, as it allows me to be autonomous and independent. There's a true poetry to it.
It's a shame it doesn't pay more, but it's worth it. I don't think any of us do it for the money. Being a bike messenger you can be part of an international community that makes it easier to move around and by doing so you build more meaningful relationships with a diverse group of people. There's a great freedom to it. I really think bike messengers are way more progressive compared to the rest of the cycling world, as they are much closer to punk culture. A good example for this is that international bike messenger competitions don't use male and female as categories. Instead they use WTNB for Women, Trans and Non-Binary people, and "Open" for everyone else, allowing the most inclusive access to competition, while the rest of mainstream cycling is still debating female categories and equal prizing.
I don't think any of us do it for the money.
If I am not mistaken you won some kind of bike messenger WC. How rad is that! Tell us about it.
I randomly happened to be in Mexico City when the World championships were here in 2014. So I had a go, met the international community and fell in love with these rag-tag, party-hard and ride-hard events.
There are quite a few championships for qualifying on every continent. In 2017 I won the North American championships and I took 1st place Cargo bike in the World Championship, in 2018 I won the European Championships.
It really is a balance between being fast and smart. You need to be fast but not too fast to still think smart. Sometimes e.g. in Alley Cats you need to connect 10-15 checkpoints in the fastest way, or the rce is formatted like a work-simulation, so you have 3-4h in total to make as much money as possible through deliveries, where one delivery makes anywhere between $1-25. It's about how you hustle, just like the job itself. But to be honest I don't care so much about the competitions themselves or winning stuff, for me most important is the community around those events and the experience of travelling to different places to be part of it.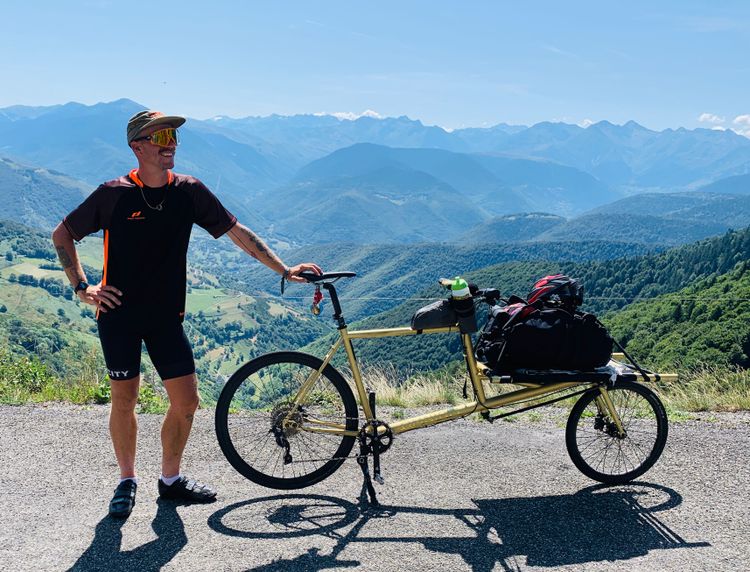 Recently we met as we raced (Silk Road Mountain Race) SRMR 2021 together. (And before in Morocco after AMR at a bar) Was this your first bikepacking event? How was it for you?
Yes totally! That was my first go at a race format bikepacking event. I have a lot of touring experience though and I always had ambitious goals for my cycling. Kind of like creating my own private mini races while being out on trips. Maybe also partially wanting to make the most of my journeys on limited timeframes.
But of course that meant I had a steep learning curve during the race. "Fake it until you make it". Haha.
I heard about the Silk Road Mountain race through the podcast in 2019 (Hello there Calamaro) and instantly wanted to have a go. In the end I had to wait 2 years for it to happen due to Covid-19, which makes it an even bigger accomplishment to finally attend and finish this race.
Bike messaging really helps you go through those events. You're used to cycling in horrific weather and constantly monitoring your surroundings, changing your priorities and being very aware of what's happening around you.
In general I think I am not very competitive, but the race really motivated and encouraged me to go to my limits.
I came for fun, adventure and to soak up the experience but I really found the competitive spirit out on the trails.
I remember pushing over Arabell Pass with you [Max] at night which gave us a huge gap over the rest of the people. That boosted my motivation.
I have to admit I went through some really tough moments but all through the race they quickly vanished in the beauty of it all! Obviously living in Mexico City definitely helped in terms of already being acclimated to the altitude. And the Dotwatching… Man, I didn't expect to get so into it! It really made it fun to push hard and I ended up checking the dots for my position whenever I had the chance and making up opportunities to catch up with riders ahead. Not even starting on the amazing community of dotwatchers!
I am happy to be an ambassador if necessary and am lucky to have very rarely felt excluded, if not always completely comfortable.
Let's talk about the Elephant in the room: How do you feel as an LGBTQ athlete in the world of bike packing and messengers?
I feel that bikepacking in many ways is ahead of the rest of cycling in it's attitudes towards LGBTQ athletes as well, just as bike messengers. However, this world, like the rest of sport, is still very much dominated by a straight-male culture. It is loaded with testosterone, hyper-masculinity and is very competitive. That surely is intimidating to all minority groups. Bikepacking by all means has come a long way and there's other riders doing groundbreaking work in representation such as the amazing Lael Wilcox or Emily Chapell. This proves not only that the desire to have this diversity in cycling is already there, but the athletes are already there, too if we choose to give that visibility to a more diverse group. Of course, we still have a long way to go.
Cycling by definition is one of the most accessible sports. For me there is no conflict in being an open and confident gay man on a bike. I am happy to be an ambassador if necessary and am lucky to have very rarely felt excluded, if not always completely comfortable.
We are more than happy to hear that! What is Gay's Okay, how did it come to life and why do we need it? Is it only for LGBTQ people?
It is all about visibility! Gay's Okay creates this fun, bold and positive visual element to it. The fun part is having this message clearly displayed across your forehead. Our caps are the most obvious option to transport our message. We are a leading brand for and by LGBTQ cyclists. It all started in my life as a bike messenger. I always thought: Where are the gay people?
During the World championship in 2015 in Melbourne the Women's bike messenger association came to life. (now the StarBMA, representing all non-CIS male bike messengers). I was inspired by these conversations and wanted to do something similar for LGBTQ people. Giving us a platform and encouraging them to be visible in the world of cycling. So I made a cap, communicated about it on instagram and asked: "Who wants to buy it?". I sold 100 caps in 2 days! I realised there was clearly a desire for this to exist, the space was already there to take up and it seemed like no one was doing it. And if no one was doing it I needed to do it.
More interestingly a large proportion of people buying it weren't LGBTQ. People really want to encourage diversity and are desperate to show their allyship. Really, it has been such an interesting journey. It makes people smile a lot. And while we start from a position that we can agree on, there is still lots of ignorances left. I hope these caps and Gay's Okay will spark conversation beyond that.
This is not about earning money, that's not the point. The reward is a bigger goal. Gay's Okay is about planting a seed for the future of the cycling world. Without being confrontational, it's positive, open and welcoming.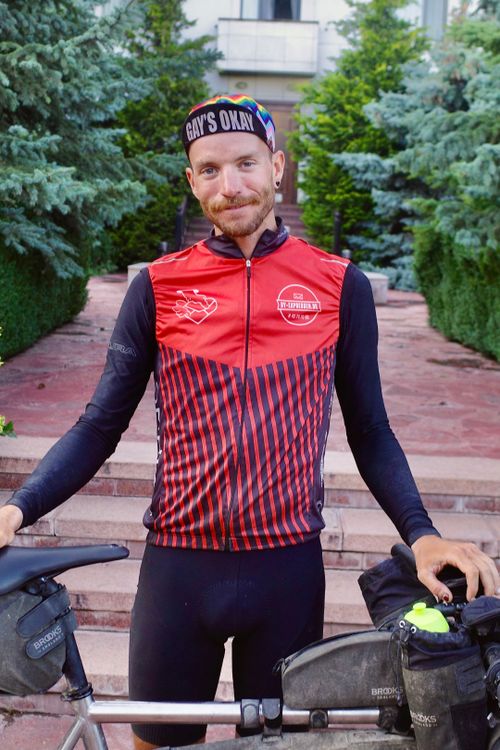 Interesting! What do heterosexual people get out of supporting LGBTQ and BIPOC athletes?
Diversity benefits all of us! The positive experience we all get from cycling should absolutely be open to all.
And this can be much harder if you're from a minority group. There are many visible and invisible barriers. Keeping it short: It's about lifting ourselves to a higher standard for our society.
Call out bullshit when you see it! Speak up!
How do we achieve equality in cycling? What can we all do?
There's not one thing we can do. There are many tactics deployed by events and organisations around the world to encourage diversity and promote positive diversity, with varying degrees of success. One example I really like is when big race sponsors offer to cover the registration cost for WTNB, LGBTQ and BIPOC participants. Actively encouraging those people to come and join! Prioritising the inclusion of these under-represented groups, and showing where their priorities lie as organisations. We should also encourage sponsoring and supporting more diverse groups of riders. Build better role models.
Many bicycle brands release products for pride month, it's almost become a fear of getting bad publicity if they don't. And don't get me wrong, it is helpful, it does do something, but it goes without saying that pride and allyship goes beyond one month a year, it should come from a place of authenticity and not obligation. Brands need to see the change that's already happening right now and make sure to provide products that represent all of their customers. Why not have a permanent pride collection?
But most of all there is one thing you can do:
Call out bullshit when you see it! Speak up!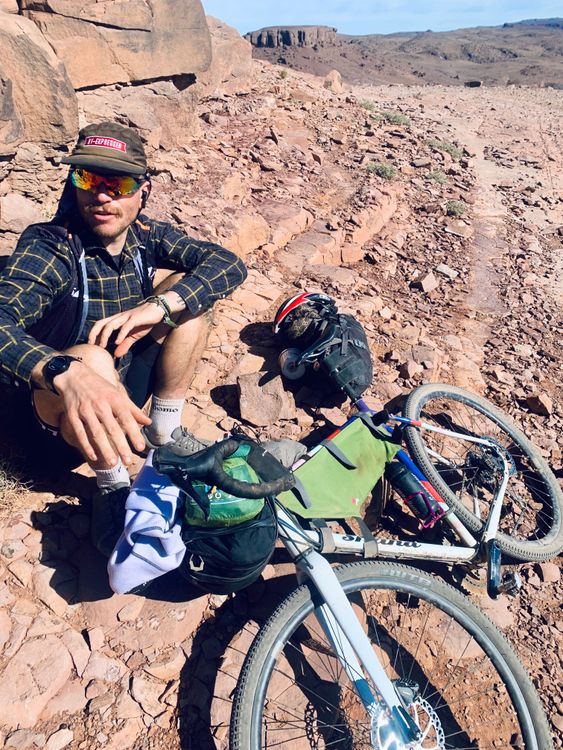 Thx so much! What are you up to? What's next for Allan, what's next for Gay's OK?
Oh wow, I have a few really fun rides planned for the next few months. I'm doing my own two volcano sprint here in Mexico, between two of the highest peaks in the country, both over 4000m. I'm planning a "Escape to the beach" ride. (That means riding for 850km and climbing 25000m, but still I will make sure to maximise time on the beach.)
Oh and of course I will return to Copenhagen in December to work like a dog. I might do the Atlas Mountain race in Morocco in February. Let's see. And then there's this Trans-volcanic tour planned here in Mexico with the highest peak being 4400m, staring from sea level in March. I have got sooo many things planned!
The brand also grew a lot and it's a really nice creative outlet for me. We gained lots of more followers and for next year my focus will be a full cycling kit. I am working with a local queer Mexican artist and a local producer for the production of this kit. Mexico City is a gorgeous and really pretty gay city and I feel the world needs to see this. My boyfriend and I love it here!
I am also working with Chrome Industries to create a permanent collection for pride instead of just for one month.
Allan Shaw was born in a small town in Scotland and lives in Mexico City, he has seen lots of this planet from his handlebars. Allan's favourite ride in Mexico? Check it out below. Who should we feature next as an athlete for empowering diversity in our community?
Photo credits:
Mads Madsen
Javier Silva
Allan Shaw
Silkroad Mountainrace