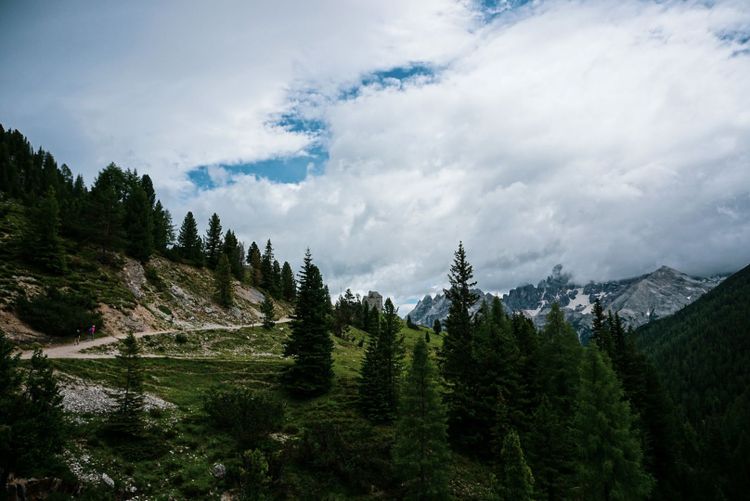 I really don't think I need to tell anyone that the Dolomites can cast a spell over you. No, I'm sure I don't. If you already know the Three Peaks or can't tell them apart from all the other peaks anyway, this little day tour is a pretty nice gravel bike route with lots of little and big ohs and ahhs.
Descrizione del percorso
You can preferably start at the Pragser Wildsee. On weekends, however, it is very busy here and without a little lie or a pre-booked ticket for the car park at the lake, you unfortunately can't get up there because the police have blocked the only access road. From here it's first on asphalt in the direction of Villabassa, past small villages to the first little highlight, Lake Dobbiaco. From here the fun and the great views of the Dolomites begin again. This is where the finest gravel paths begin. These old railway tracks were closed down during the First World War until 1964 and are now used as cycle paths. These gravel paths wind 65km from Dobbiaco to Calalzo with Cortina as a stopover. On these 65km there are actually still the original ten tunnels, some of which are illuminated. The next small highlight is Lake Dürren. We pass it and head straight into the mountain. Here a partly gravel, partly asphalt path leads up to the alpine hut Plätzwiese. At the top you have a breathtaking view and are at an altitude of approx. 2000m. The descent is not bad either, as it leads down to Schmieden on MTB trails. If the MTB trails are too rough for you, you also have the option of taking the road. Once you reach Schmieden, you go up another 250m to the Pragser Wildsee lake. During the trip, there are many options to stop for refill- supermarkets, public water stations and Restaurants.