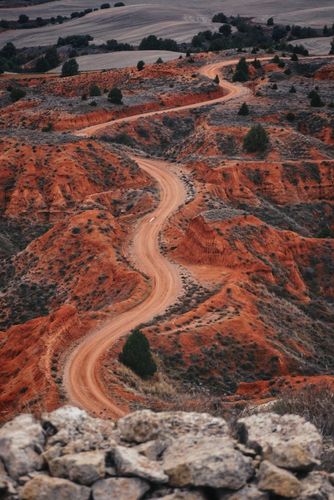 Spanish Lapland
There is a place in Spain with an area twice the size of Belgium, with a population density similar to Lapland or the Scottish Highlands, only 6,99 inhabitants/km². It is the Spanish Lapland.
This is how the Serranía Celtibérica is known, embracing territories belonging to 10 Spanish provinces (Teruel, Guadalajara, Cuenca, Soria, Zaragoza, Burgos, La Rioja, Segovia, Castellón and Valencia), and representing 13% of the total area of Spain.
The heart or "ground zero" of this territory are the Montes Universales. Includes territories of Sierra de Albarracín, in Teruel, Serranía de Cuenca, and Alto Tajo in Guadalajara, with an area similar to the island of Mallorca. Usually, there lives less than one person per each square kilometre (0,98 inhabit/km²). Zones with less than 10 inhabit/km² are considered "demographic deserts".