Don't we all love to look at custom builds, gear nerdery and discussing the cleanest setups? To discover new tech and high end hacks for athletes to get the last few watts for seemingly unhuman performances it is always worth to look at the biggest cycling race in the world: The Tour de France.
I know, i know you are looking for adventure off the roads, away from those elite old guys trying to preserve their power in the world of medieval cycling. But let's be honest: Don't we all look at the grand tours with our jaws dropping to the floor looking at Wout van Aert flying over Mont Ventoux two times to claim solo victory?!? (Sorry if I spoilered!) And you can not deny it! You are scanning every bike displayed for the latest tech that will be available for us mere mortals, for the custom finishes only available to the pros, we like to see so much!
Good news! Obiously we are proudly supported by wahoo Fitness! Our friends at wahoo are actually at the Tour de France following the race. I wondered: can we get some details on those flashy custom wahoos we see on the screens every day! You haven't noticed? Yellow Jersey, Polka Dot Jersey and Green Jersey all got custom ELMNT computers! And we got images for you to get some inspiration for your next custom clean bike cockpit!
Mark Cavendish
Must be the first to be mentioned here! Hats off for the comeback of the year. This man just equaled the long standing record of 34 Tour de France stage wins of Eddy Merckx! Being asked if he realized what he achieved he said he dreamt of winning one stage as a kid and he hopes the kids are inspired by him to go and ride a bike.
Mark is clearly one of the best and most outstanding athletes we have ever seen. As a cyclist and as well as a human. Guess we all shed a little tear seeing his interviews during this Grand Boucle.
Who would have deserved a custom green sprinters Jersey ELMNT Bolt more then Cav? Chapeau to the Manxman.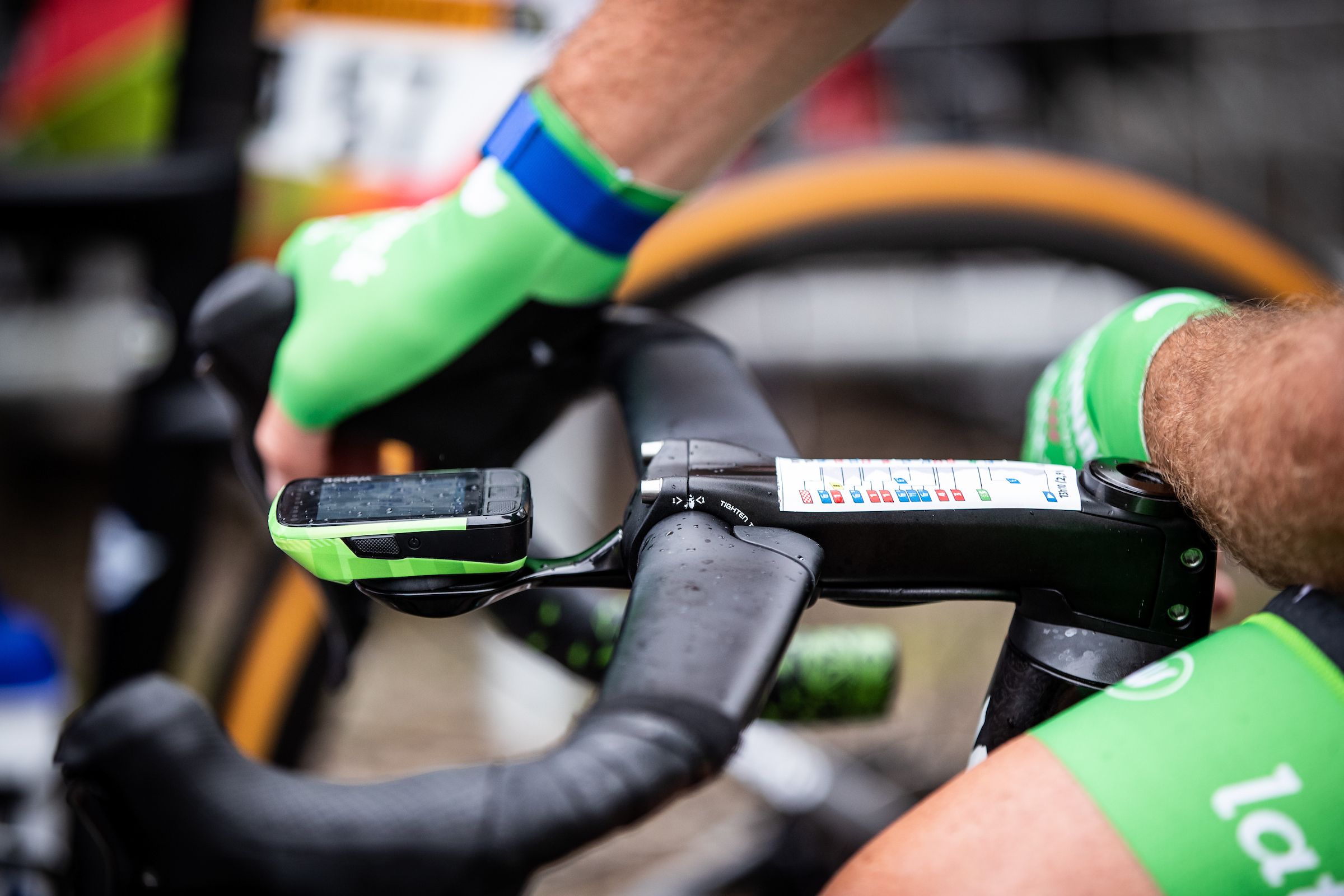 Nairo Quintana
The columbian is one of the biggest names in cycling. Still he is a force to reckon with on every climb. At the moment of writing this article he is still leading the climbers competition for the Polka Dot Jersey. Wahoo is honouring his performance with a custom Polka Dot ELMNT Roam! Interesting he didn't opt for the more lightweight ELMNT Bolt. 😜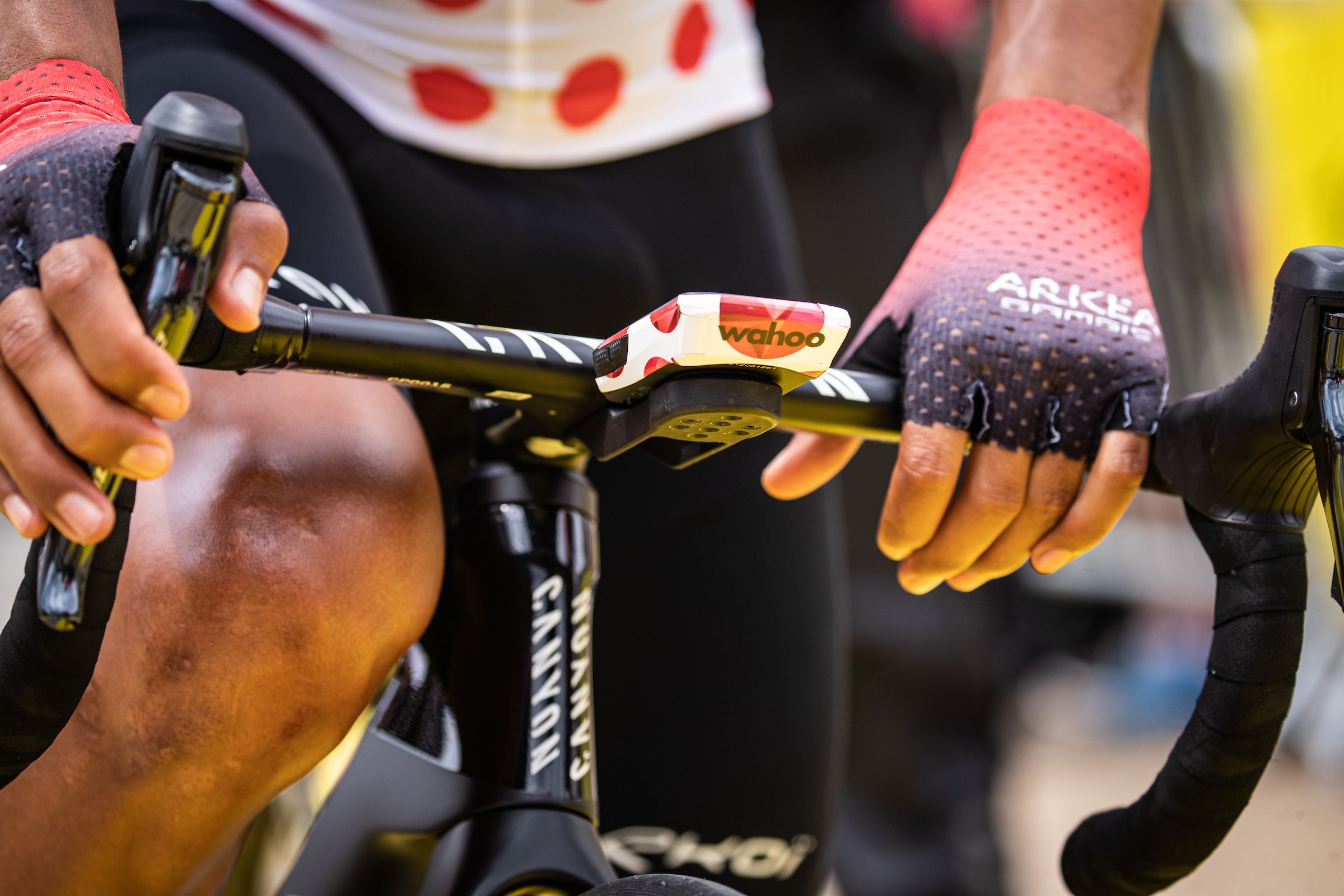 Anthony Perez
Not as spectacular as a name amongst those others around him here, but spotted with a nice custom ELMNT Roam with his name and the french flag on it! The Cofidis Teamrider is also sporting an impressively clean Vision cockpit! So aero bars are good for having a large cheat sheet.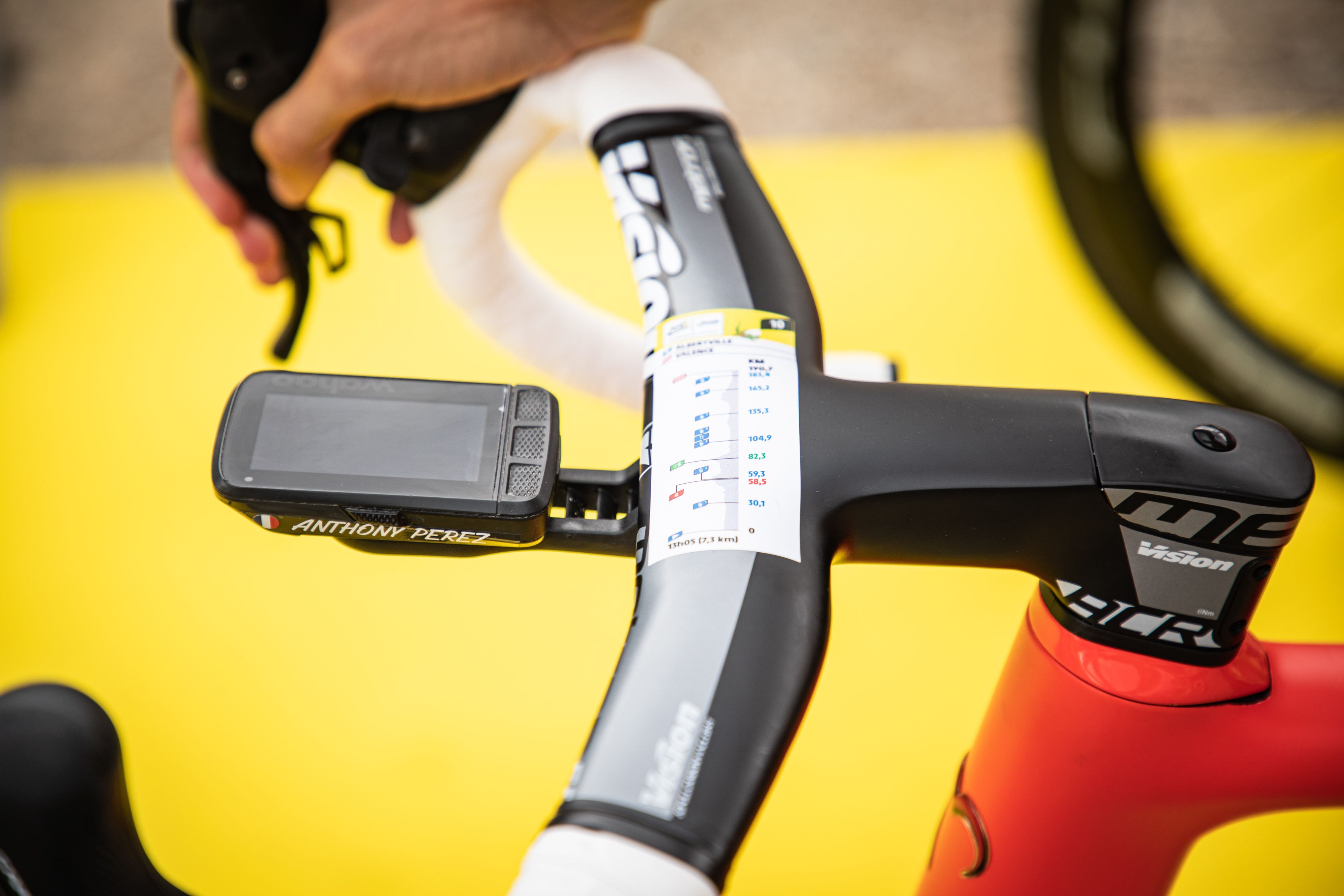 Mathieu van der Pool
Last but not least, the wonderkid of cycling! MvdP had us all burst into tears after claiming the yellow jersey after a crazy attack for bonification seconds and winning the stage the second time up the Mur de Bretagne. He claimed the yellow jersey his legendary grandfather Raymond "Poupou" Poulidor never conquered. And totally cracked in a heartbreaking interview telling us he thought about his grandfather all the way. He didn't stay long as he is focusing on the Tokyo Olympics to win the Mountainbikes competition, but he sure had us entertained and speechless every single stage. No close up shot of his cockpit though, I guess no one dared to come too close to the dutch wonderkid!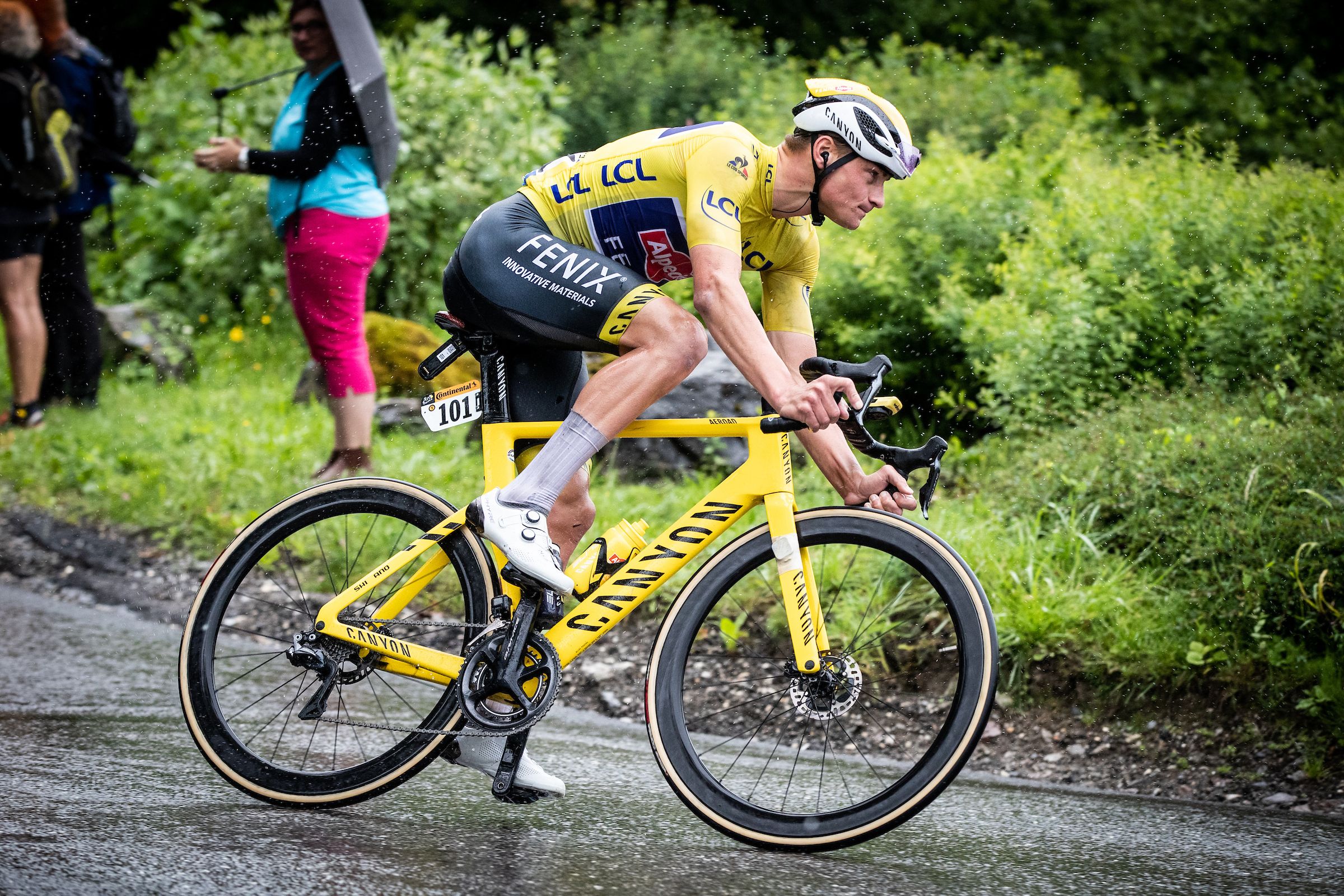 What's left to say? Do you like those custom details? Should wahoo even release those covers for sale? What other nuances of gear nerdery do we have to satisfy? Let us know and we will try our best to do some proper research!
Thx to wahoo Fitness for providing the pictures. All credits go to Léon van Bon! Great work, amazing shots! Short research showed he is a retired pro cyclist and now a photographer. Find all of his pictures in the gallery!