What an amazing experience! But let's start from the beginning.
After the Transiberica Badlands teaser got released last year, I was really hyped to do it myself. Said and done. I honestly wasn't expecting too much, because training since the Three Peaks Bike Race has not been good, as I still had to be careful with my knees. (I injured them during the race which was part of the reason I had to scratch.) Nevertheless I knew it would be hard, challenging and the perfect opportunity to test my limits.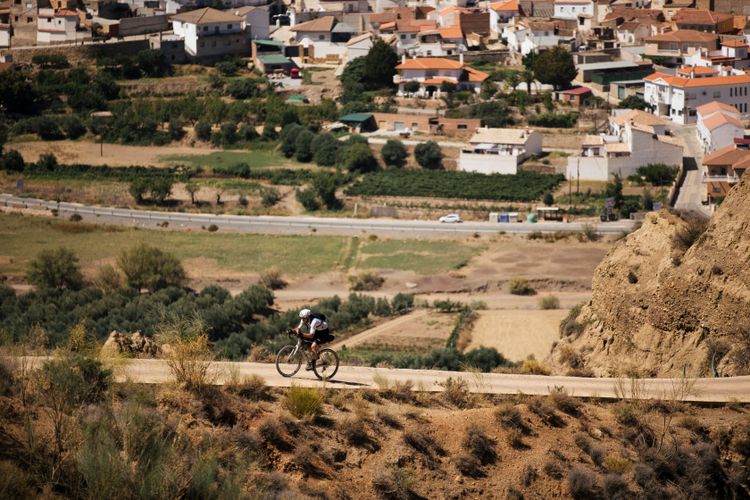 Transiberica Badlands - Day 1
As promised the start was fast and hard, although I myself did take it really easy and cruised the first hours. Mainly because I wasn't feeling strong. As hours went by the temperature began to rise and I really started to feel the heat. Pretty soon I was just trying to ride as slow as necessary to not overheat, but at the same time fast enough to reach the next water refill point soon. As I entered the first big village I saw a small café where some riders rested, I stocked my supplies up and had spaghetti. As the sun went down temperatures got more enjoyable. Around 9pm I met Sofiane Sehili for Pizza and Fanta, I did enjoy talking to someone with that much experience. First we both wanted to sleep somewhere but haven't found something, so we kept going. Around midnight I just got too tired and laid down for 40min. When I got going again I met Victor Jovet and we rode some parts together till Gor at km 273, where both of us laid down. I slept again for nearly 2hours.
Transiberica Badlands - Day 2
At 5 am I felt better and ready to tackle one of the most remote parts of the route - 120km without resupply options. Thank god it had only 28 degrees. At the next village I had some Bocadillo and Fanta with Alistair Brownlee. Due to his bad luck with punctures we met a lot a long the route and always had a good chat. Thanks mate! The next part was the Tabernas Desert, really remote,** a lot of hike a bike and incredibly hot**. One time my Wahoo said 46 degrees. I needed around 5 litres of fluid in just 3 hours.
From there on it got a little bit easier and the route took us towards the sea. Until I made it there it was evening. I did a final big resupply at a bigger city.
Honestly this 50km to the beach were the only part were the gravel was kind of enjoyable. Short before reaching the sea the first time Alistair caught up again and we had a nice chat again. At around 11pm I laid down for 40min at the beach mainly because I had to recharge my main light.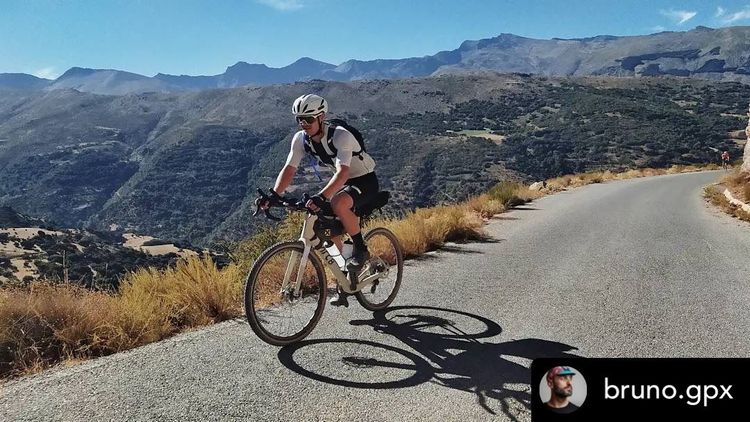 Transiberica Badlands - Day 3
From there on I started to struggle and feel the fatigue. As the daylight came it got better and I already was on the last hard stretch. Till around 80km before the finish everything went good. Although I did drink and eat properly I slowly started to get confused. Struggled to stay focused and to follow the route. Like a switch turned in my brain I couldn't remember that i actually was in a race. It got really bad as my GPS track had an error and the route seemed to take me over a trekking path. I tried to find it again and ended up off-track on an absolutely unrideable singletrack down a valley. I was actually thinking I already had been to the finish and didn't even know were I started that day. But luckily my imaginary switch turned on again and I was able to orient myself - well kind of. I made it back to where I left the track and finally reached the finish line with only about 4 hour of detour.
But man the finisher beer and the nice welcome of the Transibérica Crew was a dream.
All in all it was an amazing adventure and journey. learnt again a lot and I am hyped for more!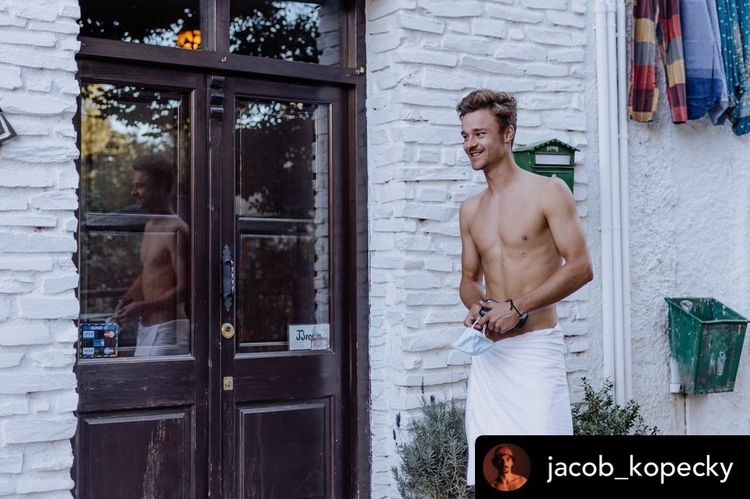 Jan Koller reached the finish line of the Transiberica Badlands 2021 after 62 hours and 20 minutes covering 748km and 16000m of climbing. In a field of some of the best athletes in ultra distance cycling and with a high amount of ex-pros in the field finishing in 9th place in his rookie season proves once more that we can expect a lot of exciting race performances in the future from this young Austrian talent!
Jan is proudly supported by Bicycle Workshop, komoot and Albion Cycling.
Pictures by:
Juanan Barros
Jakub Kopecký
Bruno Ferraro
Transibérica Ultracycling