Well, what can I say? Probably I will never learn. I participated 4 times in this race and it's fair to say that the Salzkammergut Trophy Mountainbike Marathon has been one of the races that paved my way to become an ultra endurance athlete. It is clearly one of the hardest one day Mountainbike Events you can find. I would argue the hardest in Europe. With 204,6km and 7044m of climbing it is a LONG day in the saddle. And it is not smooth gravel, no you will be bouncing over baby head sized rocks, small rooty single trails and the steepest, technical climbs the organisers could find.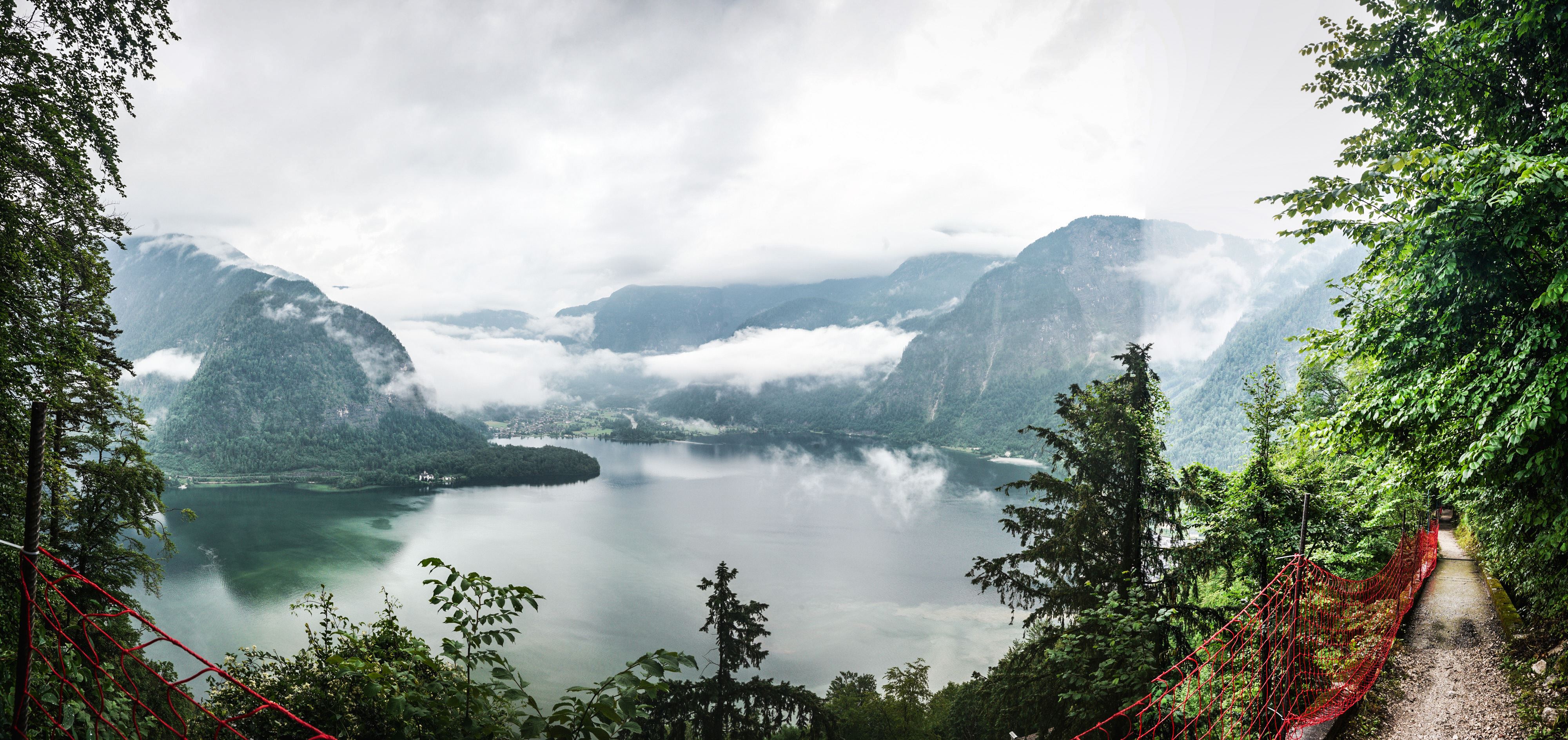 We have history - for a good reason
Returning to the start line of an event that most people consider a once in a lifetime achievement is surely raising heads, doing it 4 times in a row is only having people shake heads. This kind of crazy is just the stuff I love! And it's not your ordinary local bike race. Organization here is always on point. Everything is close to perfection. You will never get lost from the point of registration, over to bike check and of course not on the track.
In fact the event is defined by the best volunteers on this planet. Every village on course is dedicating one weekend of the year to making this the best cycling event on the Austrian calendar. You will receive bananas and drinks from the side of the road, see people drumming and screaming at you to push harder. They are making this a party, an atmosphere like you are participating in the Tour de France.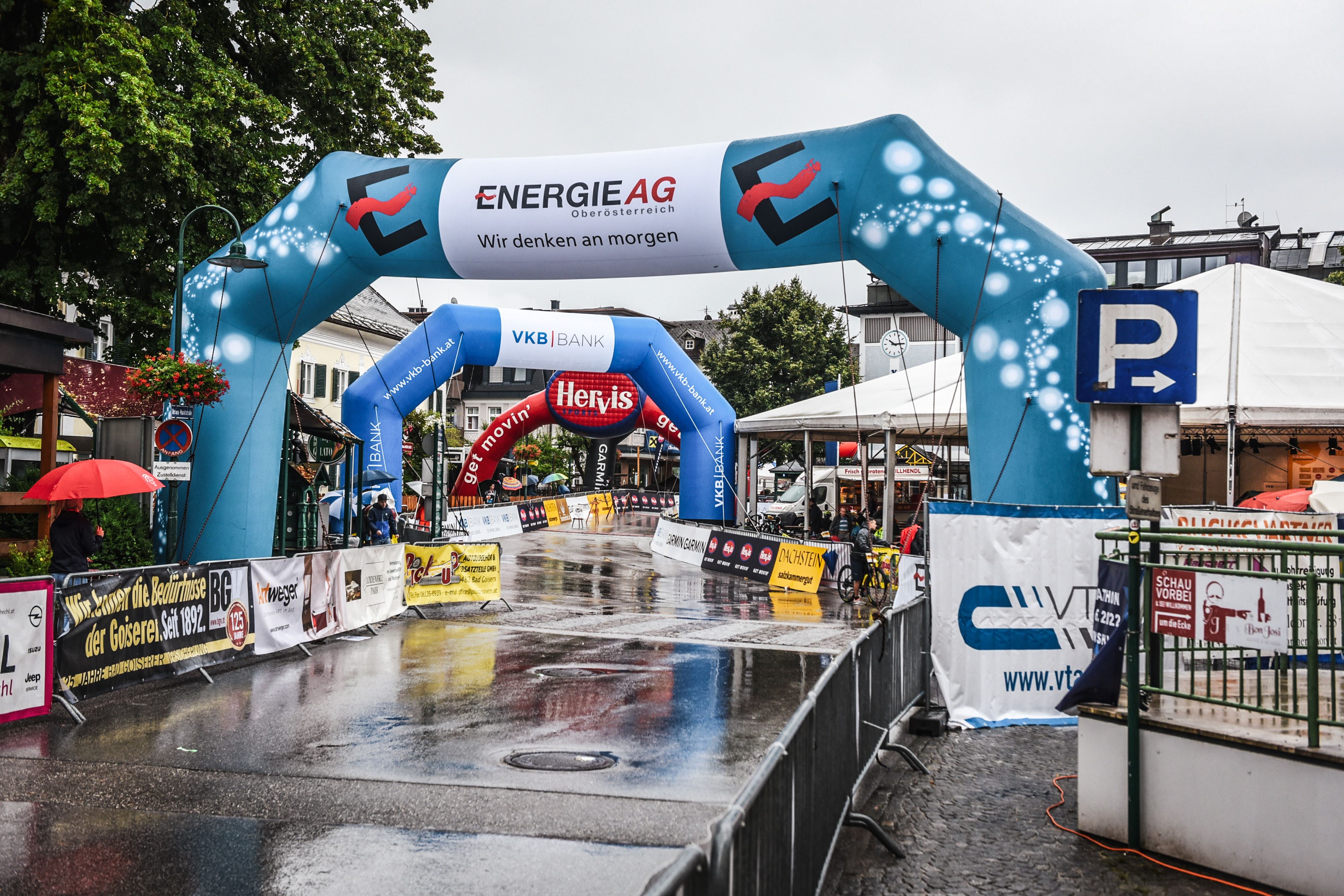 The Stockholm Syndrome
At some point I got lucky and met the organisers, suddenly you realise how much time and effort they put into this event, their baby! Since then I am returning every year and will probably continue to do so for years to come. And that despite some little details in the history i have with this race, that make me question my sanity:
Nearly every year, like clockwork the heavens open and pouring rain turns the track into a mudfest that makes it even harder to ride. Believe me, one year we had light snowfall at the highest point of the race, leading to the guy in second place peeing on his hands to be able to descend.
The first year I finished the long distance I caught a stomach bug that turned out to be coli bacteria, which pinned me down one whole month. I haven't ridden a single edition without rain or grim weather.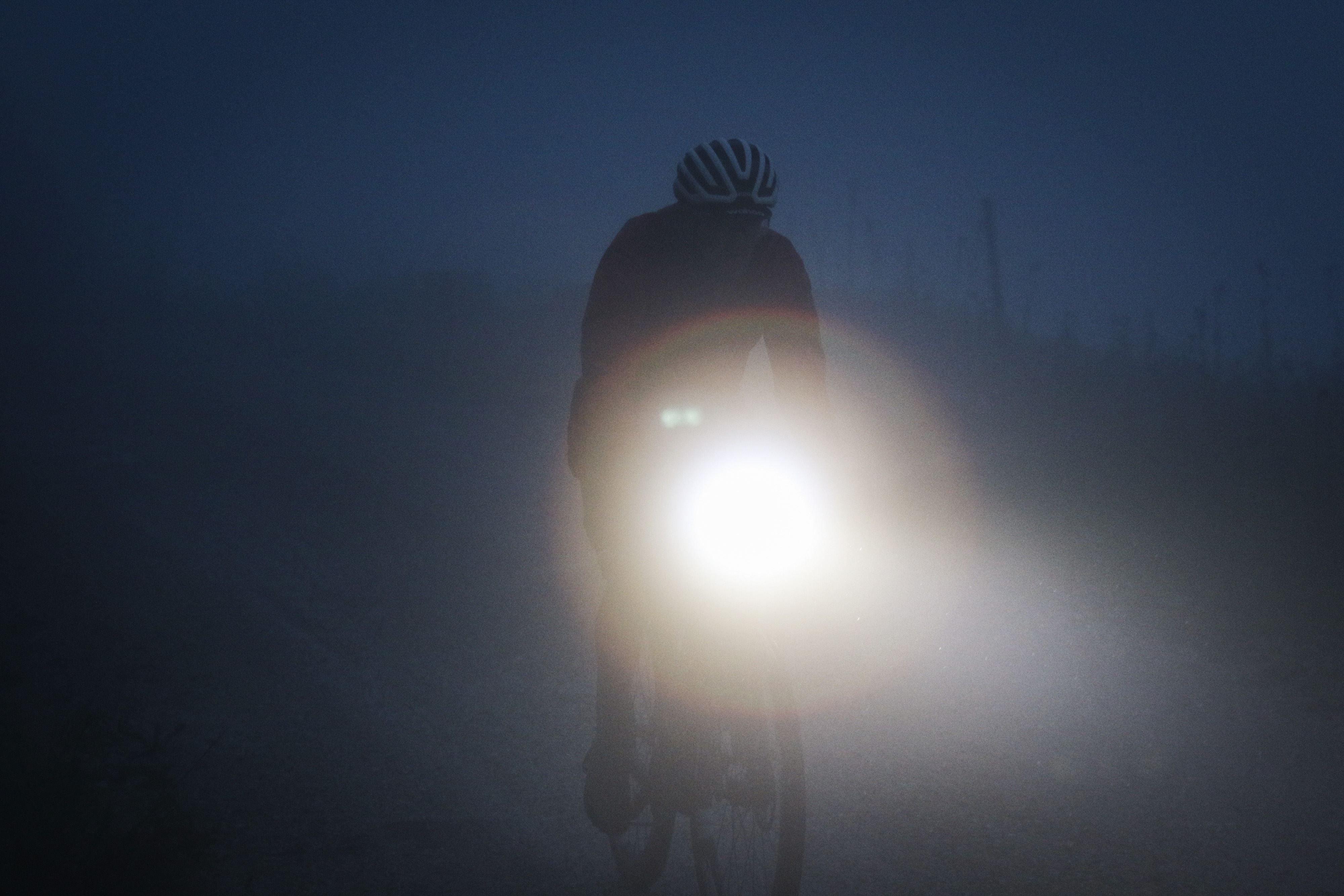 Anything else to make it harder than usual?
Getting towards the start line at 5am we already knew we were preparing for another year of permanent downpour for the whole duration of the race. Plus: The second year in a row I started with a gravelbike. Well not a normal gravelbike, let's say a monster gravelbike with large 29" tires and a rather large flared handlebar. (You can read about my Bombtrack Hook EXT-C here >>) But still: Is it doable on a gravelbike? Yes. Would I ever recommend anyone to ride this race on a gravelbike? Hell, no!
So why did I do it? I was preparing for the Silkroad Mountain Race. As I don't own a Mountainbike I just took what I had. And if it needs to endure Kyrgyzstan, it needs cope with every race you can possibly throw at it,
Sometimes actually leads to very funny looks or people asking me if I entered the wrong race. "You know there is a gravel race?" True, but not my distance, too short. Apparently I was doing better than i expected from myself. I didn't go very hard on my body just keeping a nice zone 3-4 effort, as I knew I had the hardest race on the planet just 4 weeks ahead.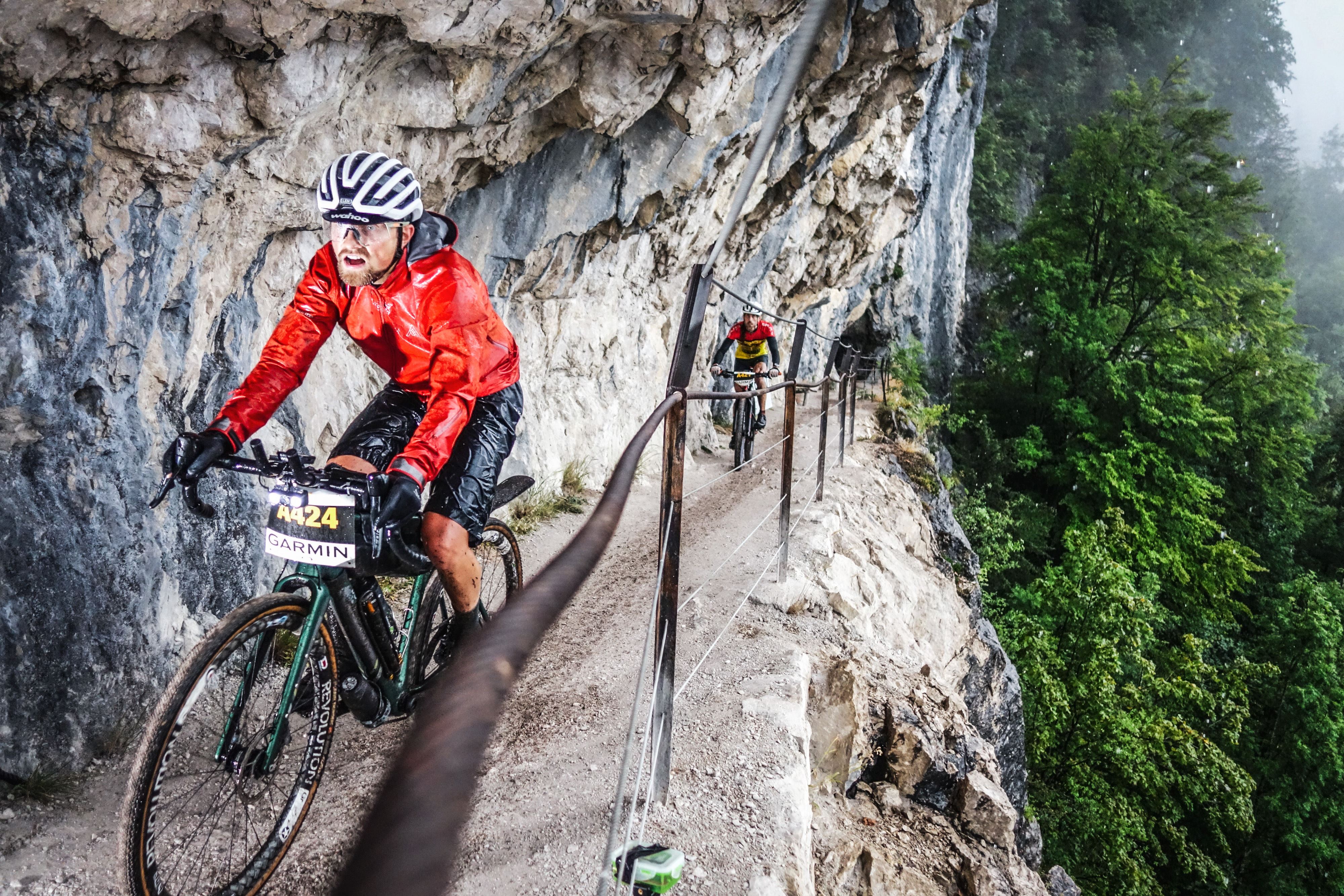 But of course, when you realise there is not many guys ahead of you, you speed up. What if I could take home a top 50 result on a gravelbike? Holy… Go, go, go!
There is only one small problem with that plan. Every climb you overtake 4-5 Mountainbikers, while on every descend you loose those same positions. And while they fly down the gnarly trails and recover you get shaken to bits and grow more tired after every single bump that shakes your bones.
Also Mountainbikers often treat you as an obstacle even in light and easy gravel descends, where you might even be faster than them. That can be dangerous. And BAM it happened, a fellow racer cut inside in front of me entering a lefthand corner way too fast. He underestimated me, and came in too hot. He crashed, leaving me with a choice of going straight into the ditch or tumbling over him. I chose the ditch and nearly made it to a stop, but finally my front wheel slipped on loose rocks and i was lying on my side.
I jumped up checking my bike, while hastily asking the Czech rider if he was ok. "Yes, all good!" - Great, catch you later! I was determined to make up for the lost time angry on myself for not being more cautious. Then I had to use my rear brake. And I couldn't. Massive pain stormed from my right hand all the way up to my brain. Naturally I thought it would get better if i continue to ride and get over the first shock. But long story short it got worse. At some point I had to rest my arm on the handlebar trying to avoid any bumps on my hand. And finally I saw an ambulance.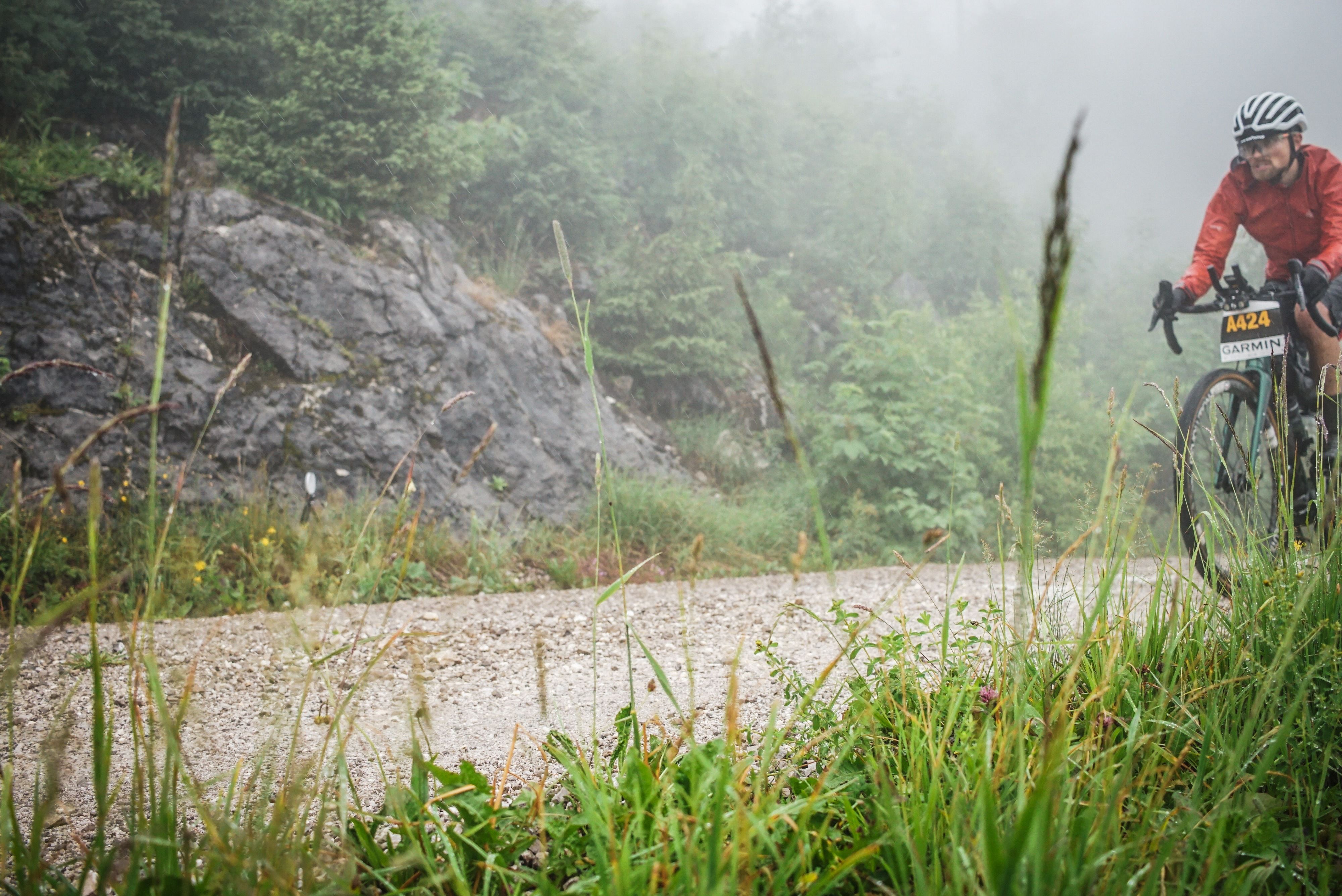 Give me a second
It was pouring rain, so naturally the two medics were sitting inside the car scrolling, their phones. I knocked and asked if we can stabilise the thumb a bit in order to be able to continue. They jumped out of the car and helped me get rid of my tight rain gloves. Ouch. The bone of my thumb was sticking out way visible, screaming for me to stop. Now I had a bit of panic. "I am flying to Kyrgyzstan in 3 weeks." One of the young medics storms out of the ambulance. "Give me a second." She didn't expect what they would find under the glove. Me neither.
It was a long journey from the top of the mountain to the hospital and it was bumpy. And now i felt ever single one of those bumps. But my thoughts were with the bike parked in the middle of nowhere which they promised me would be picked up and brought to the finish. Well and of course I was worried about my Kyrgyzstan journey. "No way that I'm not flying to Kyrgyzstan."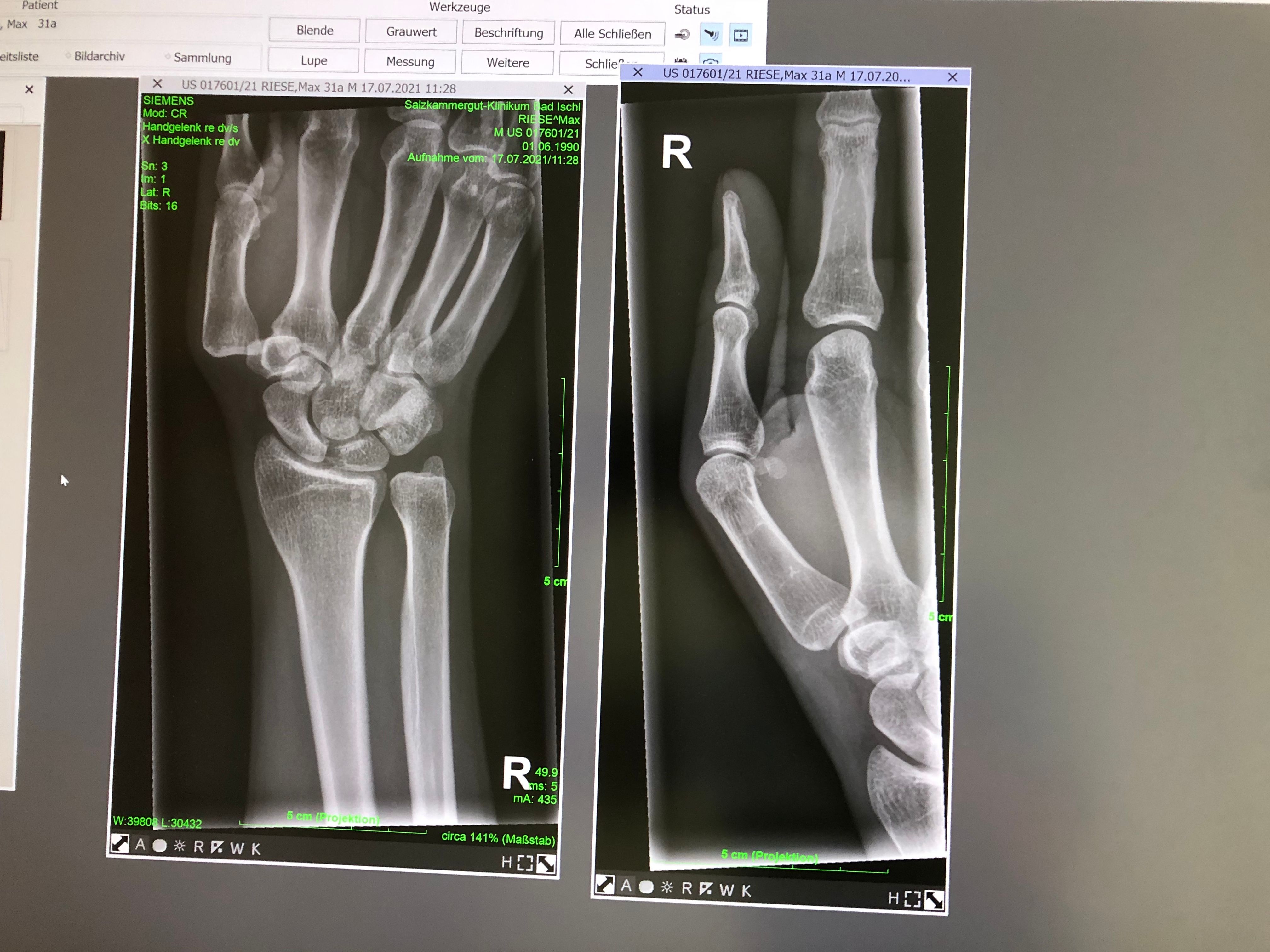 Negotiating with the doctors
In a small country side hospital things work different. And once a year they get a lot of Mountainbikers with interesting injuries. Well, you can guess they are happy. But they went quick and efficient. After the X-Ray it was clear: No broken bones, just a dislocated thumb, YES! I was so happy until the doctor told me I had to wear a cast for 6 weeks. "No! I only have 3 weeks then I'm flying for my next race to Kyrgyzstan." He looked at me in disbelieve. "Who do you think you are? Your body needs time to heal, like everyone elses body." Fair point. Still I begged for finding a solution here. Finally he passed me to a specialist in Salzburg who had one thing to say: "You want to become the Worldchampion of something? I guess then you have to do it." Not really interested in the whole story, but giving me a way out of this nightmare, he proposed 3 weeks of cast and from there on wearing an orthosis. Lucky me.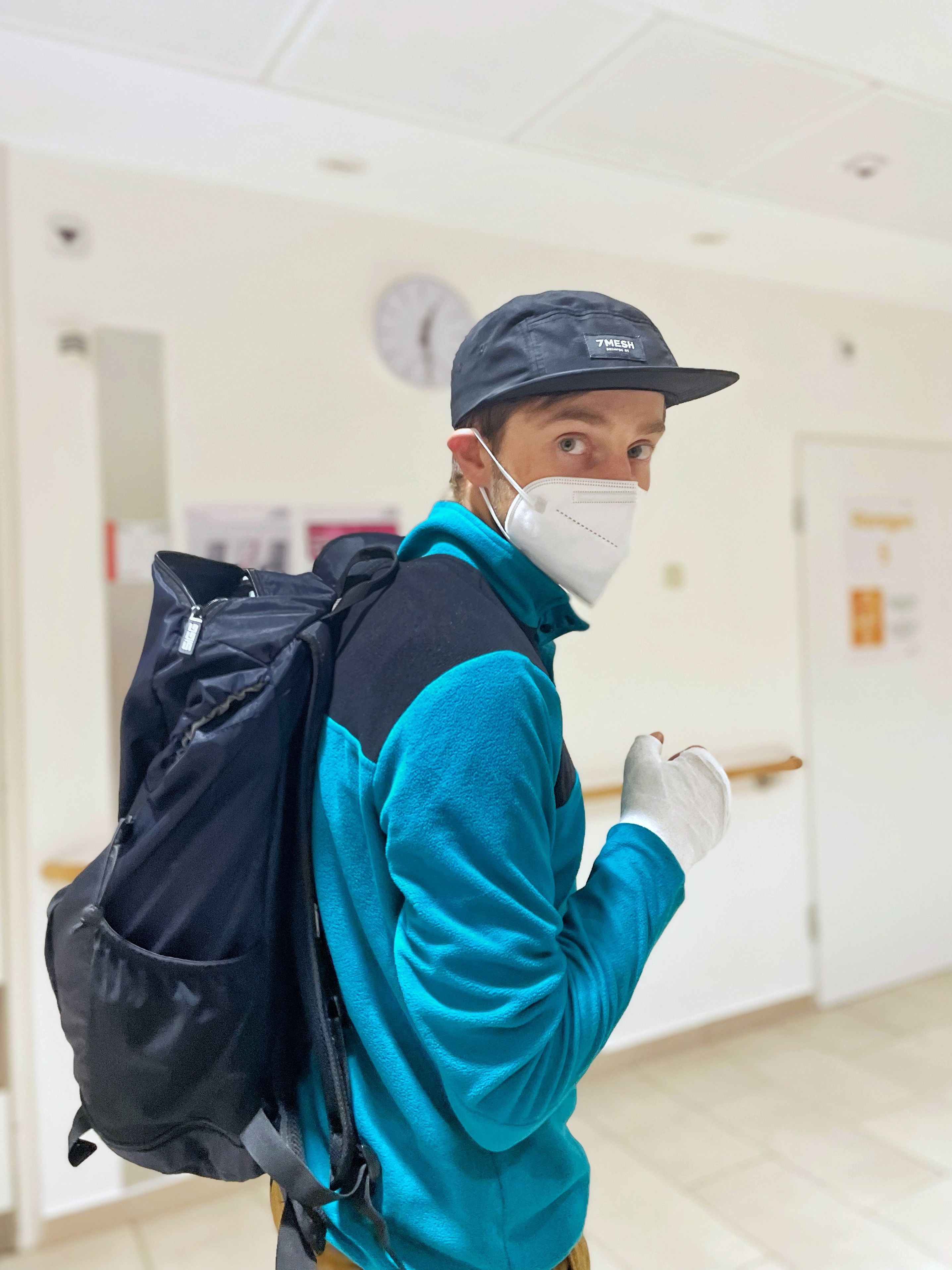 Only a few days later I met the organisers for a beer. Will i go again? Can't help it. I'm sure I will! (Hopefully in sunny weather.)
You should too! You can choose between 8 different distances and competitions from beginner to extreme race and from Mountainbike to Gravel. The race is relatively inexpensive and in one of the most beautiful areas on the planet for cycling. (Ok, please note I am biased. 😜)
P.S.: Yes, that means I am already working on my stories around the Silkroad Mountain Race. Be Prepared. 😉
Photo Credits
Salzkammergut Trophy
Sportograf