A lot of you will know Orbit360. During the pandemic in 2020 the Orbit gravel series suddenly gave us a reason to train and ride long and fast again. A challenge against others. But not physically. Just riding against the clock as fast as you can on a given course and then uploading your time on komoot. Exactly what the starving gravel and ultra community was hungry for locked into their apartments.
Last year the head behind Orbit360, Raphael Albrecht came up with something new. The Orbit Gravity Bike Festival. But it's not what you think. Not a gravel camp where you get a few GPX tracks and a spot for your tent to then buy beer for 5€ per cup and you need to donate one of your kidneys to pay the registration. No, if you know Raphael really closely you might know his alter ego "Techno Rapha". He loves club culture. He loves techno, parties and festivals. Well and of course he likes bikes, gravel and all that stuff. So why not combine it?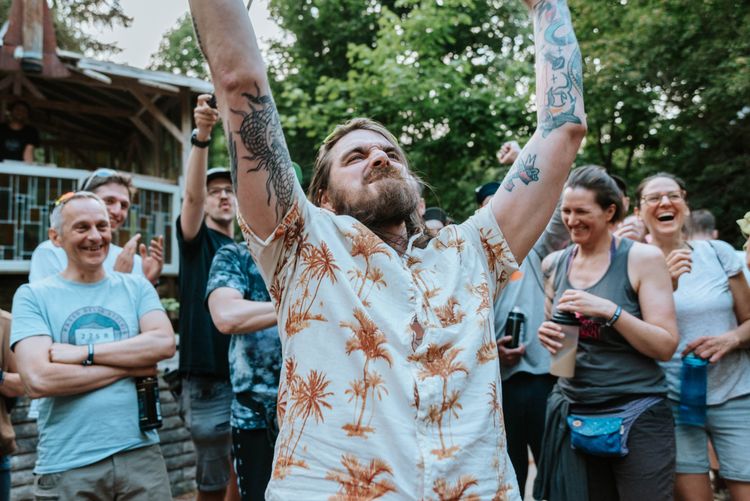 The perfect combination of festival and gravel camp?
Raphael had the idea to combine his two passions and as you guessed it: You will find a lot of people from the ultra distance and bikepacking scene, a lot of gravel bikers and orbiters and of course some cheesy hipster Berlin party people. (Not that the other groups are not to be classified as cheesy hipsters as well!)
Partying at night, going for a ride in the morning? Uff, that sounds like a tough schedule. And believe me it was. BUT! It was fabulous. It was the perfect mix between getting lost on the dancefloor, having some chill in between activities and actually then going for a ride! The crowd? The best of all the different groups you can attract. I genuinely can say there was not a single person I had an argument with or of which I thought: "Why are you here?"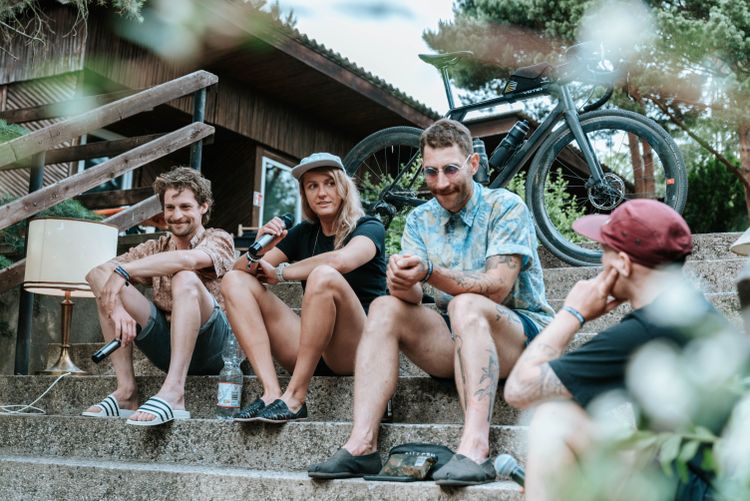 The "Festival Part"
The activities were quite interesting, too. Ranging from talks about mental health, over flow yoga sessions over to things I still don't know what they really are, like "neural tremors". (Some kind of exercise to provoke some tremors in your muscles close to dancing. I think.)
The DJ sets were great. Naturally most from the berlin area with a background of house, deep house and techno. If you expect a giant lineup with DJs you know by name, unless you regularly attend the Berlin club scene this is not your place. Maybe there is some room for improvement here once the festival grows. Of course the Orbit crew cannot contend with the big festivals around, but I don't think it is their goal!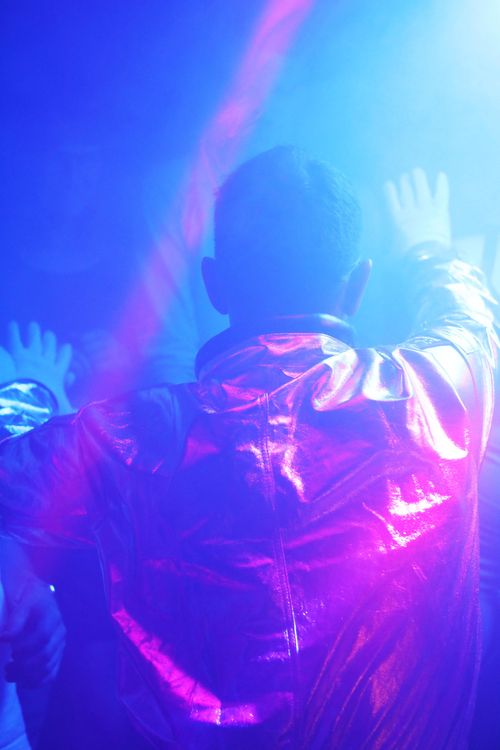 Small dance floors, good independent music sets and a relaxed crowd around (at this moment) makes this kind of a familiar experience. If you want to go dance until you sweat out all the water in the "Dampfkabine" (Steam Cabin). If you feel like sitting around a campfire, sit outside and have a nice chat with some like minded people outside.
The highlight in my mind? The joined set of Jonas Fischer and organizer Raphael Albrecht. Paired with an incredible dance performance of Phil "Ballern" Sacher in a silver shining space suit was THE SHIT. Just so good dancing to the set of friends with a cool crowd and after a period of being locked in and restricted having a good time dancing!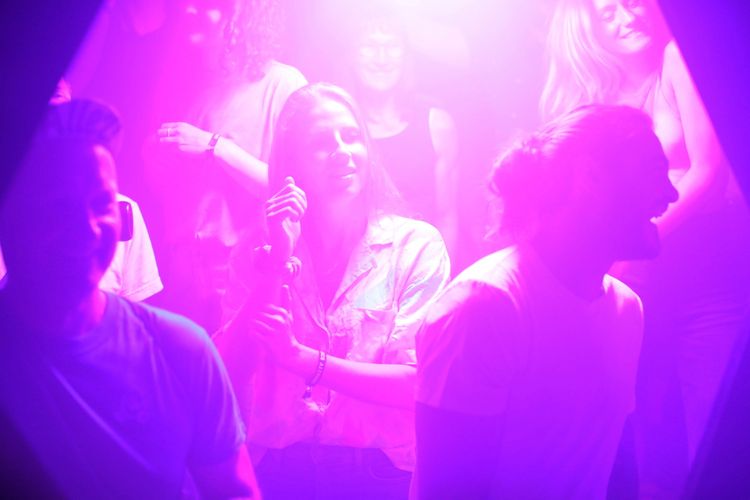 This year's location had some amazing lakes around as well. Paired with great weather this made some great "recovery" sessions at the lake with music and a great crowd!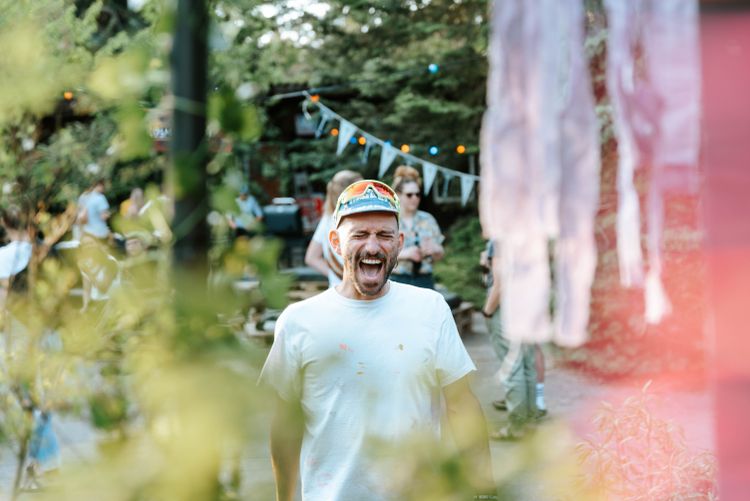 And the bike part?
The Festival also started the Orbit season! So on Saturday we lined up for a mass start Ortbit360 Schlaubetal Race. For me it was actually the first mass start race in years and it took quite a while to get used to riding in a group again. Jonas Fischer said he wanted to "play the asshole" right from the beginning. Ok, so we did. Sprinting off the finish and attacking at any possible spots. After a few kilometers there were about 8 riders at the front left, after about 40km we were 3. Jonas, Phil aka Ballern and me. Bam!
We worked together until Jonas exploded with 40km to go. Phil and I rode to the finish together having so much fun riding fast. Fun fact? We didn't set the fastest time!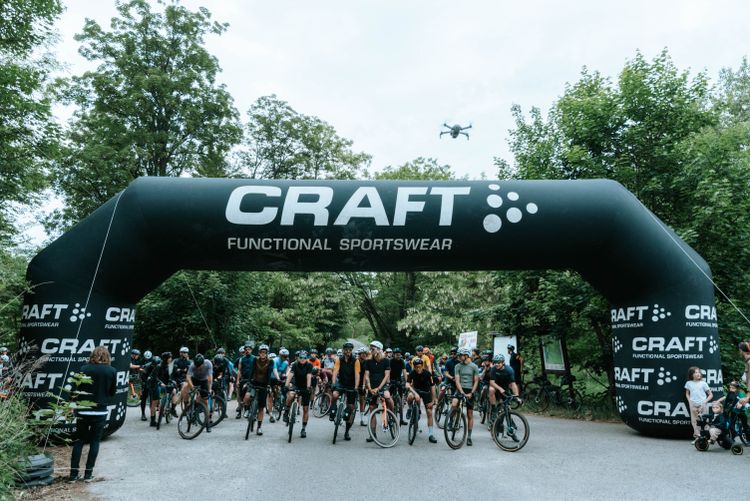 Torben Haushahn started later than us but apparently rode an overall quicker time than us. The moment we were working alone upfront we must have taken so much speed out, he was able to make up the time on us. Chapeu! What a ride!!!
The day after the Komoot Scavenger Hunt was on. Of course, tired legs all around everyone trying to plan a route that was short and without all of the technical singletrack we had for the Orbit race. Connecting the checkpoints in a smart way and solving little games together was fun though.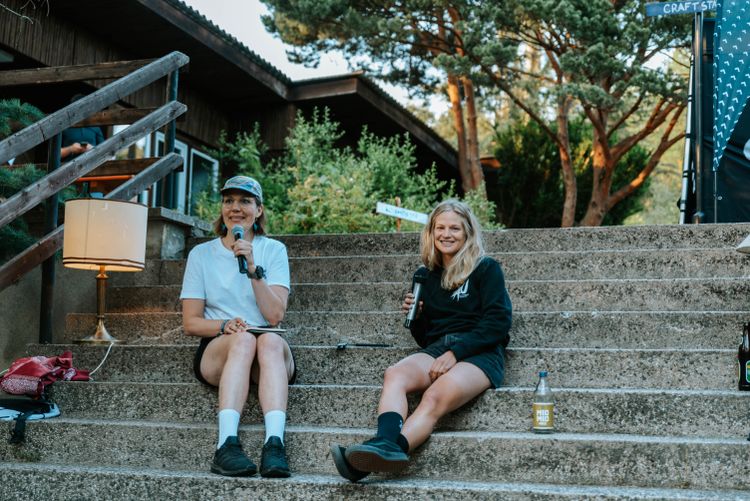 I personally finally had the chance to ride together with Johanna Jahnke. I was on her podcast, we talked and had seen each other before at events, however it was really good and fun to ride bikes together and have a casual chat. (We continued that later on the campfire.) The games were fun and because of the self planned routes you will meet a lot of people. Sometimes even coming the opposite way. As a reward for doing the challenges fast you actually had a lot of prices from Sponsors to win. Not too shabby!
To be honest on the last day I was too tired for a community ride but even with some rain enough brave riders took off to discover more of the Brandenburg landscapes around.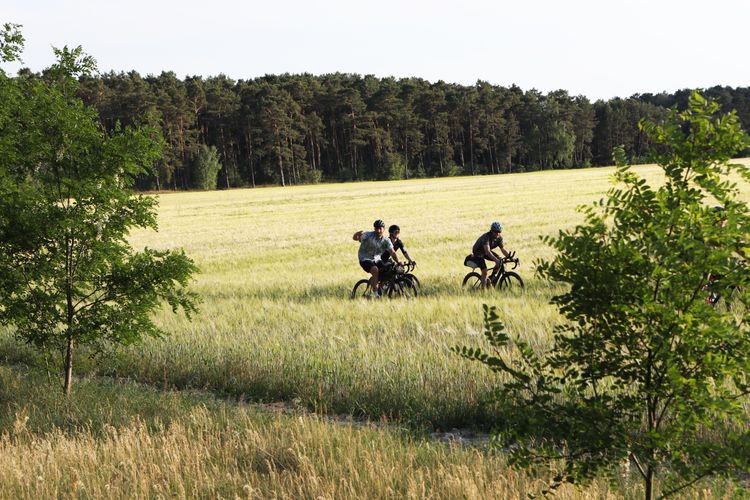 Oh and before I forget: Mini bike challenges and games brought a lot of fun! "Foot Down" where you need to stay upright standing on your bike the longest and the "Slow Down" challenges really cheered up the crowds. In my opinion there should be way more of those and maybe even some setup courses and playgrounds so people can have mini bike games around the clock!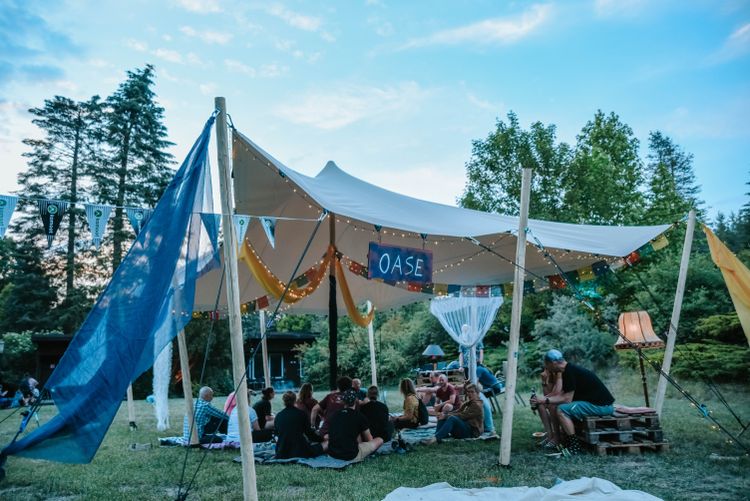 Selling a kidney for food and drinks?
No, definitely not. A beer was around 3€ which I consider very reasonable compared to Salzburg Bar prices and food ranges between 3 and 6€. There is no meat as an option and vegetarian as well as vegan diets have heaps of options here. Even if you are not vegetarian or vegan there is nothing to be missed here! Great food, good portions for a good price.
The drinks range from lemonades over beers to long drinks. I couldn't really see anything missing here!
And hey: You will need to spend a bit on a festival. At least you are there to have a good time. ;)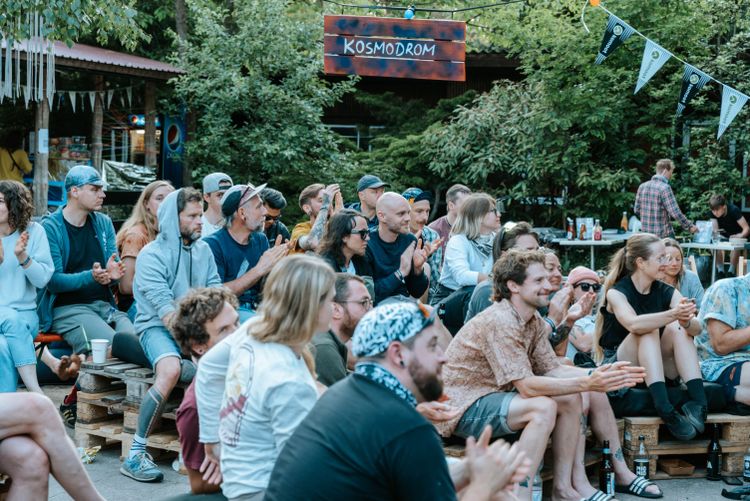 TL;DR
The Festival was a blast. And well of course I am highly biased. Raphael is a good friend. Many of the people that attended the festival are friends and it feels like a family reunion coming to the Orbit Gravity Bike Festival. But yeah I am sure if you love electronic music and like to ride your bike, if you like to chat with like minded people and have some interesting side activities you never heard about before, then the Gravity Bike Festival is for you!
The Orbit crew is putting a lot of love and passion into this and I will surely be back and excited to see how this small festival evolves!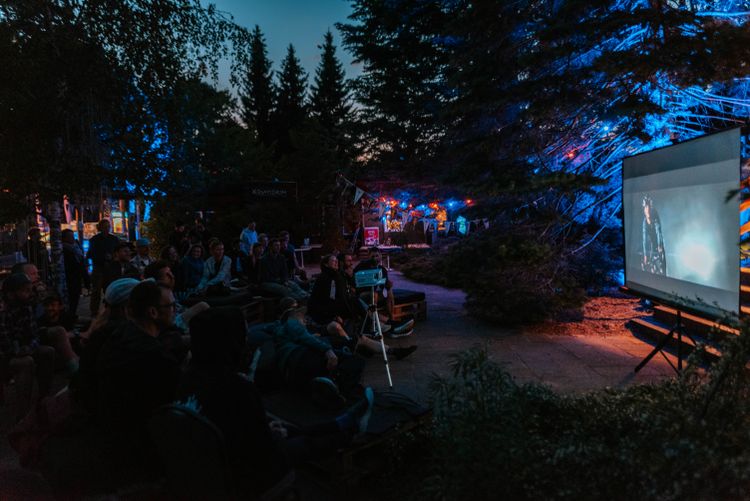 Get your tickets
Obviously I should have released this report a long time ago. You know how things go: The season is long and hard. Meanwhile registration for the Festival in 2023 already opened. So be quick and get your tickets for some good old dancefloor action combined with bike rides and the right people around! You can find the tickets for the Orbit360 Gravity Bike Festival here.