Is it a marketing gig?
Do you remember when Niner Bikes presented their MCR 9 RDO Full Suspension Gravel Bike? Well, the internet was broken with people debating on this concept. It just doesn't seem to add up. Why would you want a dropbar bike with full suspension? Why not get a Mountainbike in the first place? And then it kind of looks ridiculous, as you totally loose the slick and fast look of a roadbike/ CX bike.
On the other hand having suspension while shredding rough terrain is nice for two reasons:
Comfort - if a gravel bike is too stiff, you will still wake up from your sleep feeling your bones being shaken
Traction - With good suspension not only will you get a lot of support in comfort, you will also have your tire remaining more securely on the ground and therefore you will be able to go faster.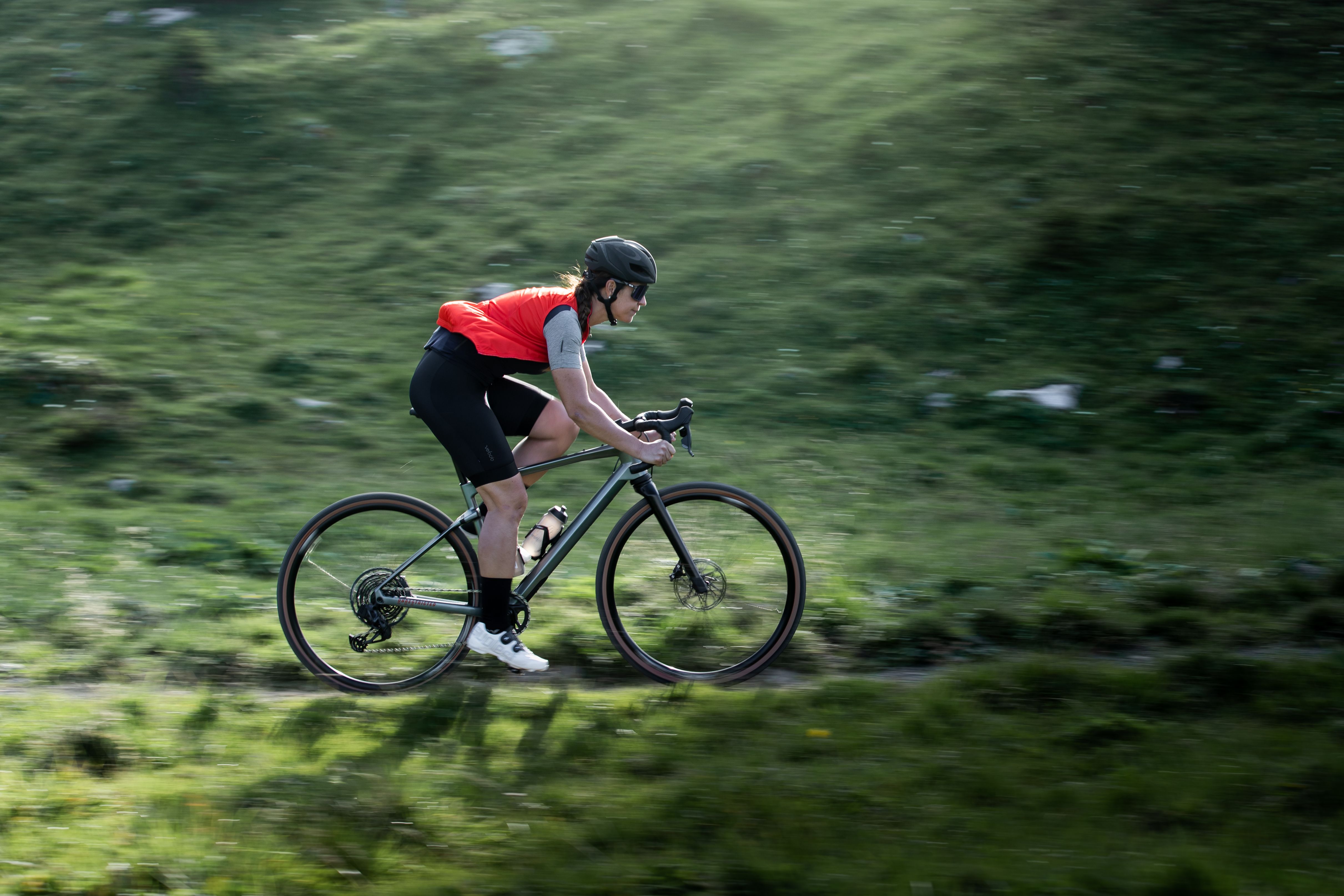 How do they do it?
In the first edition of the URS, BMC already added 10mm of suspension to the rear of the bike with their XCell Elastomers. They look slick and integrated to keep the looks of a fast roadbike. But the new URS LT ("Long Travel") features a brand new MTT suspension, meaning it is integrated into the headtube. The Swiss company collaborated with HiRide to get 20mm of coil-sprung travel in the steerer and a hydraulic damper at the front of their new top of the line gravelbike. Without having to use suspension forks, which would sacrifice the slick look the URS had in the previous edition.
You can choose between full lock-out and three different spring stiffnesses with a small dial on the top of your steerer. Additionally you can tune your setup with preload spacers. Well, with a complicated suspension setup in your steering tube you might ask about stack height. Do you have to slam your stam? No, apparently BMC states you can adjust the stack up to 4cm.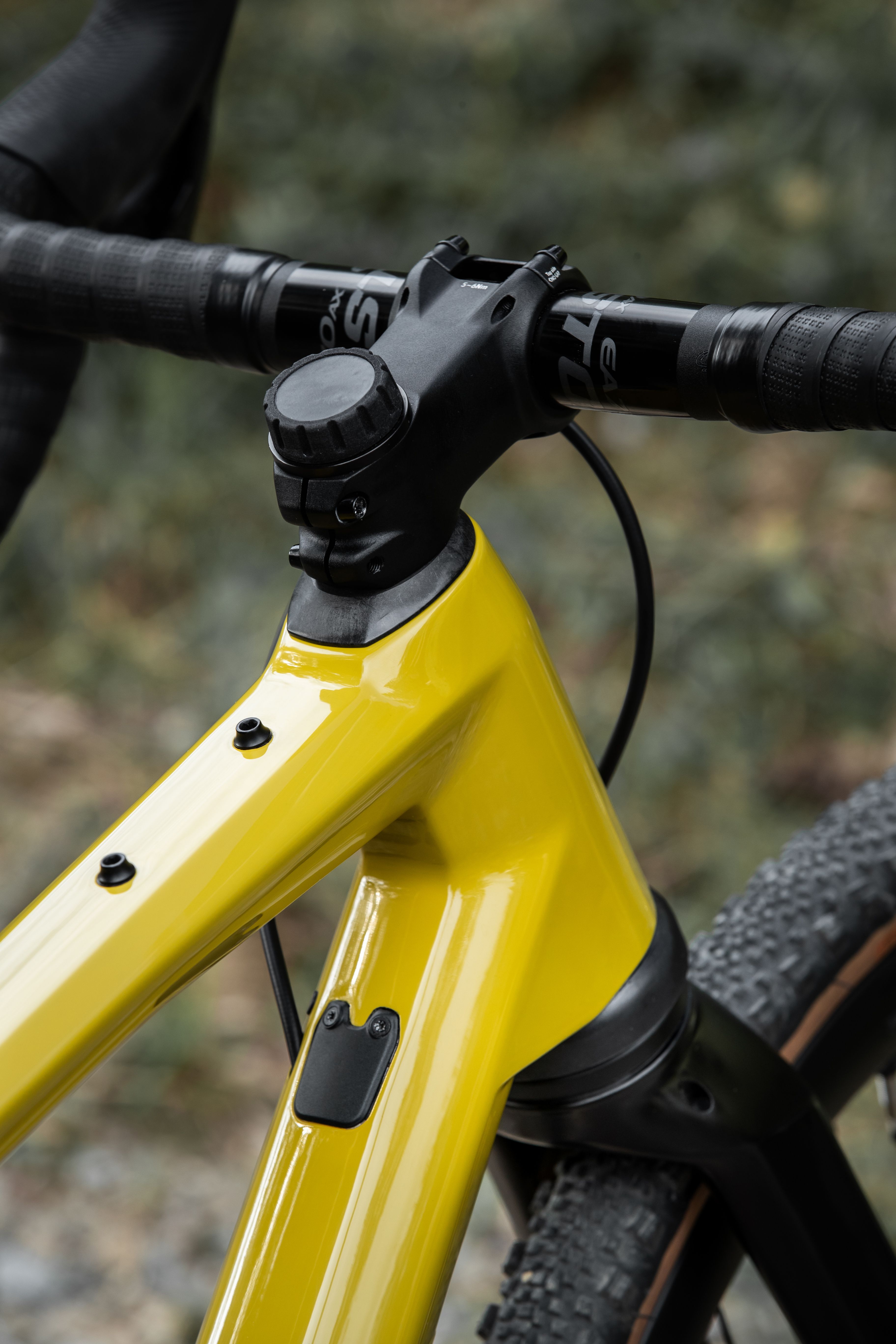 What else is notable about the frame?
BMC surely is regarded as being an absolute premium brand especially in the field of carbon. The Swiss company have developed a dedicated carbon layup and use a D-Shaped seatpost to improve compliance of the frame on rough surface. (They call it TCC Gravel --> Tuned Compliance Concept) The MTT Stays in the back for 10mm travel stay with the new version. You can choose between 180 or 160mm flat-mount disc brakes and up to 700x45mm tyres.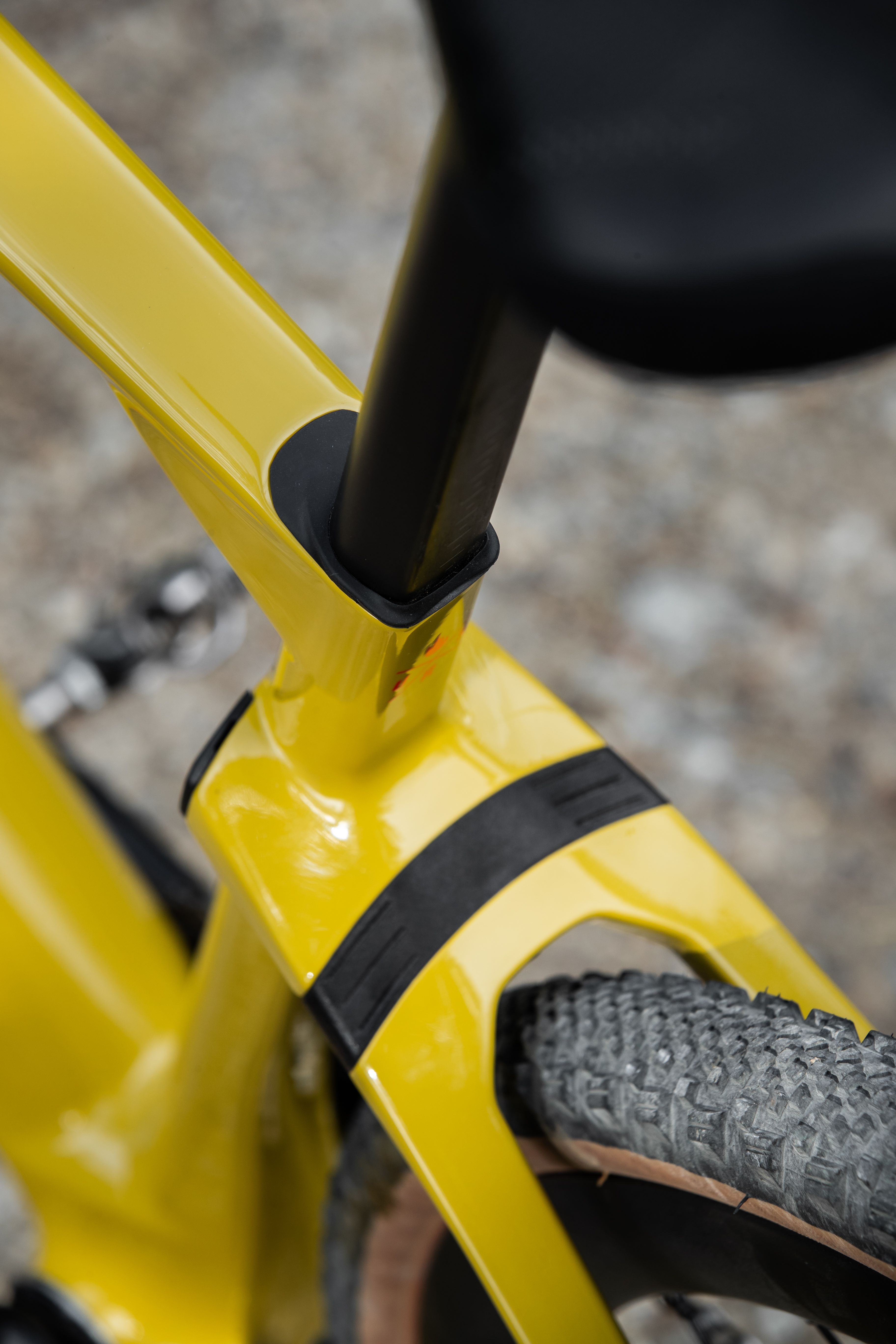 Is it suited for bikepacking or ultra distance racing?
You will get the same feeling as me reading through this: another "Gravel Racer", a fast and lite bike with road like feel but capable of going off-road. On first look the URS doesn't look like a bike I would choose to go to the Atlas Mountain Race. Interestingly on second look BMC integrated a lot of interesting features for bikepackers and ultra endurance racers.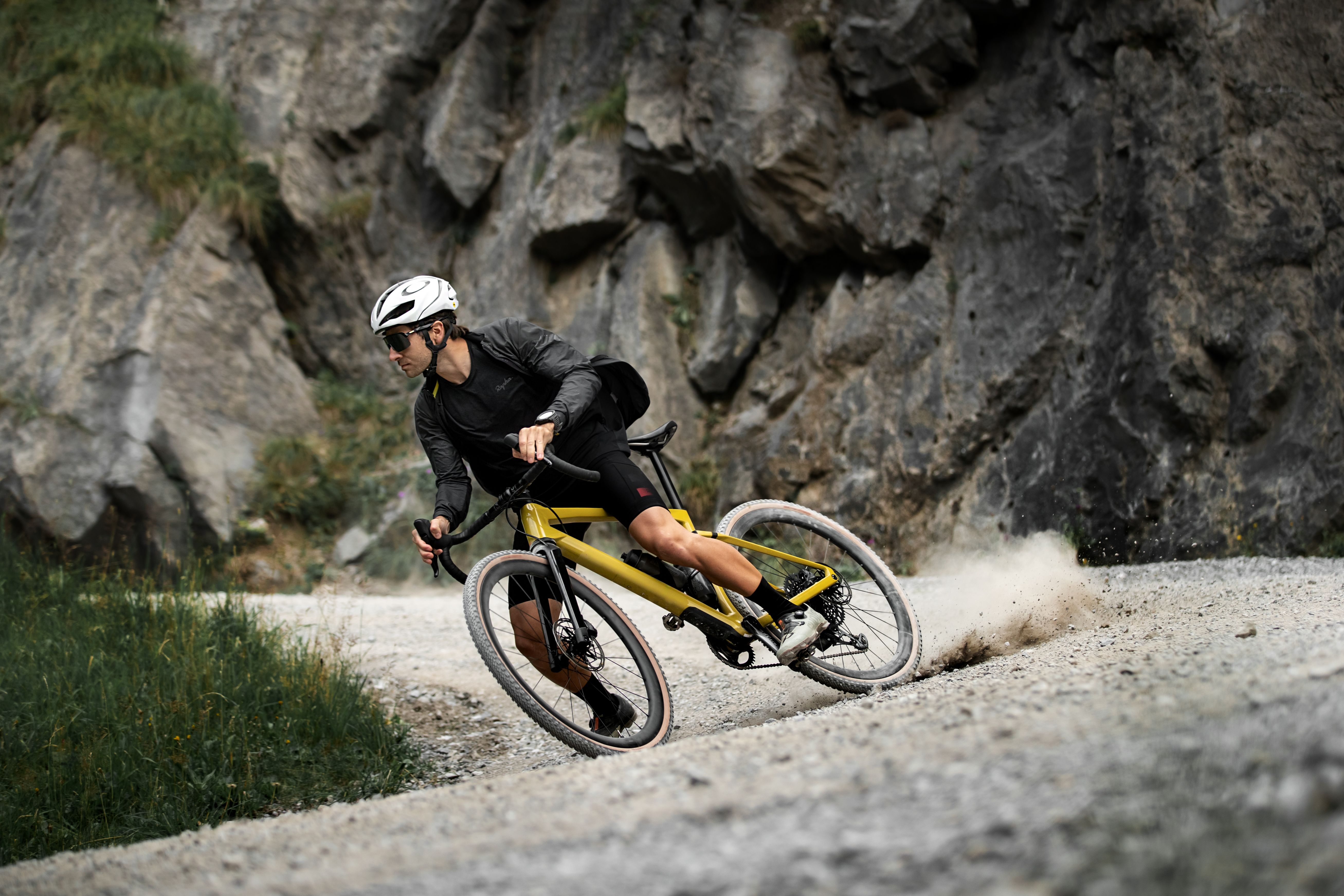 The URS LT surprisingly features dynamo cable routing through the fork. It also offers bolts on the top tube for your bags and mounts for light fenders and racks. The integrated mount for BMC's DFender looks interesting, should BMC ever decide to collaborate with a brand for developing an integrated seatbag. The frame protectors are a nice idea, too. However, to be a real option even for tough terrain a tiny bit more tyre clearance up to maybe 50mm would be great. And why not consider some fork mounts?
But hey it is a super interesting bike and we would sure like to get the chance to ride this weapon! I think especially in ultra racing we often forget about the effects of fatigue. Especially induced through vibrations and bumps in rough terrain, fatigue can increase drastically and slow you down. This suspension system seams to be a good option to increase comfort and sustain a more stable effort over a longer time as a result.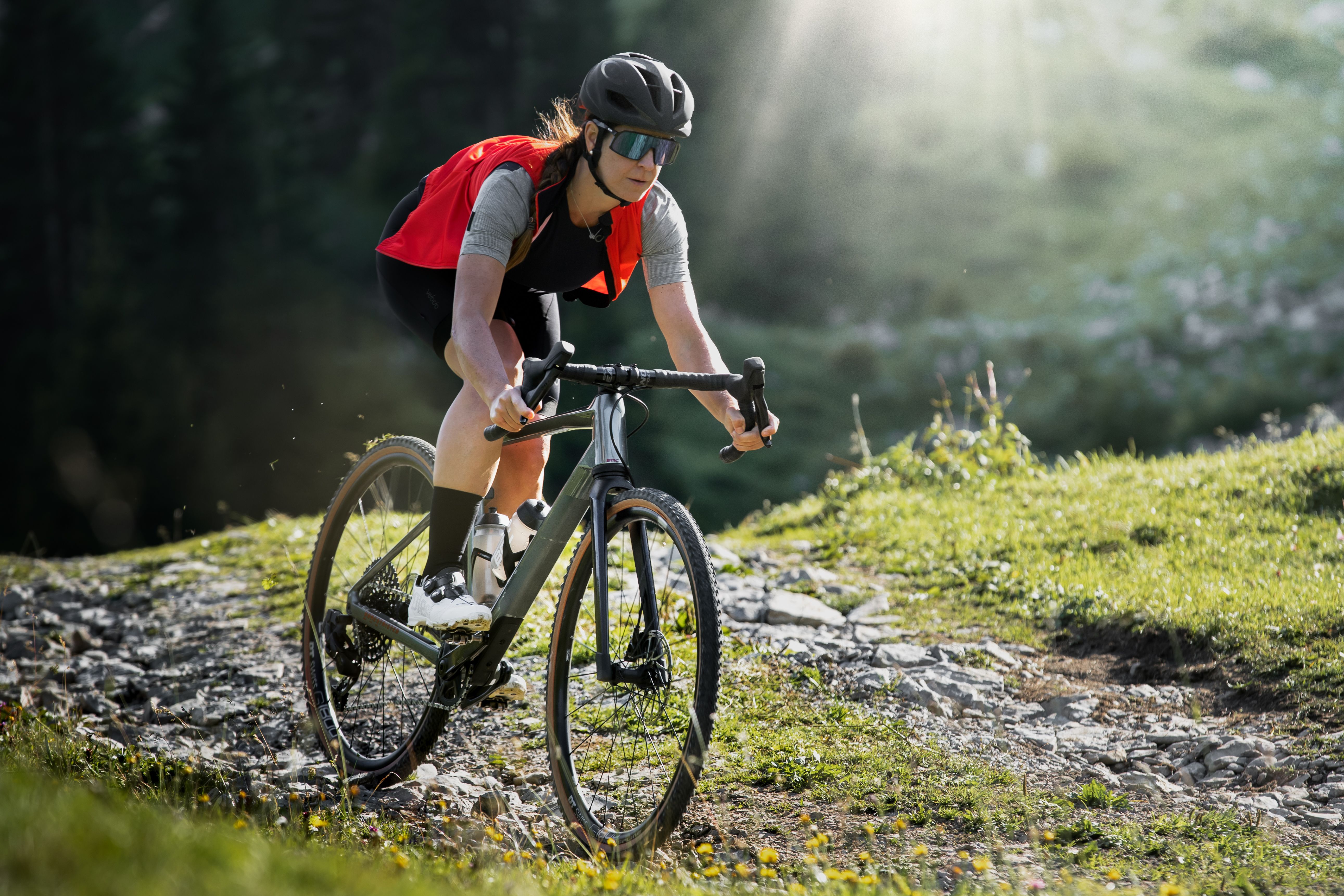 What about the price point?
The URS LT comes in four sizes (S, M, L and XL) and two models: URS LT ONE (7'999 euros) and URS LT TWO (5'999 euros). Both bikes are now available in stores.
Pictures by BMC Switzerland and David Schultheiß