The small german brand Bombtrack are utilising their years of experience in building off-road adventure bicycles to launch their own premium component brand SEIDO. That will bring a smile to a lot of loyal customers, bikepackers, gravelbikers and more who have experienced and trusted Bombtrack's Frames and their very reliable and thought through parts since years!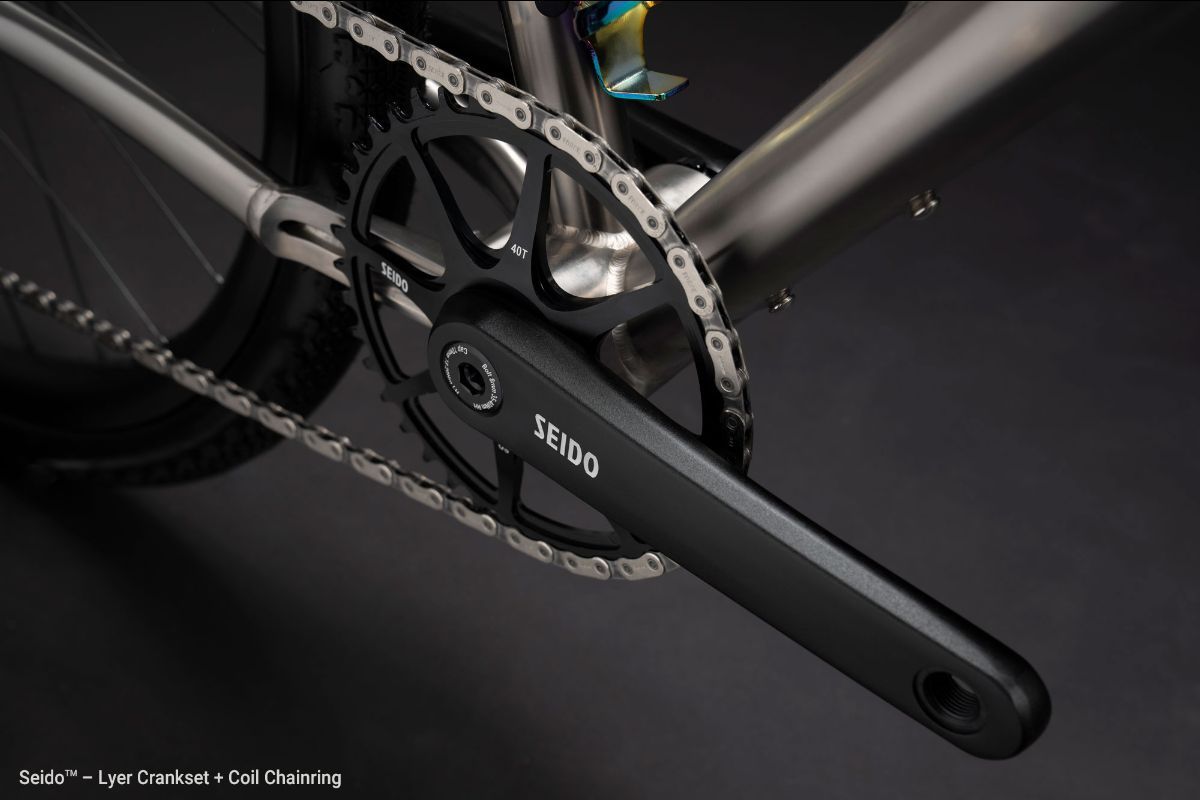 What does SEIDO mean?
Pronounced [seÄ:do], from the Japanese, meaning precision and accuracy, SEIDO will release highquality components and accessories for two-wheeled adventures across any terrain.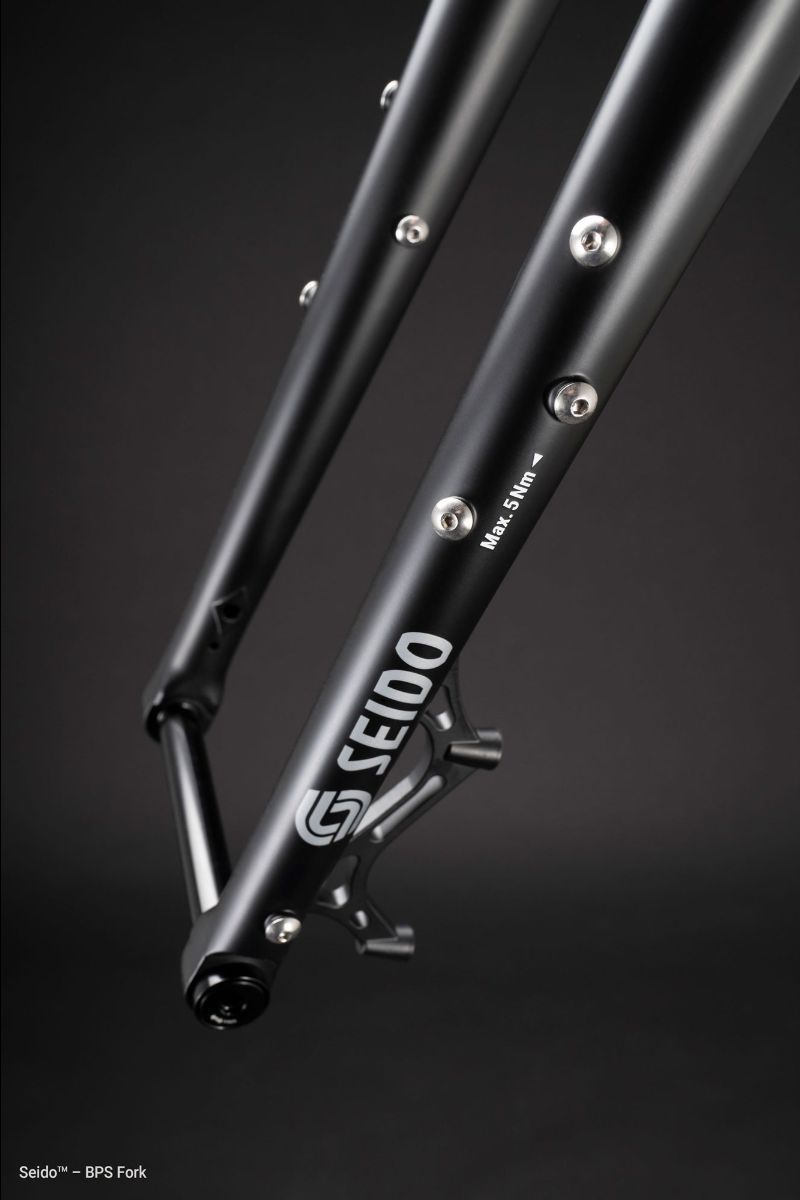 What can you expect?
Bombtrack's own components have already attracted a lot of loyal customers, with very niche and specialized components such as the Hook-EXT Fork. Manufactured from carbon and equipped with numerous bolts, mounts and internal cable routing for brake cable AND dynamo light, while still being quite sturdy and ready for beefy tires. I have used this fork to great extend myself in recent years, e.g. during the 2021 Silkroad Mountainrace.
The exciting range boasts features you won't see anywhere else – everything from handlebars to bottom brackets, from seat posts to saddles.
When designing our collection, we're not trying to reinvent the wheel – our objectives are to make parts that fit a specific need without over-engineering them and make them as widely available as possible. And if you enjoy riding your bike more because of that, we know we've fulfilled our goal!
says Jonas Bandke (Product Design- & Management SEIDO).
The new MGV Fork
To kick things off, the highly-anticipated MGV Fork (as shown at this letter's header) will be the brand's inaugural release. The two most important factors when choosing an adventure fork are tyre clearance and geometry, so there's no surprise that the MGV Fork ticks both of these boxes. The third and most development intense factor: It can handle a hefty load – up to 18kg on a lowrider rack – and you can take your pick of a plethora of cargo configurations via the triple cage mounts. You can retrofit the fully UD carbon ork on many of Bombtrack's frames, equip it with tyres as large as 29" x 2.25", and choose headlights or fenders thanks to the multiple mounting points available. The fork hosts internal cable routing options for rides that roll into the night.
Born of the desire to produce parts we could not find anywhere else, SEIDO grew alongside the development of our range of complete Bombtrack bikes. Now helping all riders benefit from the solutions we've created, SEIDO makes these technologies universally available."
says Harald Schmid (CEO We Make Things GmbH.)
According to SEIDO themselves there will be a lot more product launches all year to grow the range:
● the ultralight, all-road Acceleron Wheelset and the heavy-duty Magnon hoops
● Multi-terrain, tubeless-ready Spade Tyres
● TAB Bar Tape for extra grip in wet or dry conditions
● Light, high-density saddles which will suit any rider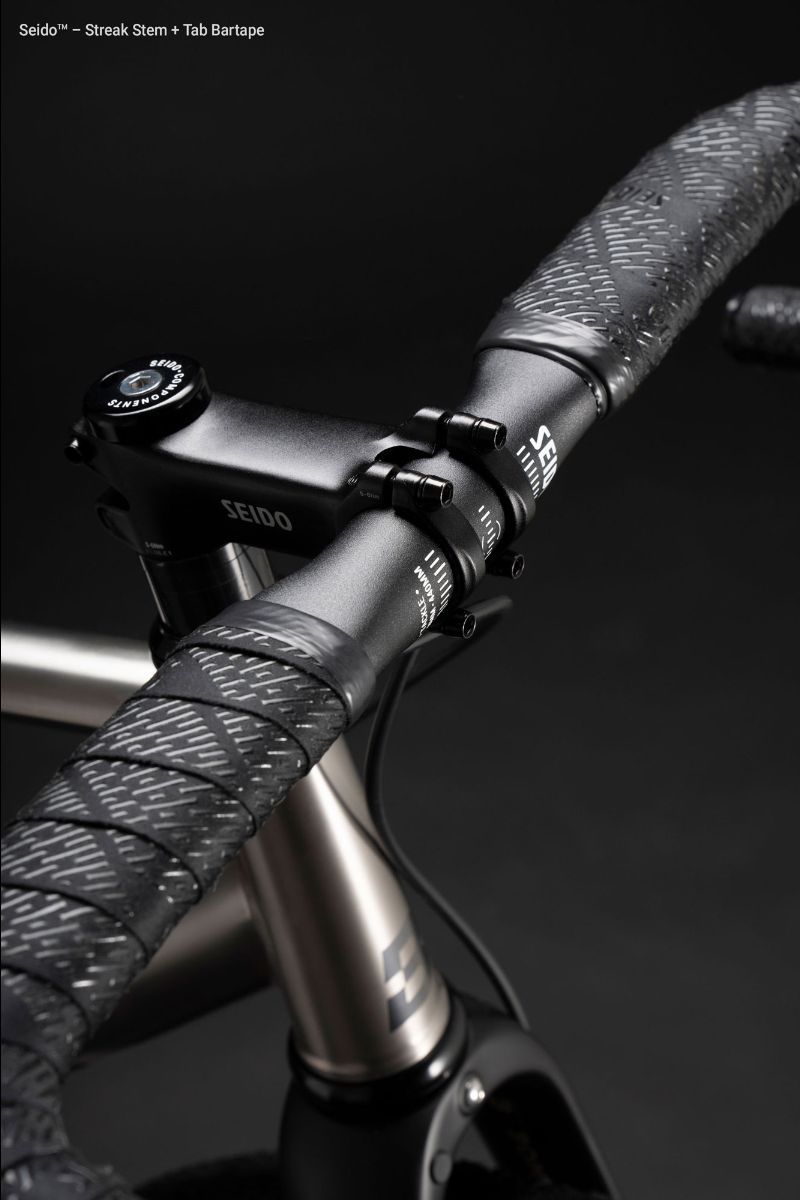 And many more accessories to get you exploring further, for longer.
We can't wait to get our hands on some of the products and report about the new brand with a trusty background. As expected you will find SEIDO components worldwide, especially where you already find Bombtrack bikes. Unfortunately for the moment there is no direct to customer sales channel planned, so you will have to go through your local bike dealer. Which is a nice way to do anyways. Support your local Bike shop!