Race Report Bohemia Divide
After finishing Transiberica Badlands just 12 days ago I have been standing at the start line again at Bohemia Divide (740km 15000 meters of elevation). Originally this wasn't planned nor decided till the last minute. I wanted to race it last year but Covid had different plans, so my place got transferred to this years 4th edition.
Right after Badlands I tried to recover as fast as possible to at least be kind of ready for the next one. Just a few short rides and a grandfondo race were my preparation. On wednesday (race started on sunday) I decided to race, my main motivation was to see how my body reacts to two races within more or less two weeks. Which turned later out to work really good.
Because I have been working on saturday before the race, I arrived just 2 hours before the start. Thankfully a friend, who also competed, drove.
Bohemia Divide is compared to eg. Badlands a small race with a very cozy atmosphere. But maybe because of this reason also really special. I rarely looked at the route and was guessing that the Bohemian Divide track might be a little easier than Badlands - well I have been completely wrong.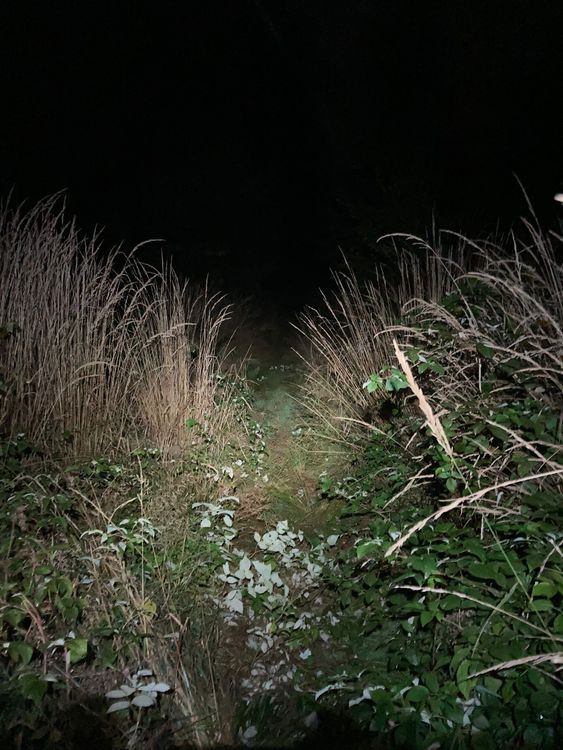 Part 1
Over 100 riders, started on sunday at 12:00pm in Vyšší Brod's Main Square. After a steep climp right after the start the field was already into pieces. I found myself at the front. Just after 30km I have already been alone at the front. Riding my own pace and enjoying the beautiful landscape. Luckily I found my rhythm fast and the track was fast rolling with a mix of single tracks, tarmac and dirt roads.
At km 153 I refilled at a gas station, which should have been the last one till the morning. At night it got quite cold and I was soon questioning my clothing choices. Nevertheless moving fast kept me warm. Around midnight a group of 5 guys catches up with me and we had a good chat. But some of them seemed to struggle, so I got up front, pushed harder and just Stepan Aubrecht could follow. After around 250km I oversaw a tree on the ground, which completely bent my rear derailleur, and broke it. But somehow I got it back working - well kind of. For the rest of the race I had 5 gears instead of 13 left. I thought this would be the end of my race, because finding a bike shop which has campagnolo parts in stock is unlikely, but it held up pretty damn well.
The rest of the night was just really hard, cold misty weather and I was just incredibly tired. Sleeping was no option, because I just didn't have the equipment to sleep outdoors at 5 degrees. Somehow this endless night ended and my mood got better. I just was really worried about my rear derailleur. The route got tougher and hike-a-bike sections were no rarity.
After 24hours into the race I arrived at checkpoint 3 (300km) and fixed my derailleur cage with the help of some workers. A fast lunch and a 10min nap later I was back pushing. At this point Stepan and myself have nearly been side by side for hours. Not because we drafted (allowed at this race) but because we just had the exactly the same pace. And to be honest it's really nice and helpful to have a local around you. The afternoon was unspectacular but had some really nice parts in it. While resting at a gas station, I decided to search for a hotel, to rest and sleep for some hours. Arrived shortly after 11:00pm had a dinner and slept 2hours.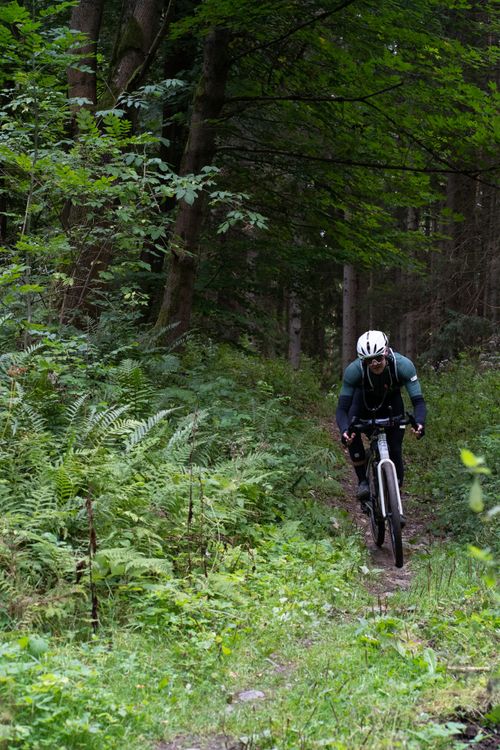 Part 2
Getting back on the bike after resting was as always painful and I felt miserable. On the next stretch some long technical uphills and even crazier downhills made my moving speed just terribly slow. At this time Stepan was still around and after some low moments for both of us we still had the same pace. It felt like every time I had some hard time, Stepan was in good mood and pushed the pace. 1h later it was the other way around. Neither of us showed real weaknesses. Some small attacks later we still were together 🤷🏼‍♂️. As said before somehow we just had the same pace - not only when riding also when stopping. That's why we decided to finish together. If you have pushed each other for such a long time in really hard conditions, it just felt right.
The second to last checkpoint was at a restaurant just 50km before finish. Normally it takes you max. 3 hours even on hard terrain. But luckily I didn't know what was still to come. We crossed the border to Germany and the route took us around Sebnitz and back to the Czech Republic. It's called Nordkap, the most north part of the country - 6km crazy technical hiking path with no chance to ride. I guess it took us way over 1,5 hours to get through this. A real mental challenge. But as how it is, everything no matter how hard it is, ends. The last part of the route felt like a lifetime.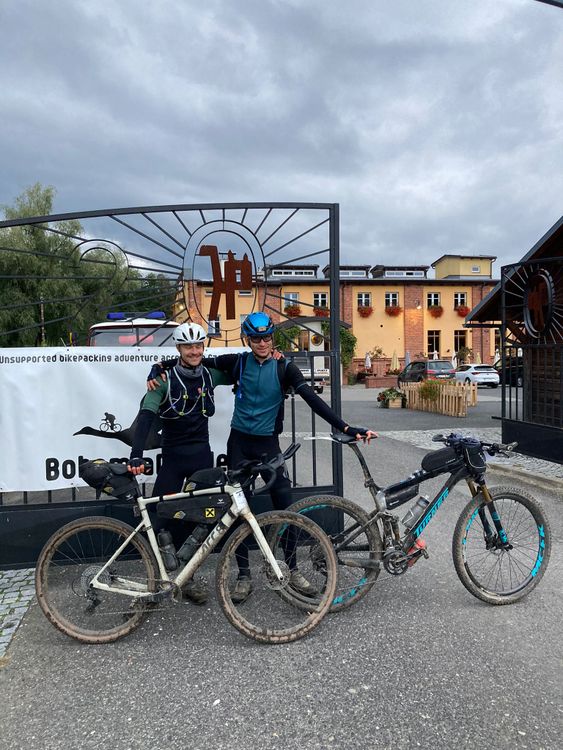 Stepan and I finished the Bohemian Divide 2021 on Tuesday evening after 52 hours and 39 minutes together. Again what a ride and what an incredible experience. Stoked and motivated for more. Stay Tuned.