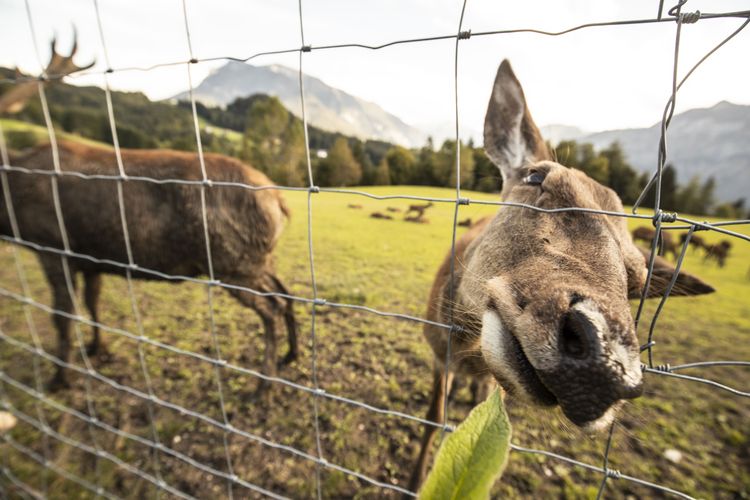 Graveltour to the Rossmoosalm
DayTrip
From the Agathawirt in Bad Goisern, the route takes you high up. With a bit of luck, you can also observe deer very closely here and the view at the top is of course worth every drop of sweat!
Route Description
Start at the Agathawirt
Close to the centre of Bad Goisern you will find the cyclist-friendly Agathawirt. From here we can find many tours to do by bike. The train station in Bad Goisern is not far away and of course we also find parking facilities for the car.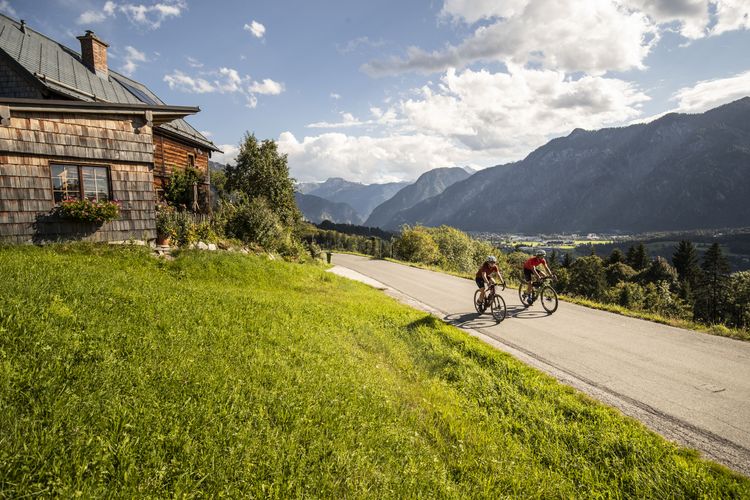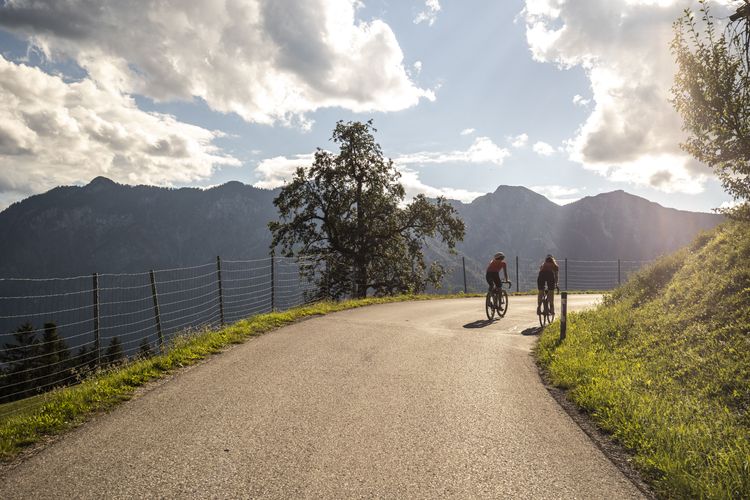 Upwards on asphalt
From the Agathawirt we follow the road towards Bad Goisern for a bit before turning right and already finding ourselves on the ascent. The road winds steeply, but not too steeply, out of the valley and we can enjoy some serpentines.
Soon the forest opens up a little and reveals impressive views into the valley. After about half of the ascent, with a bit of luck, we can observe deer in the game reserve next to the road. Nature up close!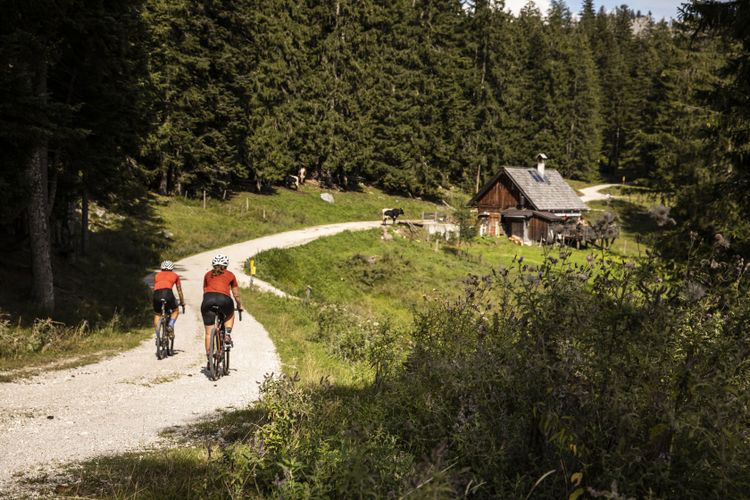 On gravel to the Rossmoosalm
Shortly before the end of the climb, we pass a car park. This is also where the asphalt ends. We continue upwards on a well-maintained gravel road. The forest road basically never goes straight and is excellent to ride. The gradient also becomes less and soon we are riding wavy.
There it is, the Rossmoosalm! A small alpine pasture, enchantingly beautiful and with a magnificent view of the valley and the sparse alpine landscape in front of it! When it's open, you can also get something to eat here for your empty stomachs.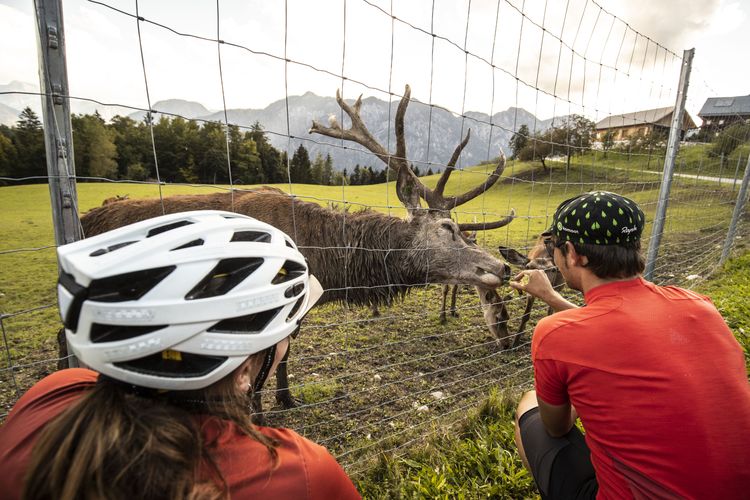 Back to the Agathawirt
We descend via the forest road and a goods road to Sankt Agatha. Of course, the Agathawirt is the perfect place to stop for a bite to eat!