My history with Bombtrack
If you follow me as an ultra distance bikepacking athlete, you may know I have quite a history with Bombtrack. In 2019 I rode my first Silkroad Mountainrace on a Bombtrack Beyond.
It safely delivered me to a 20th position and started an obsession for bikepacking races that was sure not healthy! I continued to race on Bombtrack bikes and I built a friendly relationship with the small cologne based team of Bombtrack.
In 2021 I rode my Bombtrack Hook EXT-C in a double mullet setup ( I had a mullet SRAM Force / GX Eagle mullet shifting setup and a 29" x 2" tyre up front and a 700c X 50c tyre in the back) to a 9th position at the Silkroad Mountainrace. This was my last race with Bombtrack, as I moved on to Cervélo. No hard feelings. We still stay in touch and I still have a very high opinion of the brand.
What does Bombtrack offer?
You could say I have put those bikes through a lot and of course I still follow the brand and it's development. Bombtrack are known for sturdy bikes with a lot of mounts and simple tech that will take you through the roughest environments our planet has to offer. Where we see astronomic price tags with other brands, Bombtrack still delivers a wide array of bikes for a lot of use cases for fairly affordable prices. If you are looking for a sub 7kg race bike of course you will want to look elsewhere, but from bikepacking, over MTB to Cyclocross and Commuter, Bombtrack has you covered.
The "Encore" 2023 Mid-Season launch
The way we ride evolves constantly. Gravelbikes are becoming Monster Gravel bikes or even dropbar Mountainbikes, roadbikes turn all-road bikes. You get it: With changing demands we need more bikes that cater our needs and maybe sometimes brands even sell us something we didn't know we needed before. 😜
So which bikes are Bombtrack putting on the market?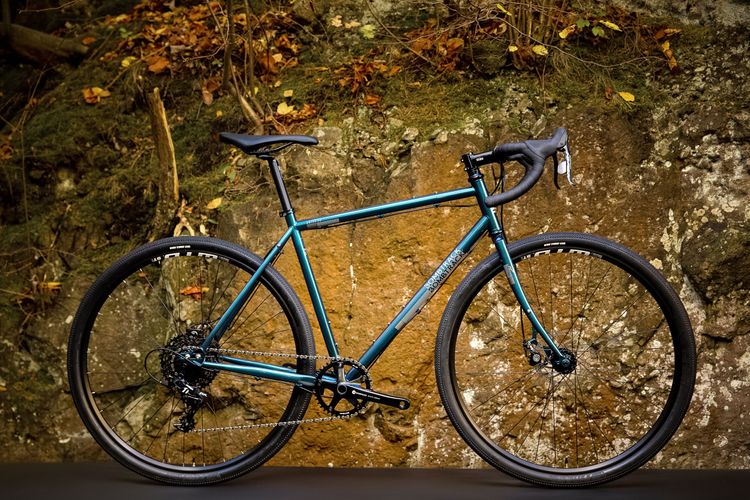 ARISE SG Apex
For a bicycle that's both accomplished and ambitious, look no further than the Arise SG Apex. Levelling up on the Arise SG's capabilities, this bike comes fitted with Sram Apex 1x11 drop bar dual control levers and a clutched rear derailleur with a generous 11 speed 11 42T cassette. Internal light cable routing, along with frame and fork rack and fender mounts, equips the Apex to take you far beyond the horizon.
WTB ST tubeless ready rims complete the build with durable, reliable hoops that are size matched across the range to ensure a proper fit without compromising geometry.
Hook EXT Rival AXS
Steel is real. Especially when the Hook EXT Rival AXS comes equipped as standard with Sram's electronic Rival AXS 1x12 groupset and hydraulic brakes. The drivetrain comes finished with the Sram Rival Wide 38T direct mount chainring for consistent chain control.  The Columbus Cromor double-butted frame with tapered head tube and rear light mount will last longer than the test of time.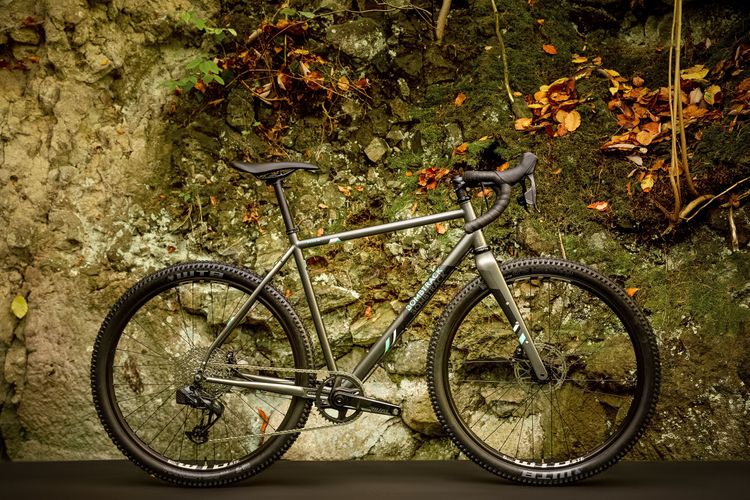 So you can hit the road less travelled, wider rims improve tyre performance. You'll also have more mounting options than to shake a fist at: top tube direct mounts, triple cage mounts on the down tube and seat tube for cargo positions of your choice, as well as underneath the down tube and rear rack mounts for those adventures that delve deep into unknown territory.
Beyond AL
The Beyond AL is our aluminium equivalent from the range. Thanks to alloy's natural properties, this bike is lighter than its Beyond compatriots, providing the frame with more natural flexion that's lighter too. The Beyond AL's heavily hydro-formed tube profile and fork have been optimized to a new ideal balance between stiffness and comfort. By implementing a slight curved top tube it now provides a stiff front end when steering fully loaded and at the same time maintains a max comfort level seat tube, needed for extensive touring.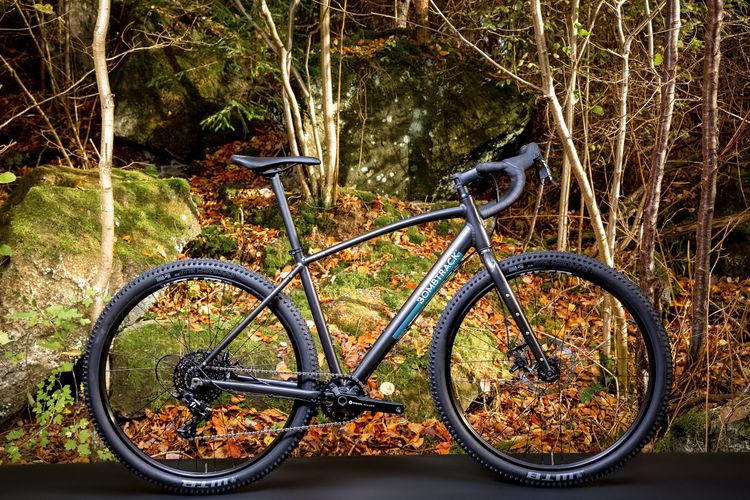 It comes with internal light cable routing, complete with fender, rack and triple cage mounts for overnight trips. The Beyond AL is front derailleur compatible for those preferring a more comprehensive range of gearing options up the front. All sizes come with 12mm through-axles on the front and rear, besides size-matched 27.5" wheels on the size S option to ensure efficient geometry across the range.
Beyond SUS
Thanks to the RockShox suspension fork, no surface will shake, rattle, or roll you while riding the Beyond SUS. The fork even comes with fender mounts, but it doesn't stop there: the double-butted Columbus Cromor frame features top tube mounts, triple cage mounts on the downtube and even underneath, so you can fit your cargo in your desired configuration.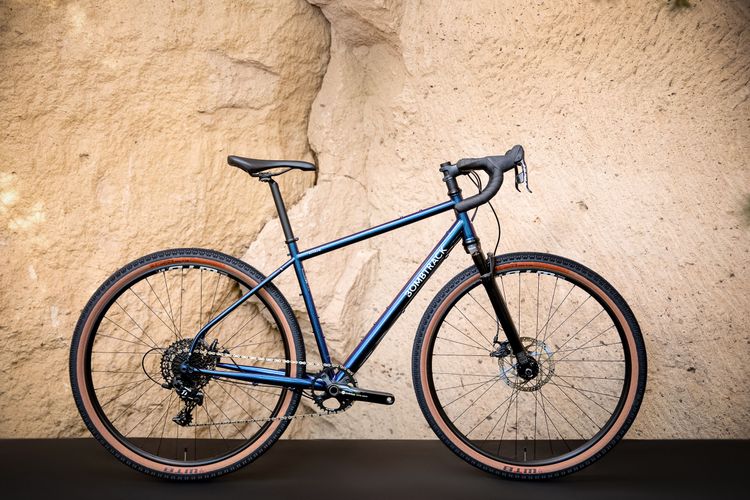 The Sram Apex 1x11 groupset provides the power, thanks to a generous 11 – 42T Sram HG cassette. TRP Spyre disc brakes can be quickly adjusted while out on the road. Tubeless-ready WTB ST i23 rims with WTB Venture Light tyres roll fast and smooth, while Bombtrack Tau 12mm through-axle hubs with an XD driver on each means you will tackle trail-side repairs in a flash.
I am definitely surprised Bombtrack are finally giving SRAM AXS a chance by offering a SRAM Rival AXS groupset with the Hook EXT gravel bike. The Beyond AL is also definitely interesting for implementing Aluminium to chafe of some weight, the Arise will definitely cater the needs for someone who wants a "swiss knife" and a Beyond with suspension fork? Hell yes, if you ride 2" tyres on rough terrain you will probably also need some suspension to comfort your beaten up body.
I left the texts from Bombtrack untouched. We all interpret something different while reading through tech stats and I would be interested to hear your thoughts!
Is it an interesting launch? Anything missing or left to be desired? Slide into our DMs.