The Silkroad Mountainrace is very special to me and marked the beginning of my ultra cycling career. Of course I have to return to this beautiful country and once again push myself to the limit during one of the hardest races on this planet!
Here is my setup for the race, you can also find the live trackig below!
THE BIKE
This year I am riding a 2021 Bombtrack Hook EXT-C. The bike has 2" WTB Tires, a Nano in the Front and a Venture in the back. Groupset is 1x12 and a mix of SRAM Force AXS and GX Eagle AXS. I am riding a 40t chainring in the front and a 10-50 cassette in the back. The bike features K-Lites new Revolution wheels with an SP Dynamo Hub. I am also running the K-Lite Ultra Bikepacker 2 headlamp and USB charging system.
BAGS
I am mostly running Ortlieb bags. For this race I am experimenting with their fork packs as a quickly accessible storage. I am also running a Revelate Designs MagTank top tube bag and a food pouch.
GEAR HIGHLIGHTS
I am trusting a SeaToSummit Spark III and an Etherlight insulated mattress my comfort, while I am using an OutdoorResearch Helium Bivvy as a shelter. I am happy to run a full 7mesh kit for rain and thermal protection and my Quoc GTs as the footwear of choice. For Navigation I rely on a Wahoo ELMNT Roam and a Bolt as a backup.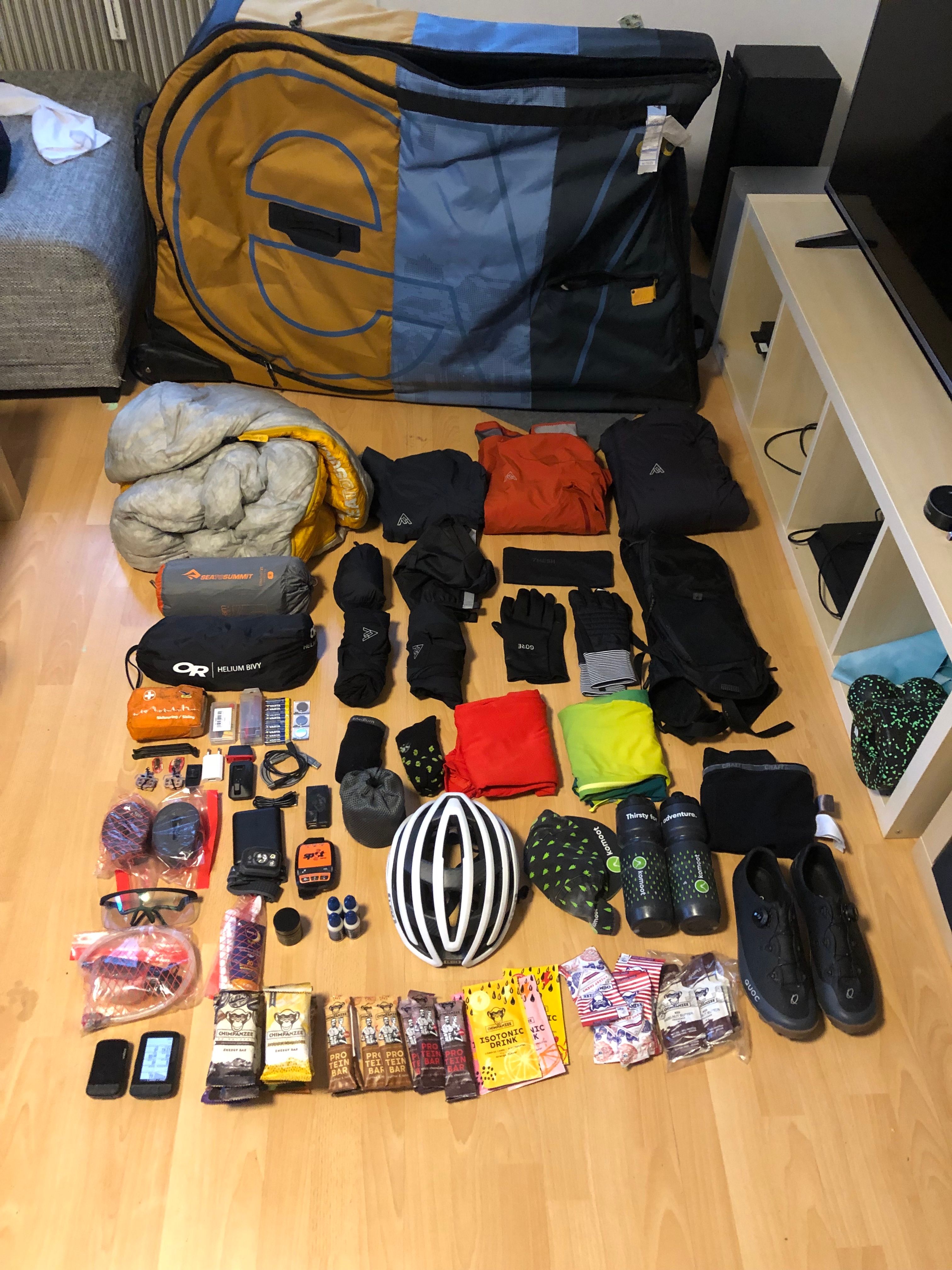 Follow the race here