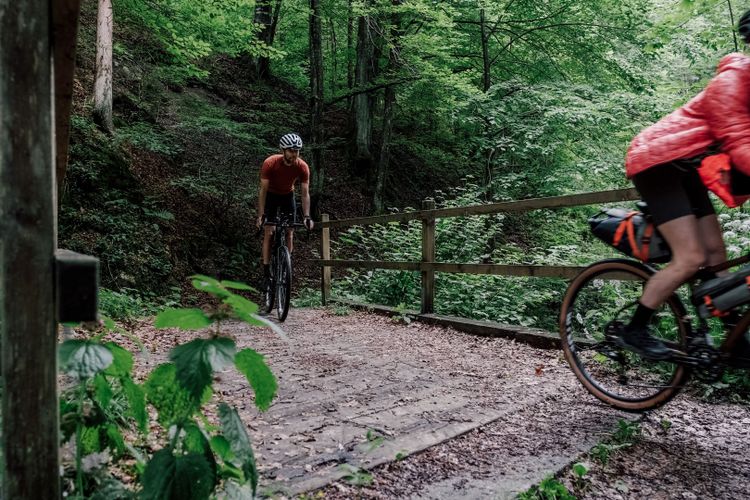 This route is great for beginners and offers a large variety of terrain and views. Of course you will see the mountains and lakes, but in the blink of an eye you find yourself in beautiful forests, and swamps. No worries you don't actually ride through the swamp, you just look at it from the path. 😉
Route Description
After the start in Velden am Wörthersee, the tour first leads to the Drau cycle path, where you get the first contact with the gravel we are all looking for.
You follow the Drau cycle path to the Friedensbrücke bridge in Villach, from where you head south and across the Gail River to Maria Gail. After a stop at the pilgrimage church and the bunkers, the track leads over trails through the hilly Dobrova to Gödersdorf. Here is a rustic stop at the Finkensteiner Nudelfabrik, before we go on to the Kanzianiberg - and if you're in the mood for an additional climb, to the Burgarena Finkenstein. The fantastic view over the Faaker See is worth continuing to the ruin (just follow the road).
Through the Finkensteiner Swamp, you can then ride on sand and gravel to the Faaker See lake. Through the forest we go to the north side of the turquoise blue lake. Wonderful views of the paradisiacal area with the Karawanken mountains in the background invite you to stop off at the Drobollach lido (free admission!).
The route back to Lake Wörthersee first sends you over some gravel through the Faaker Moor and then from Ledenitzen over the Orainsattel. You will make a stop at the former mining places and today's scout summer camp "Techuana".