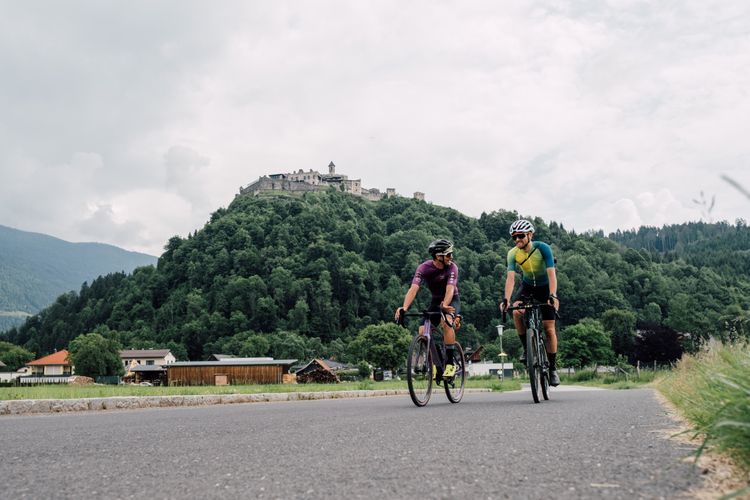 Ride on the ridge! - Ossiacher Tauernkamm
DayTrip
On this ride up to the Ossiacher Tauernkamm you will ride up towards a ridge which will reward you with beautiful, smooth gravel roads and breathtaking views on lake Ossiach. Be warned: It is a solid climb!
Route Description
The tour leads from Velden towards the south past the historical destinations Rosegg Castle, the Zoo and the Celtic World Frög. Along the Drau River, on good gravel we ride fast and flat via Villach to St. Andrä at the Ossiacher See lake. There, the ruins of Landskron Castle tower above the town, visible from afar.
By the way: you can visit it later on during a short detour at the Jungfernsprung.
In the direction of Gratschach you will pass the old Filialkirche (a church). Walled-in Roman gravestones bear witness to the area's eventful past. After a first sharp ascent, you will come to the Michaeler Teich with its graves from the Hallstatt period. But the pond still holds a secret ...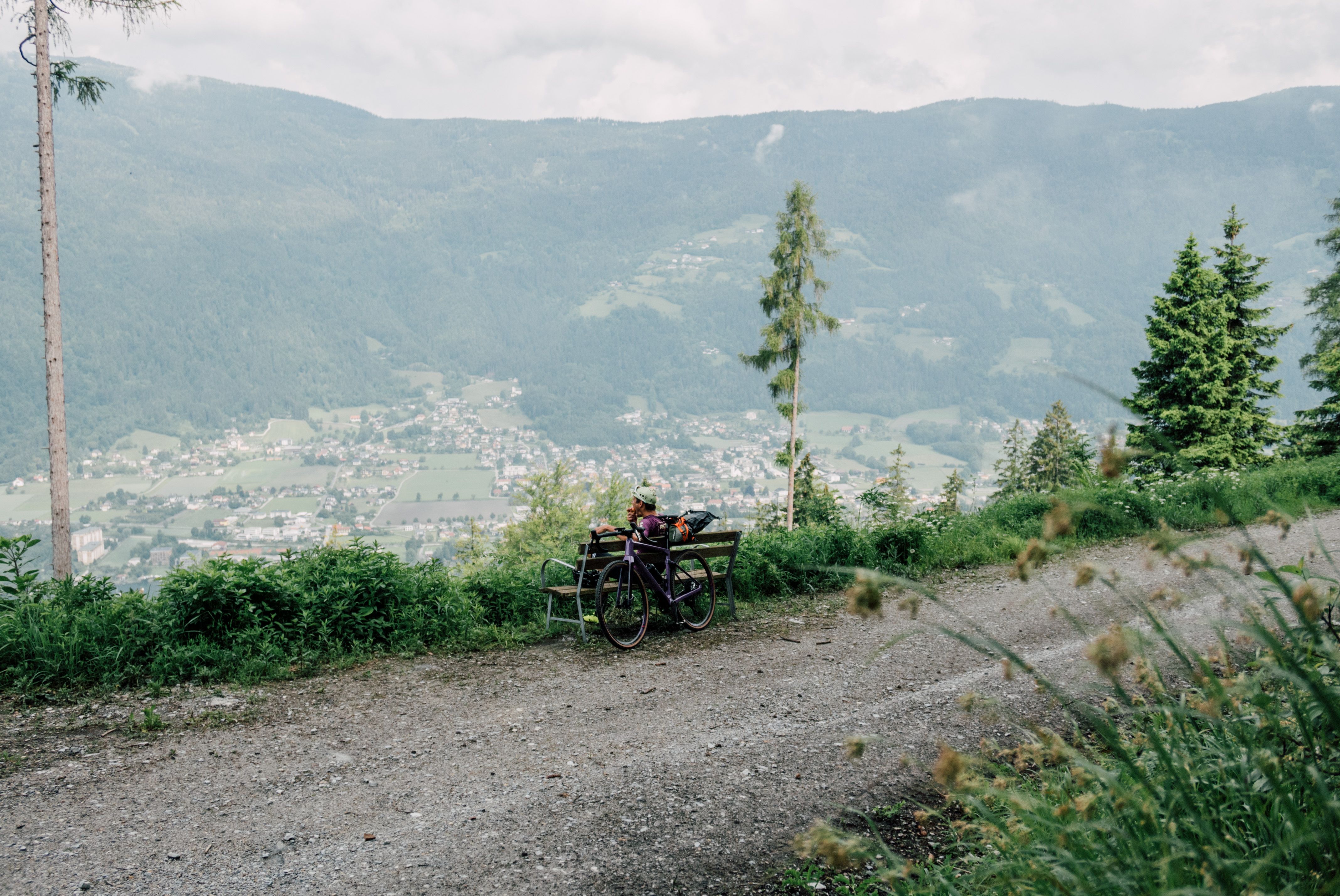 On forest roads in a northerly direction you reach the actual ridge of the Ossiacher Tauern, which you then ride along for about 12 kilometers on champaign gravel. Before that, however, you have the opportunity to make a short detour to the Landskron castle ruins and the legendary Jungfernsprung.
At the Tauern pond you have a perfect opportunity for a breather. Use this to take a few steps to a classic "Lost Places" gem at the entrance to the Schluchtenwanderweg. Please leave the bike on the main trail.
The tour now continues across the magnificent high plateau to St. Anthony's Church, the last surviving church of the magnificent Benedictine monastery of Ossiach. After another short ascent you will reach the highest point of the tour with an altitude of 952m.
Now you have to tighten your shoes, because the descent to Velden is quite fast. If you are a real lost-places freak, you should make a detour to the west at Ebenfeld to the Hochwart ruins. The once imposing fortress is truly spectacular. Here, however, please be extra cautious, as there is a danger of falling and the structure collapsing. Use the Lost Place therefore simply for a few casual snapshots from the outside. The last 600m to the ruin can only be done on foot.