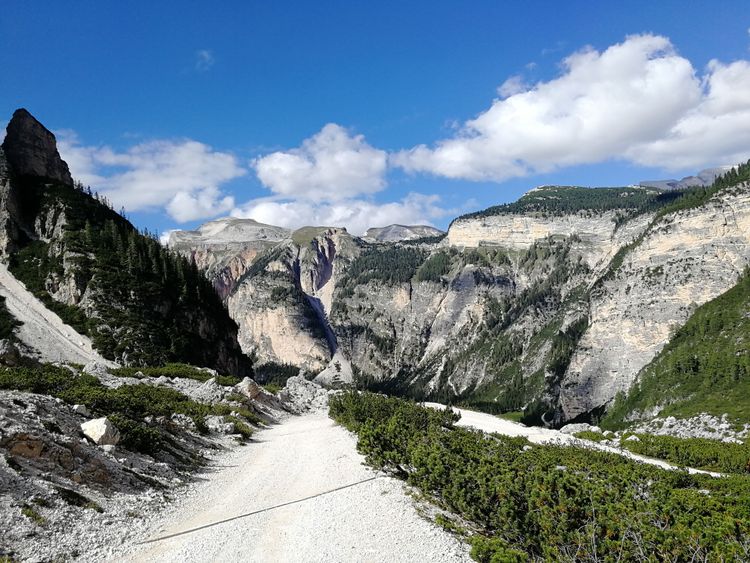 A nice roundtrip in the area of Cortina d'Ampezzo in the heart of the Dolomites. The highest point of the route is 'Passo di Limo' with the Limo lake that is responsible for the name of the route.
Route Description
When being asked: "What part of the route did you enjoy most?", we probably have to think for a while. Was it riding along the smooth river valley at the beginning? Was it the spectacular descent to Rifugio di Pederu? Was it one of the steepest roads in the alpine area that we had to climb, or was it the beautiful meadow we reached afterwards?
We started our Passo di Limo tour right at our camp spot near Cortina d'Ampezzo, on the road to Passo di Falzarego. After descending down to Cortina and leaving the city behind us, we found ourselfs quickly in a small river valley going smoothly uphill through a magic forest that spends helpful shadow. You cross a nice wooden bridge with a steep view into the river canyon.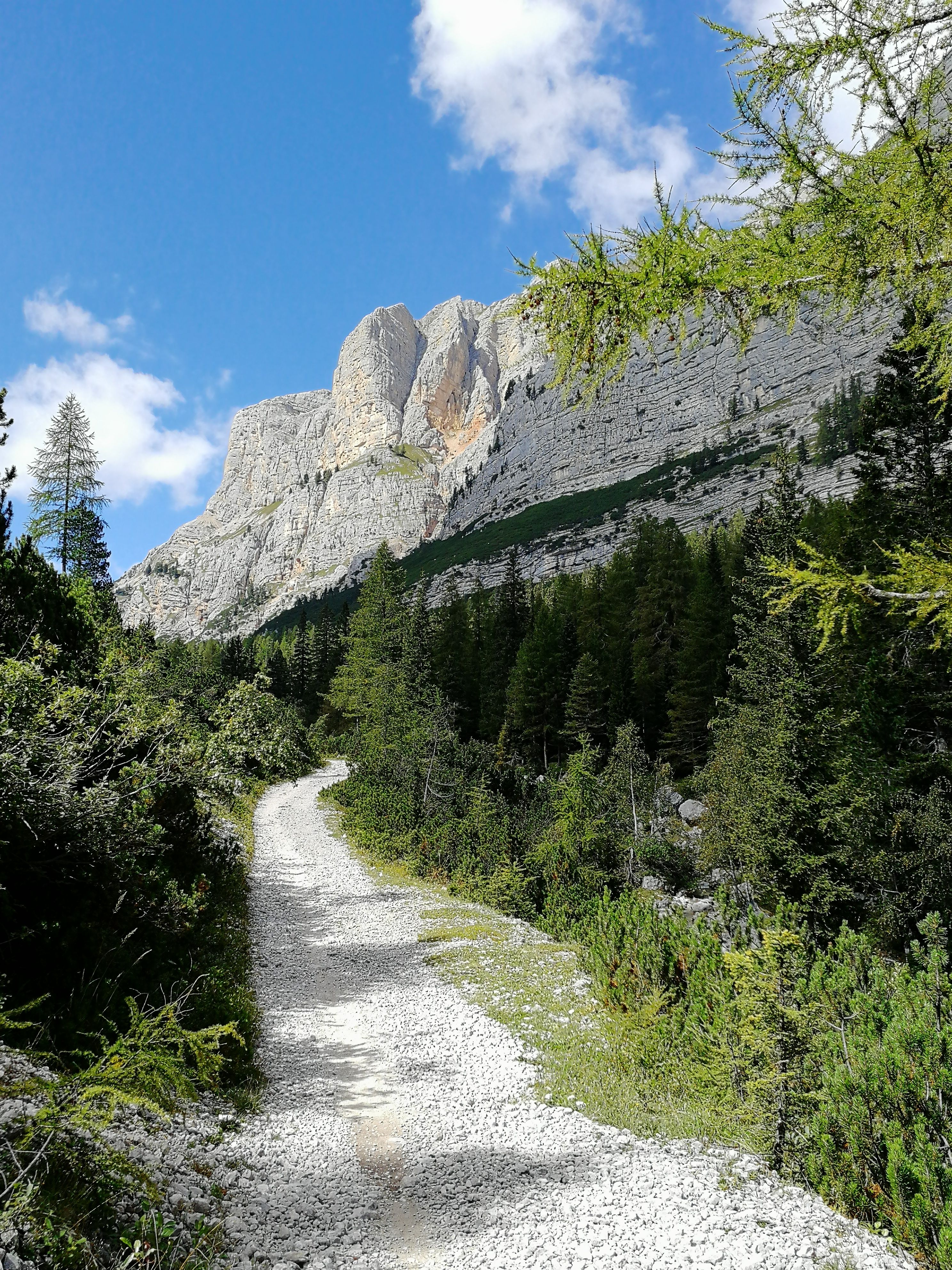 An alpine scenery starts to evolve
Coming out of the forest one finds a beautiful meadow. A more alpine scenery starts to evolve getting up higher and higher into direction of Passo di Limo and Limo lake. Once you reached the highest point of the route at about 2150m at Passo di Limo, there is a descent to Fanes hut where you can resupply with food and drinks.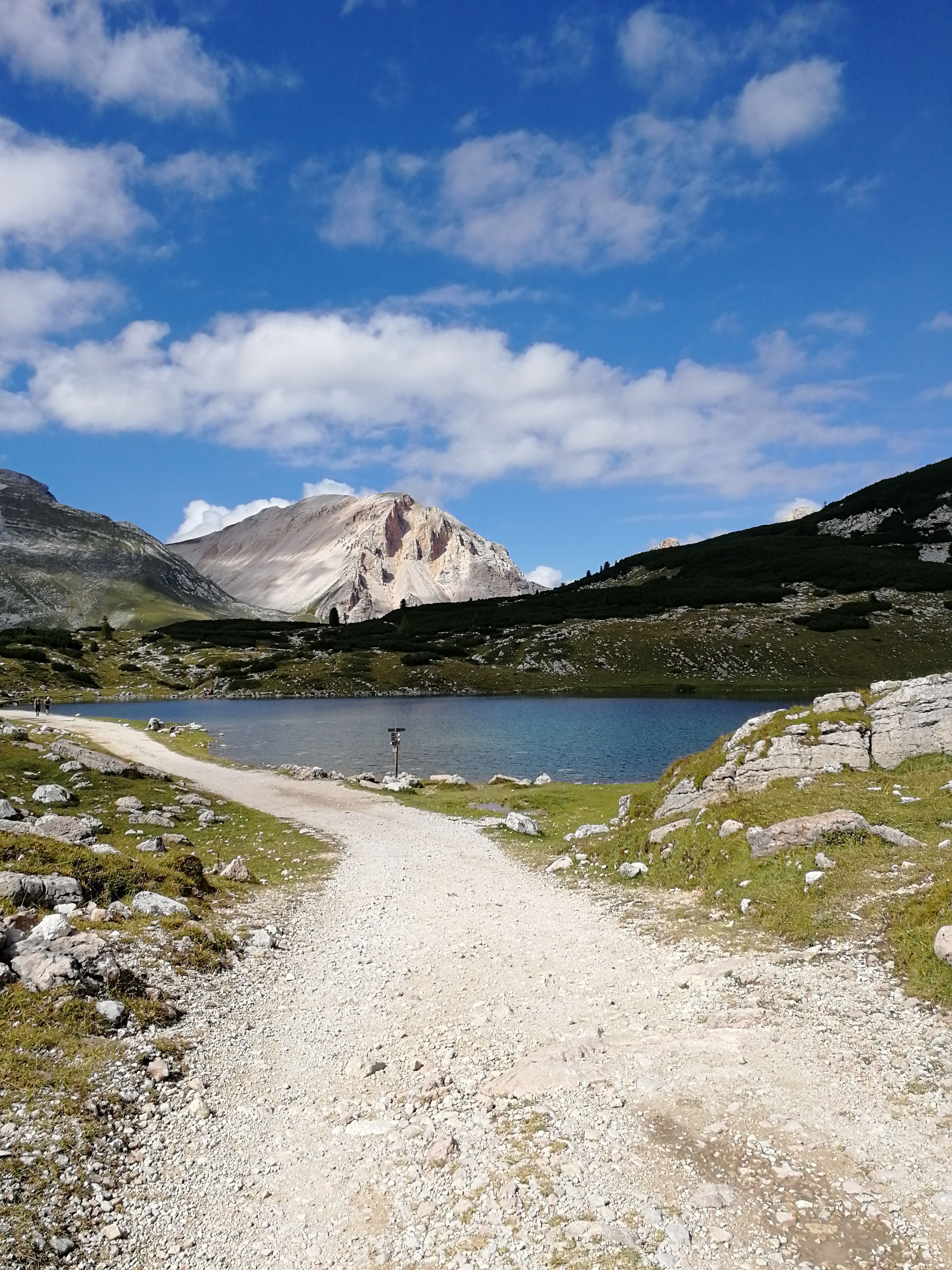 Passo di Limo and Limo lake
A wide gravel path through a truly alpine landscape surrounded by Dolomite rock faces now brings you closer to the Rifugio di Pederu. Enjoy the steep hairpin road down to the Rifugio with a stunning view onto it. At the Rifugio I can recommend the apple strudel!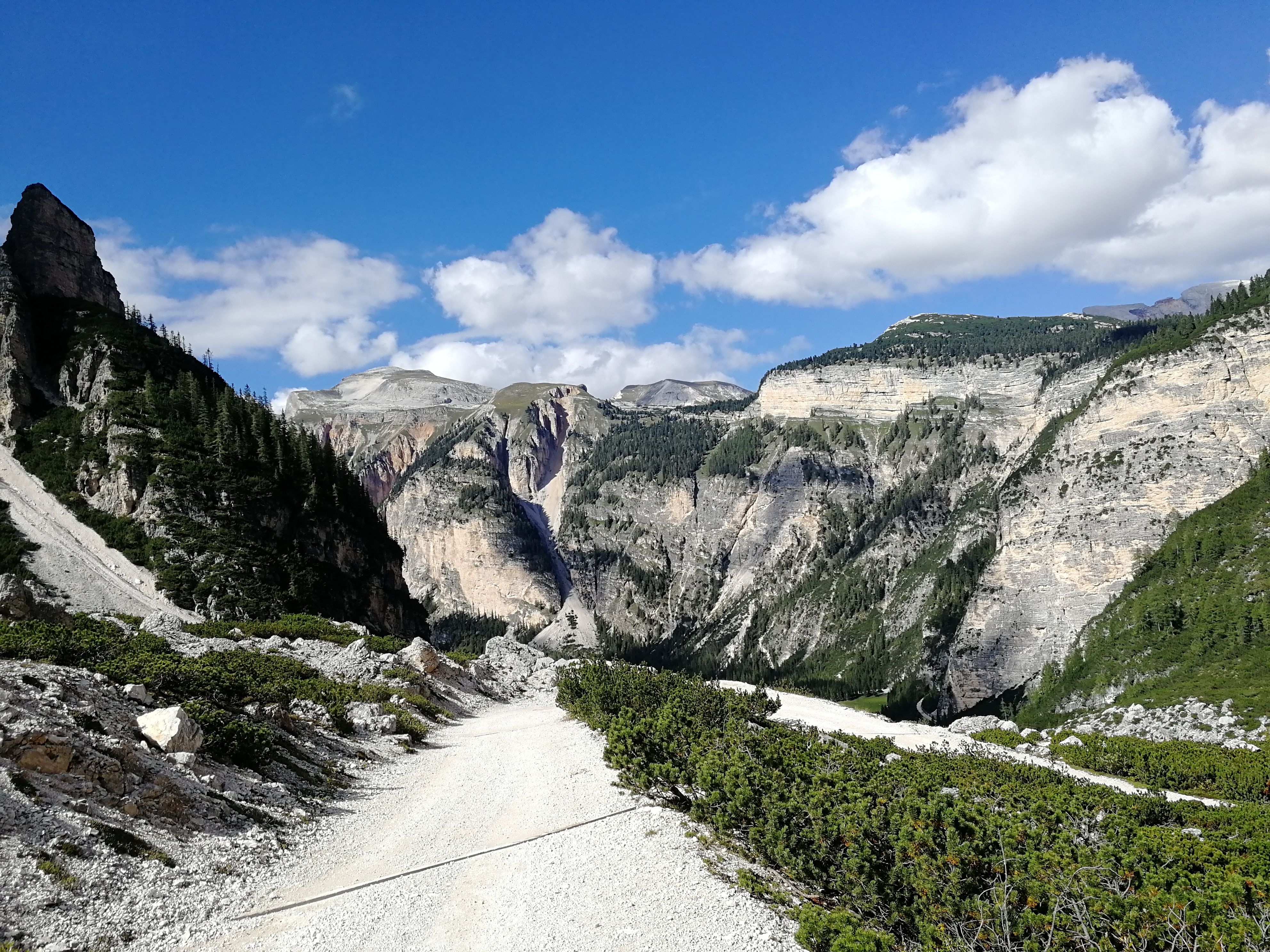 Descending to Rifugio di Pederu
What follows now is probably one of the steepest roads in the Alps: a 2km long hairpin track (up to 26%) brings you up to the Fodora Vedla hut, located in a very beautiful meadow.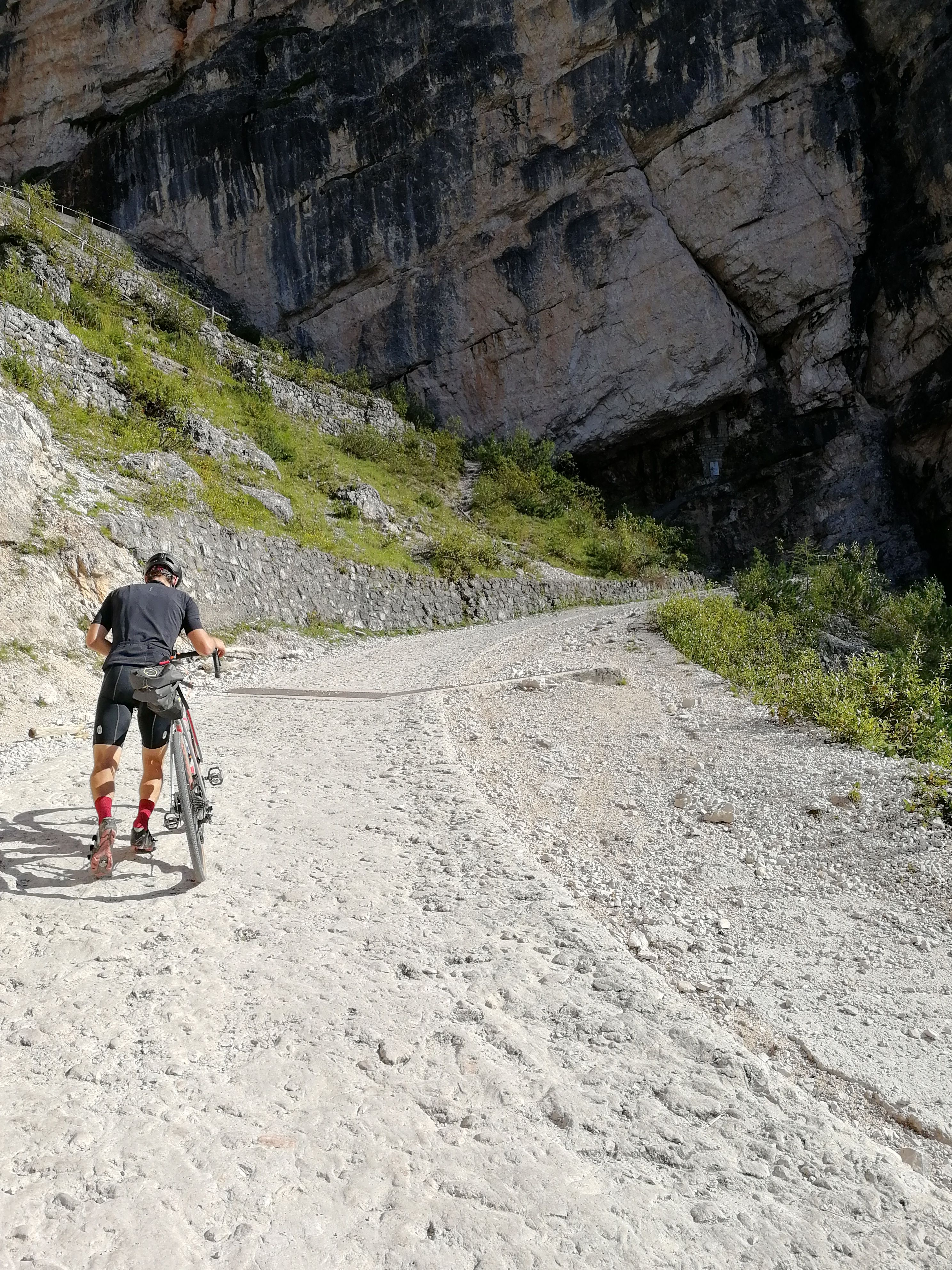 Quite a steep road - you can even find it on dangerousroads.org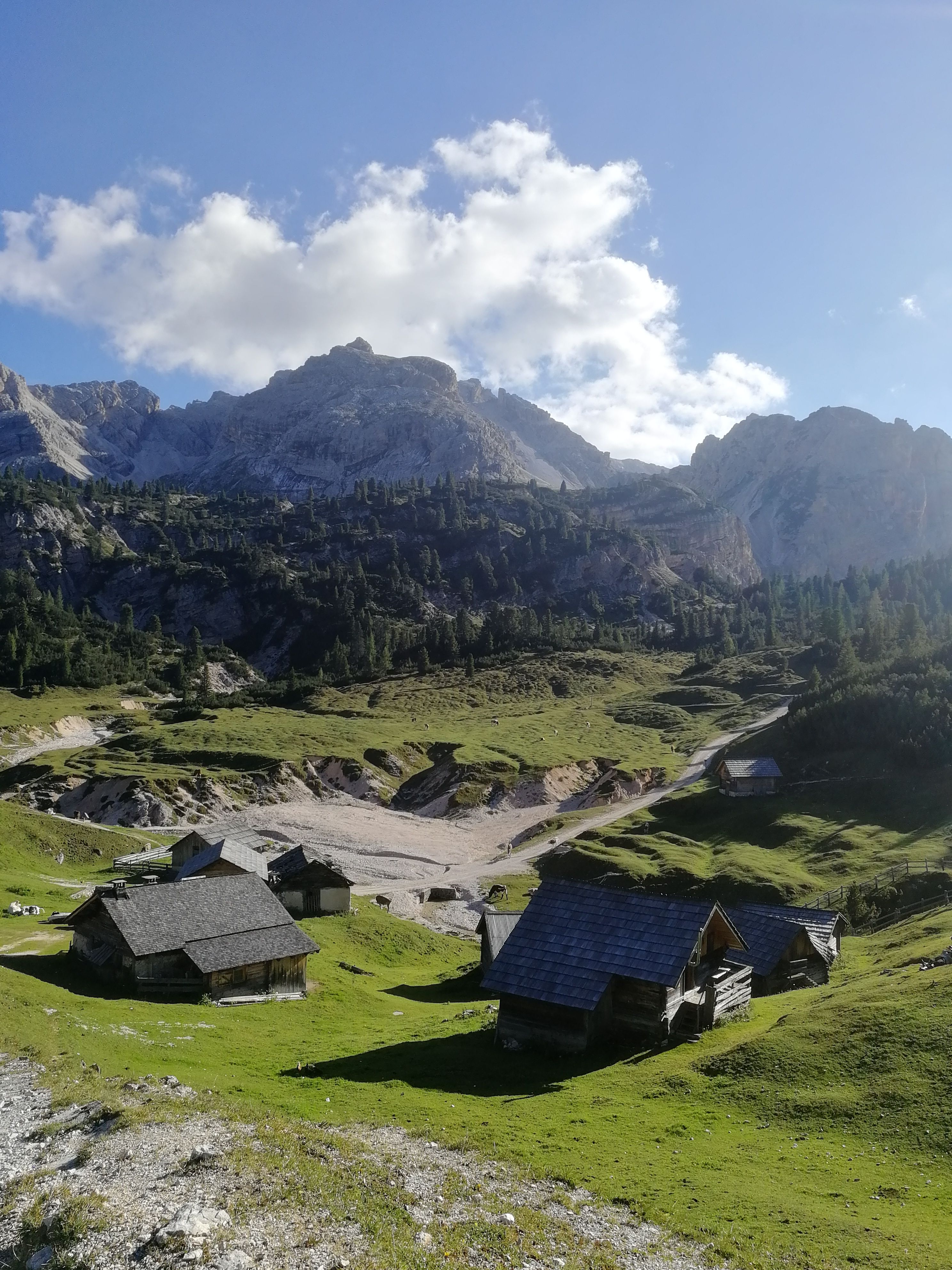 The steep climb is rewarded with the beautiful meadow at Fodora Vedla
After some more up and downs you reach the final long descent ( ~15km) to the Malga Ra Stua hut and further down to Cortina again.
A reference to this tour can be found in Fred Wrights book "Rough Stuff Cycling in the Alps".