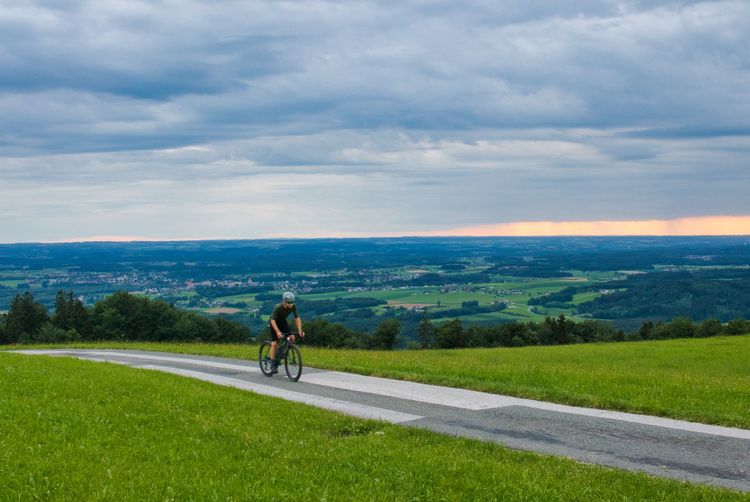 We're taking you up the "mellow" side of Haunsberg. No worries you will be challenged by some nice gravel paths and even pieces of single trail. Besides that you will enjoy one of the best views the Salzburger Seenland has to offer. Salzburg, the lakes, the alps, all visible from the top!
Route Description
The center of Mattsee offers the perfect starting point for our tour. With a view of the castle and the lake, we cycle past colorful flowerbeds and inviting stores and restaurants.
There is a free parking "NORD" in case you arrive by car!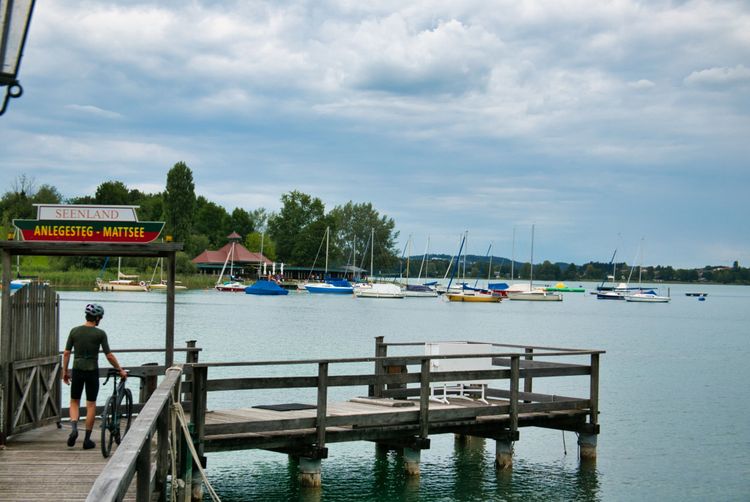 From here we follow the cycle path for a short distance between Lake Obertrumersee and Lake Mattsee to Guggenberg. Here we turn left and soon come to a small gravel path. This soon becomes a little narrower and we come to a beautiful wooden bridge and then a plank path that leads into a short single trail. Do you want to tell me now you do not want to check for yourself whether this combi really exists? 😉 Just please look after hikers here! Stop, smile and say hi and let them pass! 😎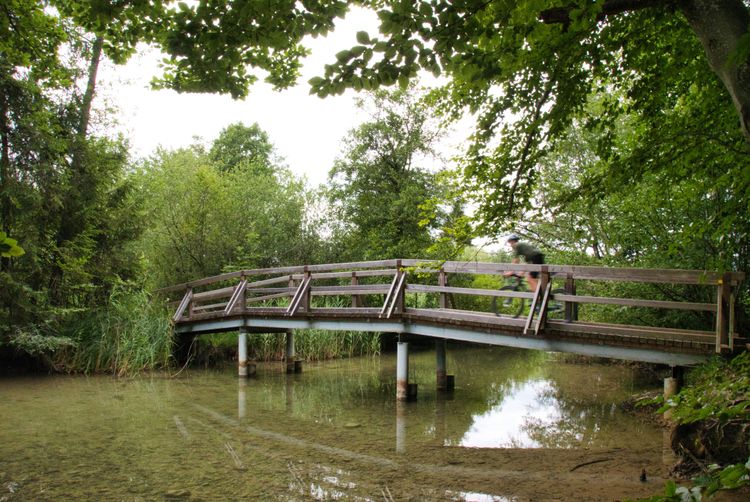 After we have seen only 2 lakes we now go with the Grabensee directly around the next. From now on it goes on narrow farm roads always times easier times harder uphill. But never too hard. Slowly we climb out of the valley and can already slowly guess what kind of view awaits us up here.
Soon we have to turn right on a steeper climb. At the top we have to take a sharp left directly on the crest. Who would have thought that? A small single trail. Not difficult, uphill and perfect to ride, soon it becomes a little wider and now and then we turn on asphalt, but more or less we follow this narrow path now to the very top. Already quite a bit before you can see a white dome enthroned on top of the Haunsberg. This radar facility is responsible for regulating air traffic over Salzburg.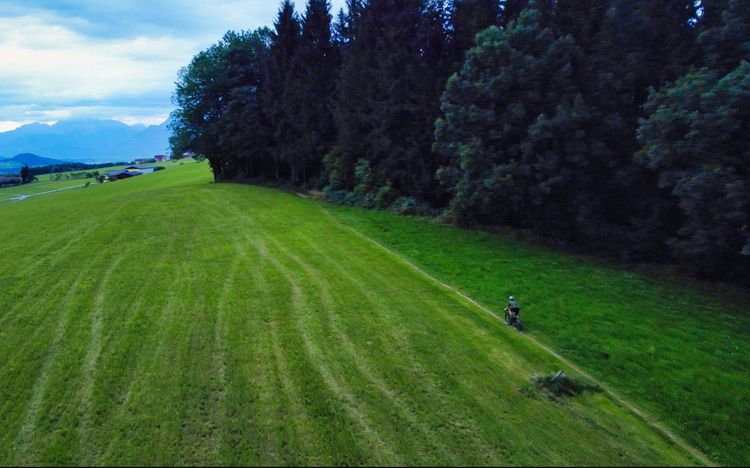 With our goal in mind we enjoy the last meters on the trail. Only at one point we cross the road, so please be careful. A last steep piece and we come to the asphalt and to the Kaiserbuche. Take some time and enjoy it. The old Emperor's Beech (Buche) has unfortunately fallen victim to a storm but a new one is already growing up! It was built in honor of Emperor Joseph II. The stone pyramid next to it even says: "Here stood the great Emperor Joseph II on October 28, 1779". Congratulations, so you've conquered the mountain on your bike and are now standing on the same spot as the Emperor, and of course with an imperial view.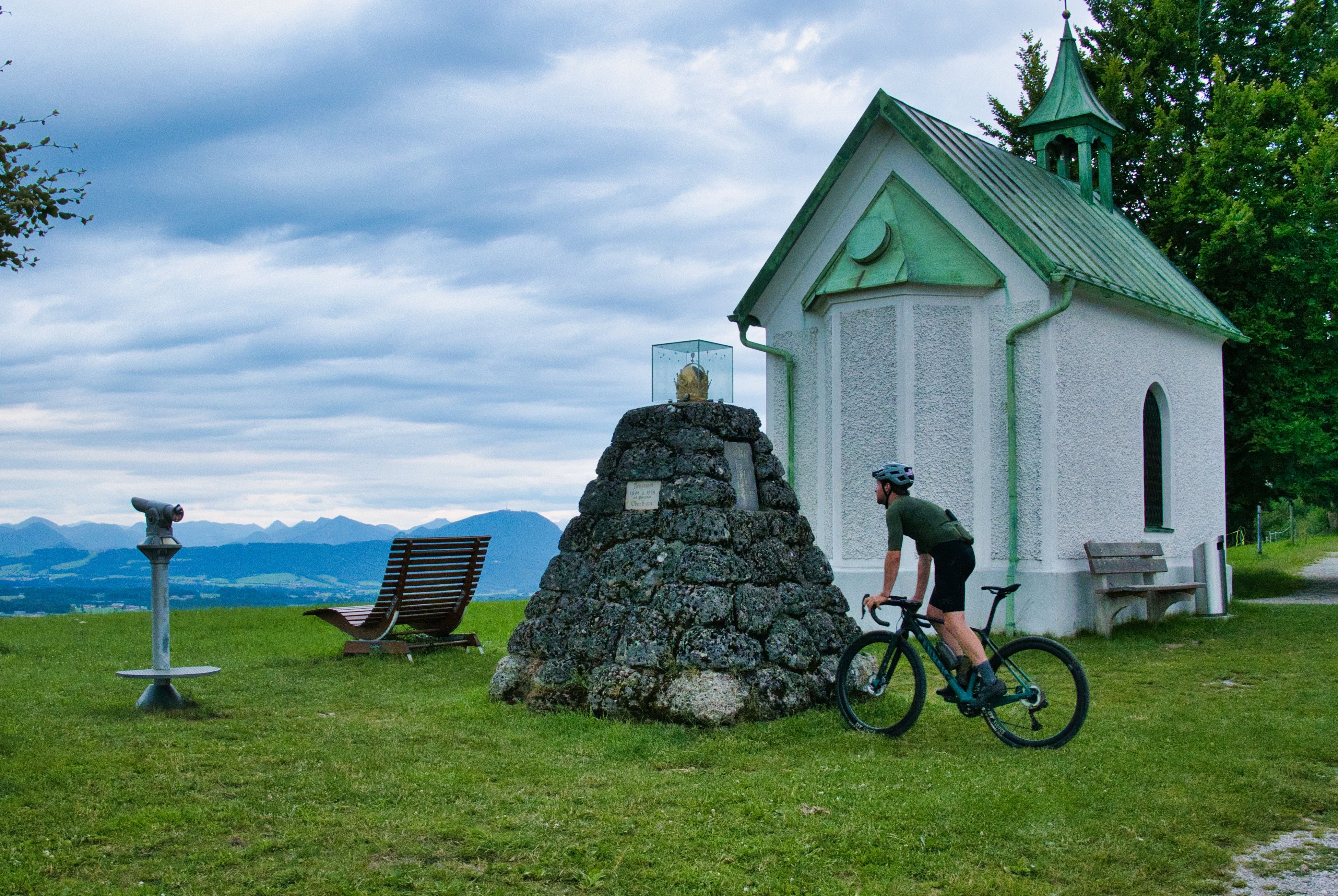 What remains? A crisp descent to Obertrum am See awaits us where we turn onto the cycle path towards Mattsee. From here we can finish our tour relaxed along the cycle path. In Mattsee we arrive back in the town center.