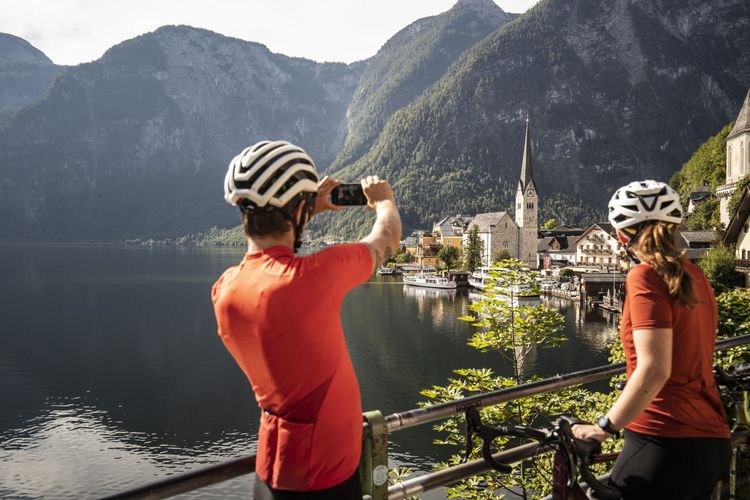 On the gravel bike around Lake Hallstatt to the Koppenwinkel
DayTrip
Hallstatt is known worldwide. Of course, Lake Hallstatt is well known as well. On this gravel bike tour, you will explore Hallstatt and circle the lake. A special treat comes with the Koppenwinkel: here you have a small nature paradise right next to the famous Lake Hallstatt, which is perfect for gravel bikes!
Route Description
Biker Paradise Bad Goisern
The start of this tour is in the heart of Bad Goisern. The place lives cycling and you can see that everywhere. After all, it is also the home of the legendary Salzkammergut Trophy!
We can easily travel by train, but there are also plenty of parking spaces for cars.
This tour can be ridden in both directions, but we describe the route counterclockwise for you. From Bad Goisern we ride on quiet roads and bike paths south.
Soon we will cross the Traun and reach Lake Hallstatt.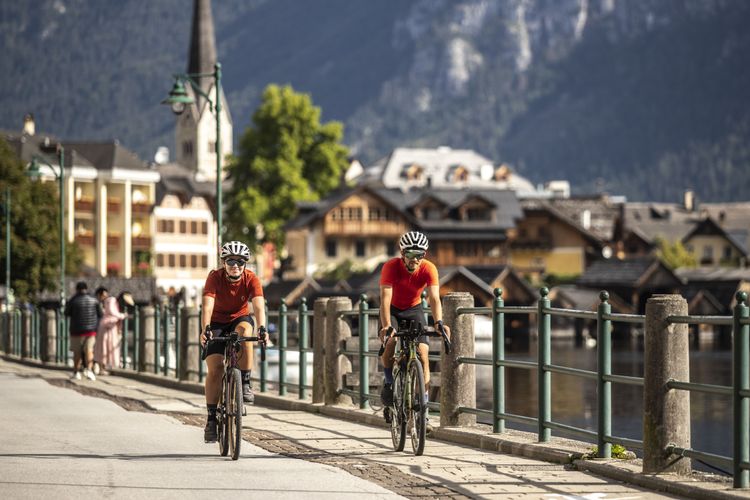 World Cultural Heritage Hallstatt
We now follow the road further south. The road soon winds along the rock, directly above the lake. While the drivers now turn into a tunnel, we as cyclists are allowed to ride a small road along the lake and come directly to the town of Hallstatt via this route.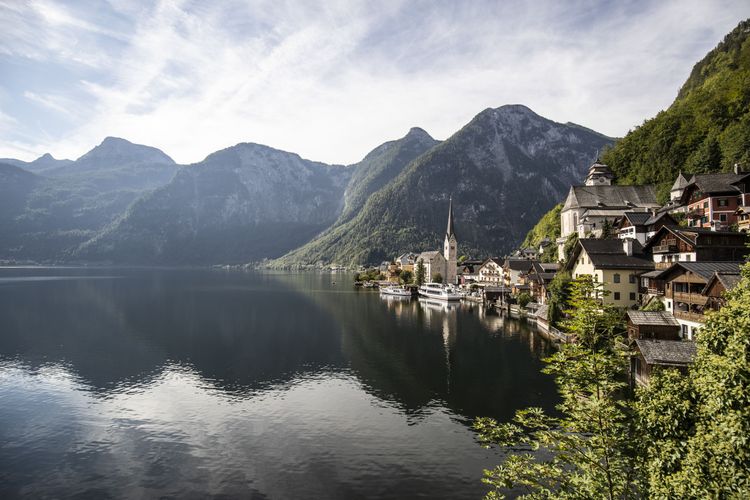 Soon, the world-famous view of the church directly on the lake with the rugged cliffs in the background will open up for you. We have to stop for a photo here!
In Hallstatt you will also find many shops to buy souvenirs and to fill up your supplies and empty stomachs.
But now out of the hustle and bustle. We ride east along the bike path along the lake.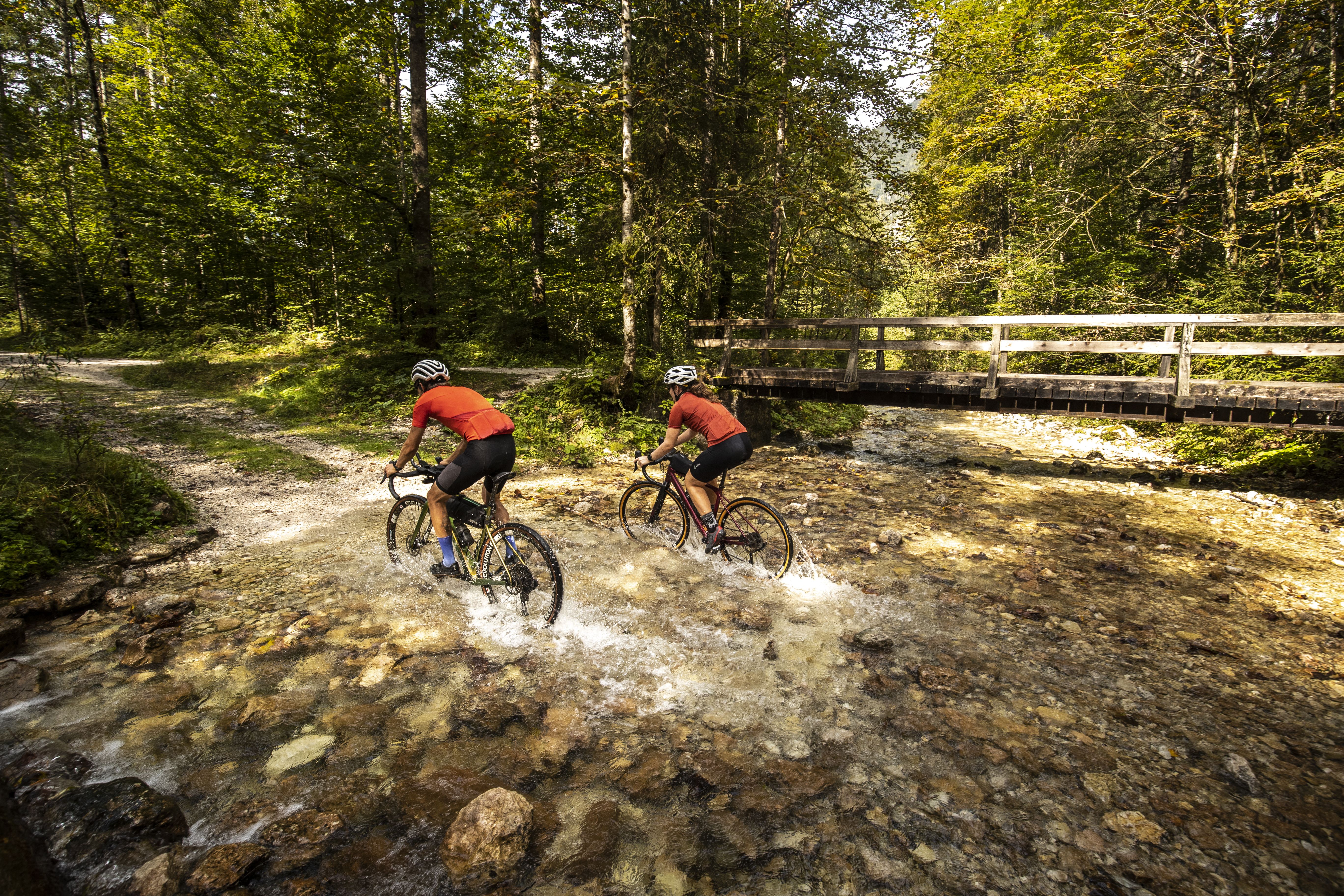 To the Koppenwinkel on gravel
Not too fast! Before we cross the Traun again, we turn off to the Koppenwinkel. A wide gravel path next to the Traun takes us away from Lake Hallstatt to the Koppenwinkllack'n. On the way there, we have to cross a few small streams. On the bridge or right through, something is offered here for every temperament.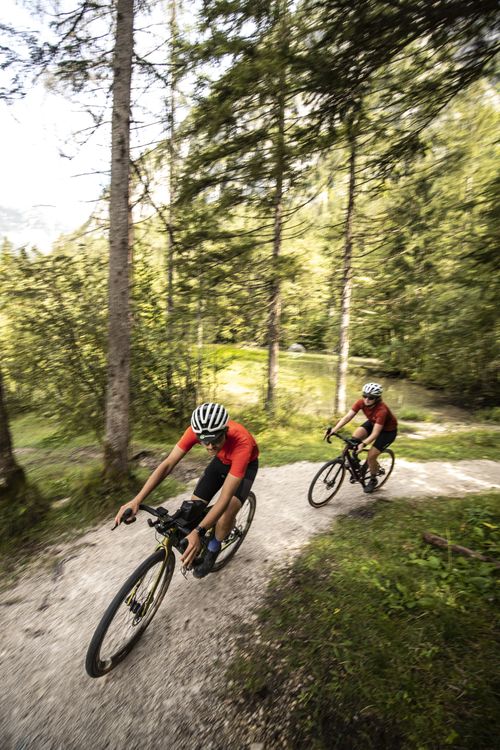 The Koppenwinkllack'n, a small pond in the farthest corner of the Koppenwinkel, has it all. If you are lucky, you will find a crystal clear, reflective water surface here. Truly peaceful and idyllic.
The east bank of Lake Hallstatt
We now cross the Traun again at the Gasthaus Koppenrast. Of course, there is another rest stop here. Past the peaceful Obertraun, we return to Lake Hallstatt.
The east bank is a special highlight for cyclists, because here you cannot come by car and the path is too long for most pedestrians. On small roads, partly asphalt, partly gravel, we follow the lake back to Bad Goisern.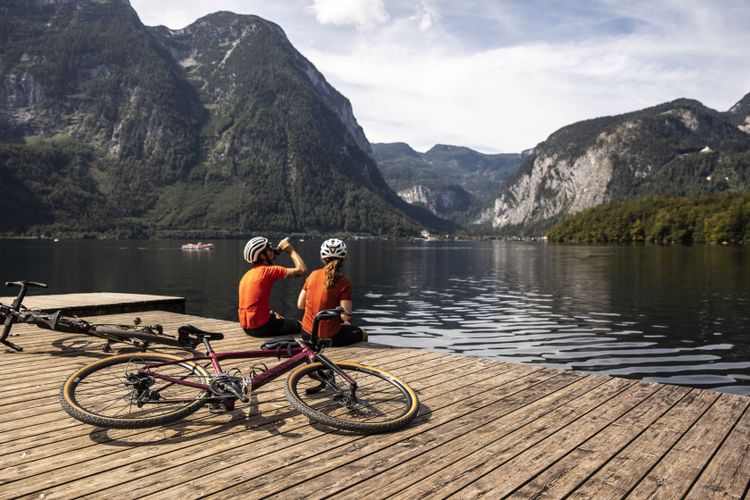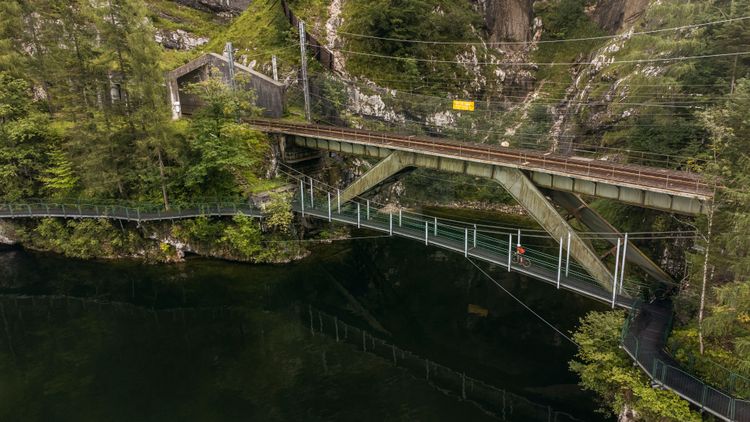 For Gravel Bikers, this tour is a must! The route is varied and leads us past beautiful landscapes. The Koppenwinkel is a real insider tip for all those who want to get off the beaten track. But also the Hallstatt cultural heritage and the Lake Hallstatt are absolutely worth a visit.