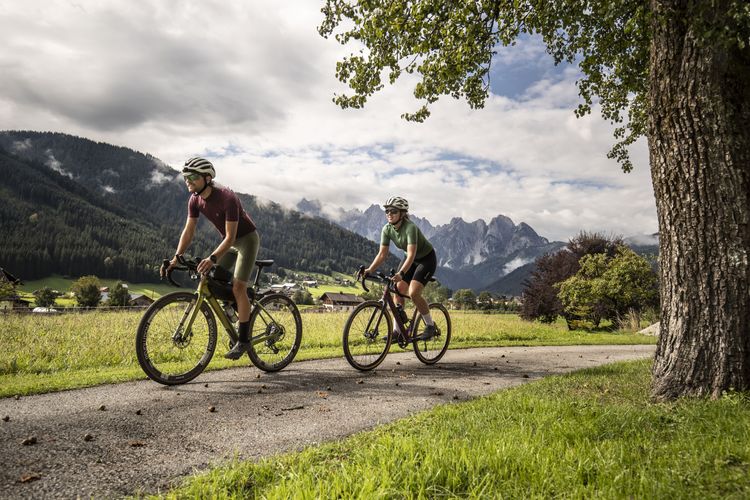 Gosau panoramic graveltour
DayTrip
Off into the mountains to Gosau, but not too many metres in altitude, please? This tour gives you magnificent panoramas and beautiful gravel paths, but is also beginner-friendly!
Route Description
Start in Gosau
We start in the centre of the tranquil village of Gosau. There is no train here. The nearest train stations are Obertraun, Bad Goisern and Golling an der Salzach. However, a bus connection is also possible. Please ask if you are allowed to take bicycles with you. Of course, it is also very easy to get there by car and there are plenty of parking spaces in the centre of the village.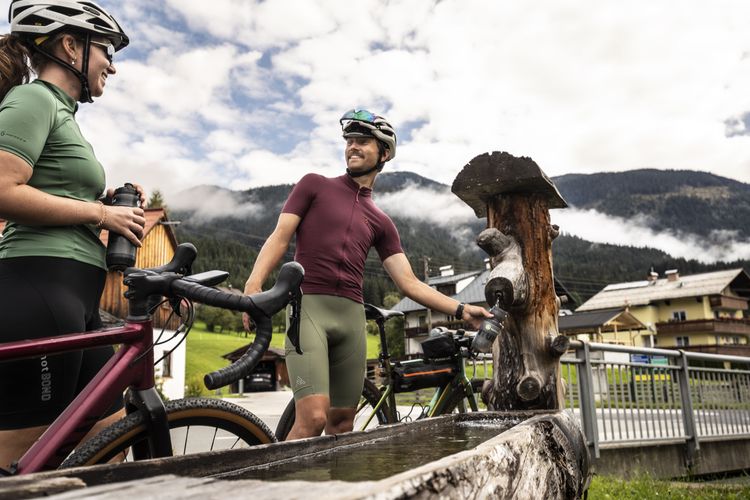 The climbs at the beginning
We start from the village of Gosau on the road up to Pass Gschütt without any major detours. We take this road almost all the way to the top. Shortly before the top of the pass, we turn right onto a small forest road. This carries us even further up. Perfect gravel in the dense forest makes the graveller's heart beat faster and we arrive at the top.
We can catch a few beautiful views of the Gosaukamm and Dachstein massif from here, then we head back down towards Gosau.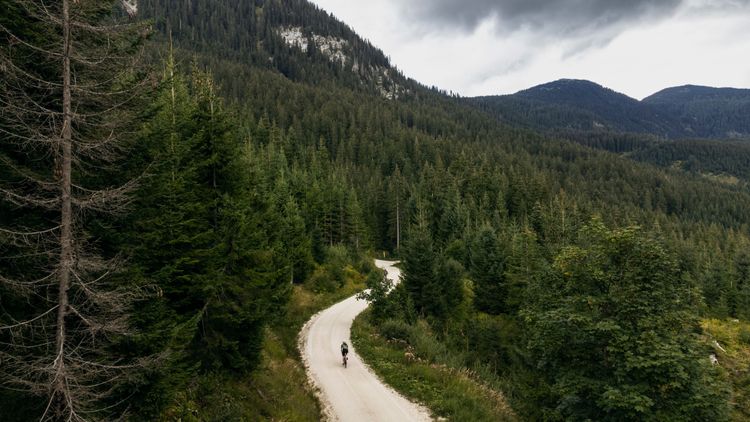 Vordertal and Gosaubach
In Gosau we cycle along the Gosaubach stream towards Vordertal. On narrow roads and cycle paths, we reach the Vordertal reservoir. With a bit of luck, we can watch a few fishers here before we cross the Gosaubach and cycle along the forest towards Hintertal.
We cross the Gosaubach twice more and wind our way into Hintertal.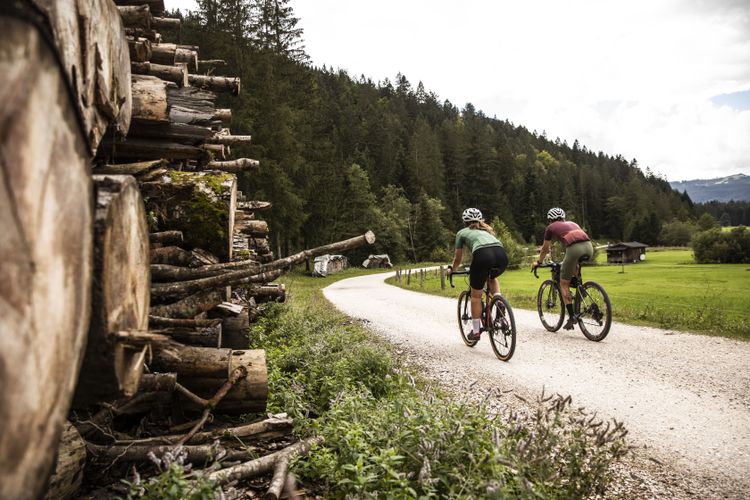 Back to Gosau
From here we ride without detours along the Gosaubach stream back to the village of Gosau. In Gosau you will find many places to stop for refreshments and accommodation to recover after your tour!