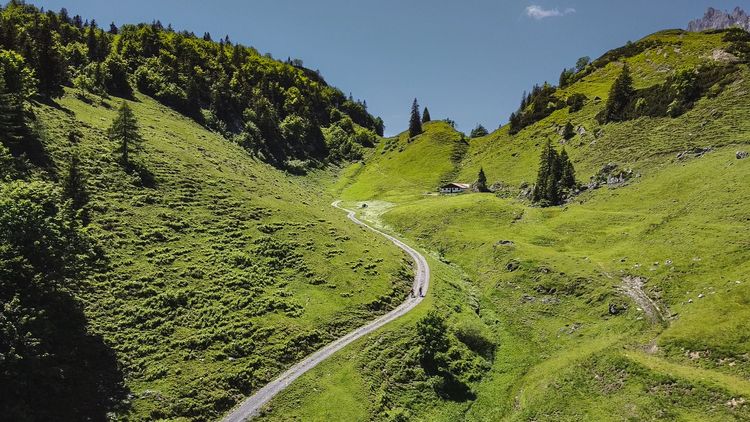 Snack tour to the Kaiserniederalm
DayTrip
A tour to an uninhabited alpine pasture? Yes! The view here is gigantic, the path beautiful and there is also the option of continuing to hike from here.
Route Description
Getting there
The most comfortable way to get there is by car. Here you can best park at the tourist info office in Kirchdorf in Tirol and then start your tour in the direction of Gasteig - a little above Kirchdorf. By bike, the nearest train station is St. Johann in Tirol. From the market town it is a few kilometers with a crisp climb to the start of the tour.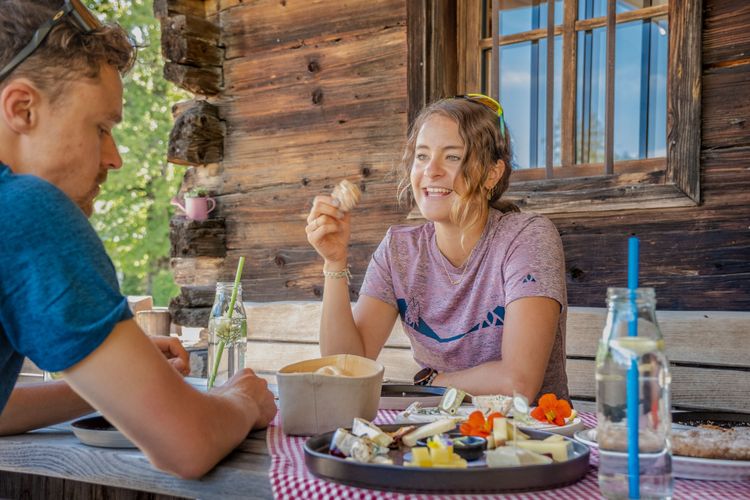 On a leisure tour with the e-bike
You will have the most fun with an E-MTB or other off-road bike. Fit cyclists will of course also master the tour without assistance. As a start we recommend the information office of the tourism association in Kirchdorf in Tirol. You can either stock up in the village or later at the show dairy "Wilder Käser" with a hearty snack with the best products of the region.
After a first short ride from the center of Kirchdorf in Tirol to Gasteig we reach the said dairy factory "Wilder Käser". Immediately after it, we leave the asphalt and it doesn't take long before we encounter the first obstacle. At the Luigambach you can either rush through the stream at full speed or take the small footbridge at the edge if you don't want to get wet.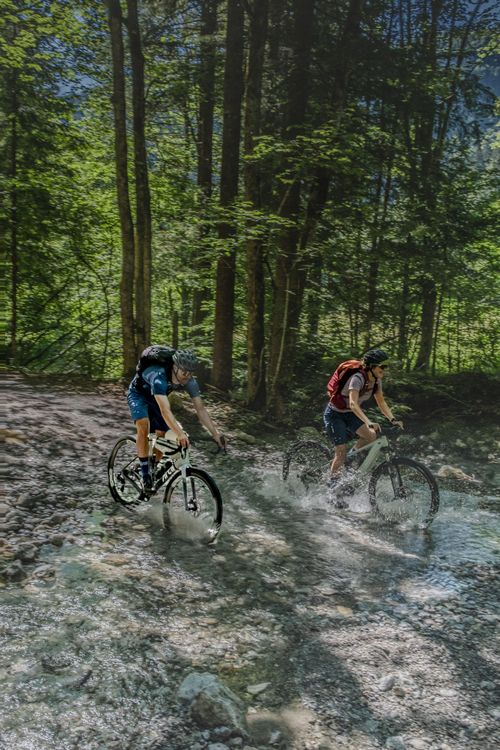 We keep to the right and soon we are heading uphill into the forest. The road winds through the forest and a few times we can follow the stream along the edge or cross shallow places. It is not long before we leave the forest. A wide panorama opens up and in many serpentines the road winds up to the Kaiserniederalm. Here the Wilder Kaiser also reveals itself to us with its breathtaking rock faces.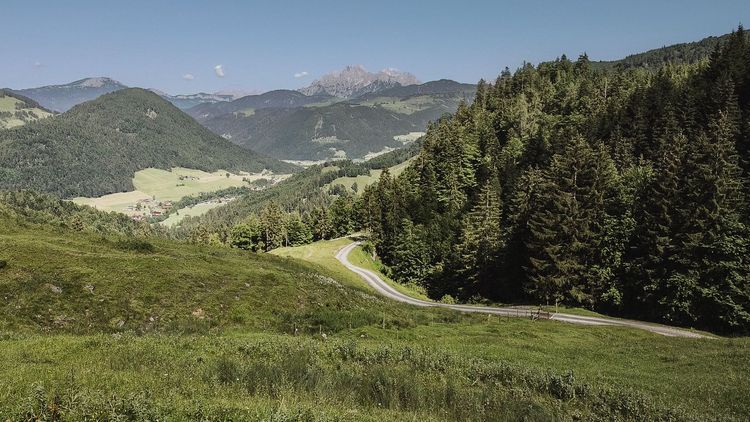 Short break or continue on foot?
Even though the alpine pasture is unmanaged, you can take a break here with the snack you brought with you. Or do you want to go further? You can also leave the bikes behind and take a beautiful hike from here even to the top of the Kaiser Mountains. The Kaiserhochalm is also open in summer in good weather and is only a short walk away. Afterwards, it's a rapid descent along the same forest road!