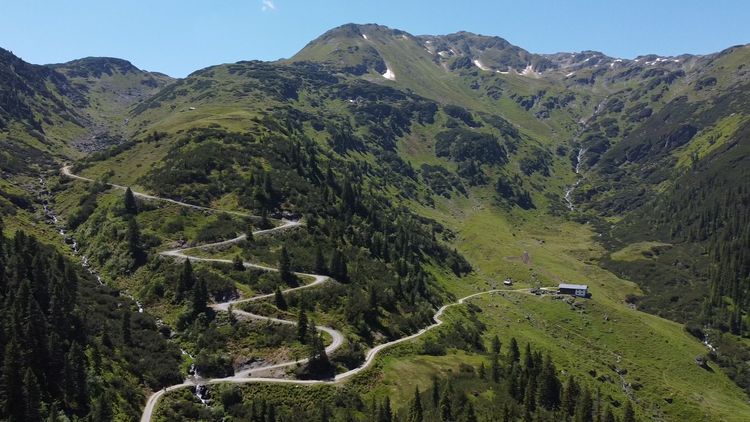 Monster climb to the Filzenscharte
DayTrip
To get to the Filzenscharte you have to overcome a long climb in high alpine terrain. This is certainly not for nothing: unique panoramas and a descent that you will not forget should be convincing enough to swing on the saddle. At the top, a fantastic snack awaits you at the Rotwandalm.
Route Description
From Westendorf up the Windau valley
We start from the train station in Westendorf. Here you have good connections from the next larger stations such as Wörgl. Of course, motorists will also find a place here. 😉
We leave the road very quickly and ride along the Windauer Ache with a slight, pleasant gradient.
After a while you turn right onto an asphalt road. The Steinberghaus appears on the right. The food at Steinberghaus is excellent! But of course you could also stop here on the way back.
By the way, it is also possible to shorten the route and start from here if you arrive by car.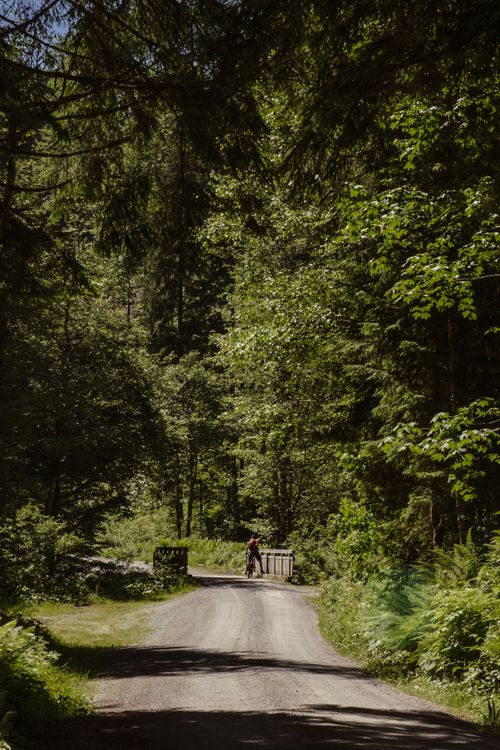 Rest at the Gamskogelhütte
The high mountains are approaching fast now! The asphalt ends and we find some cooling on a short section through the forest.
Not long and we ride out of the forest. A wide mountain panorama greets you. Straight ahead in the distance you can already spot the Gamskogelhütte. It invites you from afar to take a break and enjoy a cool drink.
Attention: This is the last stop before the Rotwandalm. And this is right at the top.
Soon you will pass the last parking lot for cars. And here we cross the Windauer Ache.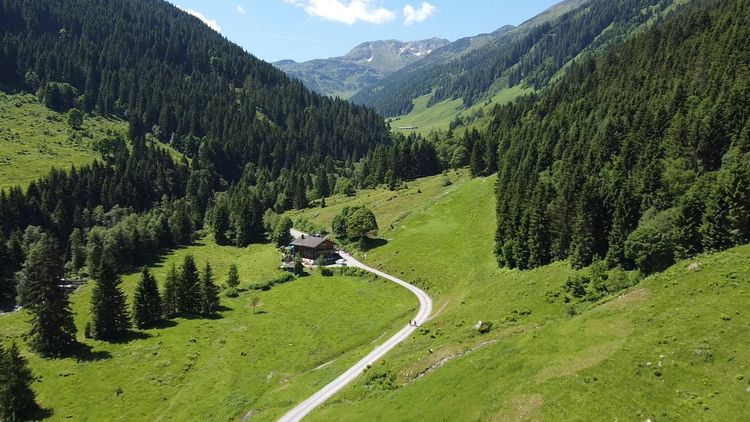 Up to the Filzenscharte
From here on we follow the forest road at a constant incline and with some serpentines. A few small unmanaged alpine huts stand on the wayside and make the panorama for us only more beautiful.
On the left we see the path that winds its way up to the Scharte. You still have some energy left? Then climb a few meters and enjoy the view into the next valley.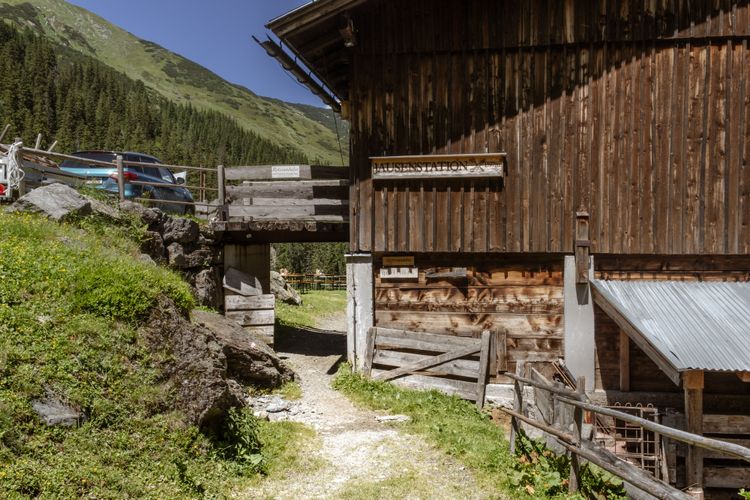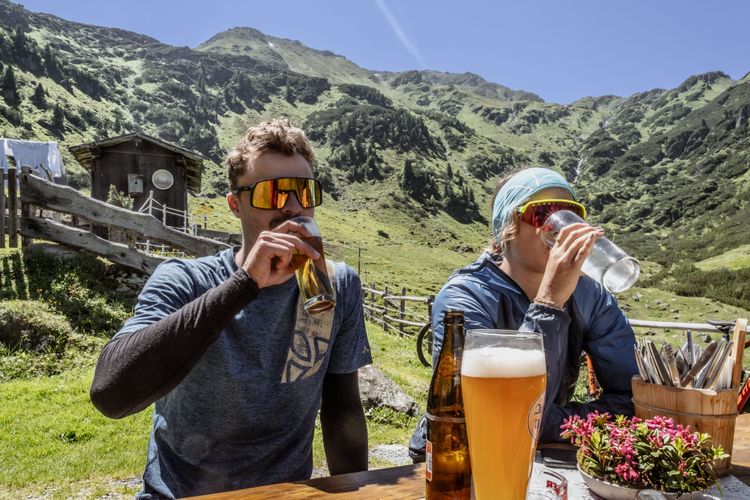 Panorama and excellent Food at the Rotwandalm
Shortly before the end, the slope becomes less and the terrain a little wavy. Here a short stream crossing is waiting for us. We follow a few hills and roll downhill to the Rotwandalm. What a sight: The small Alpine hut stands in the impressive high alpine terrain and we only have to roll downhill to it.
Simple, regional food and much needed drinks are waiting for us there!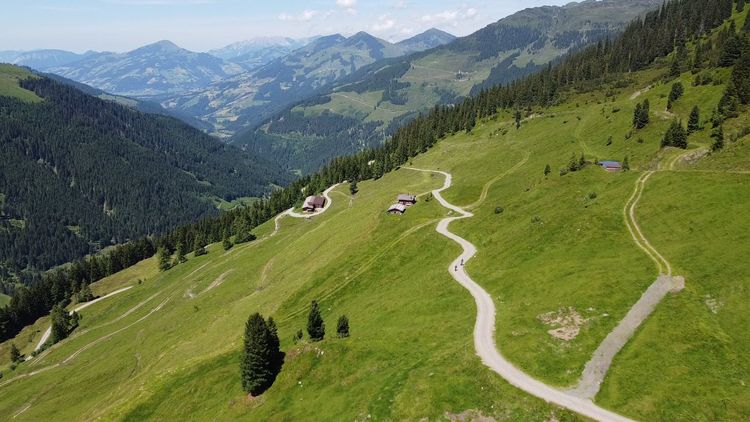 Perfect descend back to Westendorf
The descent is long and is a lot of fun! Perfect panorama, perfect gravel road, perfect switchbacks. Almost along the route we rode up we go down again! Only a bit after the Steinberghaus we follow the road instead of the gravel road along the Windauer Ache. But even the road is beautiful and offers a beautiful view. Enjoy!