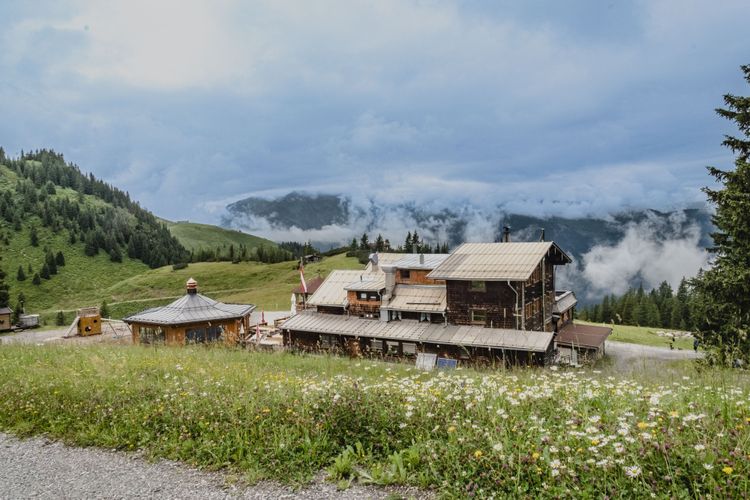 From Kirchberg to the Brechhornhaus
DayTrip
The Brechhornhaus is widely known in the Kitzbühel Alps. Both hikers and mountain bikers set a tour to the breathtakingly located Alm as their goal. It even offers a charging station for e-bikes!
Route Description
Getting to the start
We start our tour in the beautiful Kirchberg in Tirol. We can arrive by train and travel to the train station Kirchberg in Tirol. But of course there are also sufficient parking facilities near the station if you want to arrive by car.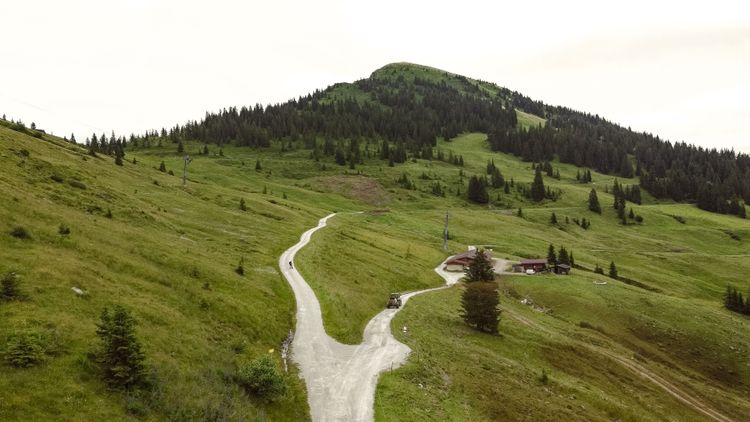 The way to Brechhornhaus
From the center of the village we ride along the Aschauer Ache southwards on the bike path. Along the Aschauer Ache, idyllic, small settlements await us and the Ache tumbles over small steps down into the valley.
The bike path takes us from Kirchberg in Tirol to the mountains and back without much traffic. Smoothly we ride up the valley and soon after crossing the Brügglbach we turn right and ride directly steeply uphill.
In many serpentines the road winds, partly up to 20% steeply uphill and offers us many views of the surrounding mountains. At the Hagleralm it briefly becomes less steep and we can take a breather before we climb the last hairpin bends to the Brechhornhaus.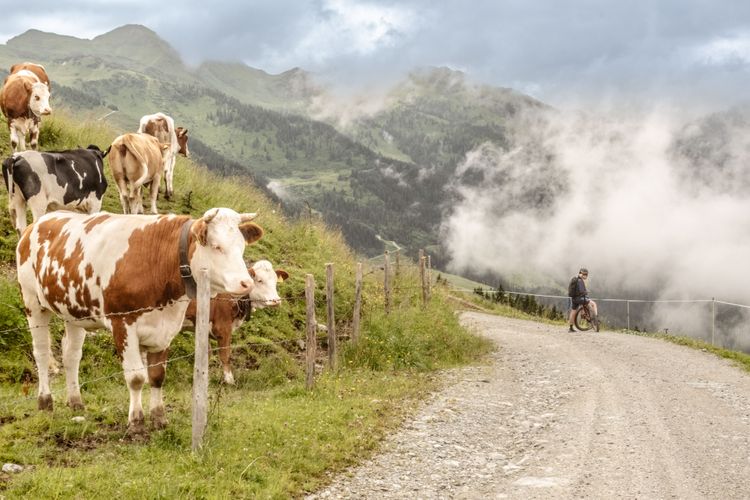 Food and our way back
What a view! At the top you can also look down into the next valley towards Westendorf. In the Brechhornhaus you will be well taken care of. Spinach dumplings or cheese dumplings are highly recommended.
We go back downhill on the same path and down the valley back towards Kirchberg.