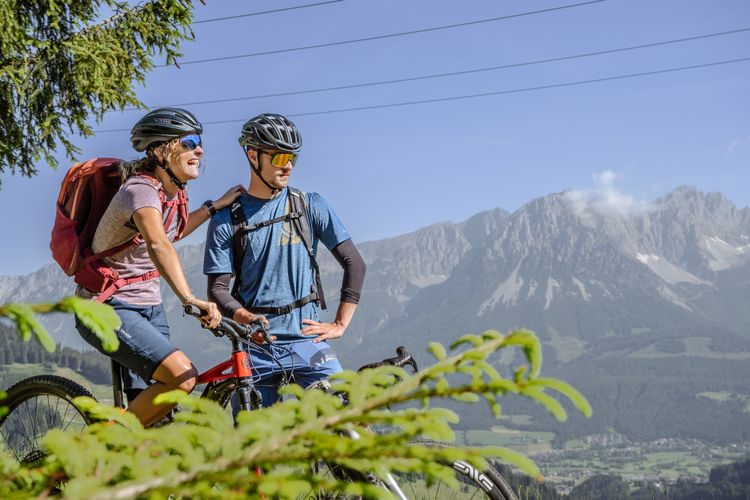 On gravel up to Sonnberg and Rauher Kopf
DayTrip
The Sonnberg (sun mountain) keeps what its name promises. Due to its south-facing slope, you will find beautiful views and sun here at sunrise but also at sunset. And the tour itself? From small asphalt roads, over gorgeous gravel to a small single trail, everything is there!
Route Description
Which bike for the Tour?
Now you will ask yourself: Which bike should I take? A gravel bike? A mountain bike? Or an e-gravel or e-mountain bike? The answer is simple: you will have a lot of fun with a gravel bike and also with a MTB. With a mountain bike you will certainly find it easier to ride downhill. If you are not sure if you can do the tour without an e-bike or if you prefer to enjoy the panoramas more, the e-bike is the perfect choice!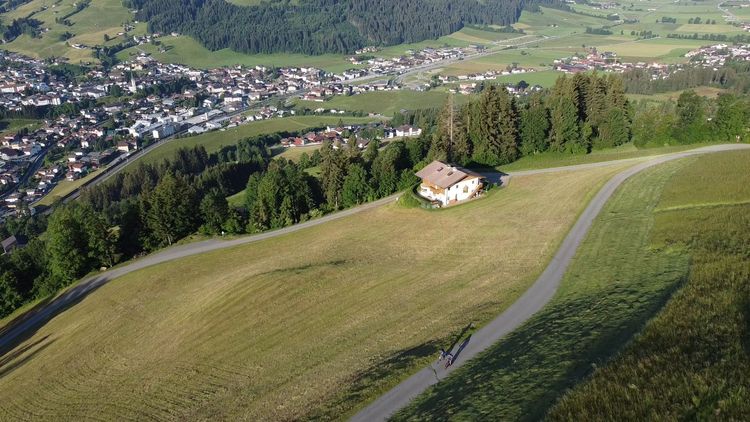 Start in Kirchberg in Tirol
Once we have chosen the right bike we start from the tourist office in Kirchberg. This is less than 200m from the Kirchberg train station and if you still need an overview map or have other questions, the tourist office will be happy to help you!
Kirchberg is a small town with beautiful traditional buildings and many places to stop. You can also find a nice place to stay overnight.
Through the underpass under the railroad tracks we ride out of the town center in the direction of Sonnberg. We turn right towards Spertendorf and keep right.
Following the signs to Rauher Kopf, the road winds uphill in a few switchbacks.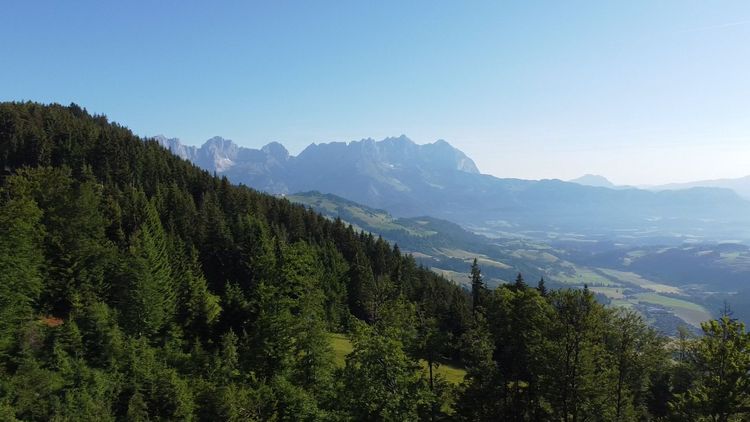 A short break with dream panorama
Already the asphalt ends and we come to a gravel road. Not far after we are finally on gravel, a small hut appears on the right. It is not managed but the view towards the Kitzbüheler Horn and the Kitzbüheler Alps all around invites to a little break!
It's not far now! Shortly before the highest point of our bike tour we get again a fantastic view. This time, however, into two valleys. On the one hand back to our starting point in Kirchberg, on the other hand in the direction of Kitzbühel and Oberndorf into the next valley.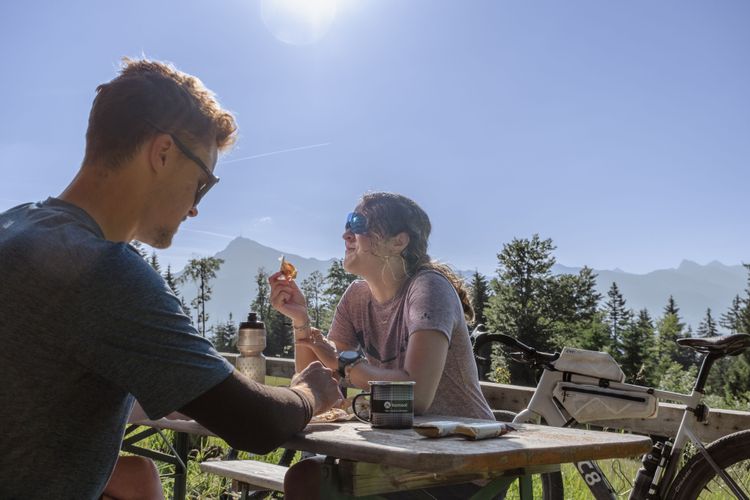 A view on the Wilder Kaiser mountains
If you make a short detour to the right shortly after the highest point, you will even be able to enjoy a truly spectacular view of the Wilder Kaiser mountain range. The descent winds in narrow switchbacks on the other side of the Rauher Kopf back down towards Kirchberg.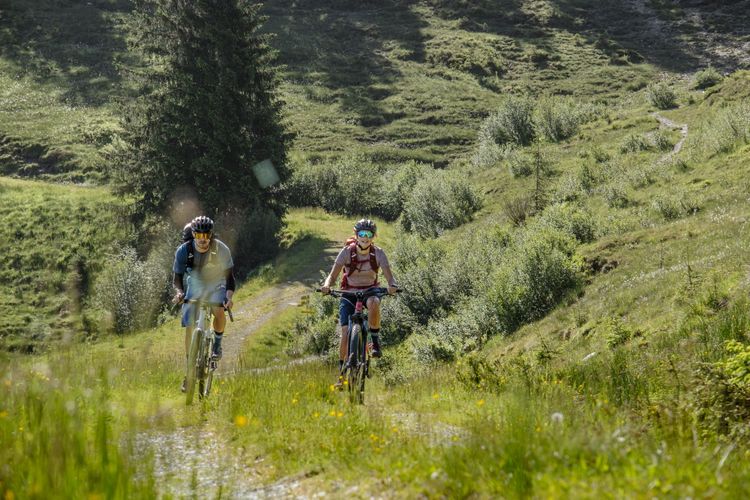 Back to Kirchberg via the Ruetzenhof
Shortly after we arrive back on asphalt, we can turn right to treat ourselves to a snack at the Jausenstation Ruetzenhof. The terrace offers a wonderful view!
Now it is not far. The last meters we roll downhill before we turn left onto the road towards Kirchberg.