Gravel "Grutten" Loop
DayTrip
The Grutten round could probably be called the big brother of the Rummler round. Not too long, but with a few challenges for you and perfect panoramas, this round is a real experience for beginners as well as for advanced bikers.
Route Description
A loop for all levels of riders
Just like the Rummler round, this route will provide you with a lot of fun, both on an e-bike and on a gravel bike!
You are super fit and need a short route in the evening with your MTB? You will also be very happy with the beautiful views in the golden light.
Just like the Rummler round we start in the picturesque Oberndorf. We find good parking spaces near the church and if you come by train, St. Johann in Tirol but also Oberndorf in Tirol as stations are not too far away.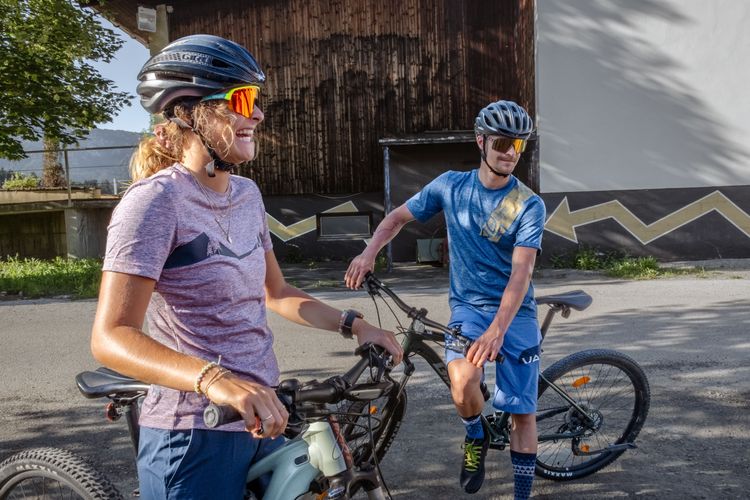 First up via Holztratt
Via Holztratt we quickly ride uphill and soon leave the village. Next to you a landscape of fields and forests alternates and determines the landscape on the way up.
Suddenly the road ends. At a farm we turn onto a small gravel road.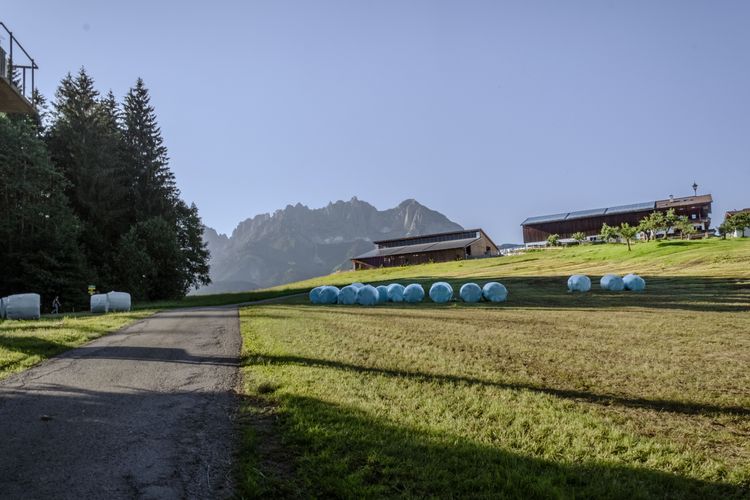 Gravel and dream panorama
Now we are already rushing the first short piece on gravel downhill. A beautiful left turn and then we turn already to the right. After a few meters uphill we look at a huge field with mountain panorama in the background.
Yes: With this view you may now rush downhill. We pass the junction where the Rummler round leads down to the left towards Oberndorf. (Unless you want to shorten the round, then you should ride along here).
Let's rush towards a forest. As soon as we have passed through it, we pass the Rettenberg on the right.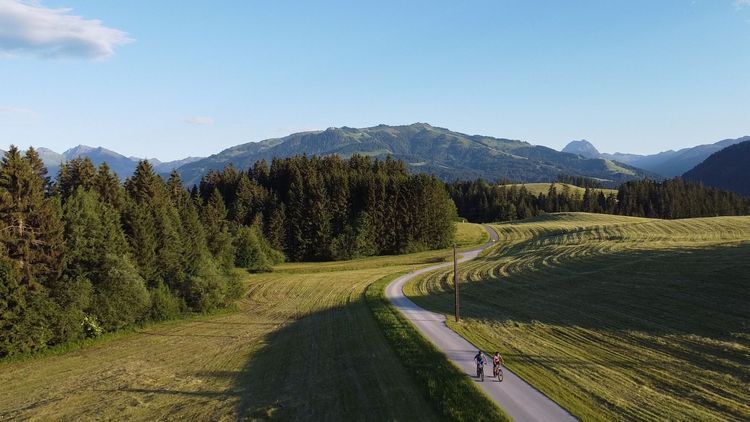 Descend with a view on the Kitzbüheler Horn
WOW! Suddenly the view of the Kitzbüheler Horn opens up. This iconic mountain just sticks out from anywhere in the landscape. The asphalt ends and we find ourselves on a narrow gravel path. Surprise! The gravel path becomes a small single trail. Now some riding technique is required here. A few roots along the way and a slightly steeper descent challenge us! If you are unsure, you can also push your bike down. It's not far and better safe than sorry 😉
At a farm we leave the forest and are back on asphalt. Now follows a brilliant descent slightly undulating at the beginning through the forest, then times again open.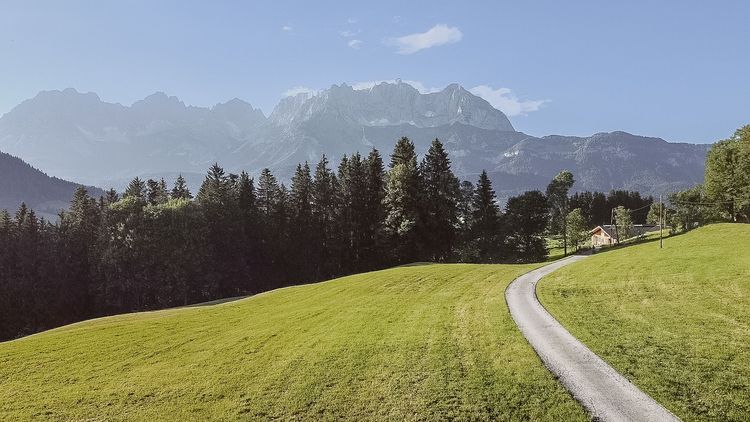 Back down to Oberndorf
On small asphalt roads we literally rush down to the main road. At this we turn left but only for a few meters before we turn left again on a smaller road. Straight ahead we roll relaxed back to Oberndorf in Tirol. This tour had it all! Enjoy a refreshment in the village, you have earned it!