A sports coach, his book and the ultracycling scene
At least in the German-speaking world, you probably couldn't get past it:
The book "Ultracycling & Bikepacking: Everything you need to know" was suddenly omnipresent on social media, podcasts etc..
Interesting, because the ultracycling scene and bikepacking are 2 niches that together probably have a VERY pointed target group.
The fact that someone wrote a book about it in many weeks of work and also interviewed a few of the greatest athletes in the sport about their secrets of success and tricks (Christoph Strasser, James Hayden, Jochen Böhringer to name but a few) is quite impressive.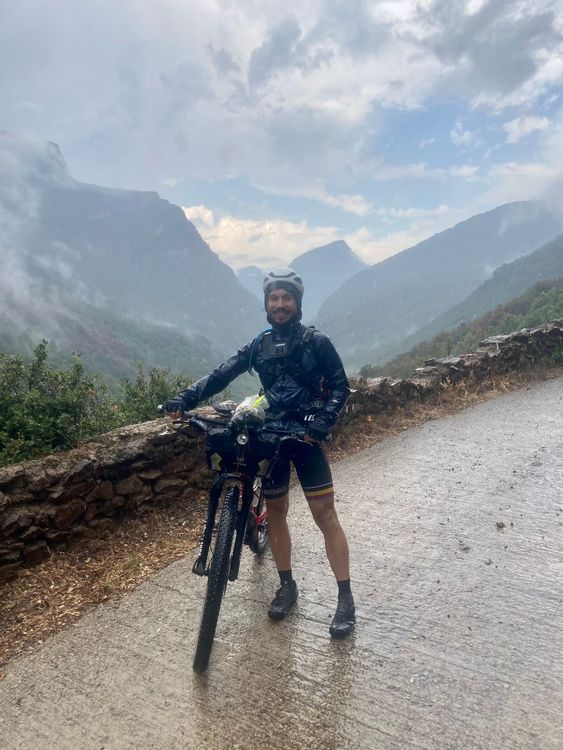 Just in: The book is being translated into English. There is a Kickstarter campaign to finance the whole thing. At the latest after this news it was hard to ignore the book and I asked myself: Who is actually behind it? Self-proclaimed expert or really ultracycling and bikepacking guru?
No sooner said than done: Stefan Barth was quicker to answer my questions than we could take a power nap. In the interview, you will learn who Stefan is, where he comes from and get a few little insights into the book that might inspire you to read the whole book and take your ultracycling and bikepacking game to the next level!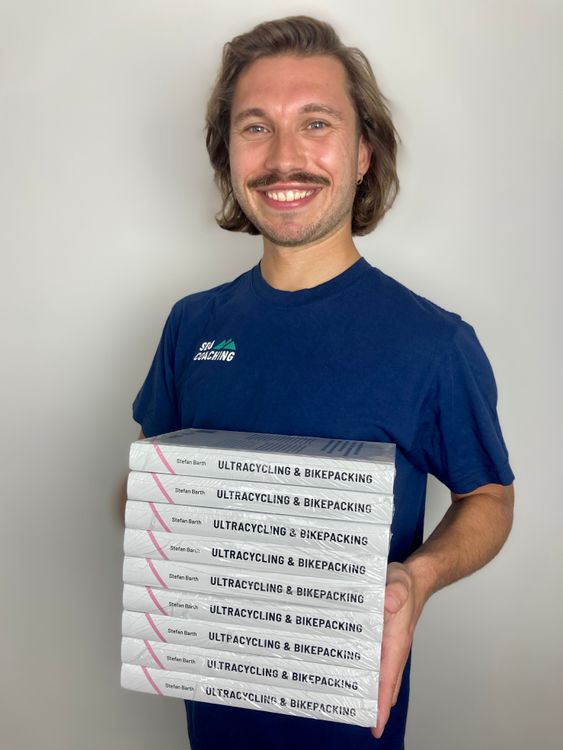 Stefan, you recently published a very comprehensive book on ultracycling and bikepacking. To be honest, I haven't heard of you before. Who are you and how did you acquire the knowledge about our sport?
Apparently I have not been around the gravel scene enough. On the one hand, my knowledge of the sport is part of my job, as I work as a medical fitness coach and also look after endurance athletes. On the other hand, over the course of time I have been drawn more and more to the long distance myself. Coming from triathlon, I first competed in various 24-hour races on road bikes in Germany and Austria. Then came ultracycling distances with support crew and finally I am now mainly active in bikepacking mode.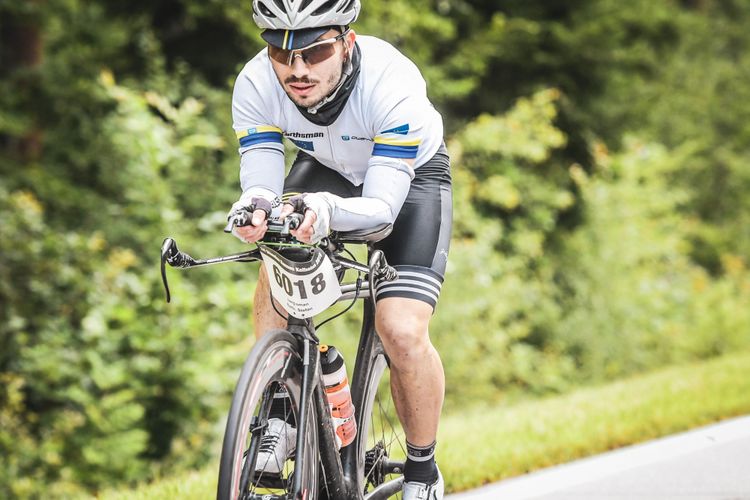 Ultradistance bikepacking is a rather brutally small niche now. You probably won't expect the book to finance your early retirement as a bestseller. What is your motivation and how did you approach the whole thing?
That is indeed not to be assumed. But of course that was never my motivation. At the beginning, I found it quite difficult to professionalise my approach to the long distance and, above all, to make it efficient. Unfortunately, we all only have a limited amount of time. In triathlon there are countless books on training and race preparation. In ultracycling and bikepacking, however, there is almost nothing. At the beginning I tried to learn as much as possible from experienced participants at events. But I found this quite tedious and difficult, as it is primarily an exchange of experiences. On the one hand, there was a lack of foundation and on the other hand, all the information sources were insanely decentralised. So the logical consequence was to fill this gap with literature. With a book that illuminates the really relevant topics. Because in which cycling or triathlon book are topics such as sleep deprivation, the effects of caffeine or the seating position for endlessly long races considered?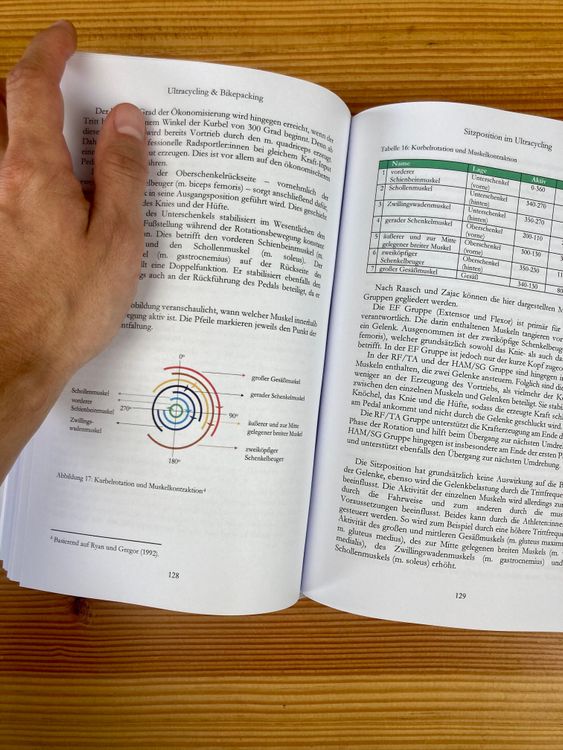 In your book you interviewed many characters from the field of ultra distance bikepacking. Among others James Hayden, Christoph Strasser but also Jochen Böhringer. How did you choose your interview partners and what was the most unusual knowledge they passed on to you?
Basically, I tried to get as many interviewees as possible to participate. Because one thing I love about the long distance is that all areas of cycling come together here. No matter if road bike, gravel or mountain bike. So that was one of my selection criteria. And I also tried to cover the supported and bikepacking areas. Because here, too, we can learn a lot from each other. In fact, that was one of my findings: These two scenes are far too little networked up to now. How can it be that the winners of the RAAM and TCR in recent years don't know each other?
Apart from that, almost every interview surprised me at some point. From the spicy mouthwash Christoph Strasser uses to stay awake; to the fact that Lael Wilcox herself rode the Transamerica Bikerace without a chamois; to Jochen Böhringer's experience of winning the Hope1000 on a borrowed 90s MTB.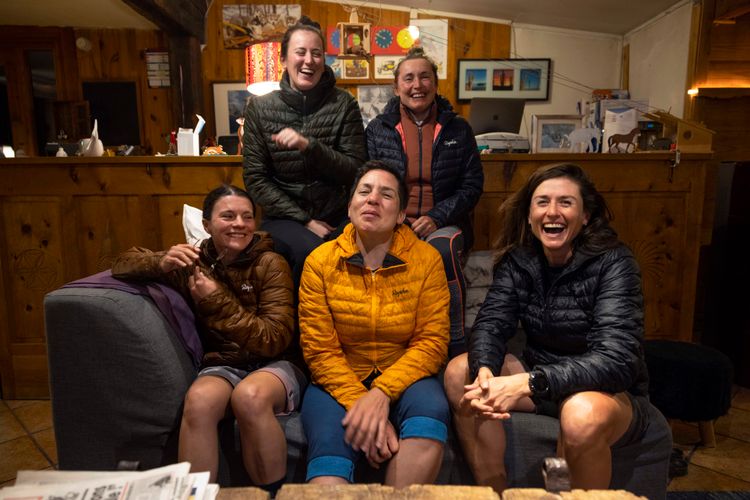 You must have spent an incredible amount of time researching and there is a Kickstarter campaign right now to bring the book out in English as well. (Yes, that's a hint, dear readers.) What have you learned about the scene and community and how do you think the whole Ultra Distance theme is developing now? UCI Bikepacking Series?
The scene is growing enormously, that much is certain. And probably the starting fields will become more and more divergent in terms of performance as a result. But from my point of view, this is not a bad thing at all. I just hope that we will also see this development in the events as well. In other words, there are cool formats for beginners but also very competitive events for top athletes. The whole spectrum of sport. Hopefully the UCI will keep its fingers out of the pie for as long as possible. But even then, in the end, it is up to the scene itself to decide which events are celebrated and supported.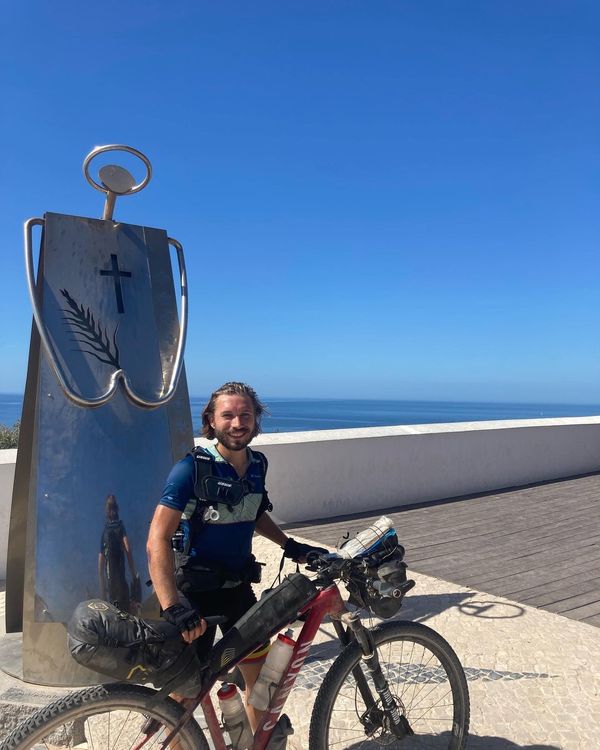 Now of course you want everyone to read your book, but what advice would you give to a beginner who wants to start bikepacking and how does your answer differ to an experienced bikepacker who wants to do their first ultra race?
My advice at the beginning is always to invest in yourself. As a teenager, I did my first multi-day tours - almost without suitable equipment. Nowadays you see the opposite, many are obviously overequipped. So it's better not to try so hard to create the optimal starting conditions, but instead just get started. In the beginning, just do the first overnighter, don't set any big kilometre goals, and just try to be on the road.
If you already feel comfortable with bikepacking and would like to switch to "race mode", I recommend keeping an eye on the break times. In the beginning, this is probably the biggest lever. For example, with the right sleep strategy or improving pain tolerance, big time savings can be achieved very quickly. Afterwards, fitness can be tackled.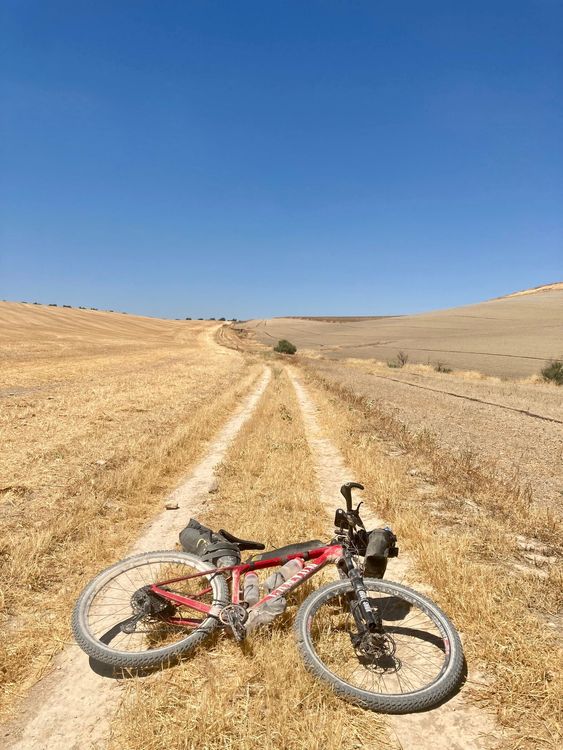 What events will we see you at this year? Are there any other events where we can meet you this year?
My first race will be the Mittelgebirge Classique. In the summer I will do the northern part of the European Divide Trail. Last year I actually wanted to do the whole trail, but in the end it didn't work out. So I "only" rode from Hamburg to Portugal. Now I have to make up for the rest from Hamburg to Norway.
Apart from that, I'll be at the Gravity Bikefestival at the end of May, where I'll be giving a workshop on pain perception and acupressure. And I'm sure there will be one or two other opportunities for a small event.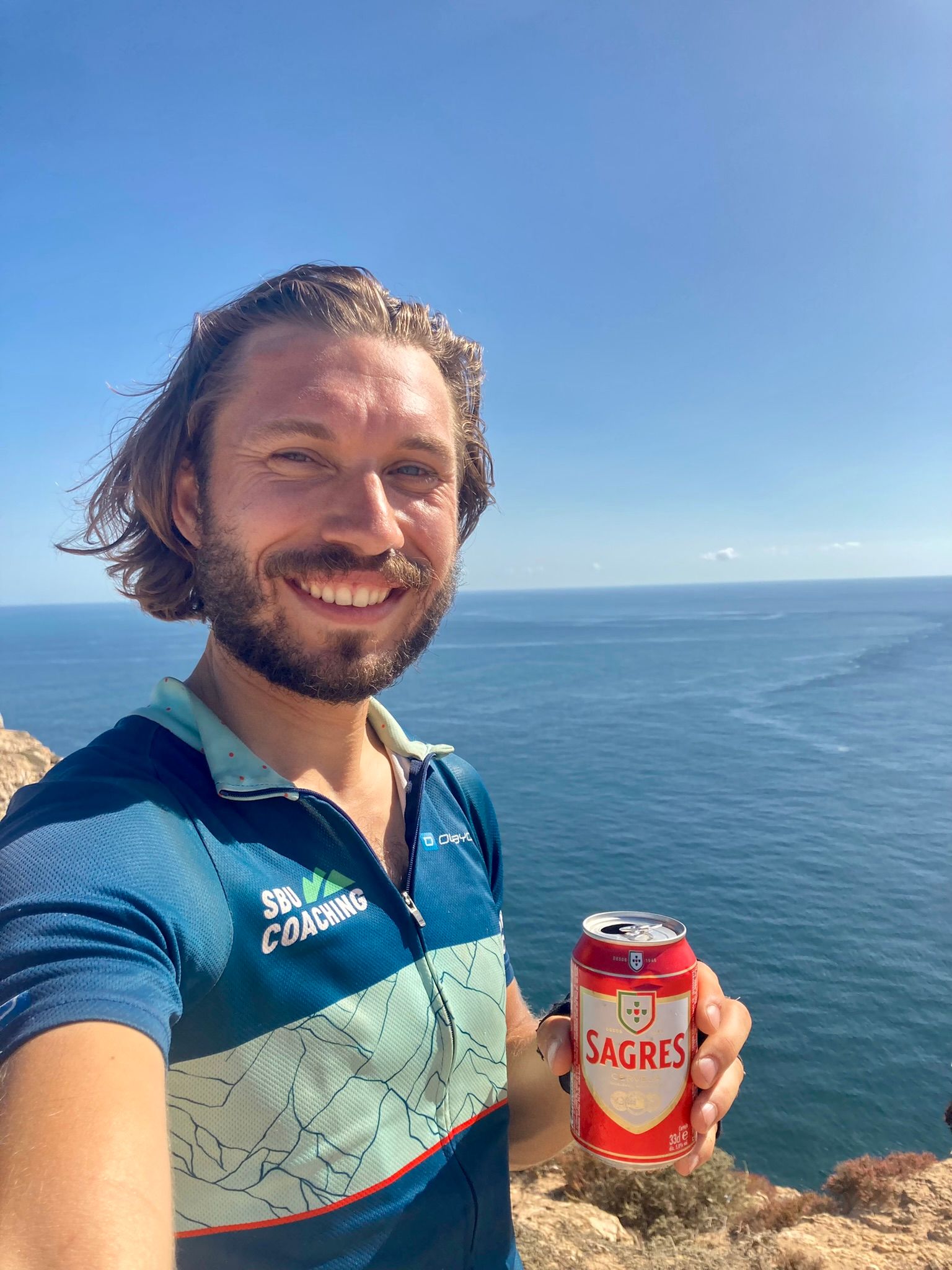 Where do you go from here? What are your new goals now that the book is finished? Is there a chance of a second book?
At the moment, the focus is on the translation. The book was very well received in the community. Especially the unique combination of a sports science approach with many practical experiences. Therefore, this knowledge should of course now also be accessible. After all, the German-speaking world is very limited.
A second book is actually in the planning stage. However, it will be more in my professional context as a medical fitness coach - it will mainly be about relieving acute tension. So it will be interesting for cyclists in any case.