Gravelbikes have diversified
The ever lasting promise of the bike industry:
"Our gravelbike is the Do-It-All machine. Trails, roads, gravel no compromise!"
Yeah we heard it all. 90's Mountainbikes are they?
Well I just received the press folder for the new Santa Cruz and it says they approach the Stigmata as a platform, rather then a complete bike.
Interesting. And definitely worth taking a closer look at their claims. What does that mean? What actually changed?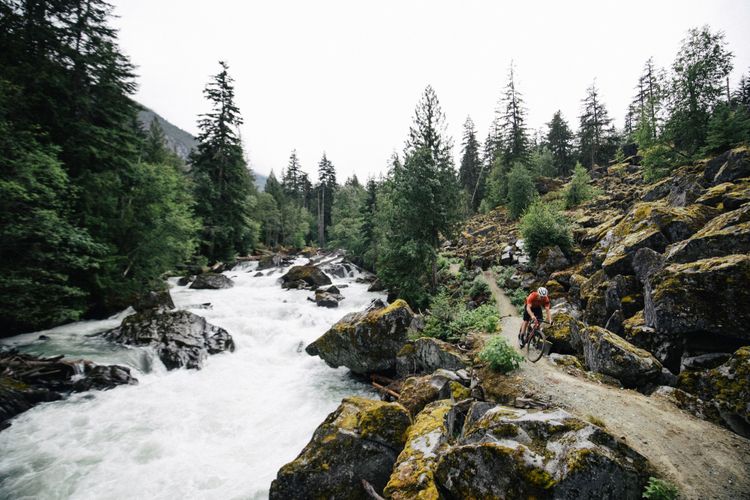 Gravel is now a spectrum
That is Santa Cruz's claim.
Race - All-Road - Bikepack - Backcountry - Free-Road
Those are the defined use cases by Santa Cruz and I would fairly support those, while i would like to add the case of commuting, which a lot of mere mortals still do! 😉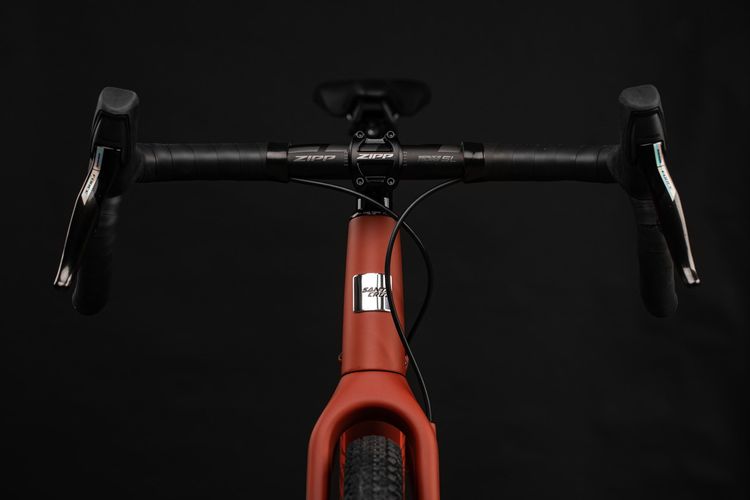 But how does the bike "adapt" (if that is even possible) to those different use cases? Most prominent in recent weeks were pictures of Keegan Swenson winning unbound and other gravel races on his Stigmata - clearly representing race. Most of the imagery on the press folder shows the Stigmata Gravel Bike in an aggressive setup with SRAM Transmission drivetrain and Rudy XPLR suspension fork on... TRAILS!
I have been looking at the pictures, presentation and specs for a while and found some interesting key aspects of the new bike. Let's dive into the details!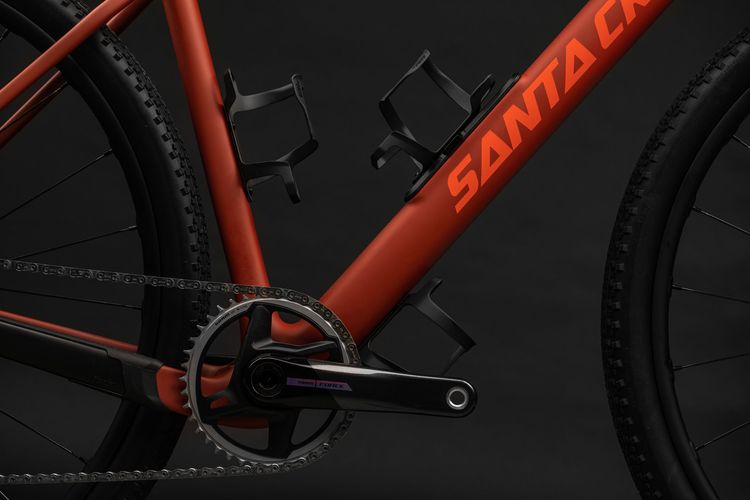 The Frame of the Stigmata
Carbon. Brick Red. That's it.
Santa Cruz are famous for their simple and super beautiful colour schemes. The 2023 Stigmata is no exception. Beautiful brick red color. It is available in a common sizing theme from SM to XXL. It is designed around 700c wheels and takes tires up to 50mm clearance. And against the trend we see in the industry there is only one frame (no premium model that claims to have a different carbon layup for a more premium price) and one colourway.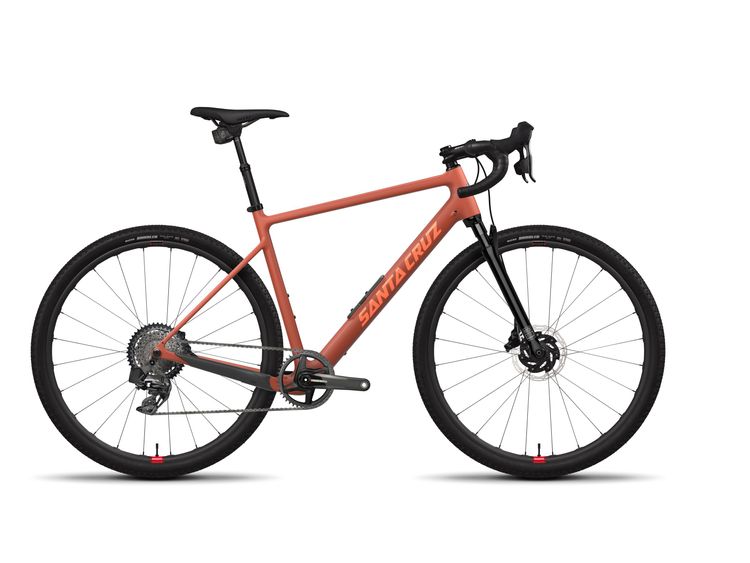 The frame itself has some interesting features:
It's geometry has been corrected to the longer axle-crown of 40mm gravel suspension forks
It's 27.2 dropper post compatible
Designed with a progressive geo from MTBs around long reaches and 70mm stems with a slack headtube angle
"Glovebox" compartment in the downtube
UDH derailleur makes it ready for SRAM transmission drivetrains
A threaded BB for no creaky bottom bracket
No stem/headset cable routing and a standard IS tapered headset makes home service or adjustment way easier
Fender mounts
Possibility to mount front derailleur for classic 2x setups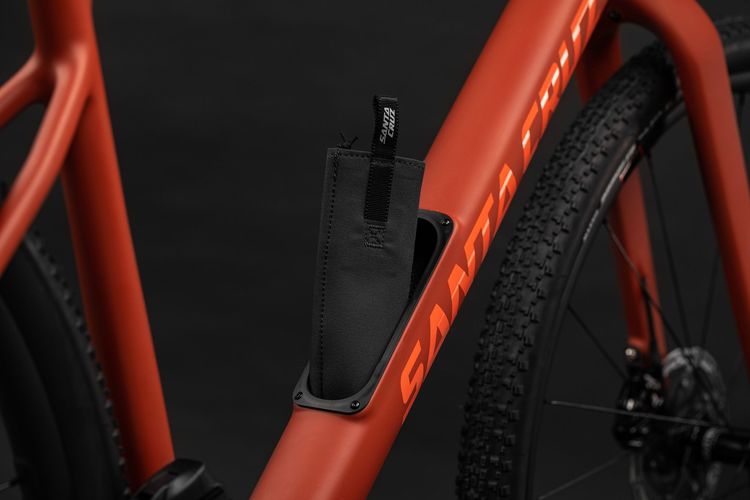 What different setups does the frame have in mind?
Interestingly Santa Cruz have listed setups with components for different use cases in mind.
E.g. a 2x SRAM Force XPLR with Reserve 25|GR wheelset and rigid carbon fork for gravel racers. A version with SRAM Apex XPLR 1x12 mechanical groupsets with some aluminium WTB wheels for entry level riders who are willing to pay a bit more or (luxury?) commuters. And most prominent a 1x SRAM Force XPLR setup with a RockShox Rudy XPLR suspension fork and Reserve 25|GR wheels if you're more on the adventurous side of gravel.
Interestingly all complete bikes feature SRAM groupsets. No Shimano GRX, no Campagnolo EKAR. But of course you can get a frameset and build up your own unique bike.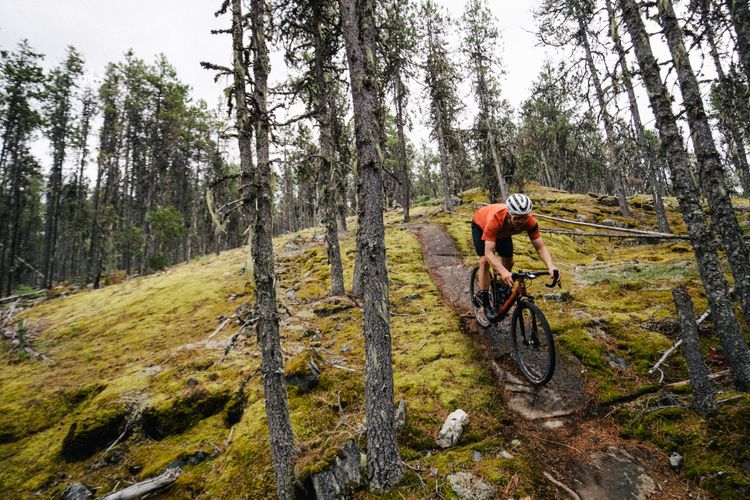 Pricing and perks
Starting from 3999€ for the SRAM Apex 1x12 mechanical version going up to 8299€ for the SRAM Force 1x12 and Rudy XPLR suspension makes it a premium bike but actually not unworldly expensive in our modern days.
One of the big ups for Santa Cruz and Reserve has always been the lifetime warranty for frame and wheels for the first owner. Gives you a big piece of mind. The standards used are common, so it's easy to find spare parts and service the bike.
There's a lot of things to like about this bike and Santa Cruz fans will probably not wait for long to get their hands on the new Stigmata.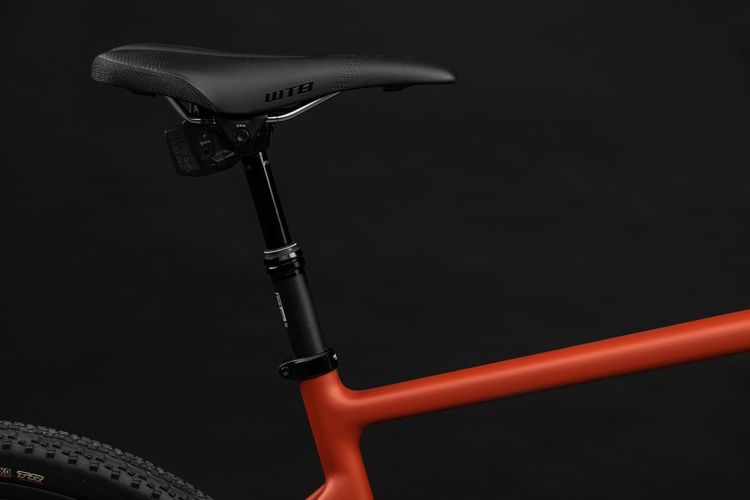 My personal verdict and some things left desired
The Stigmata is a very attractive bike with interesting features and well thought through. It also covers a wide base of tastes of gravel riding. Sometimes I wonder who brands had in mind when they designed their new bikes, Santa Cruz clearly presents which customers they had in mind and how they accomplish to fulfill their needs.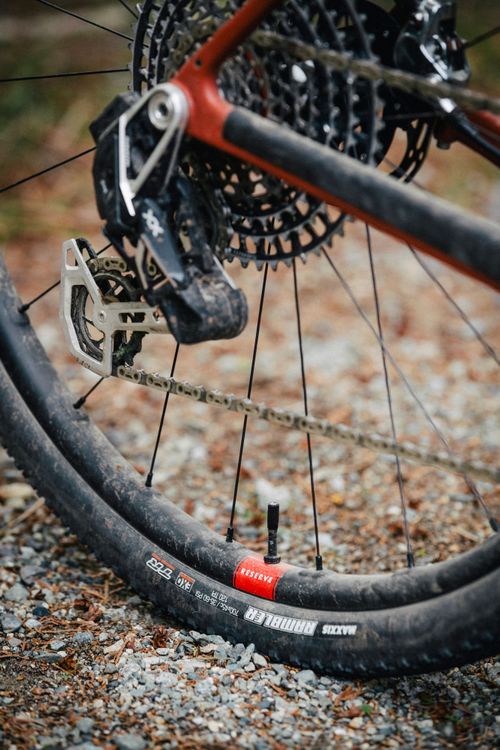 I do get the point of Santa Cruz sticking to external cable routing, but I personally like internal headset routing. I know it is a pain to service and set up and it's expensive if you rely on your local bikeshop. However, i really like the look and having no cables in the way when I attach bags for bikepacking or races.
I would also like bolts on the top tube for a top tube bag. Straps never REALLY hold things in place and bolts are nice and tidy. I get the decision, and of course this is very personal! I think the downtube bolts for third bottle or tools make sense!
I haven't tested the Stigmata yet, but hope to get a chance soon. (Please Santa Cruz? 😉) It looks very nice and as always the color scheme is ace. Definitely one of the top gravel bikes in terms of excitement on the market!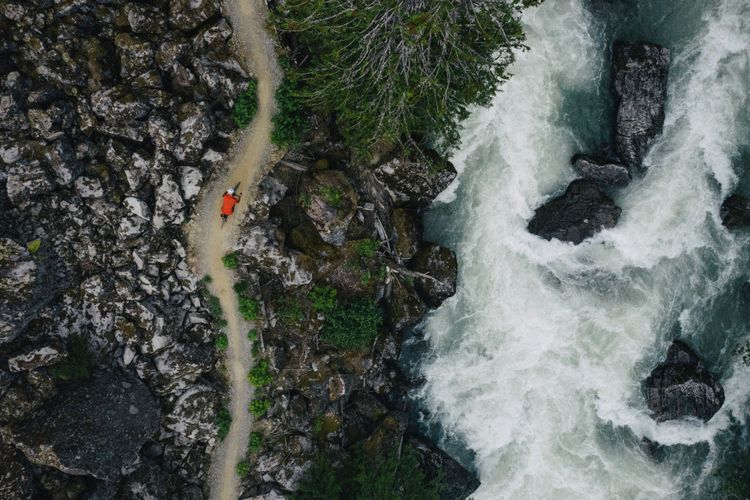 Did we miss anything? Anything else we should have covered about the bike? Which gravel bikes are your favorites or should get coverage here? Let us know, we're happy to start the conversation!