If you follow me you might know I have been a QUOC ambassador and sporting their shoes in races since years. Keep that in mind for my reviews. However, I am extremely happy with their shoes and clearly am primed to tell you how much beating they take! I destroy about one pair of shoes per season, while I have yet to find a more durable shoe. Unbeaten for me is also their comfort. I have comparably wide feet and an unusual slim foot shape in general. With the inserts for the foot arch they fit like they were made custom.
Now QUOC are releasing a few more products with Lalashan collection. Cycling and lifestyle shoes inspired by forest mushrooms? Read along for their press release and my (short) review of the new Gran Tourer XC!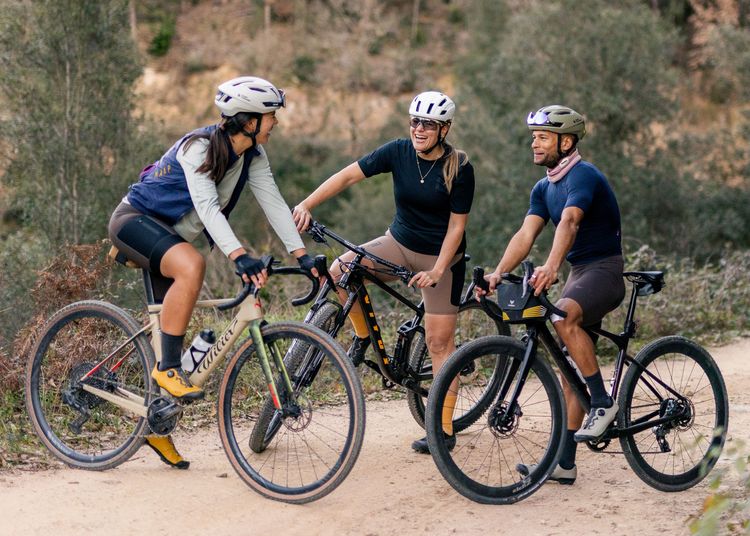 The story behind the Lalashan collection
QUOC's new Lalashan Collection, is a range of new products inspired by a ride to the nature-rich forests and adventure trails in Northern Taiwan's Lalashan Mountain Range and the abundant mushrooms discovered there.
The collection features fungi-derived pastel colours in the form of dusty pink and amber models, as well as organic patterns in the detailing such as the breathable air holes of the shoe.
In addition to forming the aesthetic inspiration behind the range, nature pervades every aspect of the collection. The philosophy underpinning the collection was to introduce a selection of terrain-adapted shoes that each facilitate a continuous return to the great
outdoors.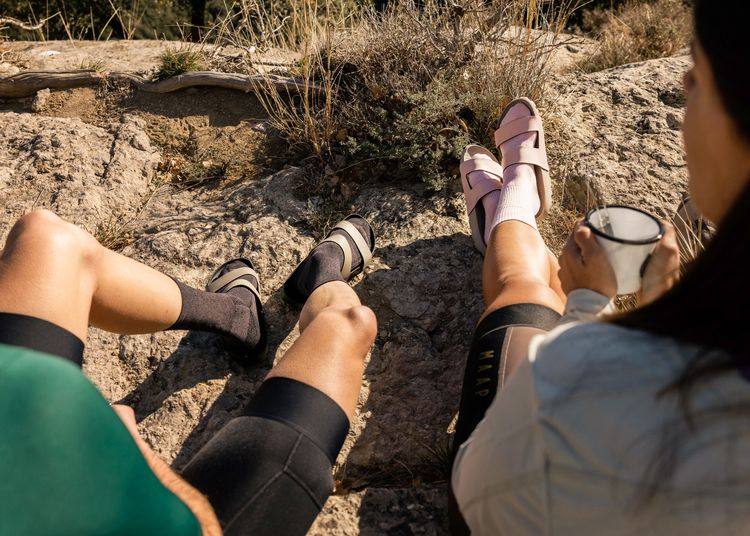 QUOC Lifestyle slippers?!?
The launch introduces four brand new models to the QUOC range. The Escape Road and Escape Off-Road shoes make up a newly-developed product line, built for riders who stop at nothing in their pursuit of adventure. They share two main properties in common:
an end to worrying about scuffs and scratches, and an accessible price tag with zero compromises on quality.
Also launching this week is the Gran Tourer XC, a high performance cross country adaptation of the brand's best selling Gran Tourer range, featuring a carbon composite midsole, integrated TPU tread and dual dial closure. The collection is completed with the Lala Slide, QUOC's first entry into lifestyle-led athleisure, featuring premium microfibre straps, a lightweight, regenerative footbed and a grippy sole.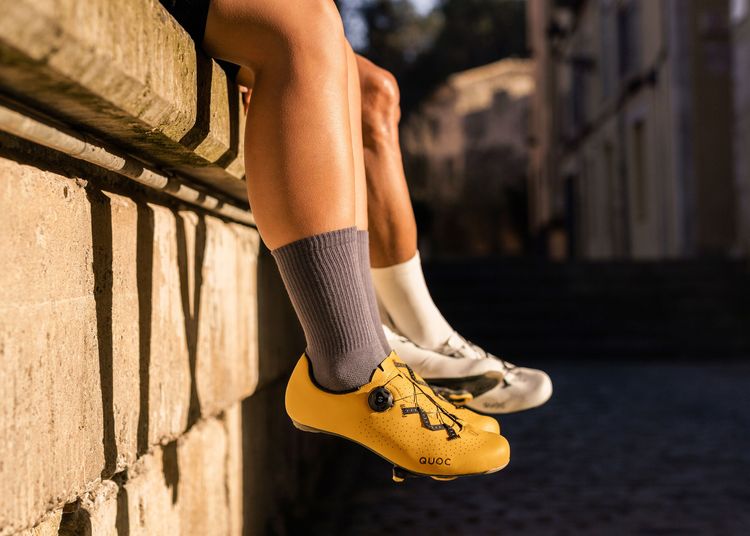 Escape Road cycling shoes
Escape Road is designed for the thrill-seeking road rider whose adventures aren't always along a perfectly paved path. With its carbon composite outsole that optimally balances stiffness and comfort, this ultra-distance road shoe is not sensitive to the odd section of unpredictable terrain.
The lightweight, streamlined silhouette is primed for miles of exploration, while malleable heel padding and a foot-hugging fit delivers the all-day comfort needed for leaving no road undiscovered.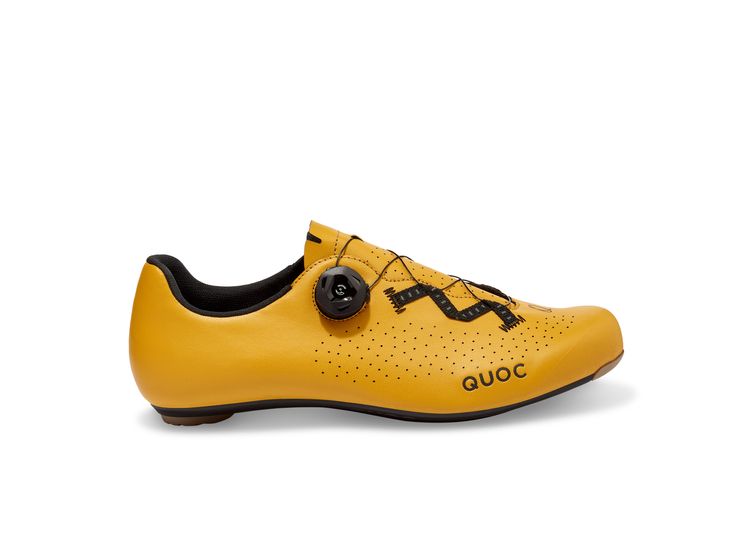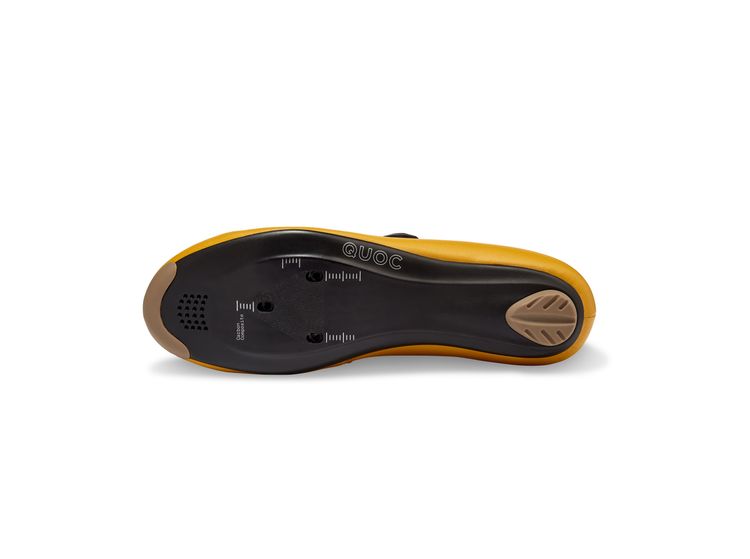 Specs of the Escape Road shoe:
QUOC Technology single dial closure system for micro-adjustable support
Carbon composite outsole balancing stiffness and comfort
Durable, easy-to-clean PU upper
Organically structured ventilation air holes for breathability
Replaceable Heel Pad
Weight: 262g (EU43)
MSRP: £150 GBP | $200 USD | €185 EUR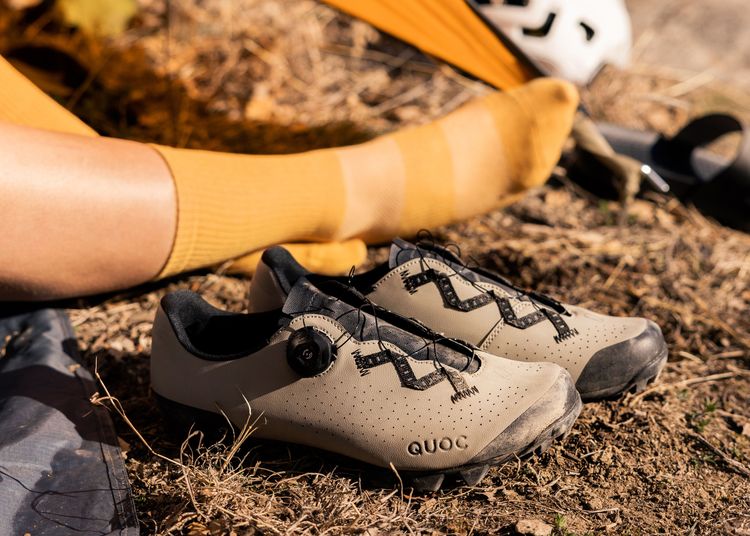 Escape Off-Road
Bringing a new look to mountain bike shoes, Escape Off-Road merges die-hard, trail-riding durability with a streamlined, elegant aesthetic. With a glass fibre-reinforced Nylon outsole that delivers optimal stiffness and power on the downward stroke, the shoe prioritizes speed and rider comfort whether for gravel grinding, cross-country mountain biking or hitting the local trails. Perfectly weighted for strength and performance, the reinforced toe cap guard and resilient, easy-to-clean upper are protective against impact and abrasion.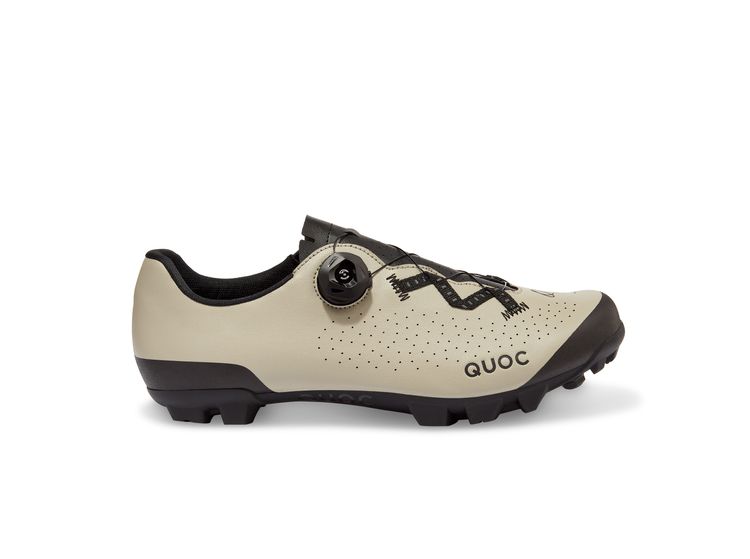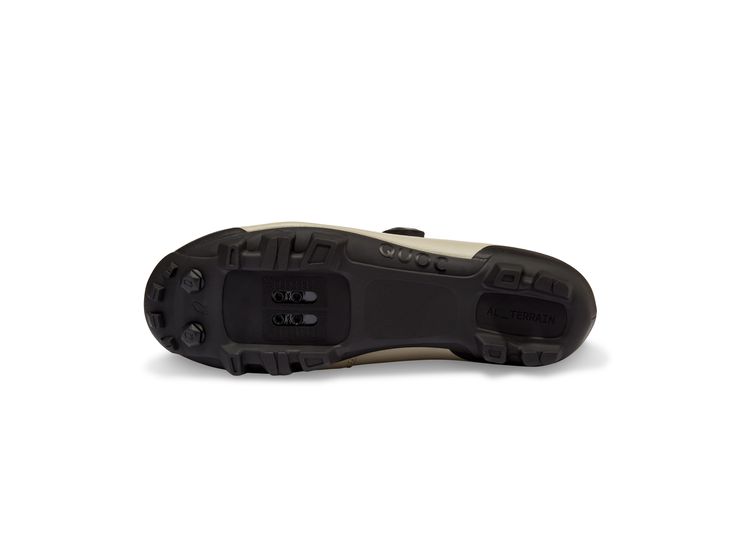 Specifications of the Escape Off-Road cycling shoes
QUOC Technology Single Dial closure system
Glass fibre/Nylon composite outsole with TPU tread
Spike sockets for optional attachments
Resilient, easy-to-clean PU upper
Reinforced toe cap guard
Weight: 311g (EU43)
MSRP: £150 GBP | $200 USD | €185 EUR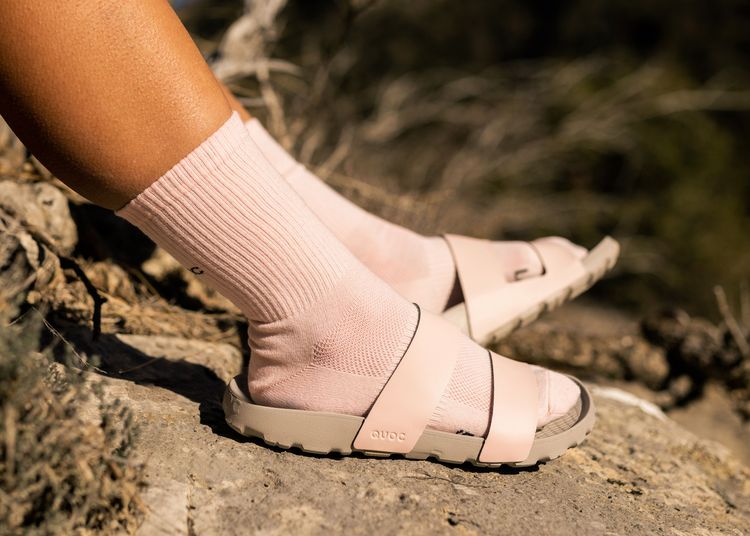 Lala Slide sandals
Tired of your Rapha slippers? Quoc has you covered with the Lala Slide sandals for some post ride swag.
Lala Slide is a post-ride slip-on that combines casual comfort with minimalist elegance and offers more purpose and utility than your generic flip-flop or shower slide. Providing regenerative support during rest days, the slide features an anatomically-designed footbed, with excellent cushioning and arch shaping. The extra-thick straps utilize QUOC's signature microfibre borrowed from the award-winning Gran Tourers, providing support and comfort with every step. Meanwhile, its innovative aeration footbed design cools the feet, ensuring maximum breathability on long tours.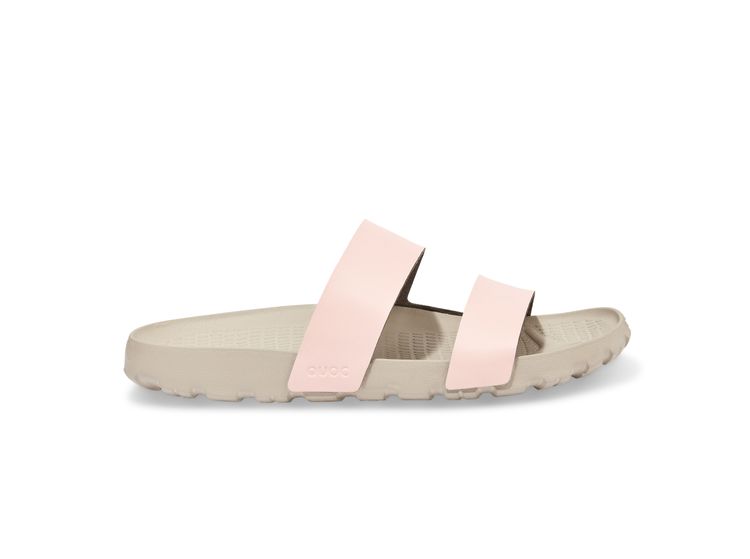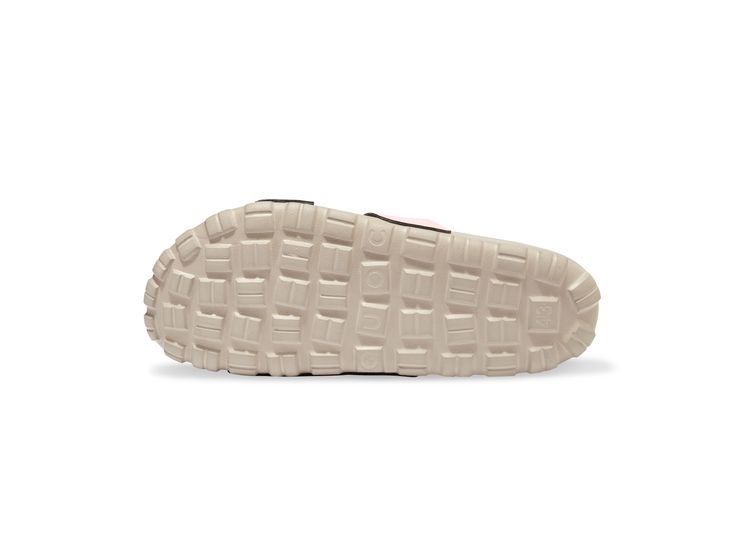 Specs of the Lala Slide slippers
Anatomically designed footbed
Grippy, anti-slip outdoor tread
Durable, quality microfibre
Extra-thick straps for comfort and support
Textured aeration footbed allowing maximum airflow and breathability
Weight: 150g (EU43)
MSRP: £39 GBP | $50 USD | €45 EUR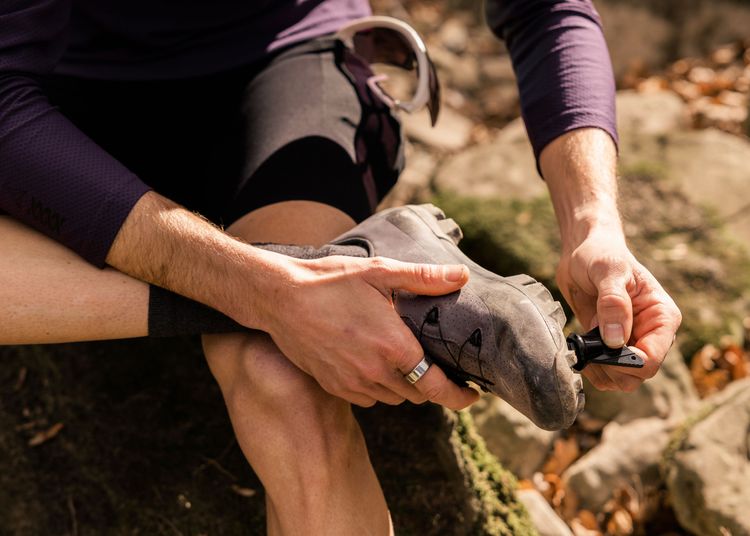 Gran Tourer XC
The Gran Tourer XC is understandably the biggest release for us in this!
The Gran Tourer has been my shoe of choice since it entered the market. The Gran Tourer XC does not replace the original Gran Tourer, but extends its range of use. So before I dive into my first few impressions after riding the shoe for about a month, this is what QUOC has to say:
The Gran Tourer XC is the ultimate, off-road adventure shoe. Culminating four years of experience and modifications since the release of the original Gran Tourer Gravel Shoe, the new cross country model delivers flawless performance and incomparable comfort on the bike.
The dual dial upgrade makes for an entirely hotspot free experience, delivering next-level custom tailoring and micro-accurate precision.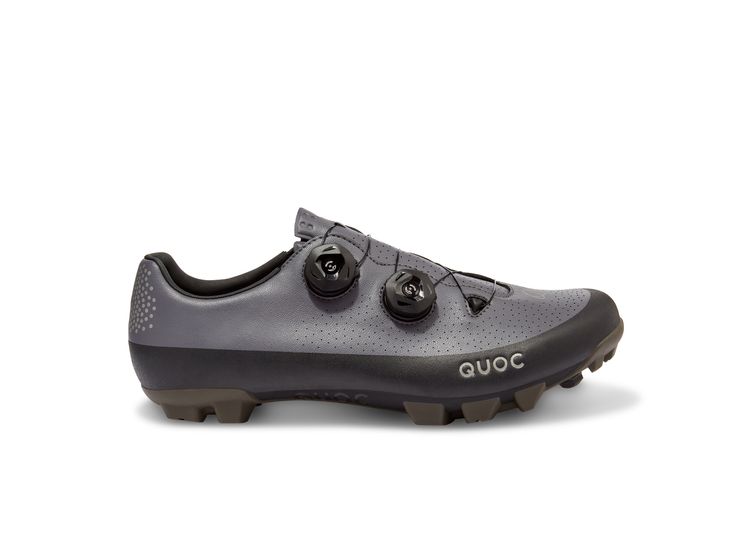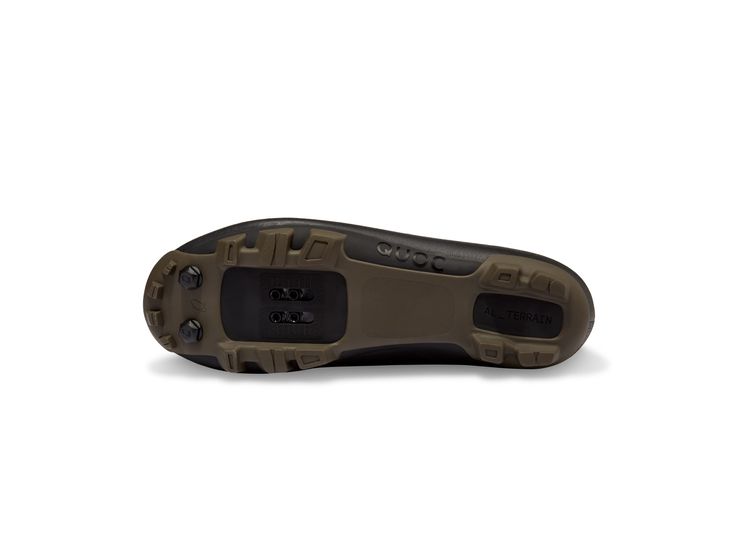 Specs of the Gran Tourer XC shoes
QUOC Technology Dual Dial closure system for fitted precision
Stiff carbon composite outsole encaged in a TPU tread
Replaceable toe spike for excellent grip
Abrasion-resistant microfibre
Rubber toe cap protection
Three arch inserts for custom-like fit
Weight: 342g (EU43)
MSRP: £240 GBP | $310 USD | €275 EUR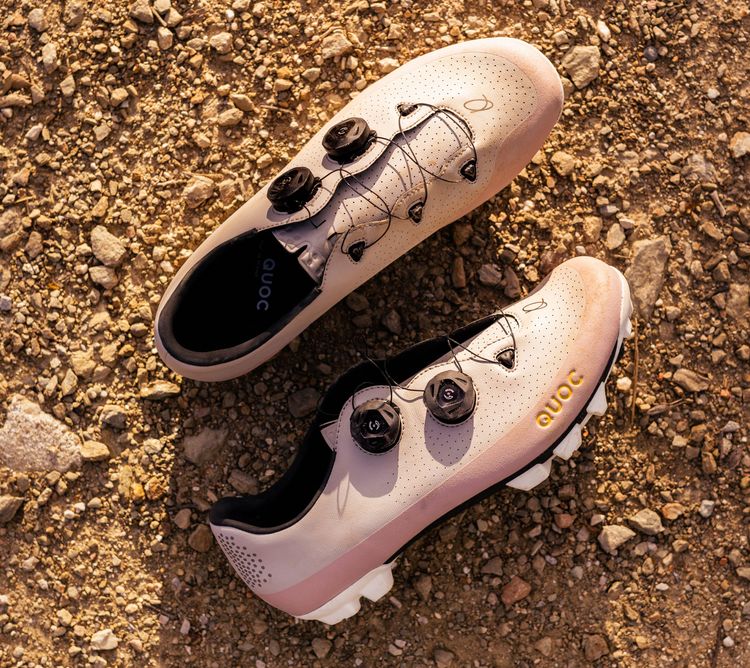 My review on the Gran Tourer XC shoes
As always I put the shoes on and they basically fit like a glove. I quickly decided to put the maximum arch support under sole and felt even better. That being said I do have a pressure under my inner ankle, where the cushioning stops. This got better and will be gone soon when i wear them in completely. Wearing some thick socks at the beginning might help. (I tried with the QUOC merino socks and had no problems with blisters or painful pressure.)
The spike mounts might get helpful for sure. The sole is not as comfortable to walk in compared to the original Gran Tourer, but well of course: Full Carbon Sole and made for XC racing don't go along with your casual walk of the bike for grabbing the next instagramable picture. (Or the occasional Nelson Trees signature hike-a-bike in my case.)
One problem I had was the top material tearing off from the Gran Tourer shoes. QUOC have taken on the Feedback by adding a rubber coating at the bottom part of the shoe. So far I can not report any wear and tear. The other problem was the rubber sole coming off. Basically being ripped apart from rough hike-a-bikes. It looks way thinner and more fragile, but again no wear so far.
The shoes feels fast. Surely not measurable in power numbers, but it definitely feels more agile and your power goes directly into the pedals. Perfect for racing!
I will use the shoes for shorter races where i don't expect to get off the bike for too much. They will not replace the Gran Tourer though but give me another ace up my sleeve.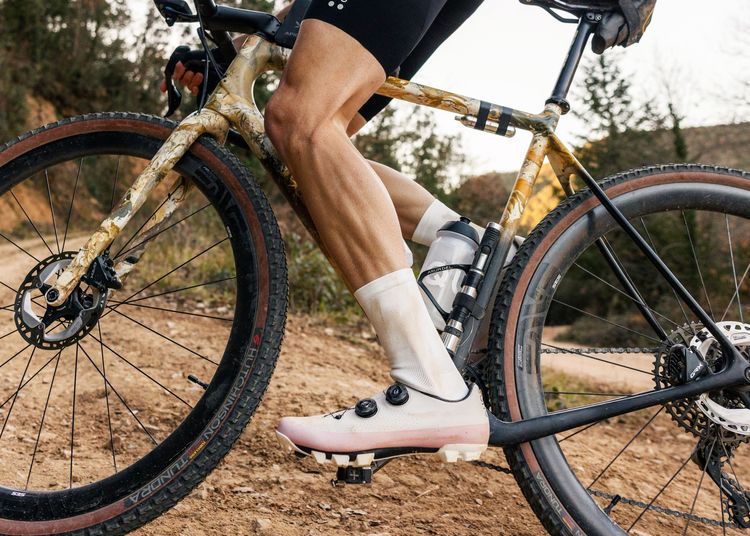 Any questions? More Feedback? Shoot it along and check in for the long term review later this year!