Ask a Pro!
Today we are introducing a new category: "Ask A Pro"! And we couldn't be more excited. With "Ask A Pro" we will not do Q&A's with professional cyclists, no. Instead we talk to professionals who have little, to nothing to do with the world of cycling, about issues and topics relevant to cyclists which they know best. Well, who do you trust more: The marketing department of some cycling brand or an external expert? 😉
The importance of Skincare
Today we want to look at a topic which is often overlooked. Skincare is crucial to our performance on the bike. We all had them already: Saddle Sores. And while there are a lot of factors which may cause those issues and how you can get rid of them (speaking of bike fittings, the right choice of BIB-shorts and of course choosing a saddle that fits your bottom part), skincare might be the easiest topic to start with. I THOUGHT!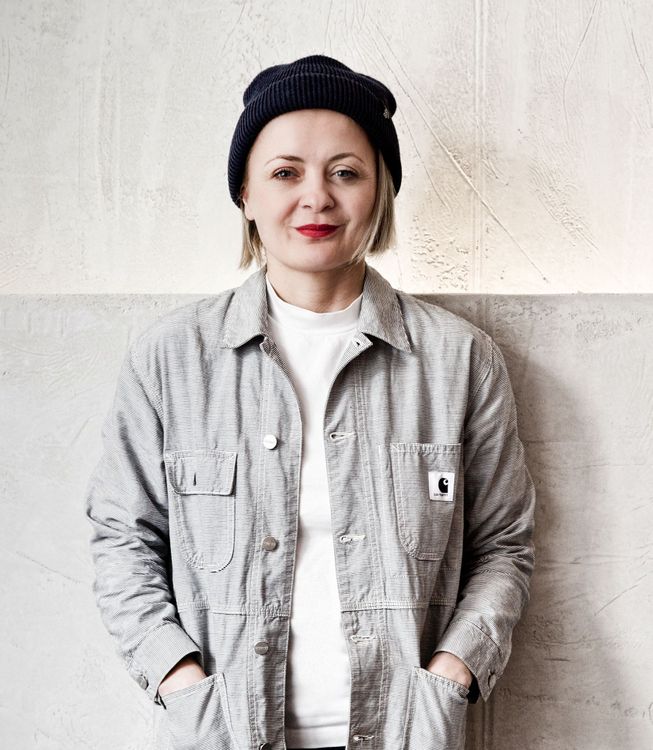 Our Skincare Expert Petra "Petzi" Schröckeneder
My friend Petra "Petzi" Schröckeneder is producing natural, vegan skin care in Salzburg with her company "BE MY FRIEND". Apart from their very clean and pleasing product design I was intrigued by the few and very easy to read ingredients. Petzi and her team offer to all customers in the greater area of Salzburg to deliver their orders by bike. How awesome is that? Petzi always cycled for fun and in a not at all competitive way. But now being on the bike nearly every day she started to develop saddle sores and looked for a chamois cream that would help her skin heal and support it during cycling. However, she didn't find a product that didn't include any bad or sketchy ingredients. So she decided to develop her own: "BE […] BICI MY FRIEND".
Saddle Sores and Chamois Creams
Soon after, Petzi contacted me and asked if I would be willing to test her chamois cream during this years Ultra Cycling Races. How could I say no? I never really found a product that satisfied me, or to be clear my impression was no matter if with or without, after some time your skin gets chafed. Some products clearly even made things worse. I used BE BICI my whole 2021 season racing races like the Silkroad Mountainrace, where I finished in 9th position just under 10 days in the saddle with very little time off. To my surprise it was my first season without major saddle sores. Please keep in mind that I switched to using a combination of 7mesh MK3 Cargo BIB-shorts (I am an ambassador for them) and a Brooks Cambium C17 Saddle. Of course those affected the happiness of my butt as well. 😉
What impressed me? I know all of the ingredients which are few and I can't see how they could affect my skin negatively, which I honestly don't know with most other products and their ingredients that feel like I would need to study chemistry before understanding what they are made of. But also: I used a very tiny "refill" container for all of my season while usually I would purchase 4 times the amount of cream for the same timespan. Long story short: Petzi managed to develop a product in her small office in Salzburg that satisfied me and made me feel way more comfortable to use it than all of the big cycling companies' products I tried before.
How do I avoid saddle sores?
What is the magic? Why and how does this product work and how can we as cyclists choose the right products to help our skin with the stress we induce on contact points? Is it the same for all of us? Petzi, help us!
Whenever I need something and I can't find the product I want I develop it myself.
Who is Petzi and what is BE […] MY FRIEND?
Originally I founded a fashion agency. I also do sales education. Since approximately 6 years we run "Be […]my friend". We are doing natural cosmetics. Unisex and multi functional products. Because no one needs a hundred beauty products. We also do have a helping hand in our team to aid us. This is important as vegan products are more difficult to make. Think not using bees wax for example which is quite common even in more expensive products. Transparency is key to us. Every product is vegan and sustainable and this needs to be clear to all our customers.
It is very important to us to use no plastic for our products. We only use recycled amber glass. Of course we have refill packages available to refill your bottles. Our paper packaging is produced right here in Salzburg. Why did I start "Be […] my friend"? Simply because whenever I need something and I can't find the product I want I develop it myself.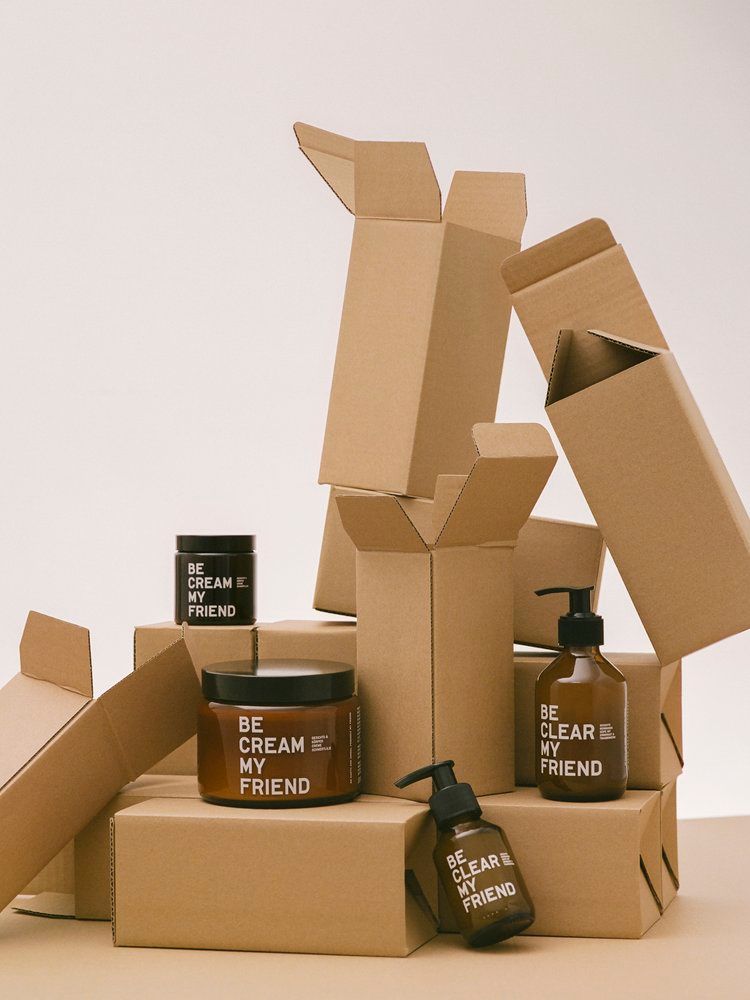 How did BE […] MY FRIEND come to life?
I have been self employed since 2004. If you work on your own ideas for such a long time I guess it only becomes natural to develop business ideas on your own. Well and then we got our first big job for a hotel. We have been growing ever since.
Your skin is self healing. The key is to support your skin in doing its job.
The stress on our skin during sports is enormous. What does our skin really need to perform?
To be honest? Not a lot. Your skin is self healing. The key is to support your skin in doing its job. Natural products can assist the healing process when your skin gets damaged e.g. from saddle sores.
However, if you ever encountered problems from allergies or developed eczema etc. those probably come from synthetic products. Opposed to what they advertise to us, they kill your skin. In general you could say don't use too much skin care. The less the better. It is quite simple: Our skin is a large breathing organ and it absorbs everything you treat it with. It might even go on into your bloodstream. You can support your skin in healing itself with essential, natural oils and natural surfactants.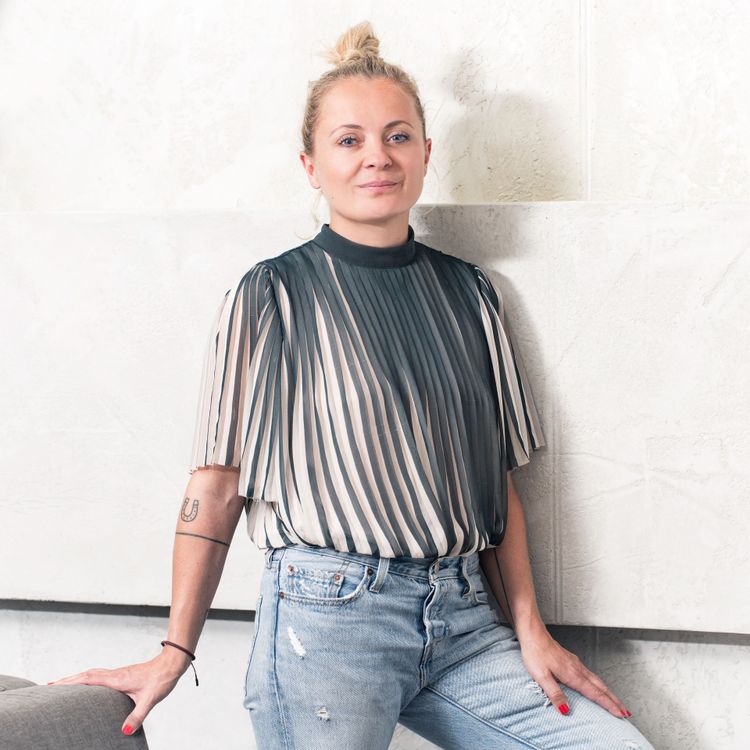 What shouldn't be in products?
Sodium Lauryl Sulfate, Sodium Laureth Sulfate dry your skin and harm it. Paraffins (Mineral Oils) and Silicones block your skin pores and prevent it from breathing.
Microplastics, while we don't have exact studies on long-term effects on our bodies, we sure know that they are extremely harmful to the environment. Aluminium Salts and Parabens are actually related to developing cancer and should under no circumstances be in your skincare products. Of course there are more, but these are the most important ones to look out for.
Why do companies include these in skincare products? Do they want to hurt us?
Of course they do not intend to hurt us, but there are a lot of factors on why companies are using those harmful ingredients. The biggest one you might have guessed it: Cost. Those harmful ingredients are way cheaper than natural ingredients. And it is also harder to preserve a product over a longer time with natural ingredients. Then there is Sterility. Natural cosmetics can not be manufactured in a non sterile environment. This makes production more expensive as well.
If a product is good for less then 30 months it needs to be labelled with a special label and a "best before" date. Products that are good for more than 30 months only have to inform the user on how long they can use the product after they opened it. (E.g. 12m for 12 months after opening)
And then there are of course aesthetic reasons. Sulfates for example make your shampoo foam and Silicons make your hair look super silky. Or another example is that synthetic perfumes will have a more intense odor than their natural counterpart. We as customers grew so accustomed to those properties, that we feel a product is broken or "doesn't work" if it doesn't behave or smell in the same way.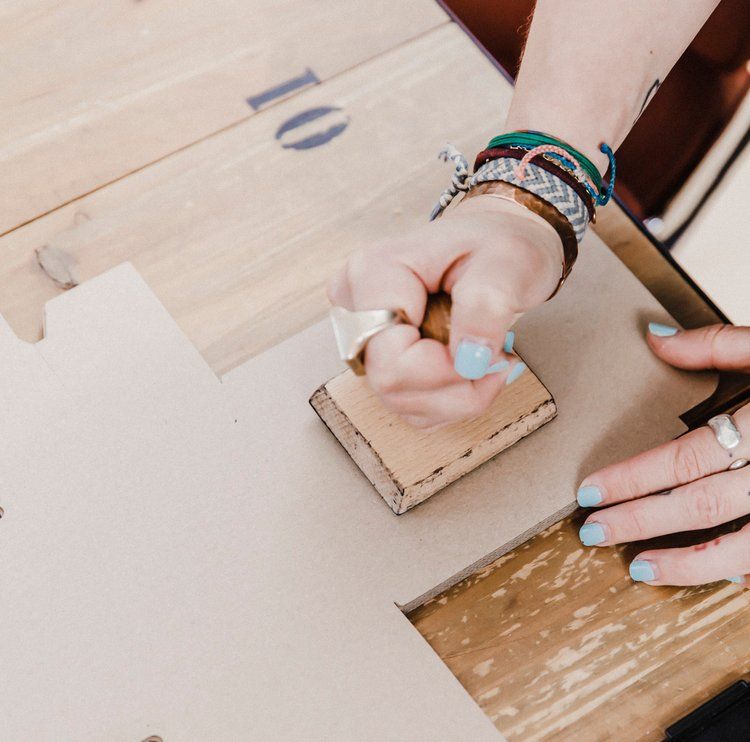 What can we do to not use them?
Unfortunately if you are regularly using synthetic conventional products your body will need a lot of time to get rid of them. If you are facing skin problems and you are using a "conventional product" that may cause the trouble, you will not wake up the next day and have perfect skin by just switching to a natural product. Give it some time and try and treat your skin well all the time, not just when you have issues. (Helping your skin doesn't mean using tons of cream 😉)
Second I feel people are overwhelmed by the sheer amount of ingredients in products and deciding what is good and what is bad for them. There are apps that help identifying ingredients and even explaining what they are as well as what they are meant for. It's super simple and I use it on a daily basis. There's many different apps, but I use one called "Codecheck".
Last but not least a very general thing to do. But shouldn't we rethink the value of products we use? Yes, things become constantly cheaper, but often we put price over quality. While this should be our main concern. It is your body.
We should rethink the value of products we use.
What should companies do to make it easier for us to choose?
First off companies should seriously reconsider their sustainability. What is my impact? Can I live with selling this product? Does my product actually live up to its promises?
If not, or if it is unclear, companies should get back to the drawing board.
Produce regional. Companies themselves have more control over their product and you as a customer will have more trust in them. Apart from it being the right thing to do. Support local economies and workforce. Speaking of workforce: What are my employment policies? Am I excluding certain groups of people like women, LGBTQ, BIPOC and others? At BE […] MY FRIEND we are 100% women. That doesn't mean I categorically don't employ men but I want to support women where they are usually disadvantaged.
No one really wants to buy from "evil" companies. The most important thing however is to be transparent. Inform your customers what is in your product and what it is good for. There is no better way to build trust.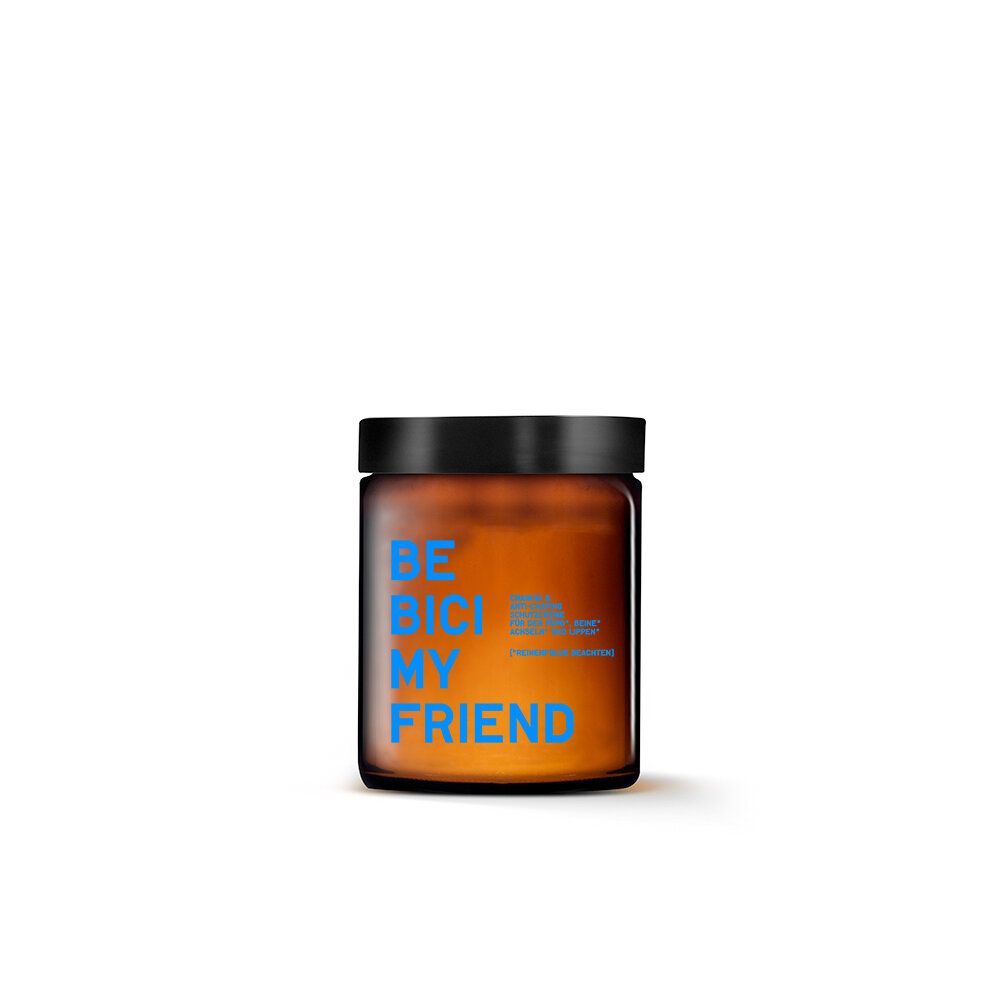 Speaking of transparency: What's in "BE BICI"?
Oh that's very easy:
Rice Wax
Shea Butter
Apricot Seed Butter
Lavender Oil
Rosmary CO2 Extract
I guess you will not need an app to check on those ingredients, right? 😉I also want to stress that of course we sell it as a chamois cream for cyclists but you can use it for all parts of your skin that are stressed and need care. You lips, armpits and more.
Thank you so much to Petzi! While it is not obviously connected to cycling this topic is important for us on- and off the bike. Issues like saddle sores can have multiple causes and your skin care might only be a small step on the way to become pain free, but nevertheless I learned a lot through this Interview and I am way more aware of how I treat my largest organ. Any open questions? Shoot them our way and we will love to follow up on this exciting but complex topic.
Photo Credits:
BE […] MY FRIEND
Studio31Plus