What is the Transbalkan Race?
First editions of adventure races always come with a bit more adventure than the next editions for many reasons, the main being no one actually rode the full course before except the race organizers. That's even more true for off-road races because they involve so many more variables and unknown things: the roughness of the terrain, the right bike for the ride, how many resupplies you will find on the road.
No surprise to know that the Trans Balkan Race was a true adventure for its participants. Starting early June 2022, the first edition was raced on a 1300 km and 27K D+ route from Slovenia to Montenegro, across Croatia and Bosnia Herzegovina.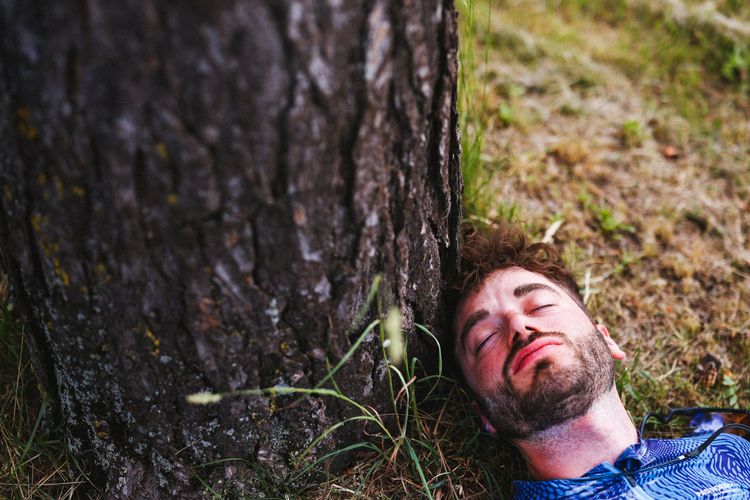 Among those lucky and brave participants, Manuel Truccolo from the Enough Cycling Collective. Relatively new to the sport but with a nice track record already. Former winner of Bohemian Border Bash and third at Italy Divide in 2021, he's definitely a dot to watch when he shows up to races.
The Balkans' roller coaster it's a documentary on its experience at the Trans Balkan Race. Produced by Enough Cycling and Elite, filmed and directed by Alessandro Ponti, it's rather a journey across his emotions rather than a report of the race. Definitely worth watching if you're looking for a sincere and intimate story on athletes competing in such races.
It was not enough for us and we wanted to dig a bit deeper and we asked Manuel a few questions on his experience and the race itself. Here's what we got.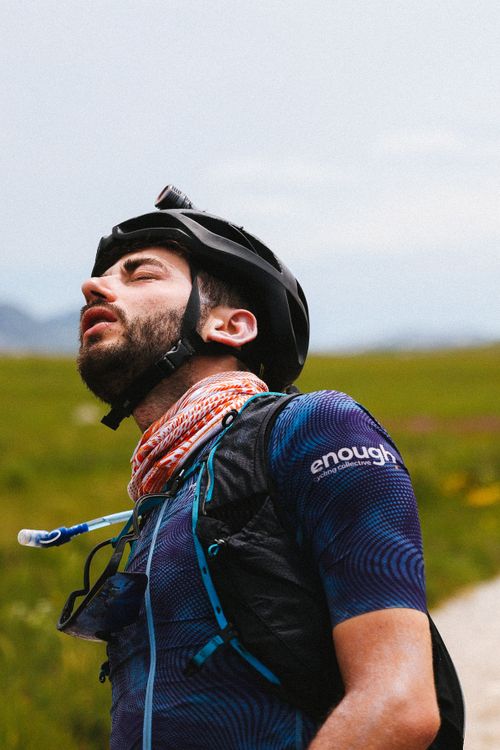 How did it go?
Manuel, what was your preparation and set up for the race?
I always try to be as prepared as I can when I sign up for races. That's why I always spend a lot of time planning on komoot and trying to find any possible way to be ready and have a smooth ride. I did that too this time, but of course there are many things you can't predict and being a new event it's not easy to assess how hard and rough it will be.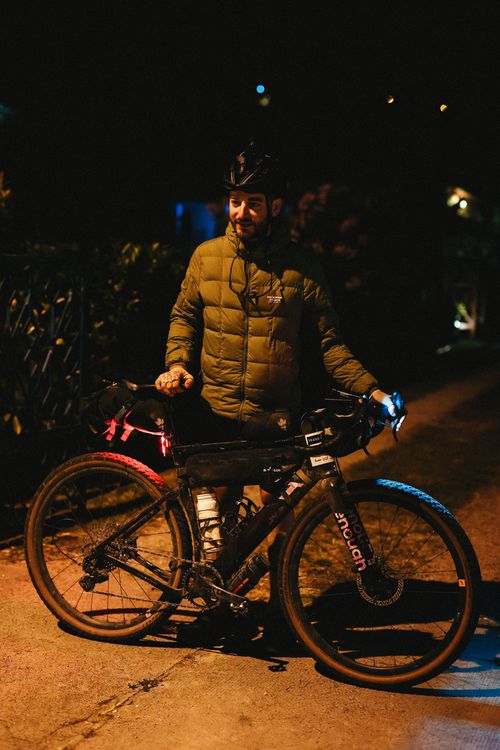 I used my 3T Exploro Ultra with 650B wheels hoping it would be enough for the Balkan trails. As usual my setup was very light - that's how I like to ride - with only a frame bag and a small saddle bag. Just an emergency bivy, rain stuff and a down jacket and that was pretty much it.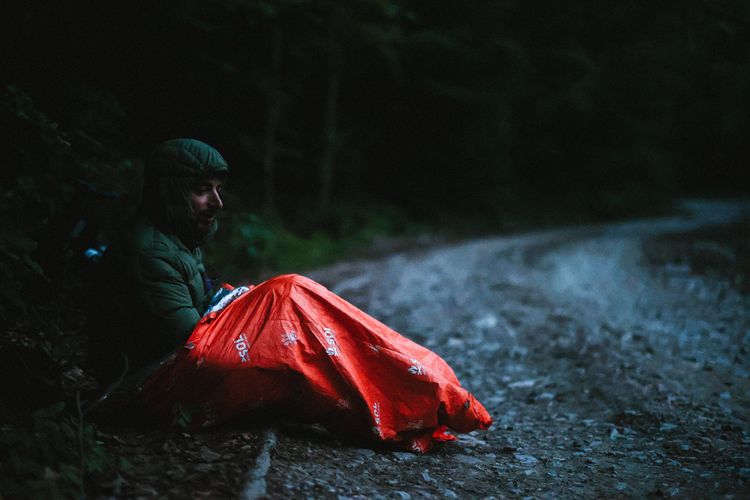 Looking back, was it the right one?
Bags and stuff I brought, I'd say it was. When it comes to the bike, I'd definitely go for suspensions for this event. It's rough and having a mountain bike helps a lot.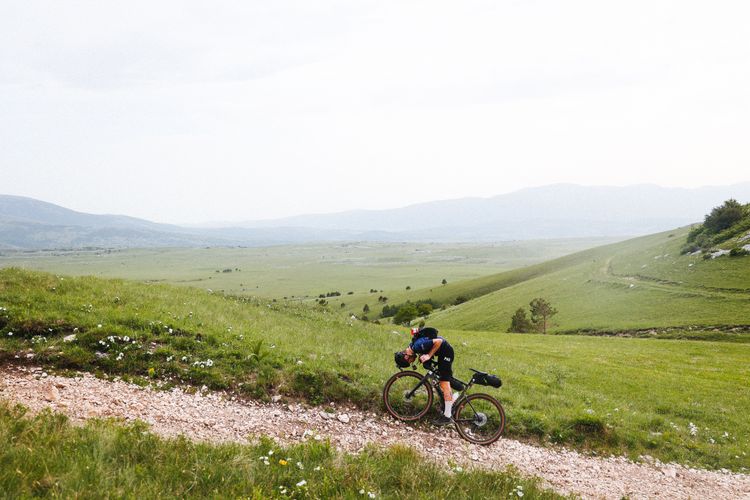 Ok, let's talk about the route and the terrain then.
The first part - Slovenia and Croatia - are fast and pretty smooth. I mean, still talking off road, but ok-kind-of off road. Then it's like a climax to get to the finish line with both Bosnia and Montenegro treating you with really rough stuff - the one that I wished to have a MTB for. If you check the ratio between km and elevation you soon realize this is one of the toughest events around in terms of climbing and going uphill. Really, it's a roller coaster - either going up or down. Pretty simple and straightforward.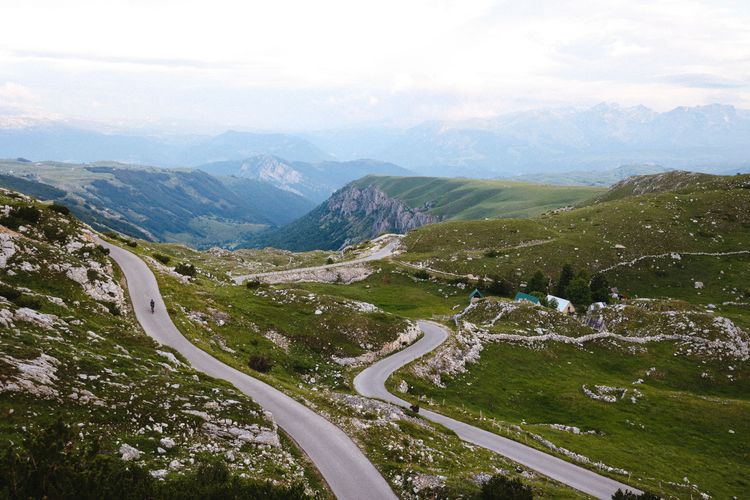 The last part was really tough for me as I had bad neck pain and I could not ride properly. Add the slower terrain and the harder climbs and it was quite difficult even to move. Some of the descents were so bad for me that I simply walked down the mountain for hundred meters, losing a lot of time. But it was really the only thing I could do.
One thing though. Especially in Bosnia and Montenegro, the hardest sections were the most rewarding ones too. So truly worth the effort and a bit of suffering.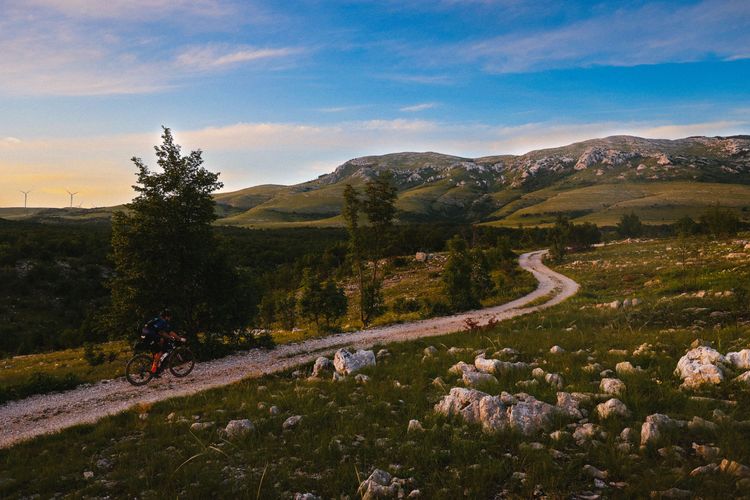 There was a lost-tracker-drama at some point. Tell us more about it.
Pretty simple. Everything happened in the first 100 km, alongside two flats. You can imagine how relaxing the first couple of hours were for me. But back to the tracker, it was not working on the first climb. I tried to make it work and when I put it back in my backpack I probably forgot to close the pocket and it eventually fell out.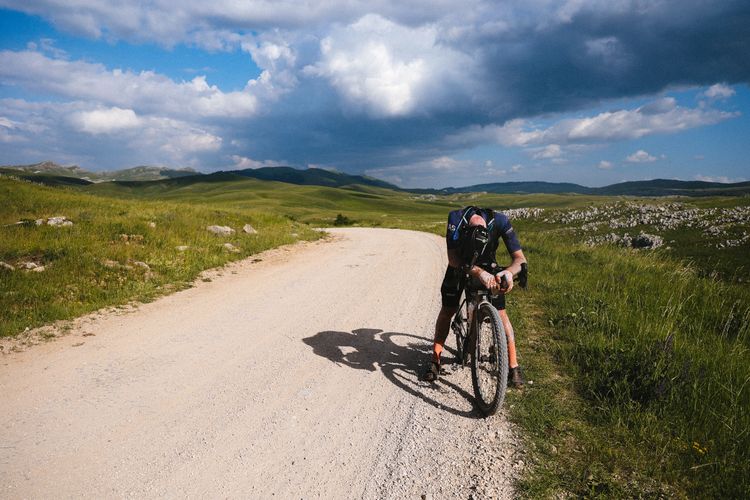 I tried to look for it, walking up and down the hill but it was nowhere to be found. I informed the organization and everything was fine after they gave me a new one, so I kept riding until CP1. Bad news was there, waiting for me: they decided to give me a four hours time penalty for what happened.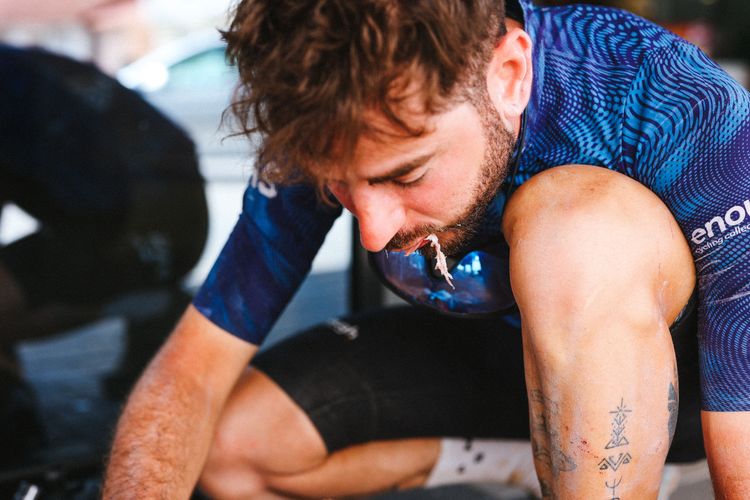 I was fine with it because I knew riding in the Balkans without a tracker it's too dangerous. The only thing that mattered was to be able to keep riding so it was ok for me - I was not angry at all for the decision. Actually, it was quite fun to try and make it up for the penalty. At that point I was still leading the race and I tried to push even harder.
And then?
Then something happened. For the first time - at least for me - a competition transformed into a journey full of emotions and different feelings. After Bosnia I really didn't care about the classification any more - I never looked at the map and the other dots. I didn't care at all. All I cared about was living this experience at its fullest without compromising because I was in a hurry for a race. So I never missed a chance to take a picture, to talk to a local, to do what I felt was right at that moment.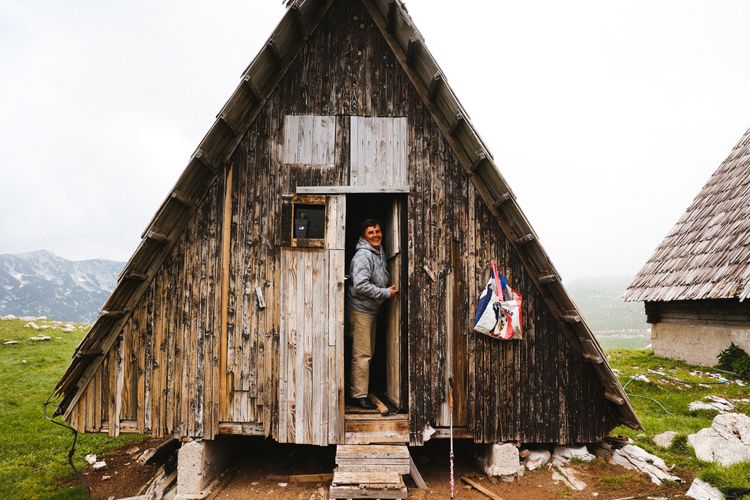 How do you feel now about your experience? Would you come back?
I feel at peace for many reasons - firstly because it was a great journey and something that truly moved me as a human being. Also, I'm really happy they made this documentary - I was a bit skeptical because I wanted to be "left alone" in my race, but the guys were really great in interacting with me with discretion and I'm happy the result shows different sides of my characters and what I felt in these days.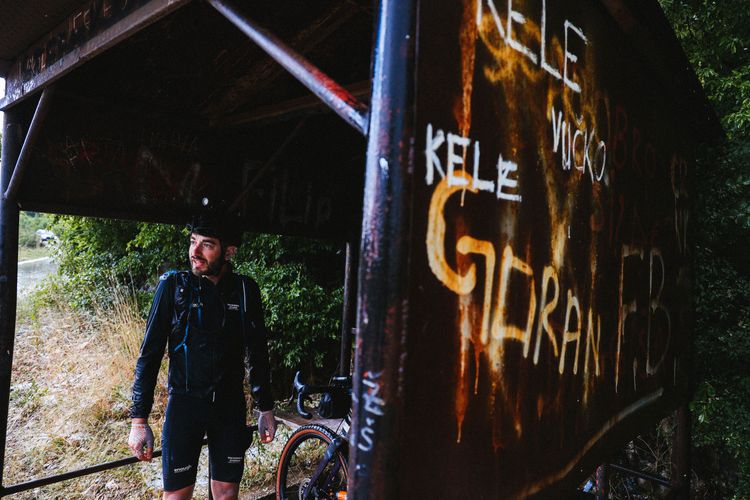 Come back?
Of course, with the experience I have and the right tools I definitely want to go back and be faster than I was this year!