Who are Albion?
The British cycling brand Albion has set out to create garments, which are simple classy. Albion's slogan is "Cycling gear for British conditions". Well fair enough, within a short period of time, the brand managed to offer a wide range of Jackets, insulated garments, accessories and much more. You can clearly see, that Albion are targeting an audience that has high demands towards their cycling garments.
Fresh in the company is offering two of their bestsellers in a new colour way. While we don't know how a british brand knows the colour of "Dry Grass" (Thanks for this pun Twotone Amsterdam) the new products look very interesting and come with a clean and elegant look. Here's what we know.
The Albion Ultralight Insulated Jacket weighs under 100g
One of their breakthrough products was their sub 100g insulated jacket. Yep, you heard that right! 99g in size small, this jacket might be your best friend in changeable cold weather. Could be you are on a multi day (or even weeks) bikepacking trip across entire continents or just want a light and packable jacket for your day rides, the Albion Ultralight Insulated Jacket promises to be your most versatile outerl layer in the shelf.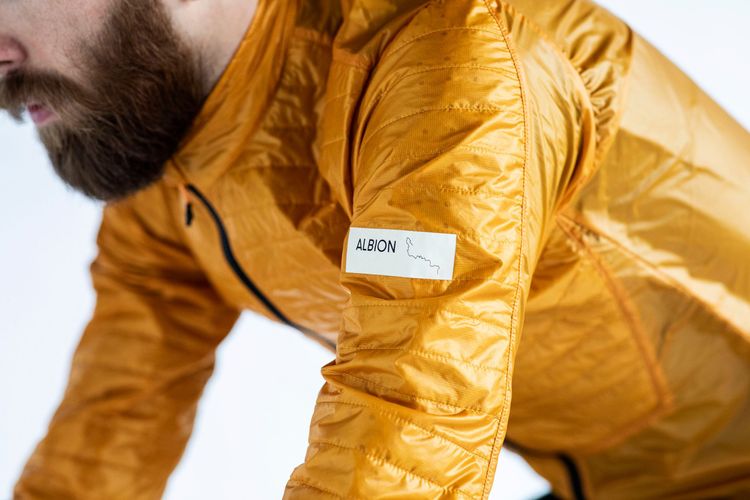 The tech behind
The jacket uses Clo's Evo Vivo breathable insulation concept, which uses 100% recycled nylon ultralight ripstop face fabrics. On top Albion added some C0 DWR coating to add some mild resistance against mild moisture. Externally baffled, engineered panels make sure the ratio between breathability and warmth is optimal. On top the jacket comes with a stuff sack so you can pack it small and neat and store it in your bike bags.
And now
Ok, give us some real talk. What is it actually like?
Enough of facts and high technically terms the company throws at us. What does someone say about it that actually uses the jacket?
Fortunately Jan Koller is riding Albion kit and used this jacket in horrendous conditions e.g, during his Three Peaks Bike Race or at the Bohemia Divide Race. Here is what he had to say about the jacket;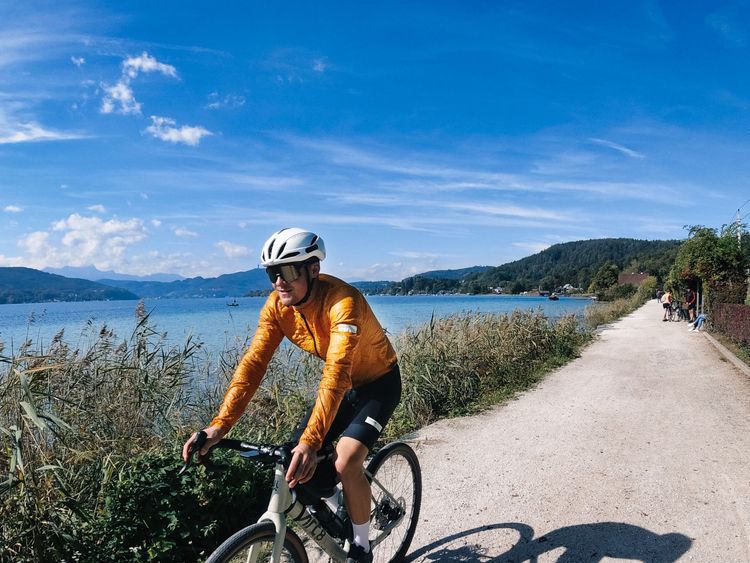 I am super stoked on this jacket. It is light, extremely packable and fits every jersey pocket. It is water persistent, wind blocking and the fit is neither too tight, nor too loose. Regarding the weight, the jacket is surprisingly warm. The isolating baffled pannels are sitting at the exact right position to keep me warm.
Jan Koller
Well, i guess this speaks for itself.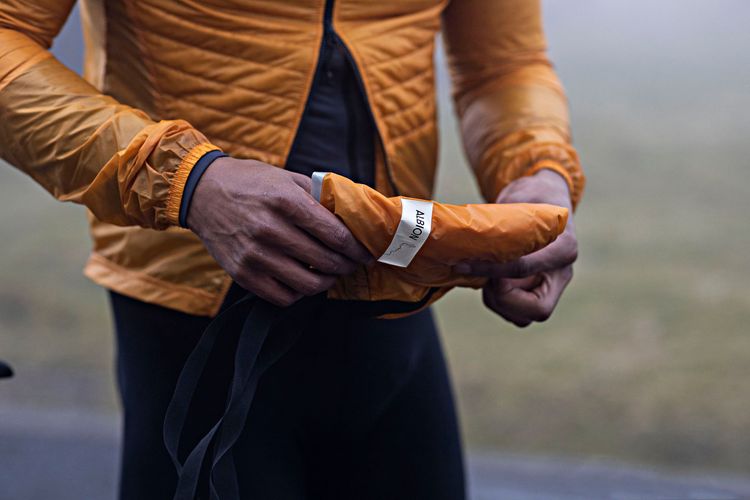 The Ultralight Backpack
Sometimes especially when you are bikepcking your space is really tight. All of your bags on the bike are filled up and you are standing in front of the shop with all the food your depleted body was craving for. Well, in this case having a light and packable backpack might be a good solution. Albion's Ultralight backpack only weighs 23g and fits in any pocket or framebag. It is made of the same 100% recycled nylon ripstop fabric as the jacket and is also coated with C0 DWR to be water repellent. A reflective trim at the bottom helps with visibility at night.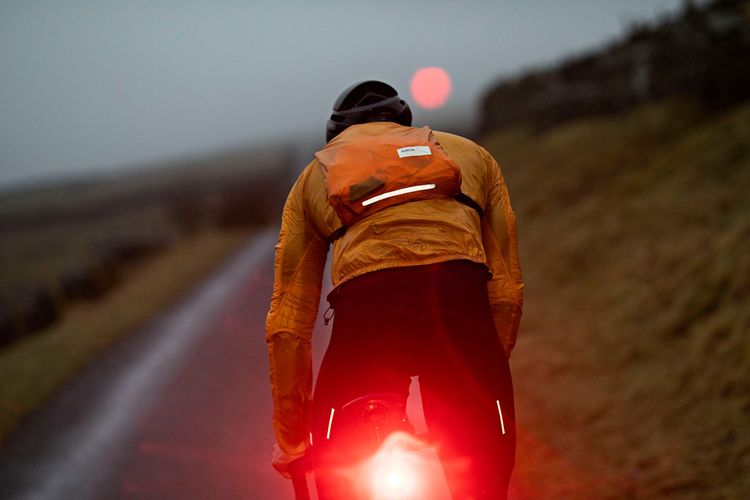 How much do you need to spend?
For the jacket the price is 157€ on for the Backpack you will have to spend 38€. A nice offer is the bundle where you can safe money by buying both in one for 184€.
What do you think? Is this something you're having on the list for the cold months ahead?
Pictures by Albion Cycling.