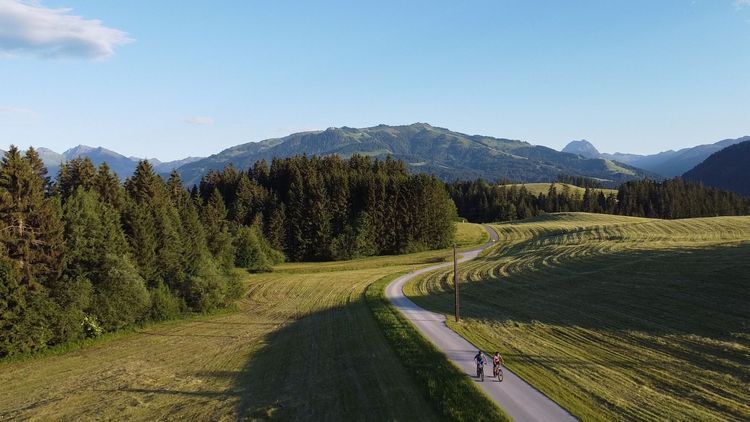 Gravel "Rummler" Loop
DayTrip
The "Rummler" loop is your perfect introduction to cycling in the Kitzbühel Alps. A beautiful climb, perfect gravel roads and a landscape you will surely not forget!
Route Description
A loop for every level of rider
Whether you want to explore the Kitzbühel Alps on an e-bike, try the adventure of gravel biking, or are looking for an after-work ride, the Rummler round is for you! However, you should not underestimate it! Even though it's short, you'll have to climb a few meters and the rushing downhill will give you some adrenaline and the grin to go with it.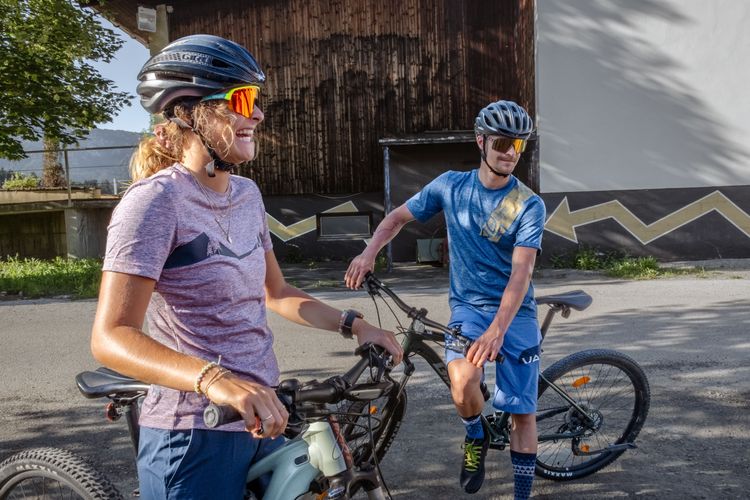 First up via Holztratt
Our beginner bike tour starts in Oberndorf. We ride quickly uphill via Holztratt and soon leave the village. An alternation of fields and forests determines the landscape on the way up. At the top we are greeted on the right side of the Wilder Kaiser. A breathtaking sight. Don't forget to take a picture!
Suddenly the road ends. At a farm we turn onto a small gravel road.
Gravel and dream panorama
Now we are already flying downhill on the first short piece of gravel. A beautiful left turn and then we turn already to the right. After a few meters uphill we look at a huge field with a mountain panorama in the background. There we rush now down past a farm and down into a hollow! ATTENTION: You must turn left here, otherwise you will ride the somewhat longer Grutten round! You still haven't had enough and want to ride the Grutten round? Then this way.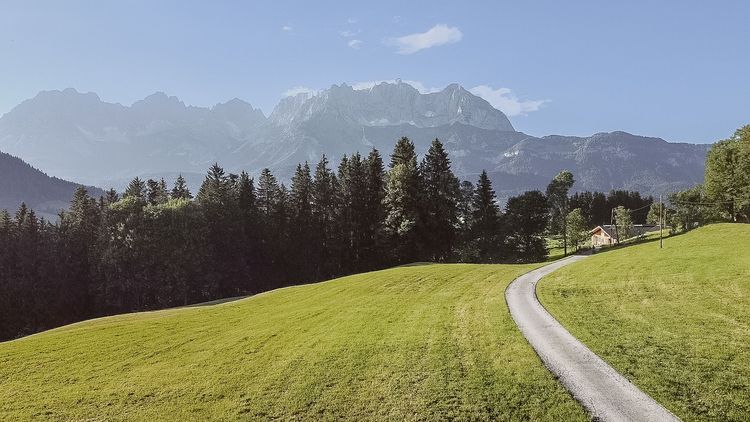 On the Rummler round we go directly right again on the Seilermeisterweg and follow it all the way down to the main road where we turn left and come back to Oberndorf. How quickly will the next tour come for you now? 😉