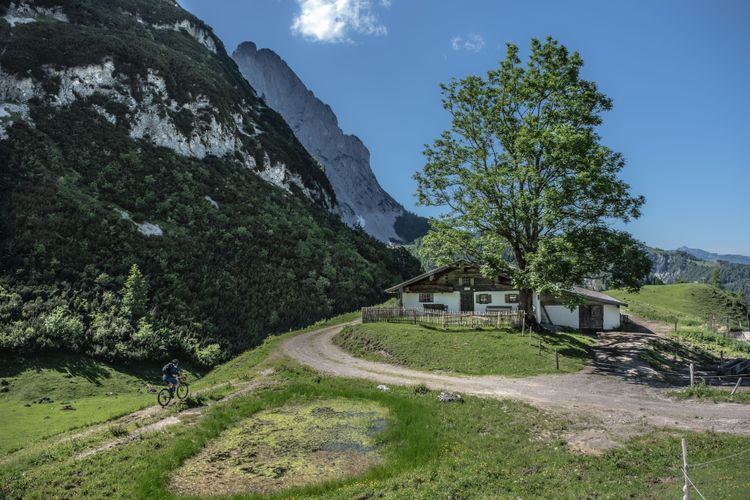 View on the "Kaiser" on the Maukalm
DayTrip
Here you can get really close to the impressive rock faces of the Wilder Kaiser mountains.
Route Description
Getting there
The most comfortable way to get there is by car. Here you can best park at the tourist info office in Kirchdorf in Tirol and then start your tour in the direction of Gasteig - a little above Kirchdorf. By bike, the nearest train station is St. Johann in Tirol. From the market town it is a few kilometers with a crisp climb to the start of the tour.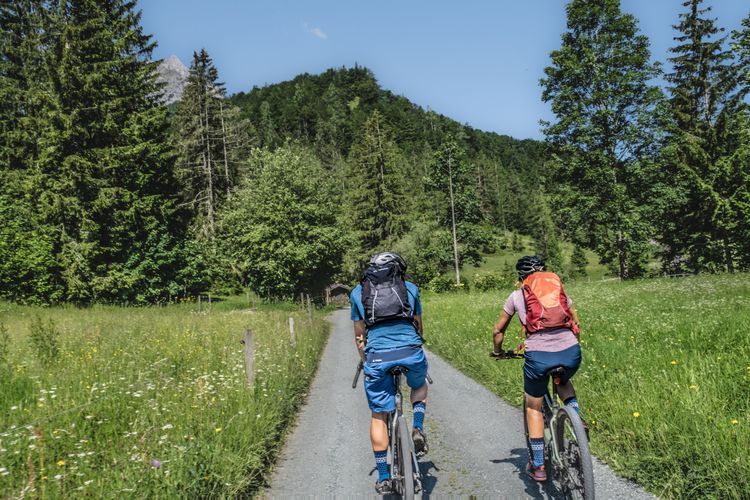 Long climb, great panoramas
You will have the most fun with an E-MTB or other off-road bike. Fit cyclists will of course also master the tour without assistance. As a start we recommend the information office of the tourism association in Kirchdorf in Tirol. You can either stock up in the village or later at the show dairy "Wilder Käser" with a hearty snack with the best products of the region.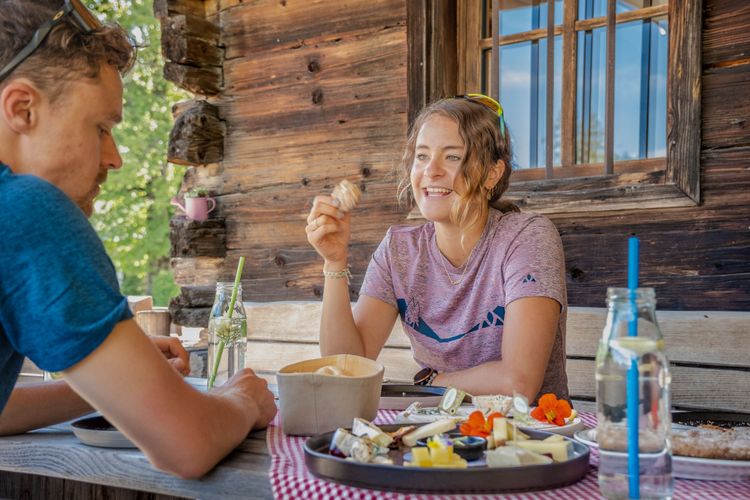 Immediately after the start, we leave the asphalt and keep to the right. From here, a long, steep climb begins on a wide forest road. You have to overcome some really steep sections with a gradient of up to 18 %. However, you also have a short rest with a short descent before you have to go uphill again to the Maukalm.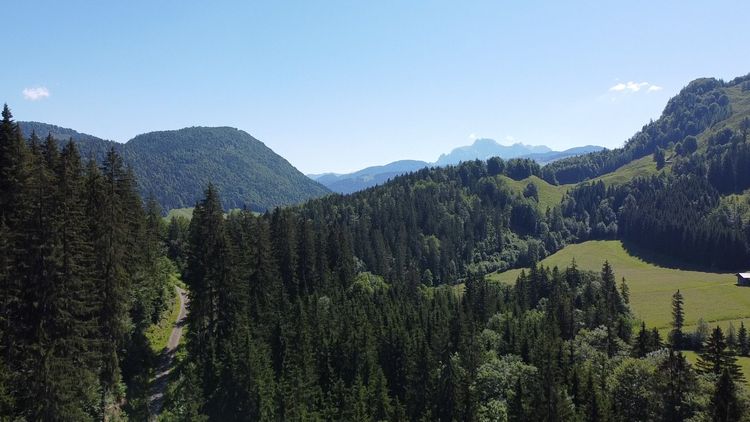 A dream setting at the Maukalm
Even before you reach the top, you can see the rocky walls of the Wilder Kaiser rising imposingly in front of you. The road winds upwards and soon you can see the Maukalm at the edge. The incredible view definitely invites you to linger!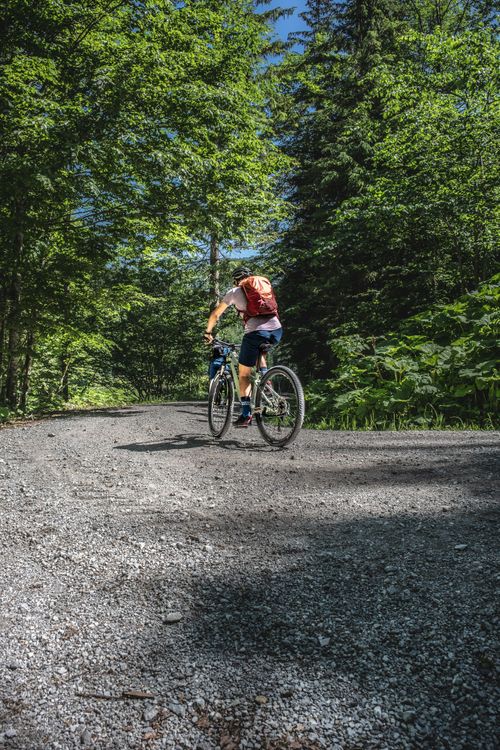 Descent via the Tröglgraben
Now follows a fantastic descent over the Tröglgraben. Mostly in the forest, but now and then with a wide view, we rush downhill on a perfect gravel road.
We can cool off in the cool water at the Kaiserbach stream. Attention: It is really cold. 😉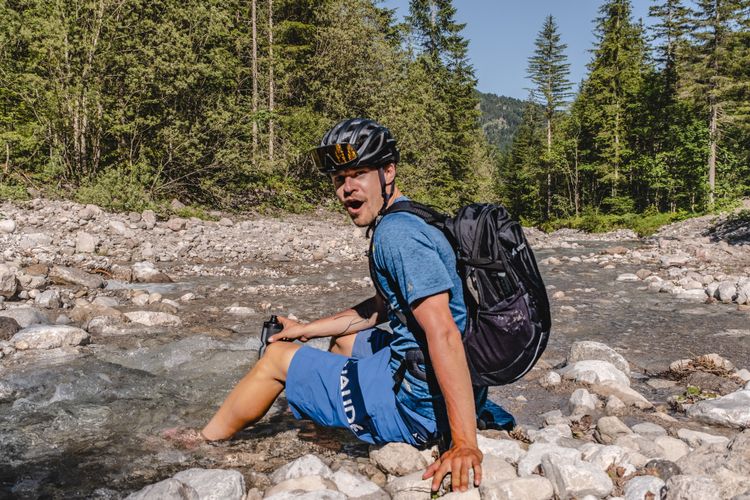 We return to Gasteig via the asphalt road. From here we ride back to the starting point in Kirchdorf in Tirol.