And again an article about a bikepacking event exclusively for women, non-binary people and trans people. Komoot strengthens its commitment and directly makes a Women's Weekender series! An important step and it's good for all of us to read so many news about more inclusive events.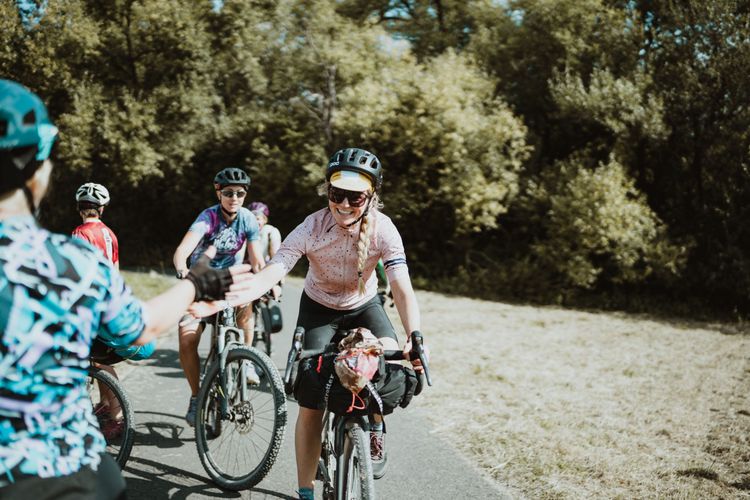 Bikepacking is for everyone!
Bikepacking is the new trend! Fueled by ultra-distance races and the gravel bikes, which are often already directly associated with bikepacking, the sport is booming. komoot has also recognized this and is responding to the ever-growing number of bikepacking tours on the platform. More and more cyclists want to take a multi-day trip by bike and experience their own adventures. Of course, this includes women, non-binary people and trans people.
Why is this so important? Quite simply, a bike is one of the simplest tools to get out of your everyday life, but also to make it easier. In theory, a bike should be cheap and accessible to everyone, regardless of their gender, skin color, sexual orientation, etc. In practice, unfortunately, it's (still) not the case and the commitment of brands like komoot and many brand ambassadors is just turning the tide. This is good for all of us! Because the bigger our community, the more infrastructure and attention we get for our sport and the infrastructural change in the wake of climate change. And that being said: It's simply the right thing to do to advocate for equality, and as a society we should have achieved it much sooner anyway. After all, we are no longer in the Middle Ages 😉 .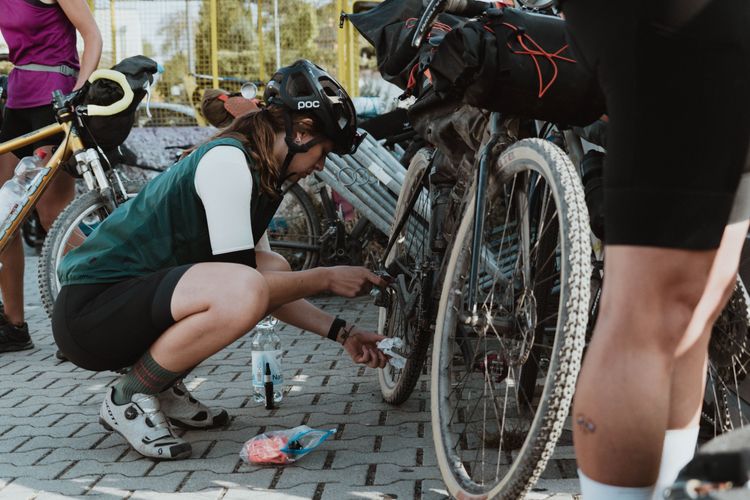 The Women's Weekender Series helps you get started
Exclusive events for women, non-binary people and trans people help by creating a "safe space". An environment where no matter what level you are at, you will find a safe and inclusive environment. Among like-minded people and without pressure, it is easier to get started. Participants can gain experience and confidence and hopefully we can see them at many more bikepacking events very soon. The format enjoys great success and is unique in its kind!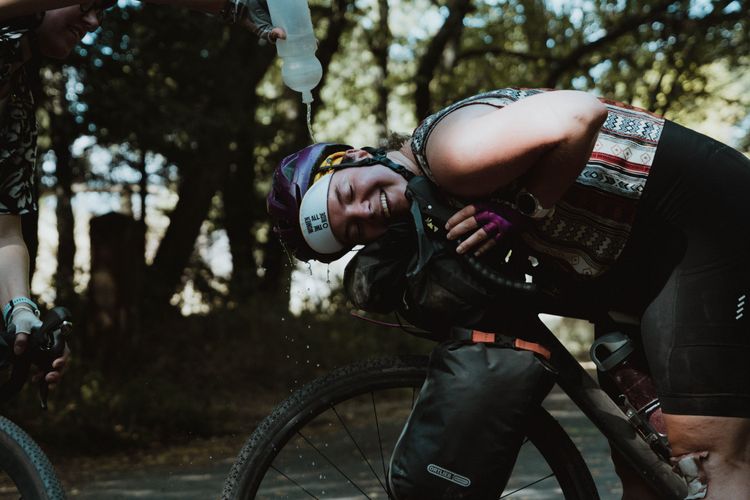 All beginnings are hard. The komoot Women's Weekender events make it easy to tackle new challenges together. Whether it's the trail ahead, finding a camp for the evening, or making sure you have enough to eat. It's always fun to be outside, but so much more so together with others. You share the route, the places, and the time together on the bike, sharing stories and meals, and helping each other out. Be the best version of yourself - brave, capable and full of life.
Says Community Manager Isabell Riffel.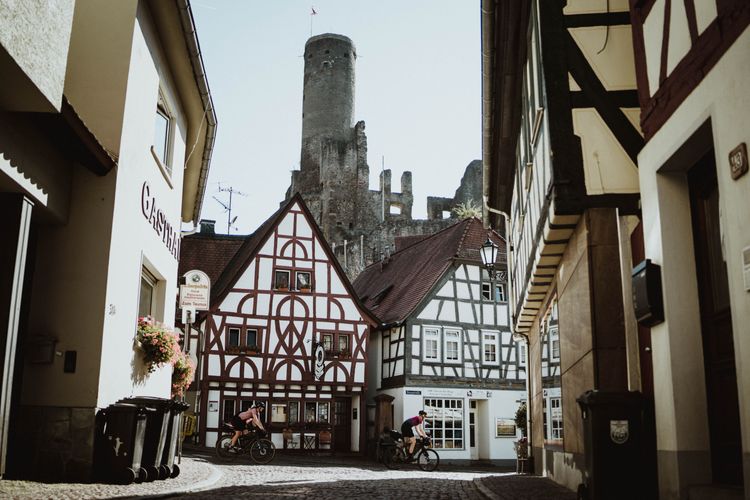 The Women All Ride led the participants over the "Taunus Bikepacking Teaser".
Together with The Women All Ride (TWAR) and Taunus Bikepacking, komoot invites you to this adventure. The TWAR collective is committed to ensuring that women, non-binary people and trans people are equally represented in the cycling world and receive positive, equal media attention, as well as having their say with all their strengths and competencies. Alongside komoot, the collective is thus a strong partner in the mission to make adventure accessible to all.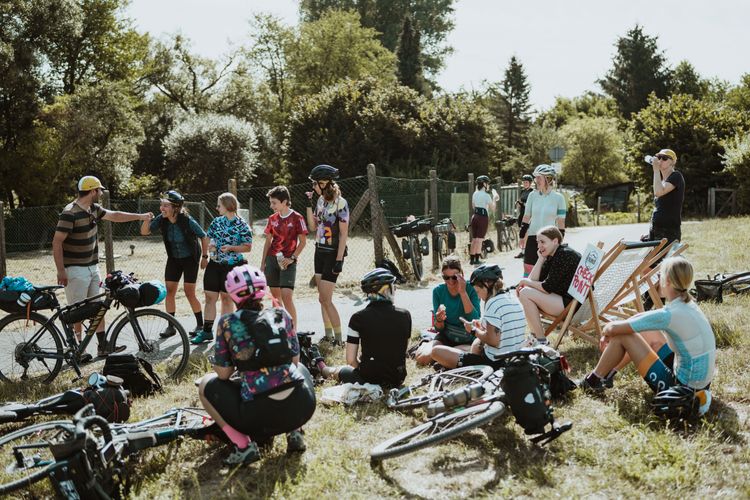 The short version of the official Taunus Bikepacking Route offers the ideal setting for this: A surprisingly remote area that is close to the vibrant city of Frankfurt and therefore easily accessible by all means of transportation. The event provides proof that adventure can be found everywhere. The varied route takes the group on an unforgettable journey into the heart of this almost forgotten region, where you can find dreamy villages beneath medieval castles and even remnants of the Roman Empire. Shelters and campsites can always be found along the route. The tour is suitable for those with bikepacking or overnighter experience. Equally, those who want to venture on their first multi-day adventure in a group of like-minded people will also find what they are looking for. And for those who have now really got the thirst for adventure, the next edition of the official Taunus Bikepacking Events is already waiting in June 2023.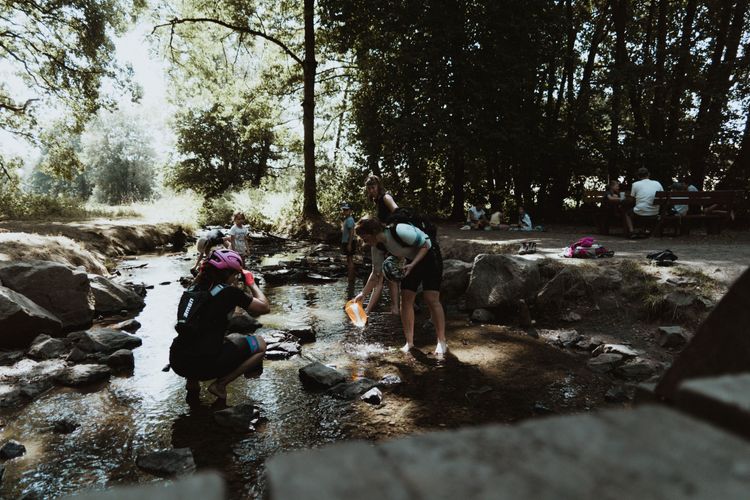 Infos on the Route
TWAR x komoot Women's Weekender - Taunus Teaser Edition: August 25-28, 2022
Full route: 333 kilometers (elevation gain: 6,000m).
Terrain: gravel & forest roads / single trails / asphalt
Four suggested stages, each ending at a campsite. Participants are not bound to the stages, but these stages offer the security of a possible place to sleep at the end of each stage.
The route is suitable for gravel and mountain bikes.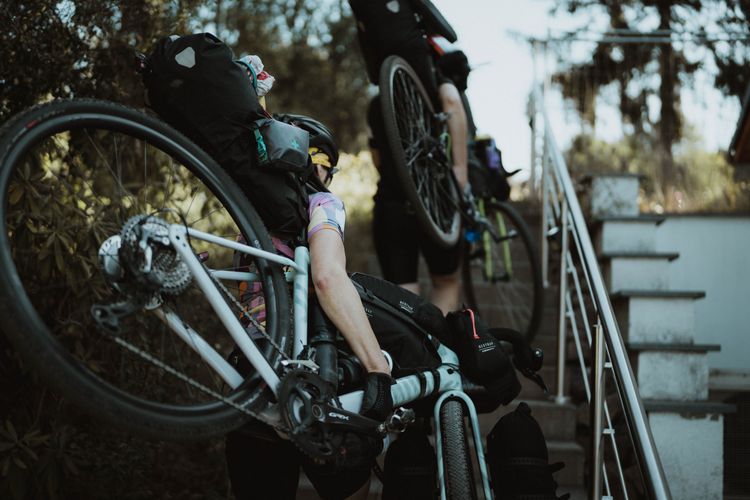 Together we are strong - what sounds like a hollow phrase on a teabag suddenly takes on meaning when you experience it for yourself. The days were peppered with some challenges for us: crashes, broken bike racks, insect bites, colds, demanding stretches of road - but we kept going. And that feeling of invincibility is something each of us takes with us. Each of us has our own strengths and abilities that enriched us as a group. We sweated and laughed together, enjoyed the beautiful views and suffered on the mountain; always with the certainty that we would finish it together. That was beautiful.
Jennifer, participant TWAR X komoot Women's Weekender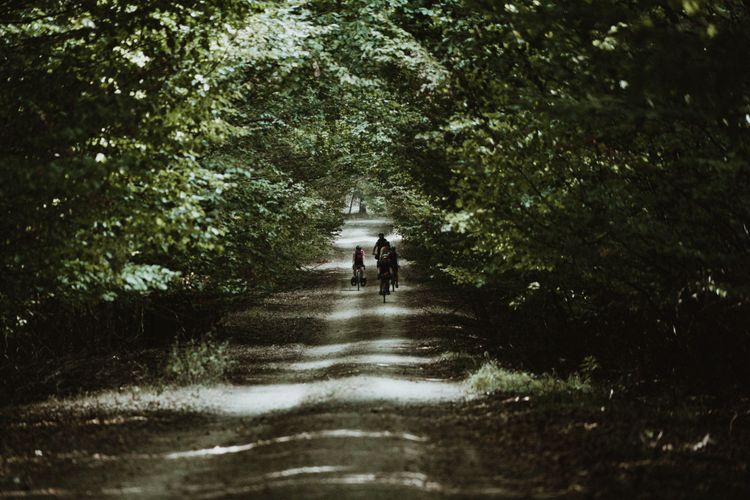 We are excited to report on many more Women's Weekender and pleased to see a breath of fresh air coming into the "dusty" cycling world. Where should the next Women's Weekender take place? Is there anything missing and should the format be expanded? We are looking forward to your feedback!