Lucky me! I can call myself an ambassador for Albion Cycling. Since around one year I am riding and testing their stuff. Also I am helping to improve their products and develop new ones - which I love to do. Due to the fact I am riding all year outside and planning to ride more and more hard off-road races, I am more than stoked for this launch.
Who are Albion?
The British cycling brand has set out to create garments, which are simple classy. Albion's slogan is "Cycling gear for British conditions". Well, fair enough, within a short period of time, the brand managed to offer a wide range of Jackets, insulated garments, accessories and much more. You can clearly see, that Albion are targeting an audience that has high demands towards their cycling garments.
Autumn/Winter 2021
The new range features products for all road riding in harsh conditions, it's designed to help riders stay outside for longer. Whats also really pleasant to see, is that Albion has also launched a range of performance products designed for women, which feature the same premium fabrics as the mens range.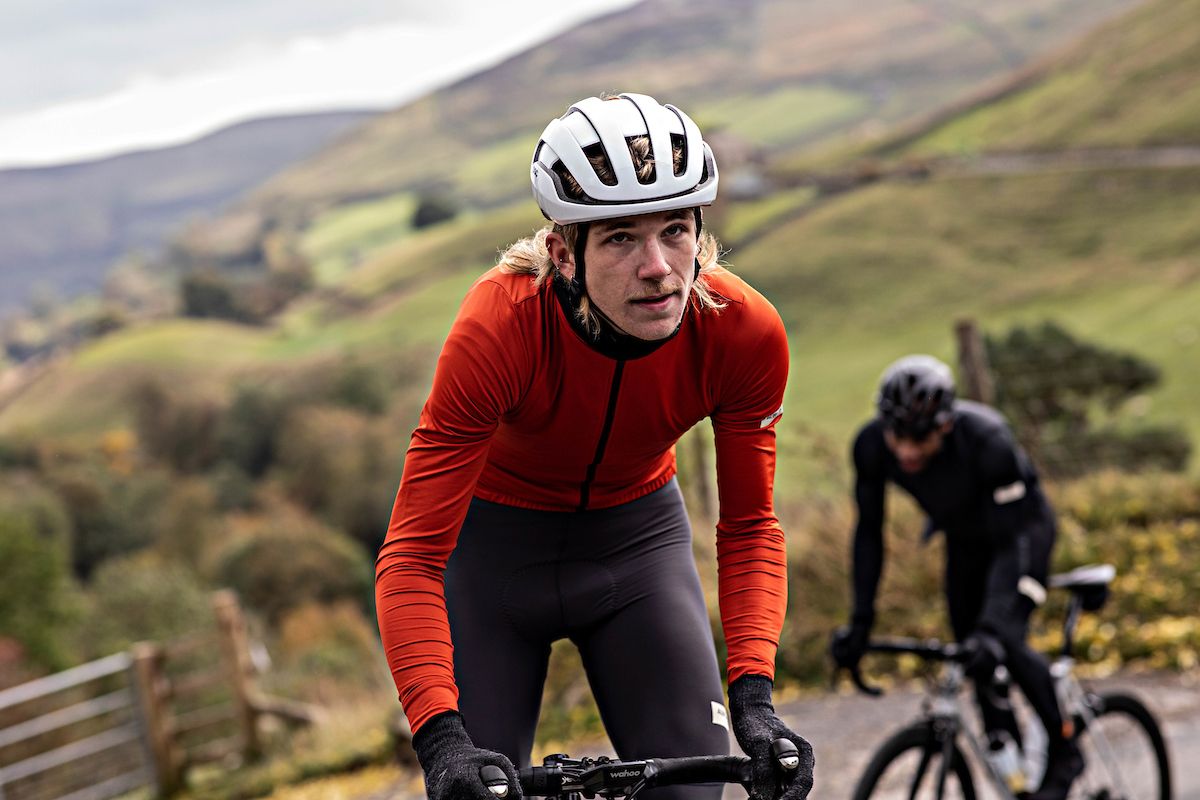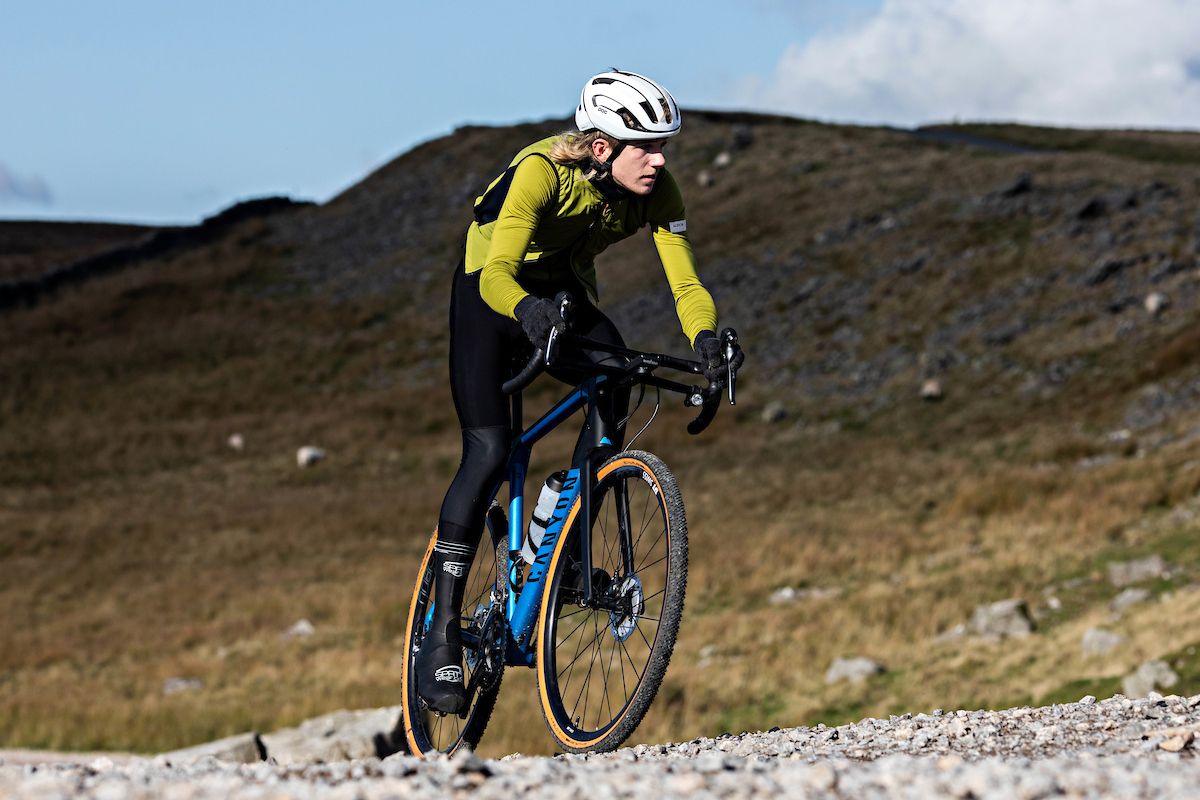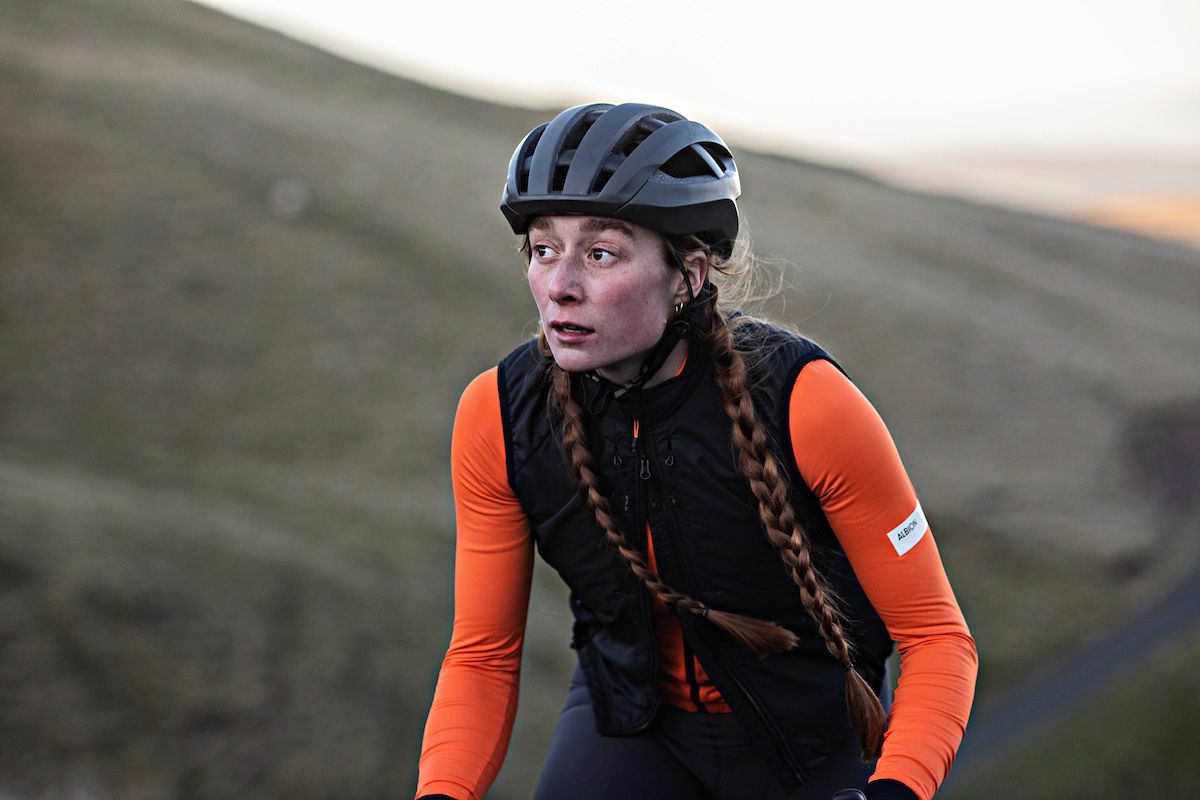 For the new range, legwear has been a key focus for development. New for this season there will be two different winter tights. The Three Season Tight is designed to work as an everyday mid weight cycling tight with british weather in mind. The tights feature a panelled construction using a mid-weight thermal recycled fabric in the waist and thigh area, windproof front knee panels, and a lighter weight fleece-backed recycled fabric for the lower and back of the legs, all coated with a C0 DWR treatment, in a warm but versatile pair of tights with plenty of weather protection for riding in colder weather. The tights use the same premium Elastic Interface pad that can be found across our range of shorts and tights, designed specifically for comfort during long hours in the saddle, and a key feature is two high-reflectivity strips on the lower leg and two reflective tabs behind the thighs, greatly enhancing a rider's visibility in all light conditions. The second tight which is completely new in the Albion range, is designed to work in the most brutal conditions. The Deep Winter Tights. Using the same features, but with a few extras: windproof panel in the knee area, reflective trim, zipper able upper body, back pockets for stashing additional layers and stirrups for full ankle coverage.
I have been especially looking forward to this two tights for quite some time. Mainly because they are using the same technology as the bib shorts, but feature winter specific details, like water repellent material and windproof panels. Their summer bib short, is the first one I have ever worn, that feels like you are wearing sweatpants - comfort wise. For sure the tights will feel the same and will for sure be my go to pieces for harsh winter condition riding.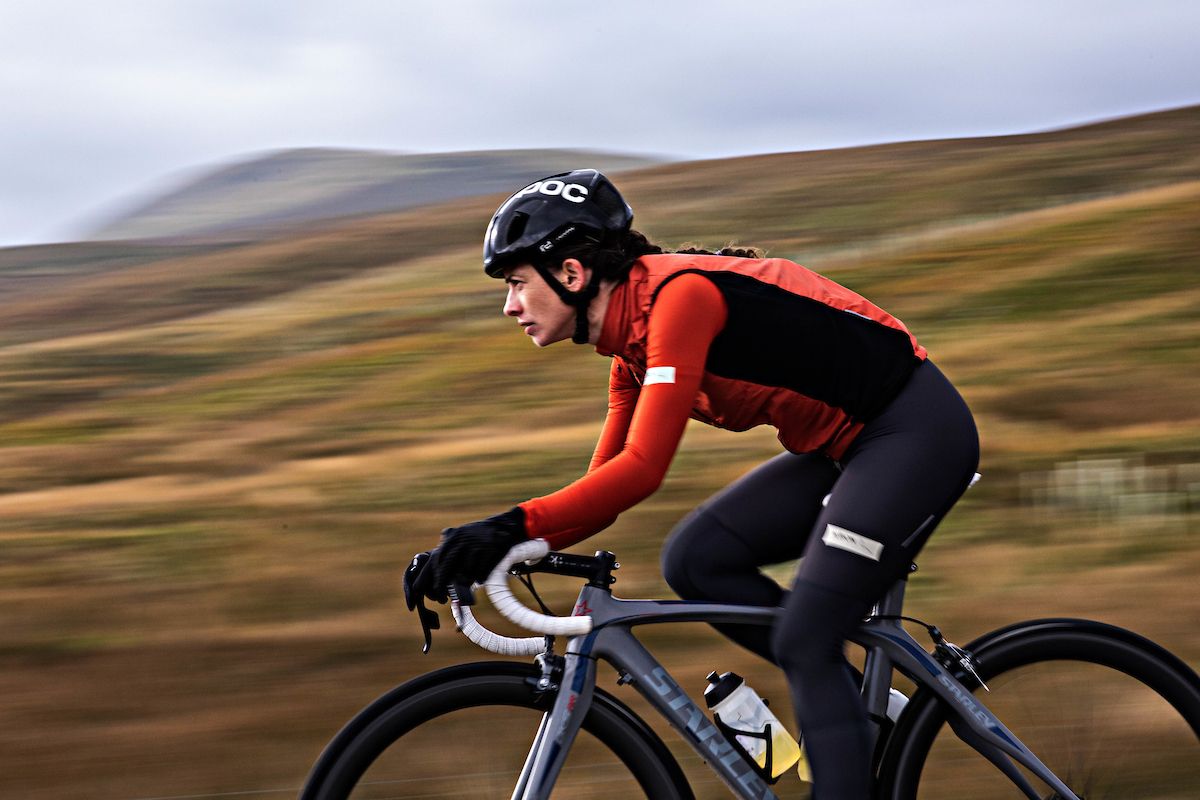 Albion's Autumn/Winter all road range also range includes the next iterations of key outerwear styles, with the men's Rain Jacket, Insulated Jacket, and Insulated Gilet all receiving fit tweaks, trim upgrades and now moving to a C0 DWR (Durable Water Repellent Coating, which has less environmental impact then C8 coatings due to shorter carbon chains), and the Women's range seeing the introduction of the Rain Jacket, Insulated Jacket and Insulated Gilet in women's specific fits. The new seasonal colours in outerwear for men this year are Earth Red and Moss Green, to complement the existing Orange, Slate and Black. For Women they are Earth Red, Orange, Black and Mist.
What I am also really looking forward to is Albion´s improved and differently coloured ultralight insulated jacket that weighs unbelievable <100g. It was and is definitely my go to piece for unpredictable conditions, just pack it and forget about it.
For bikepackers and bad weather lovers the new ZOA range is probably the first in their shopping basket. First is the updated and improved Zoa insulated jacket, basically a primaloft jacket for on and off the bike - the go to kit for outdoor enthusiasts. The second jacket in the Zoa range is a rain shell, an outer layer jacket for the harshest conditions and crazy adventures.
Probably the pieces I am stoked the most about. The ZOA range, is designed for people who love to be outside even in the worst conditions. There are not many brands that can provide you with the kit you would need for races like SilkMountainRace, but Albioncycling is with this launch for sure a brand, which provides kits that are capable of handling nearly ever weather conditions.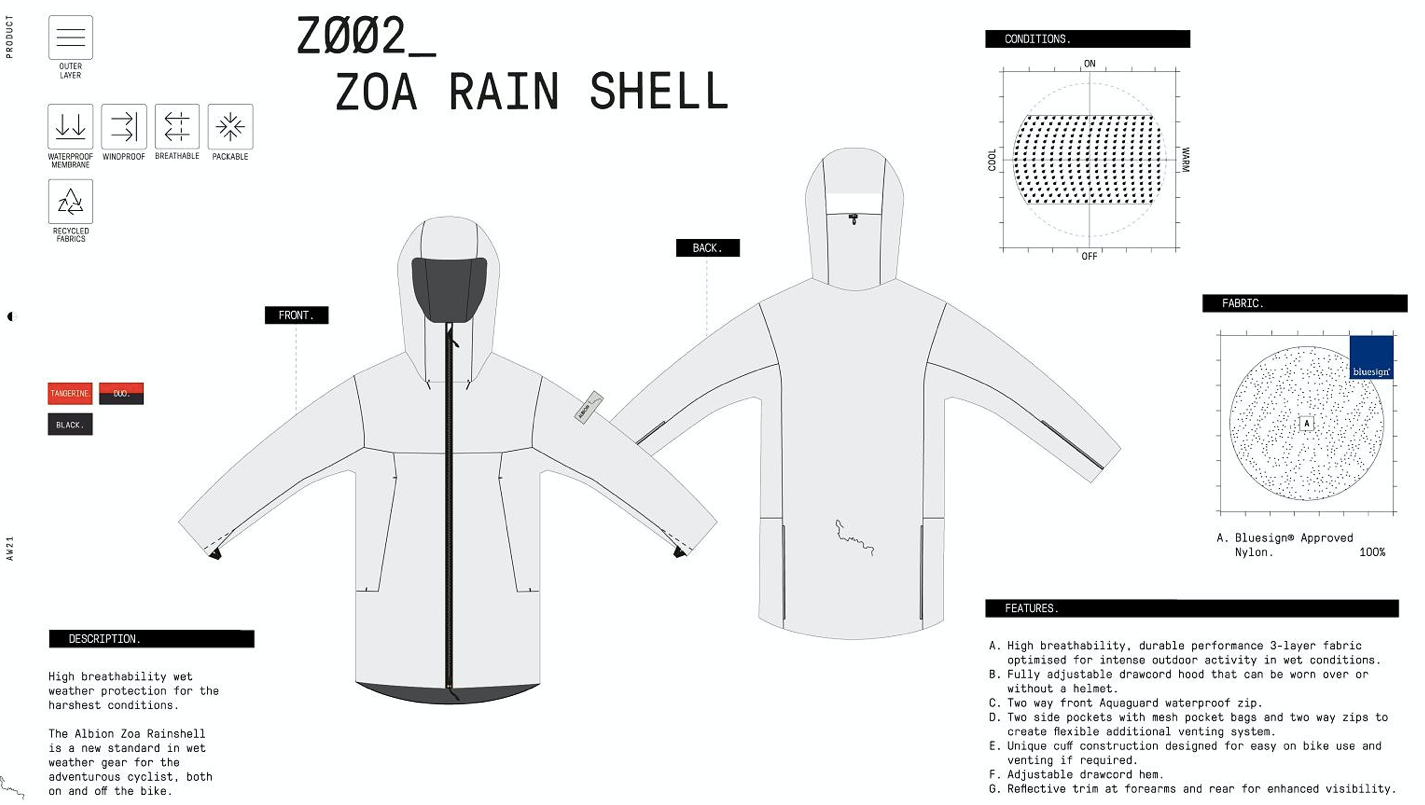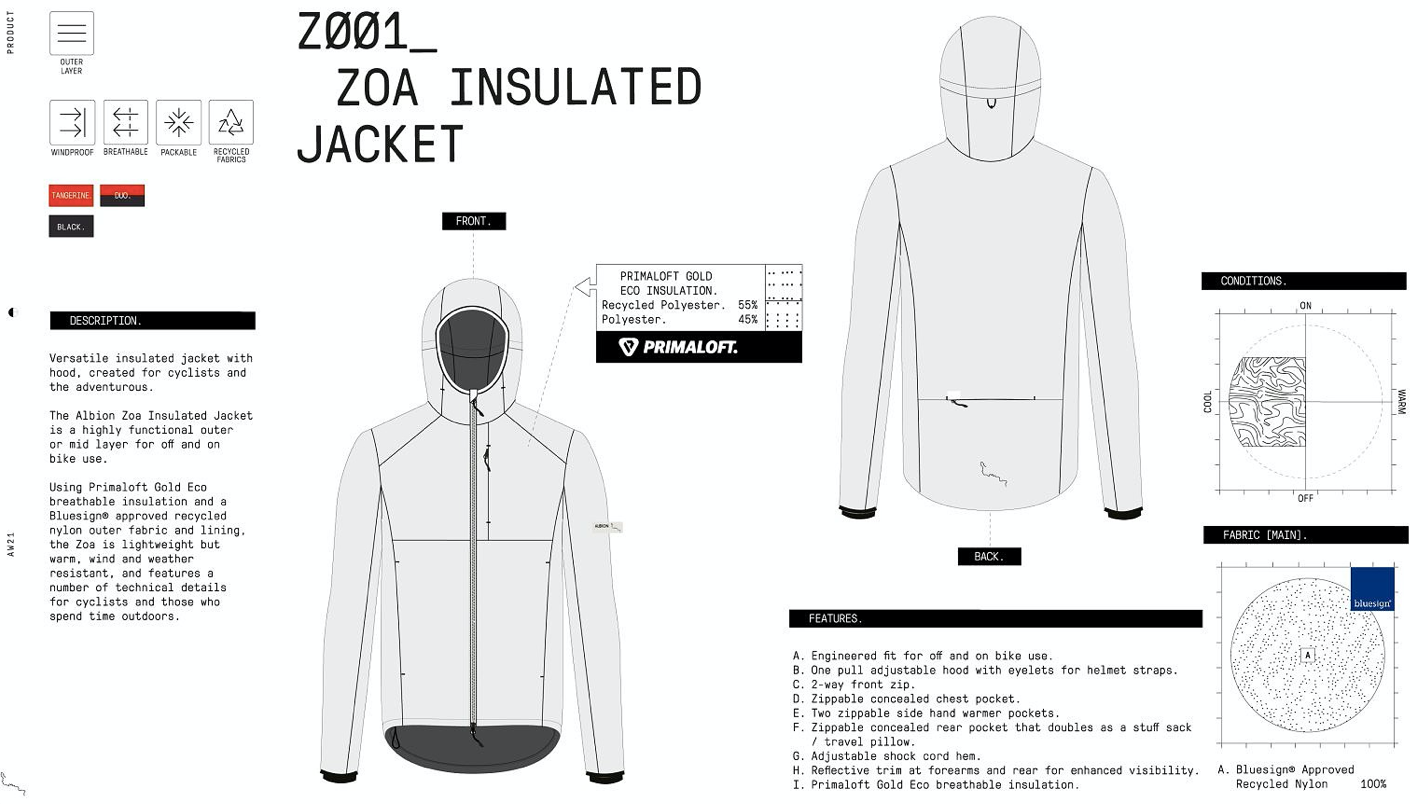 Albion has expanded its range of merino base layers for Autumn/Winter 2021, with long and short sleeve options now available for men and women in two colours, Black and Slate. The base layers use a high performance merino blend that is soft on the skin, durable, and highly effective at wicking moisture whilst remaining insulating, even when wet.
The next generation of the Burner has also arrived, now with a new baffle construction to increase loft, as well as a new integrated invisible pack pocket that creates a better shape for storing in a pocket. Worn flat against the chest behind the bib straps, the Burner uses a 100% recycled nylon outer fabric and Clo's Eco Vivo recycled insulation concept to give the wearer warmth and breathability in a soft, ultra-lightweight layer that easily packs down into its own tiny pack-pocket, taking up minimal pocket space when not being worn.
Take a look at their website and check out all of their crazy functional, but also awesome looking kit. I would love to see more people sporting good looking Albion garments.