Long gone are the times of attaching your GPS device to a computer via USB cable to transfer GPX files. Our partners wahoo and komoot work together very closely to make it super easy for you to get your planned komoot routes onto your wahoo devices. In fact it is so easy you will only need 2 minutes to get on your bike and start your freshly planned route.
Authorize wahoo to access information from komoot
Choose a komoot route (on phone or wahoo)
Enjoy your ride!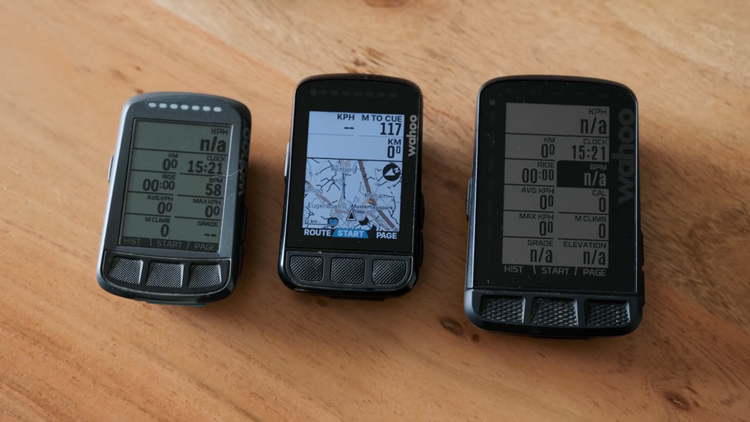 Wait a minute! You want to know how to plan a route on komoot? Here you can find a guide on how to plan a route on the komoot website!
Do you prefer watching a video? Here you go! If you prefer reading along just continue scrolling. 👇
Authorize komoot in the wahoo ELMNT App
In order to allow wahoo syncing your komoot routes and vice versa having your recorded activities synced to komoot, you need to authorize wahoo to access relevant information on your komoot account.
To do so start your wahoo ELMNT cycling computer and select it on the phone in the wahoo ELMNT app. This works the same way for iOS and Android phones.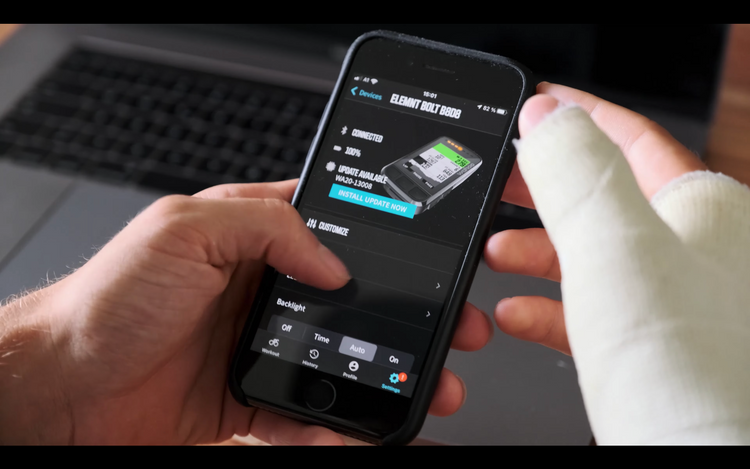 In the settings for your device you will finde the WiFi Settings. And here also "Automatic upload".
Here you will find all authenticated apps and can add more apps under "All Apps".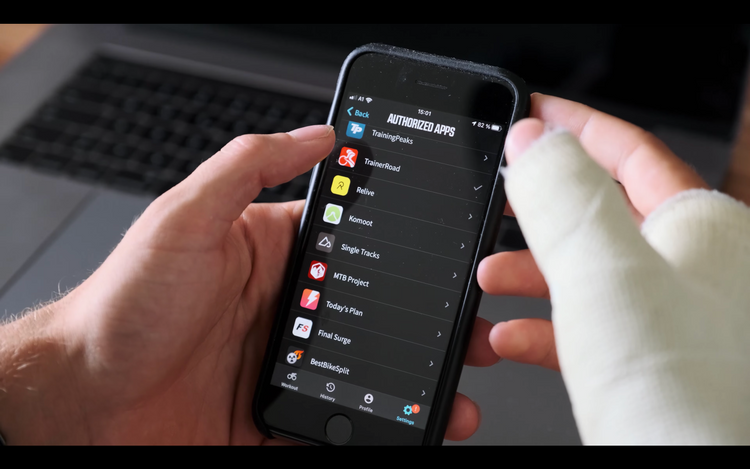 Click on komoot and enter your login information, you will then be asked to authorize wahoo to access certain information from your komoot account.
That's it! You're all set up.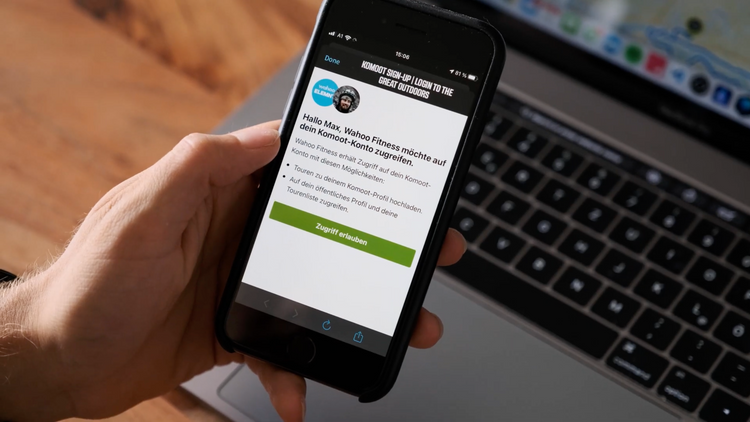 Now there's one thing missing:
Getting the route for navigation on your wahoo ELMNT Bolt or Roam device. (Yes this also works with older devices like the original ELMNT cycling computer, no worries!)
Option A: Choose a route in the wahoo ELMNT App on your phone
In the wahoo ELMNT App click on "Workout" in the bottom navigation bar. Now scroll to choose route, find the route you planned on komoot and tap on it. Here you will find the elevation profile and a map of your route. You can even tap a button to reverse the route.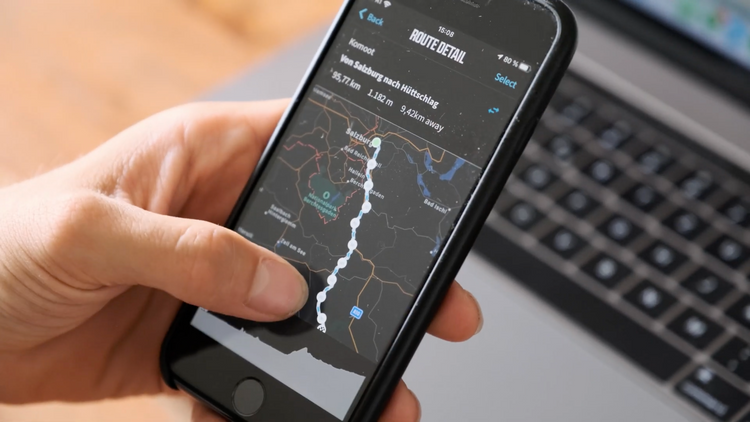 As soon as you click on "sync" your route will be synced to your wahoo device. Once your route is loaded you will get a notification "Route loaded" on your wahoo.
That's it your good to go!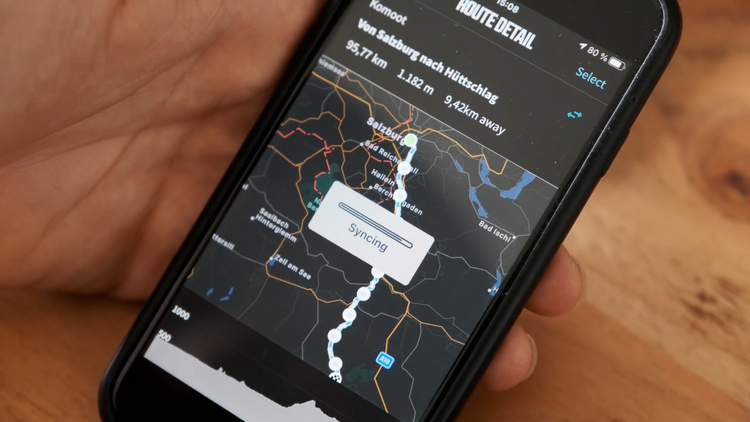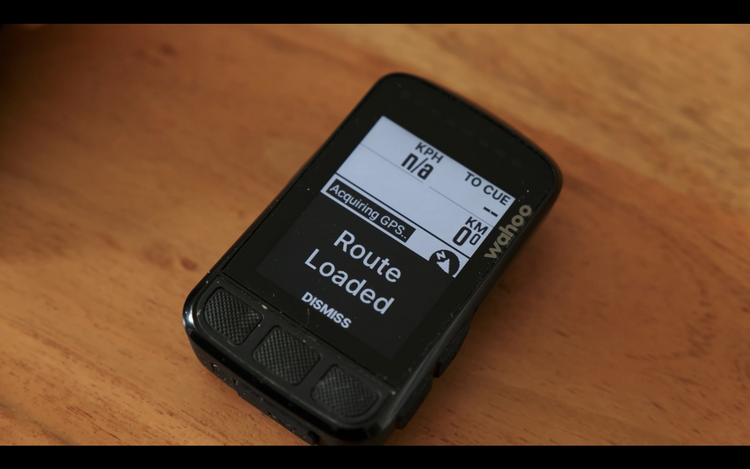 Option B: Choose a route directly on your ELMNT GPS computer
Go on the navigation page on your wahoo cycling computer. On the bottom left click on route. If you are still at home connected to WiFi make sure to click sync so you really have all the routes available. You will see the notification on your device saying "Syncing komoot".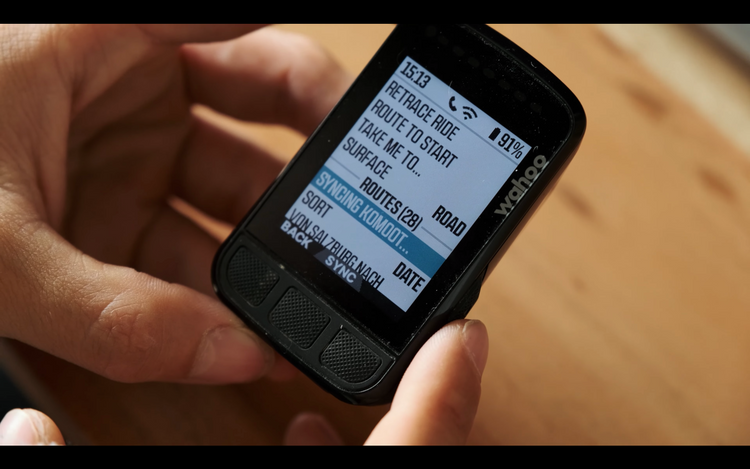 After the sync is done use the up and down buttons to navigate to your route once you choose it with the center button your route will be loaded and optionally you will be asked to be navigated to the start point.
Off you go, enjoy your ride!
Final thoughts
Wahoo and komoot really make it a breeze to sync your routes and get navigation on the road. I can hardly think of any system that works as simple and reliable as this. Let us know what you think and give us a hint if we missed anything. Well i guess now it's really time to get out and start riding!
Catch you on the trails!