Commuting to University
It all started when I was on Erasmus in Cáceres, Spain. The university campus is just outside of the city, which meant spending a lot of unnecessary time in very crowded buses. Right from the start, it became all so clear to me: buy a bike as fast as possible and stop wasting hours on things you don't like. So I bought an old Orbea-Bike and went to University by bike. Every day, no matter the weather. Most of the times, I was the only student doing that. My gear back then suited my bike: it was old and not at all adapted to what would have been at least decent. It didn't bother me anyway. For me, it meant – and also means today – the freedom to choose my own timetables, as well as the route. Back home in Austria, I carried on what I had started in Spain. That was in 2015.
My daily commute and ultracycling
Ever since my time in Spain, cycling is a part of my daily routines. Nowadays I live outside of Graz, and I work right in the heart of the second biggest city in Austria. Getting to work and getting back means roughly 30 kilometers every day, normally five times a week. No break, the whole year round. I've been doing this for five years, and I couldn't envision to live differently. Nevertheless, and quite frequently, daily commuting is also really hard work. No matter if it's raining, snowing, or even when the temperature falls below minus ten degree or less, I choose the bike. Worst I have experienced was minus 20. Daily commuting also means dealing with a lot of annoying traffic, stressed car drivers and other people who don´t seem to apply common sense while they're sharing public spaces. Bottom line, daily commuting is about perseverance and determination and therefore it has a lot in common with ultracycling in its purest definition.
Mixing the routes up keeps the fun
Luckily for me, I do have several options to choose from and some of them even include wide stretches of Gravel. Sometimes, if I feel so, I choose the Gravelbike and take on some climbing before work, as well as on the way home. In winter, though, I rather choose to stay on low highs, and usually I tend to use my beloved Singlespeedbike (Genesis Day One UK). This was also the bike when I was still a bike messenger back in the days. I just love the bike because it is so enduring. Each year, I have done thousands of kilometers on this bike, and it has rarely disappointed me.
Although it can be hard going in the dark and especially with cold and wet weather, I've experienced so many nice moments during my commuting rides!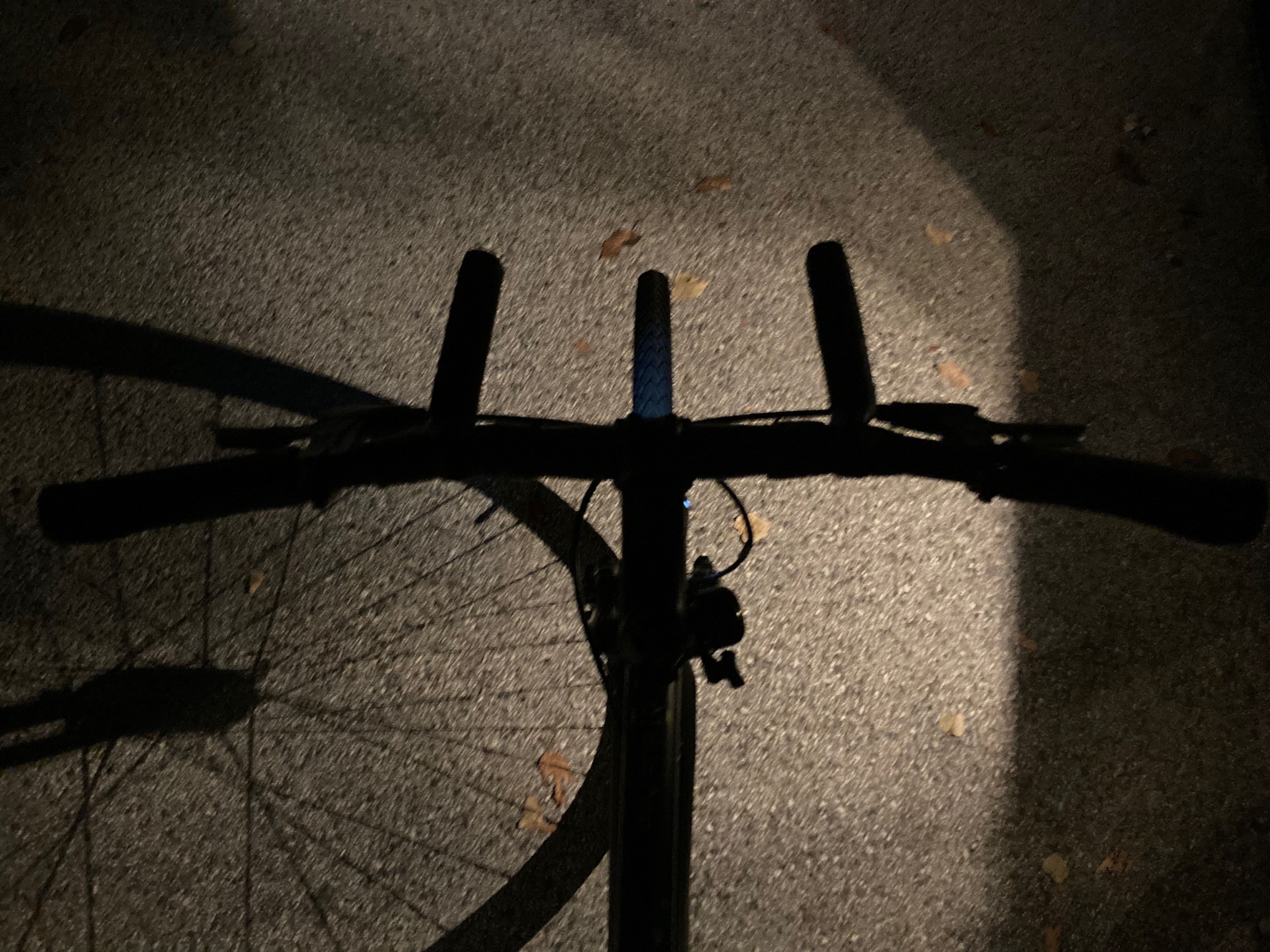 There is not much that can stop me from commuting, apart from the current corona-pandemics. Hopefully, the situation in Austria and around the world calms down and we'll be able to go back to our normal daily routines we all love so much.